---
Package Included
Case Plate +Hotswap PCB with RGB + Screws + Feet + Keycap + Cable + Switches +Assemble
Details
This link is for 9 Key Pad DIY.Support Marco function.Every key can be defined which is good for gaming Photoshop Stock etc.The PCB has upgraded to QMK Hotswap now and the price only increased little.
Acrylic plate is fragile which can't be too tight.When you mount all switches keycaps on,even throw it to desk,the switches and keycaps won't be off.However when you pull keycaps out,the switches may be out together with the keycaps.You can just plug the switch back is ok.If you care about this,just not order it.
We put 123456789 key as default.Set 5 and Fn in same key,when you long press 5,it is Fn,can control led color by Fn.If you want other keys or Macro keys,please program it yourself with the manuals below.
The led effects is maily on upper side of the keyboard,the bottom led effects is only reflected by black board under the keyboard.
Cherry SMD /Gateron SMD /Kailh SMD /Kailh Speed /Kailh Pro /Kailh Box /Outemu SMD all is compatible.3 pin switches is best,if you use 5 pin switches,just cut the plastic leg is ok.
The case plate is made of acrylic.The Pudding keycaps is PBT double shot,the thickness is around 1.1mm.Milk white keycaps is ABS blank,the thickness is around 1.5mm.
This PCB is Type C port,can program with bootloader.Here is the link to download the software and manuals
QMK Manuals: drive.google.com/file/d/1gsspBDGrYdupB_U4FnNp7CmPMfhKmn1W/view?usp=sharing
VIA Manuals: drive.google.com/file/d/1MERRP5_4kWaB7Hytq3WAFjA_KE2mNnmS/view?usp=sharing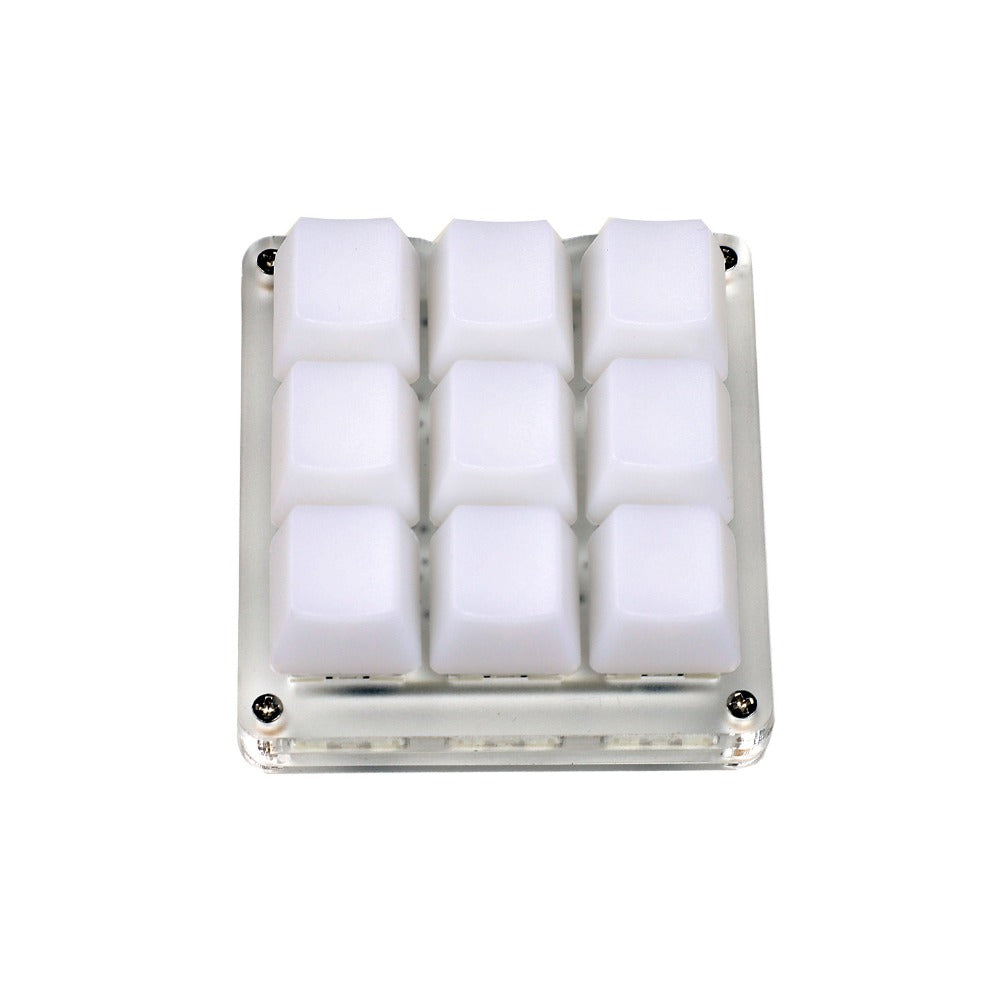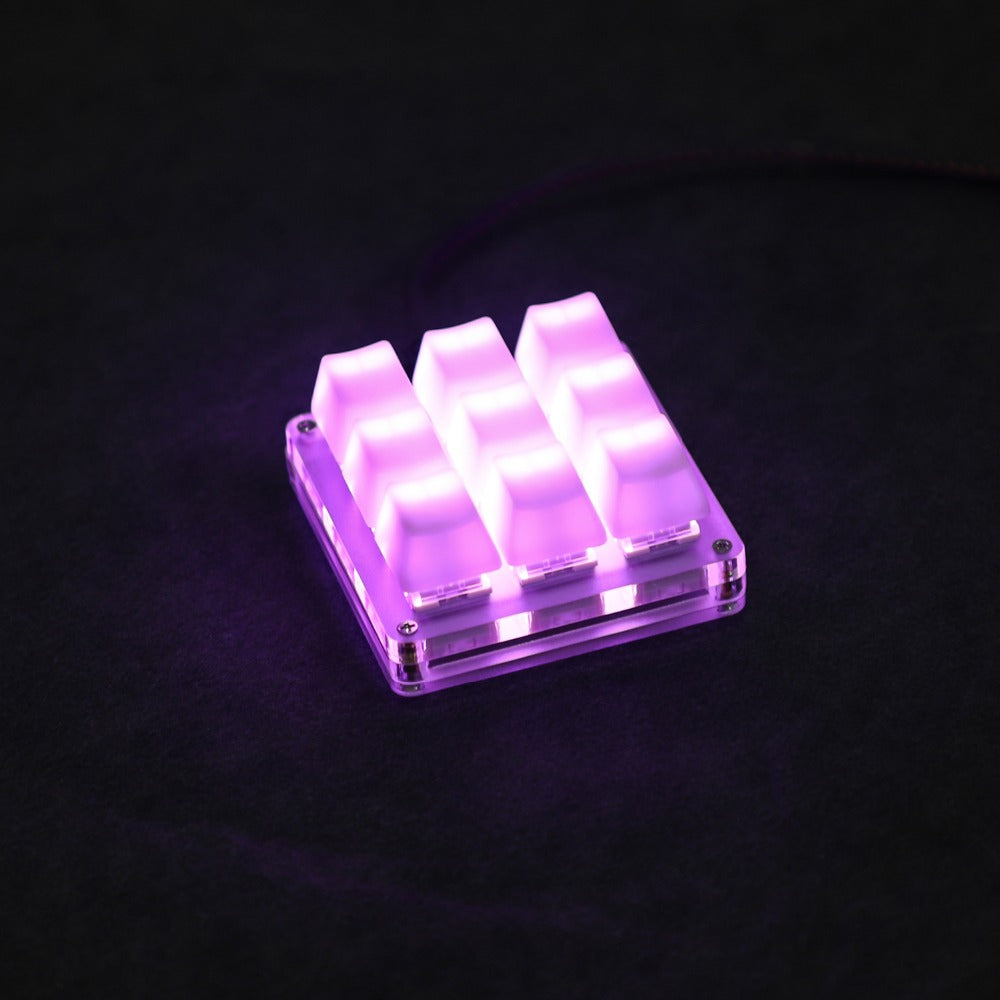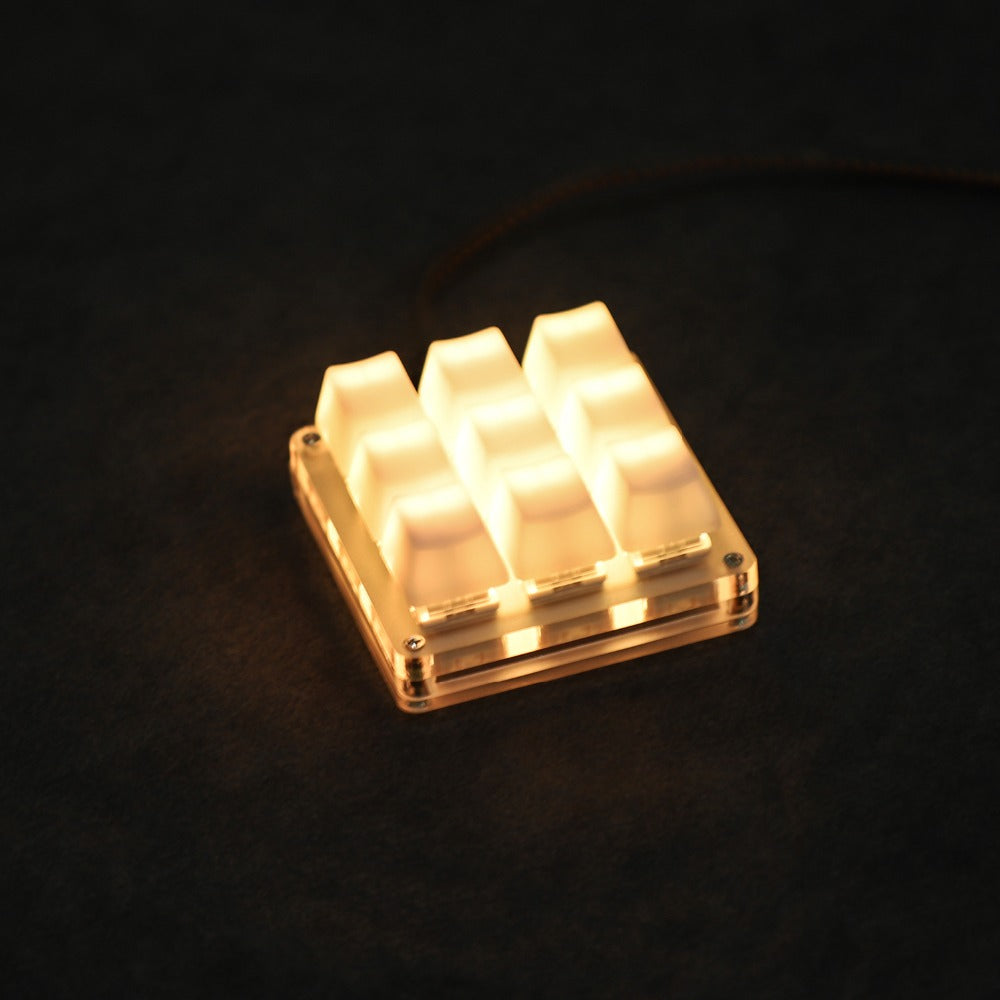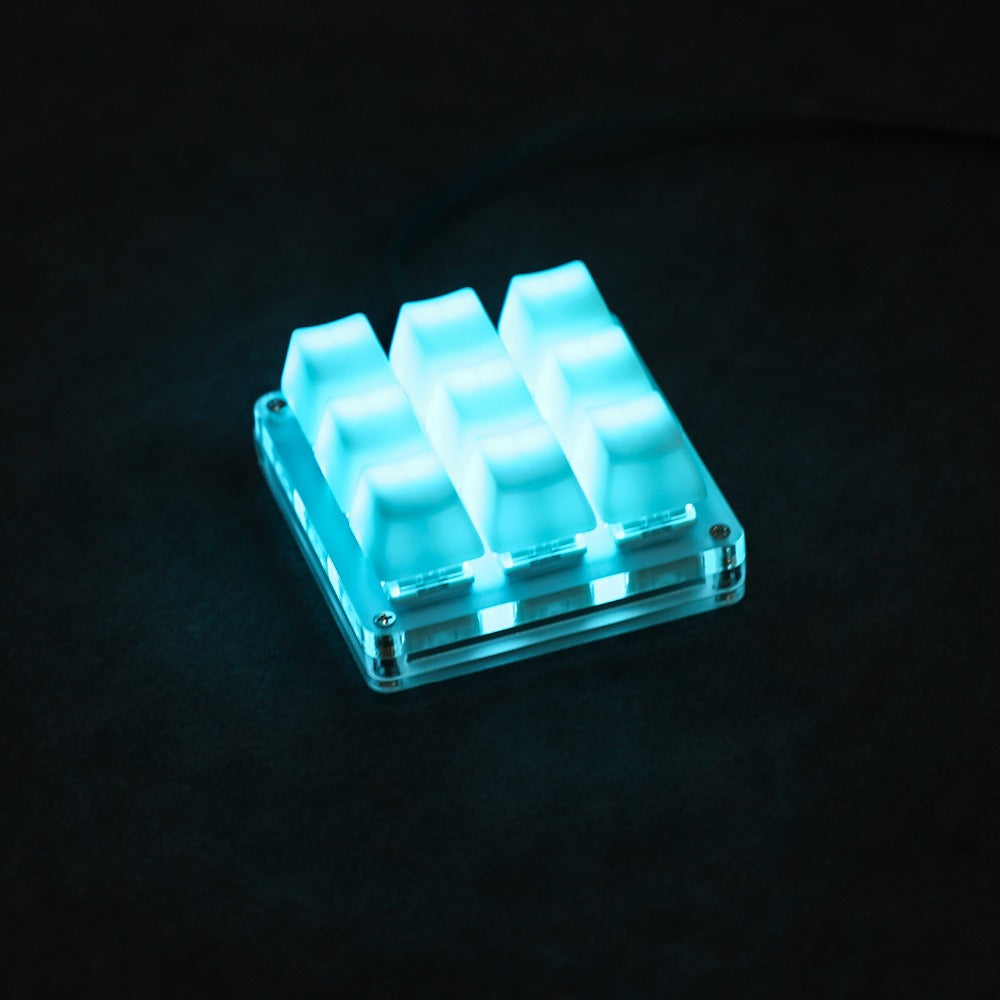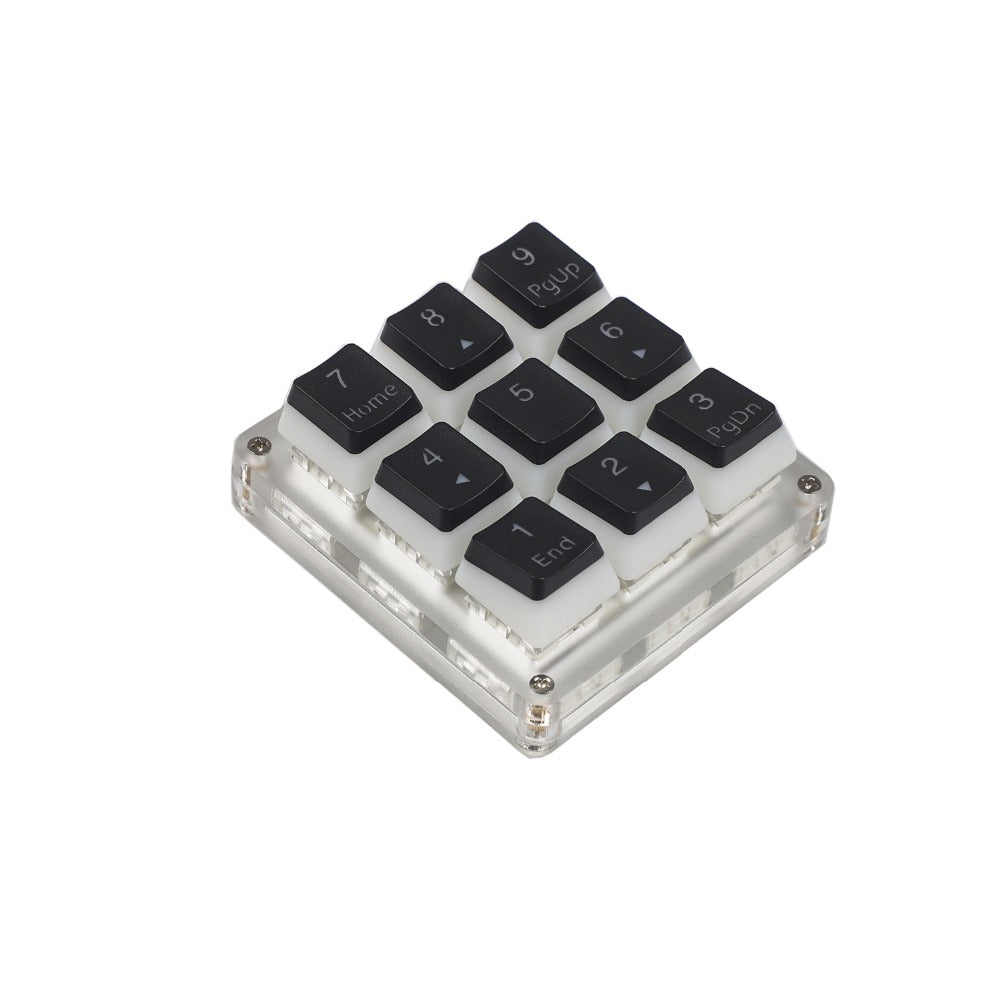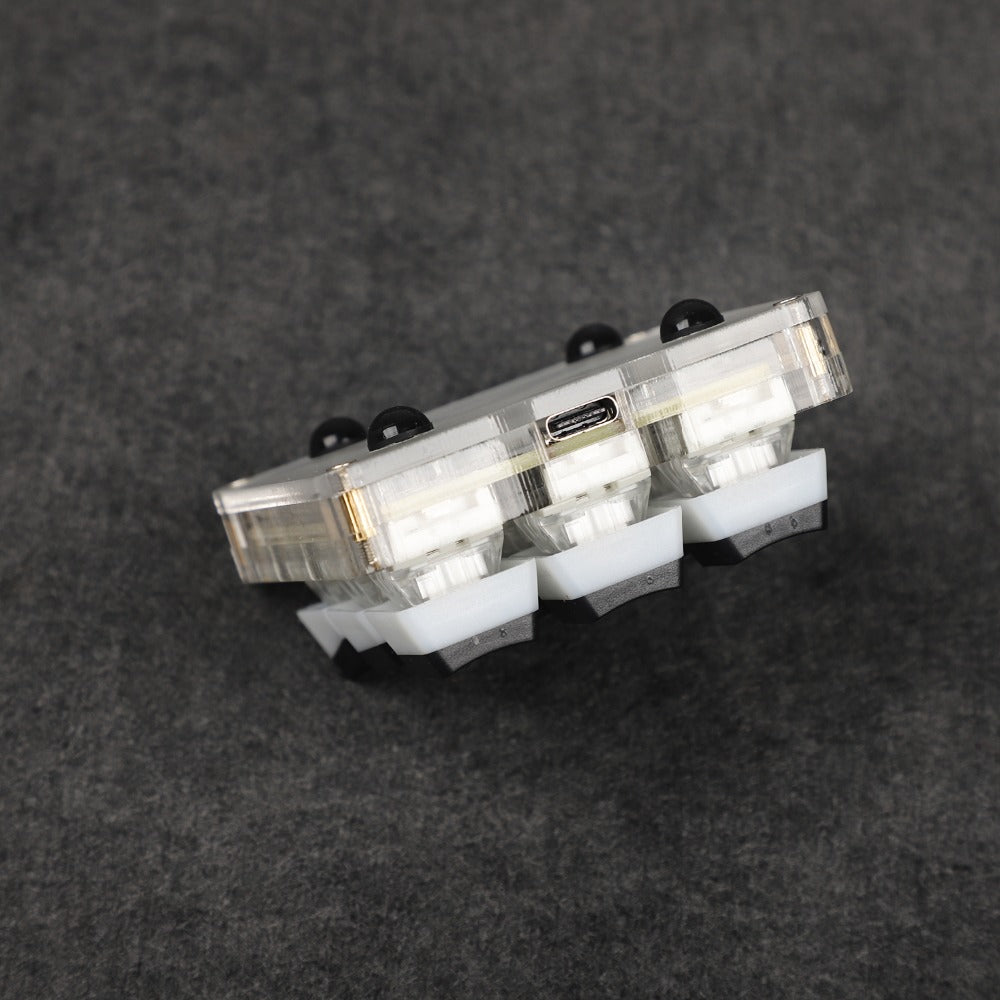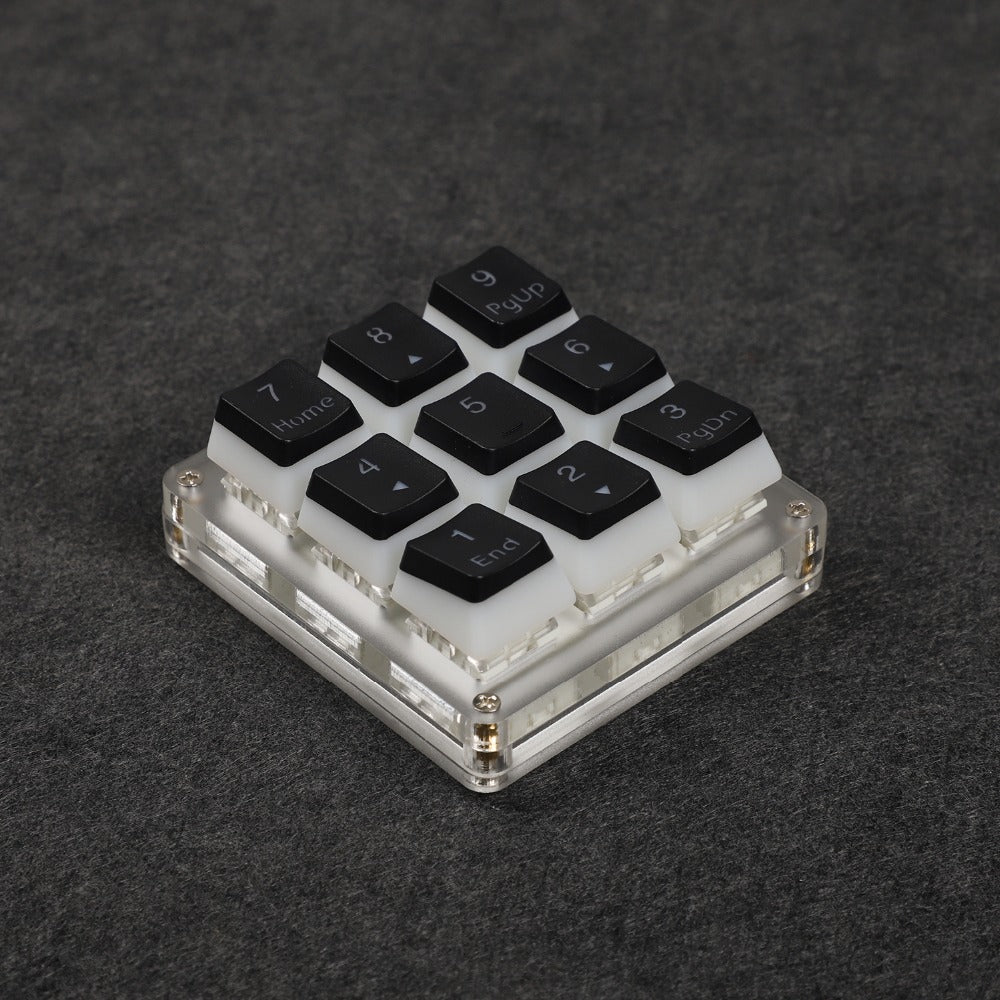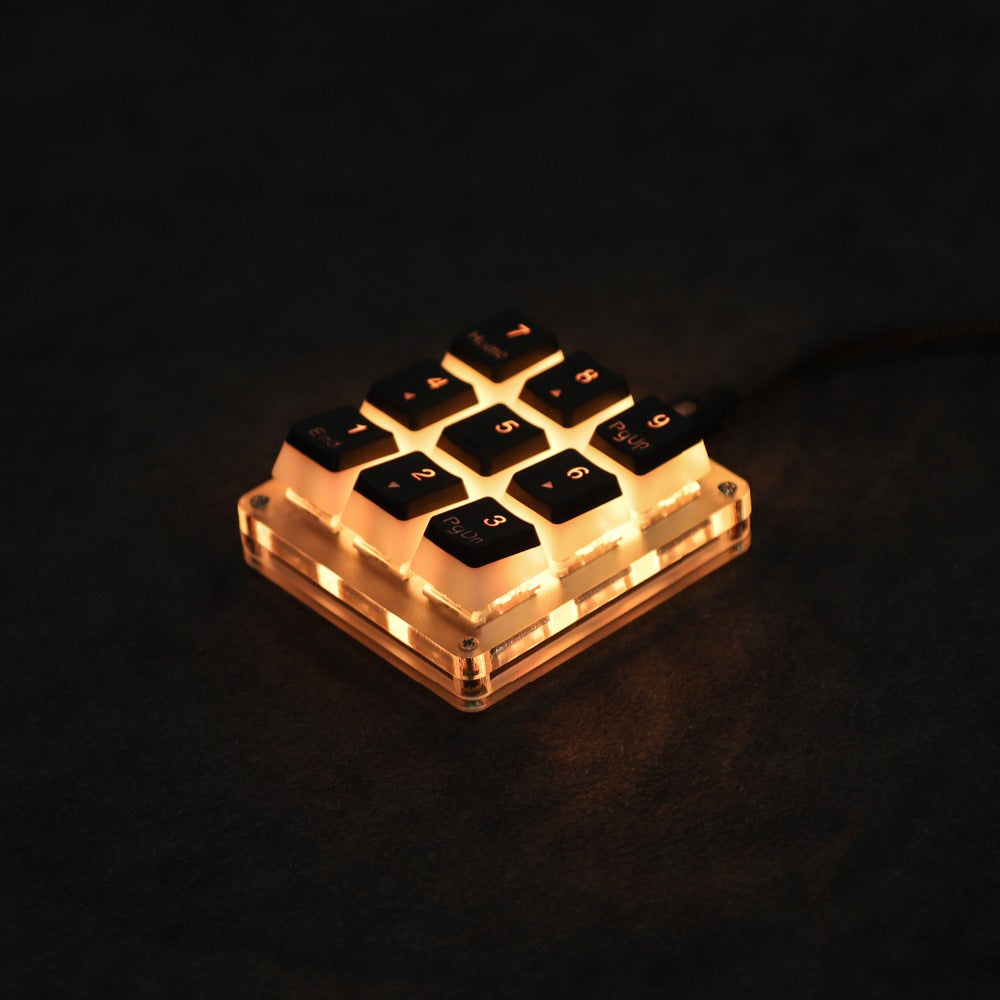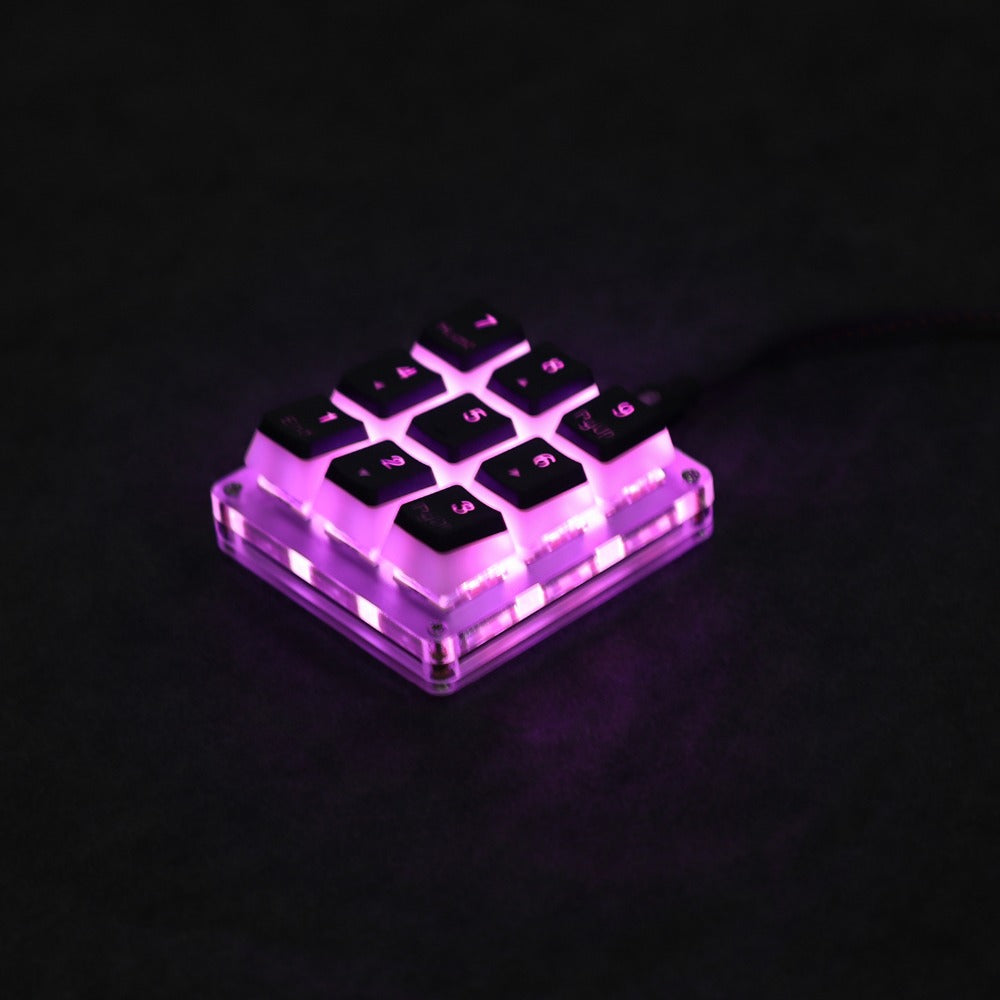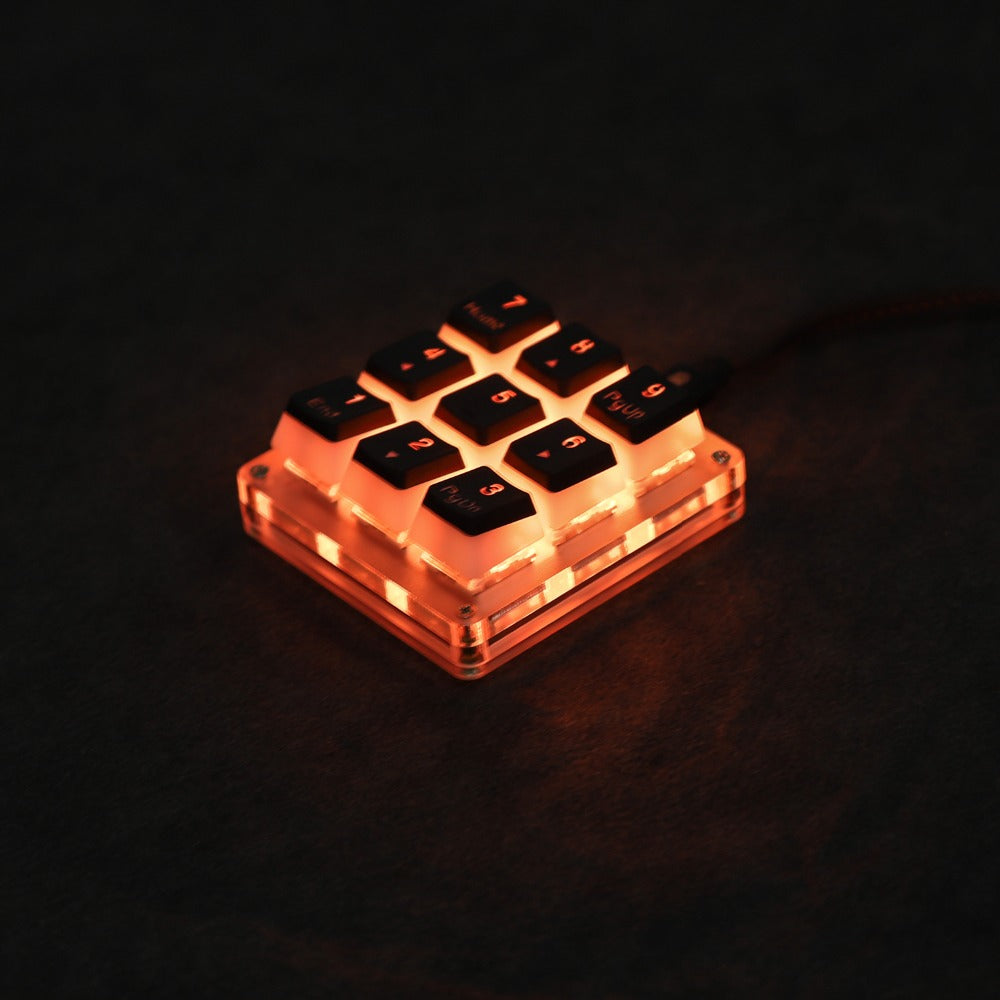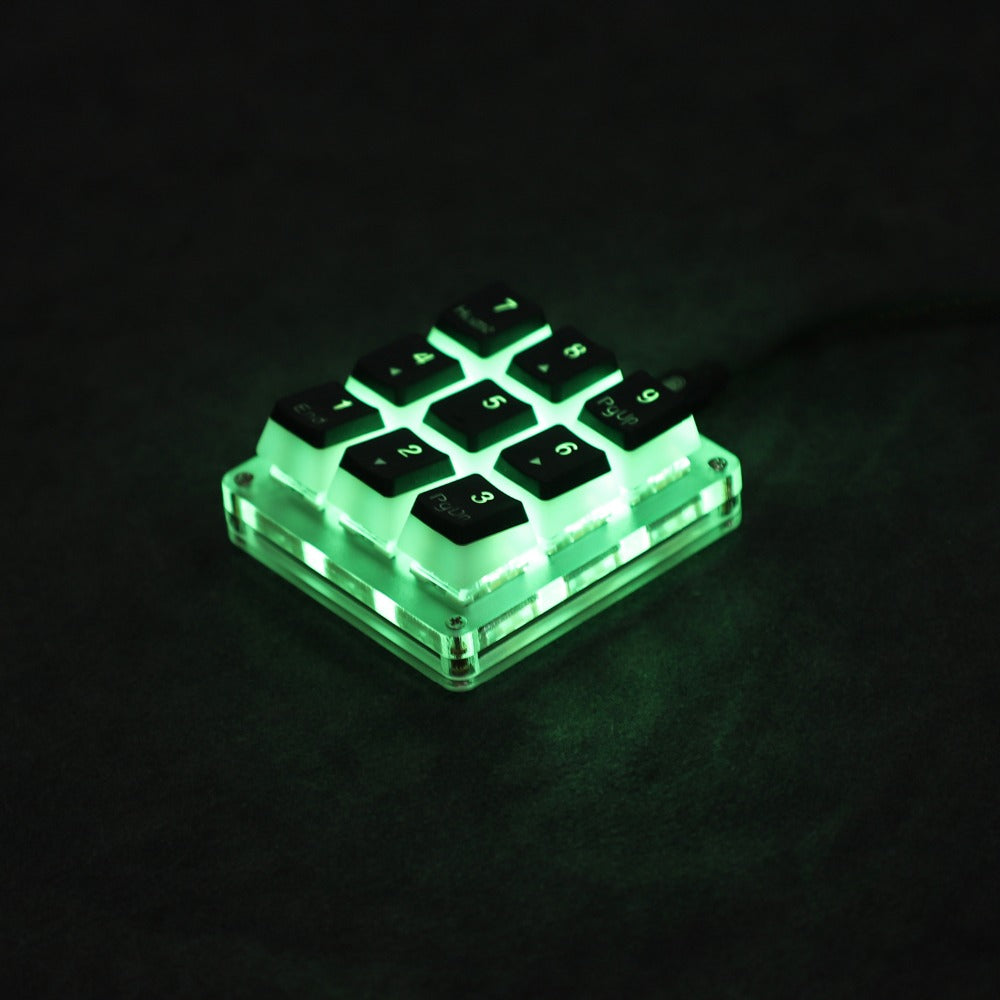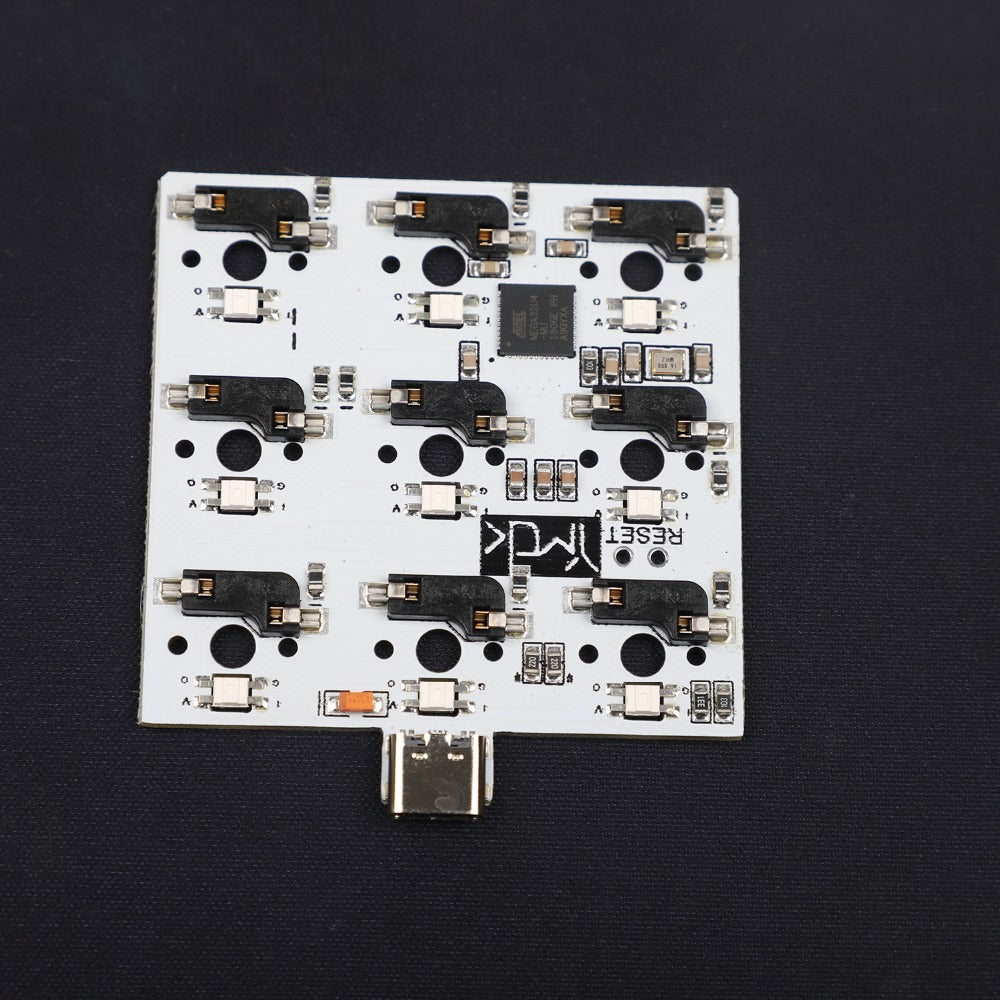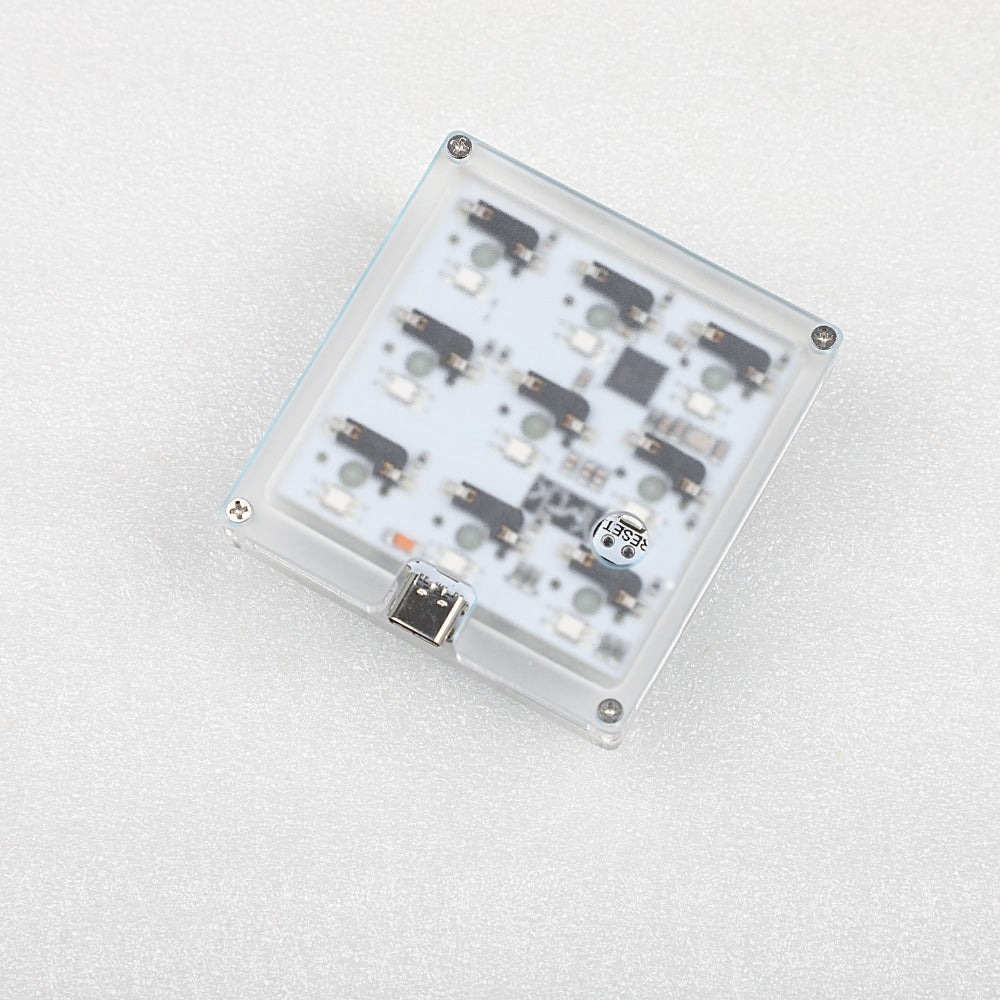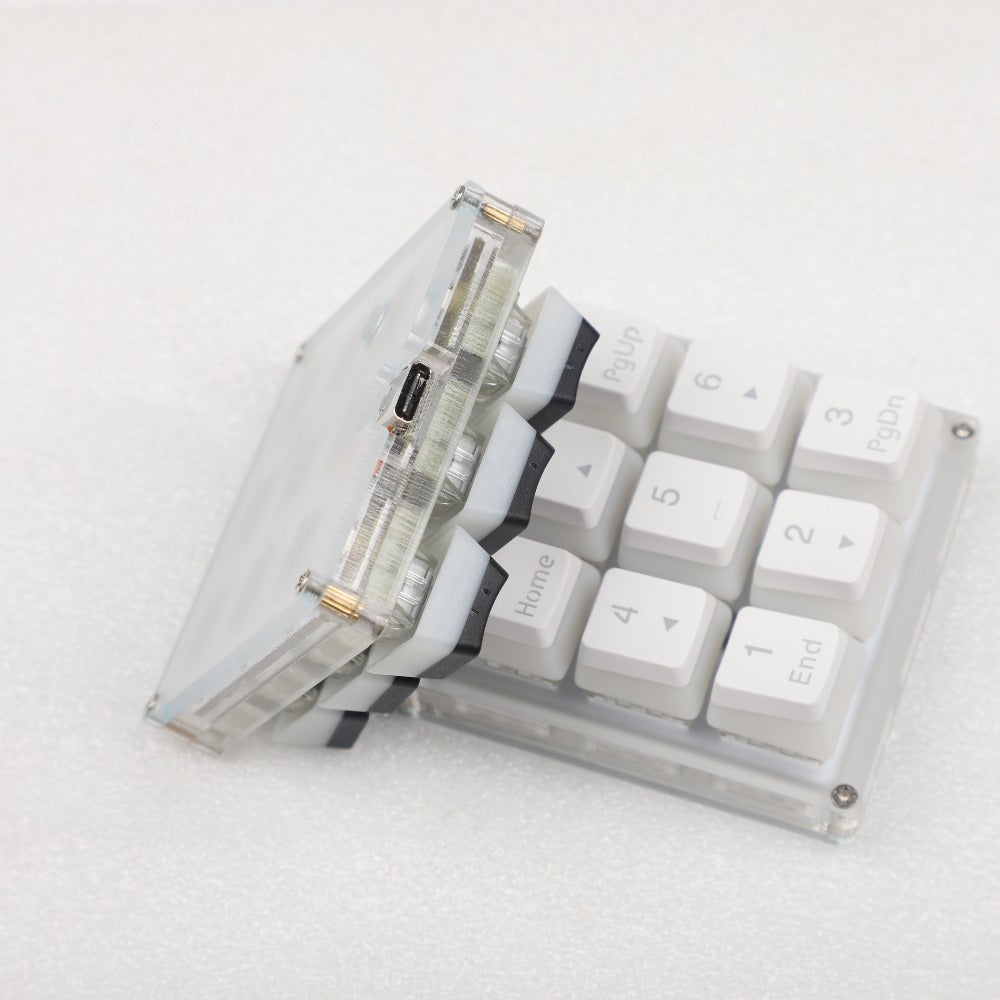 YMDKEY only support Paypal now,thanks for understanding.