---
Package Included
An Acrylic Frame + 9 switches + 9 Keycaps
Some acrylic frame may be little loose.This can't avoid for the acrylic material reason.If it can test and type normally,then it's not quality issue.Kindly understand it
Details
This link is only switch tester,no keyboard included.
Cherry MX Silent black: A quieter edition of cherry black.Linear Switch,Actuation Force is 60cN
Cherry MX Pink: A quieter edition of cherry red,called Cherry pink as usual
Gateron Silent black switches: linear,operating force 60g.
Gateron Silent Red: linear,operating forice 45g
Gateron silent brown switches: tactile and non-clicky.operating force 55g
Box Silent Pink: Linear switches,operating force 35+-10
Box Silent brown: Tactile unclicky switches,operating force 45+-10.Tactile force 60gf
Outemu Silent Gray: Tactile unclicky switches,tactile force is 60+-10gf
Outemu Silent White: linear switches,work force is 45+-10g,work travel is 2+-0.6mm,total travel is 4mm.End force is 65gf Max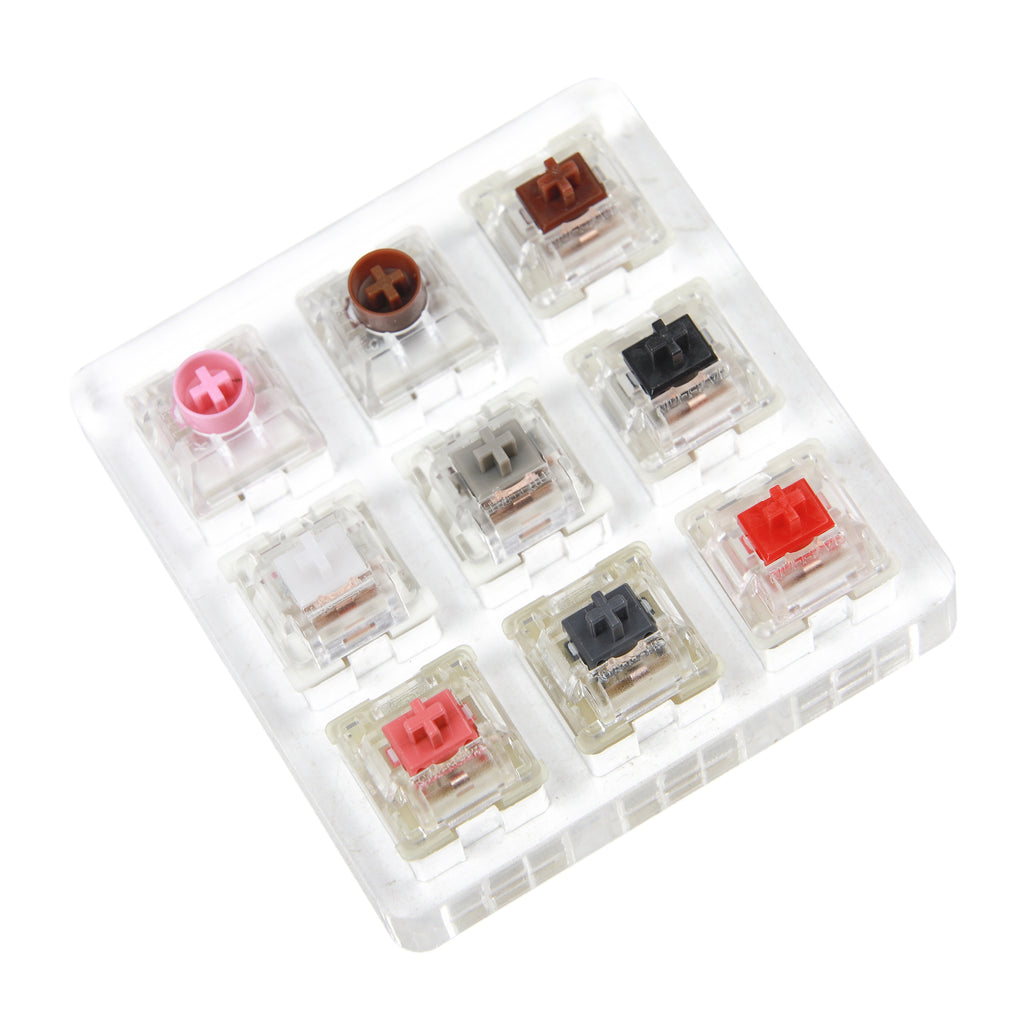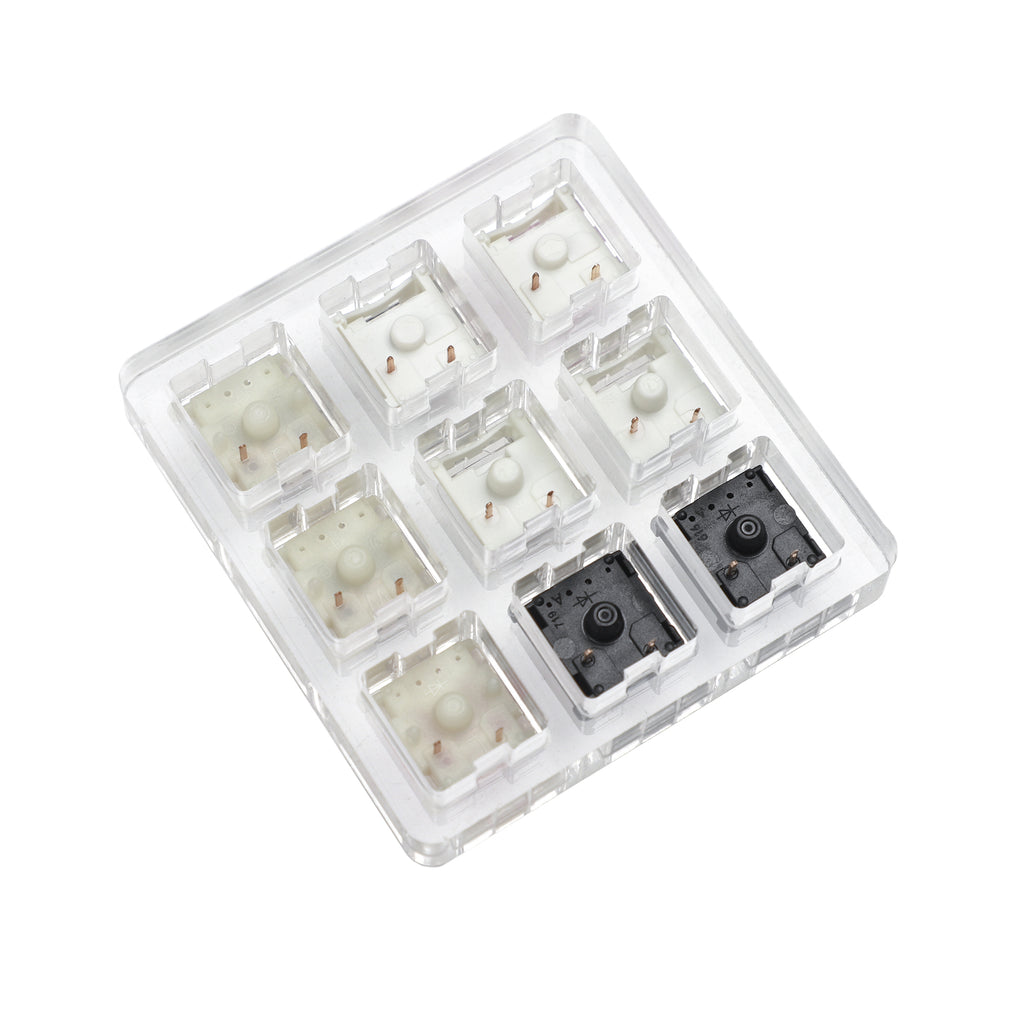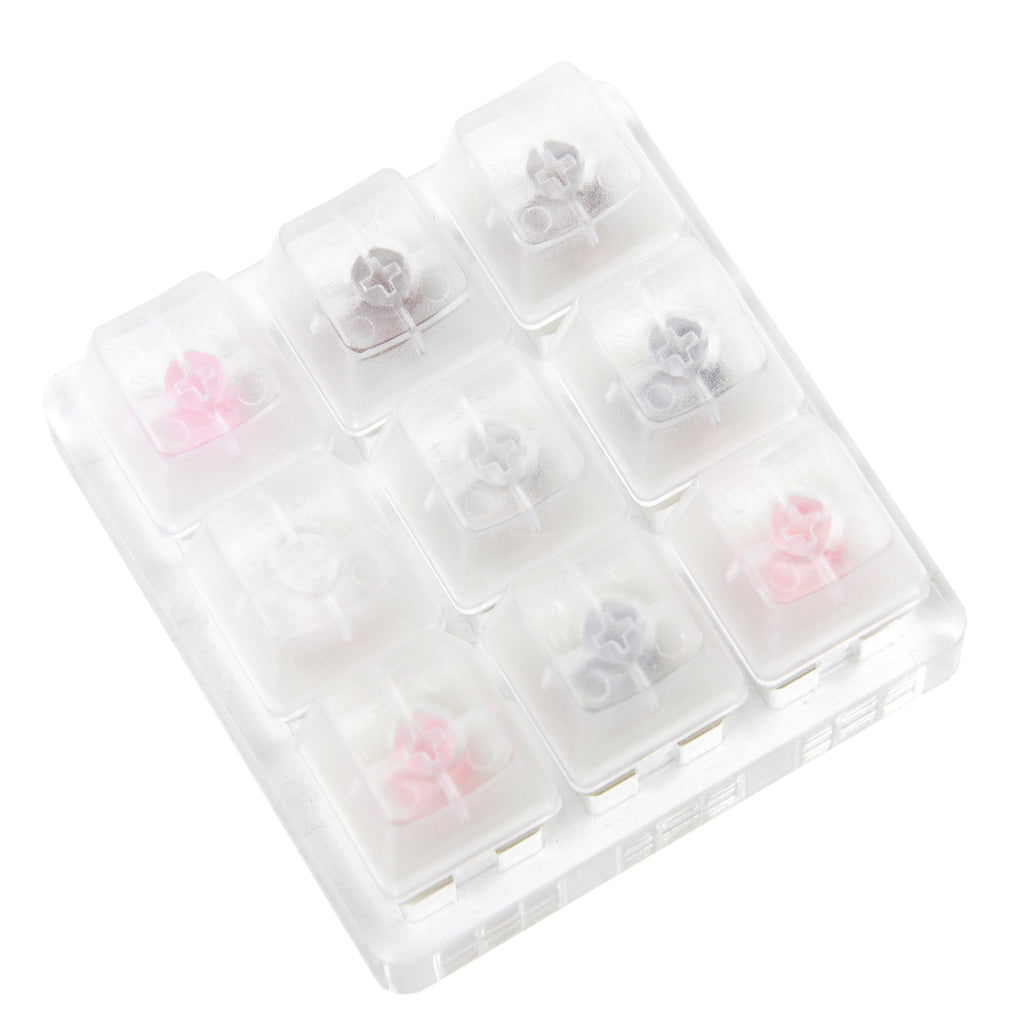 YMDKEY only support Paypal now,thanks for understanding.