---
Package Included
switch*1 pcs
Details
This link is only the shaft and switches for mechanical keyboard,no keyboard and switch tester included.
One option is one switch.
Cherry switches
Cherry MX Black: Linear Switch,Actuation Force is 60cN
Cherry MX Red: Linear Switch,Actuation Force is 45cN
Cherry MX Blue: Tactile and Clicky Switch,Actuation Force is 50cN
Cherry MX Brown: Tactile and non-clicky switch,Actuation Force is 45cN,it's soft tactile
Cherry MX Green: Tactile and Clicky,stiffer version of Blue,Actuation force is 80cN
Cherry MX Clear: Tactile non-clicky,stiffer version of Brown,Actuation force is 55cN,Tactile force is 65cN.
Cherry MX Milk: called MX white worldwide,Tactile and Clicky,stiffer version of Blue,Actuation force is 80cN.
Cherry MX Silver: Linear switches,40% faster than cherry red,little heavier than red,good for FPS player.
Cherry Linear Gray: Linear switches,little heavier than Cherry black
Cherry tactile Gray: Little tactile and not clicky,called heavy brown,similar to MX clear,actuation weight can be up to 120g
All above switches can be used with 1.8mm 3mm,2x3x4mm leds.If you want to use 4 pin RGB,need to dig 2 hole or replace switch cap.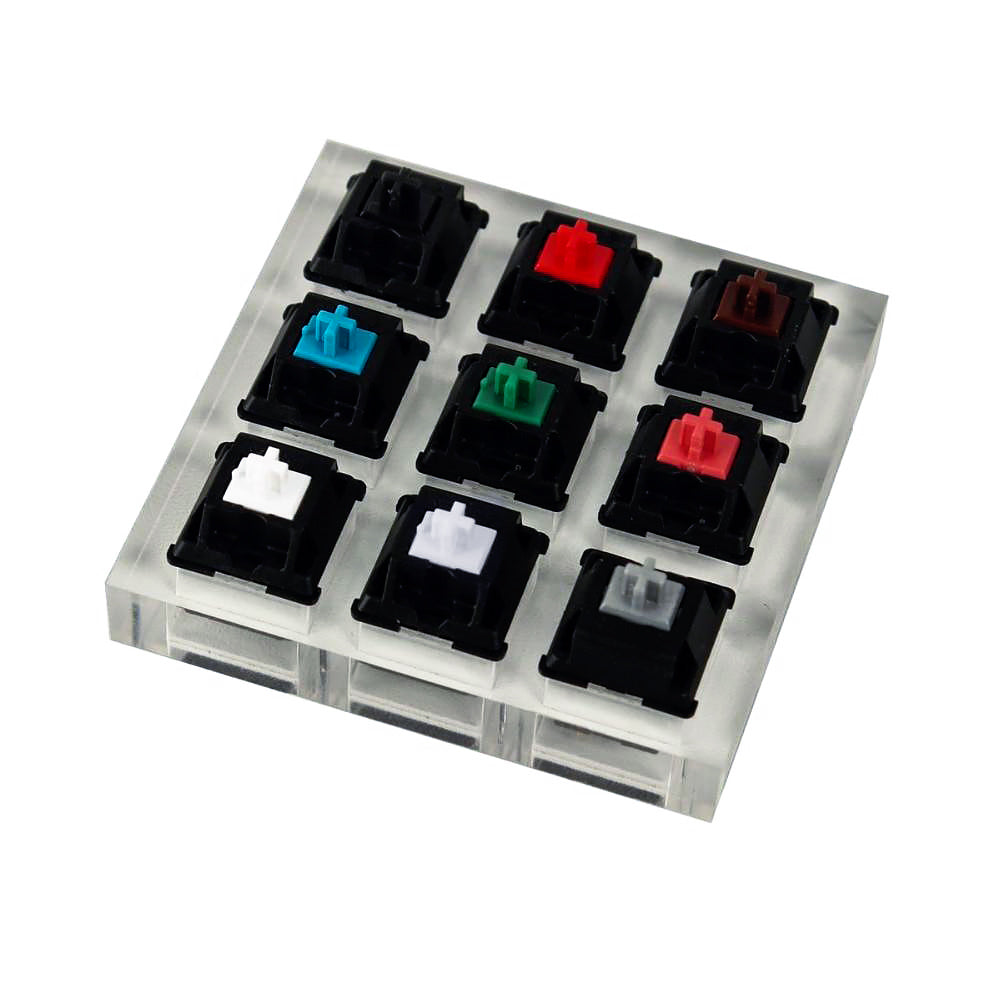 Gateron switches 
Red black white yellow switches are linear switches moving straight up and down without any additional tactile feedback or loud clicking noise.For operating force,Black>Yellow>Red>White.
Gateron brown switches are tactile and non-clicky,between red and blue handle feeling.It's both good for gaming and typing which depends your preference.
Gateron Blue and green shaft is tactile and clicky,green is stiffer version of Blue.
Gateron Silent switches is produced with silicone buffer under switch cap which make the noise lower.
65g Zealios - Smooth, "crisp & responsive" tactile bump feeling near the top (this is due to the spring design, all Zealios share the same stem)
All gateron switches can be used with 1.8mm 3mm,2x3x4mm leds 4 pin RGB
Only Gateron SMD can be used with 1.8mm 3mm 2x3x4mm 4 pin RGB SMD all.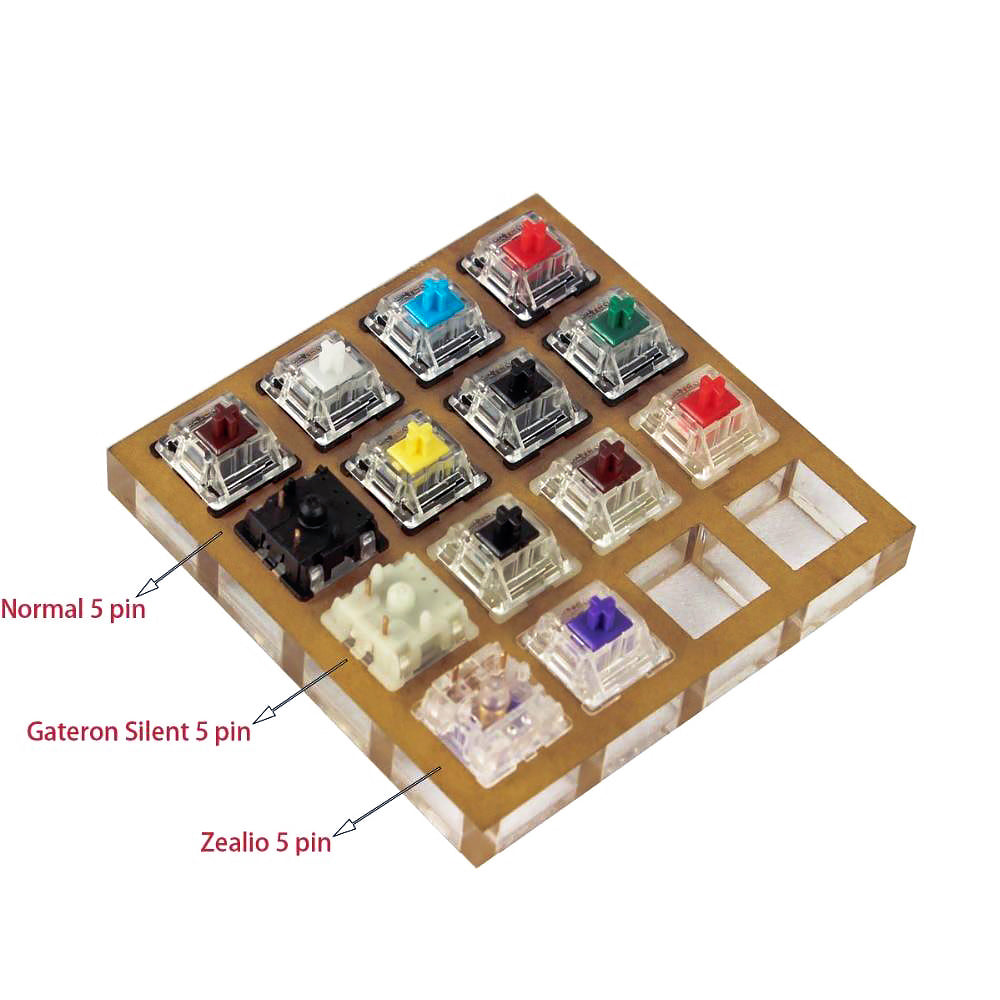 Kailh switches 
Kailh normal Switches is similar to Cherry switches as well.
For Kailh Box red brown black is similar to Cherry red brown black.Box white is similar to Cherry blue.This switch is IP56 water-proof and dirt-proof.Has used 18k gold crosspoint technology which makes press feeling better.
Kailh normal switches can be used with 1.8mm 3mm,2x3x4mm leds.
Kailh box can only be used with SMD switches as usual.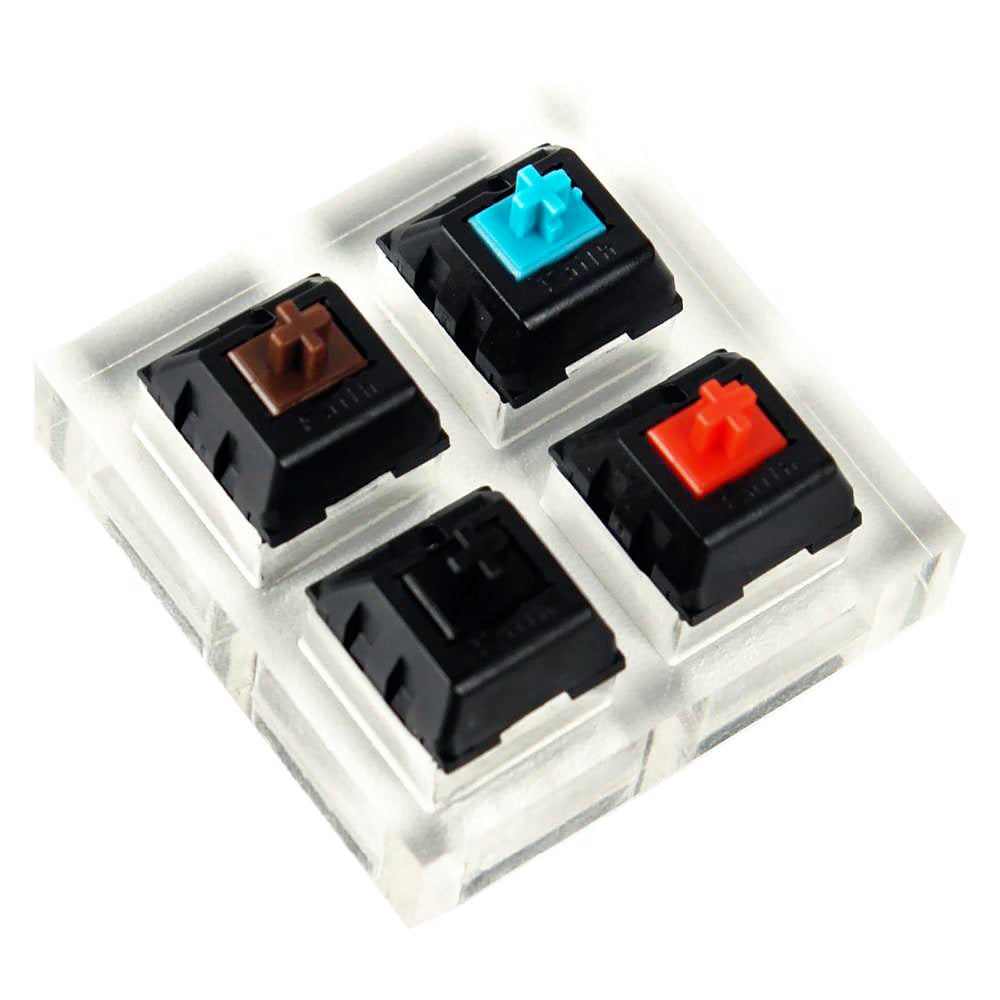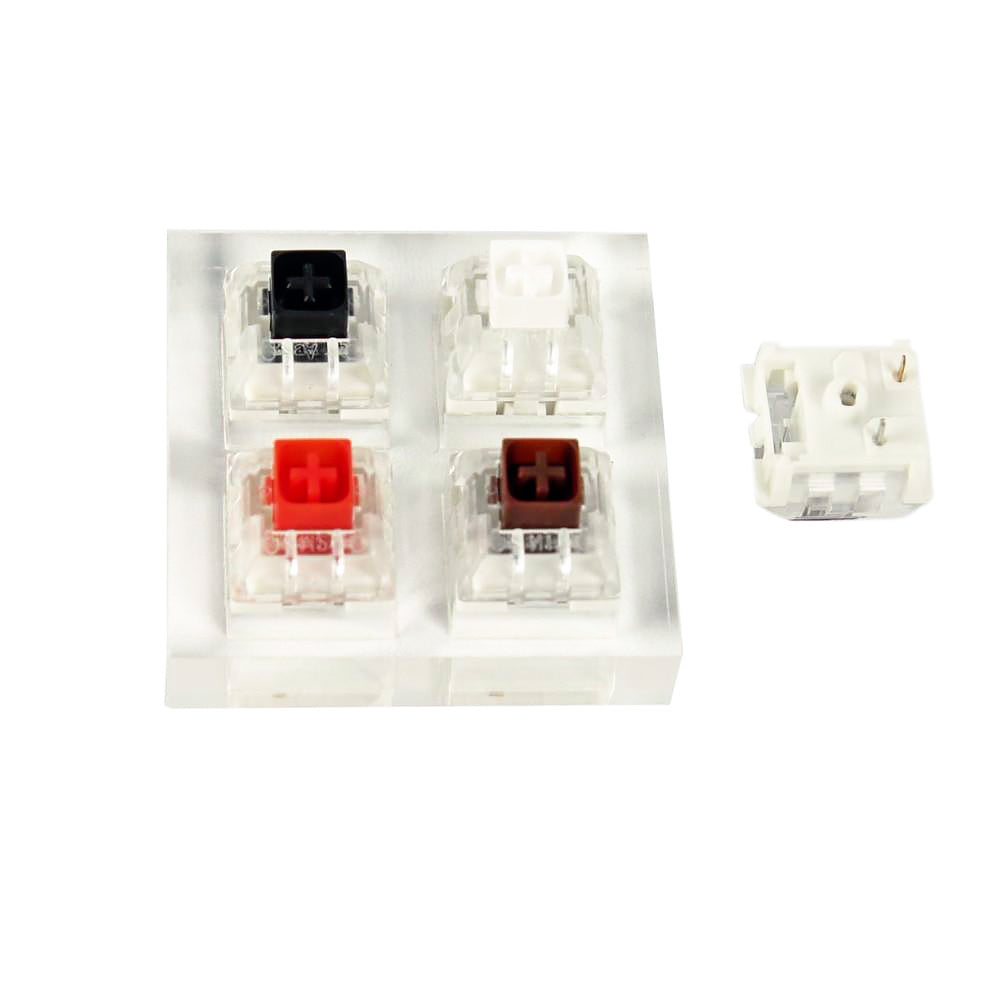 Note 1
Ymdkey only support paypal now,thanks for understanding.
Note 2
Kindly note all price listed in page don't include destination taxes since every country is different policy.
If you located in EU,will charge VAT for orders under Euro150 when checkout.
If your order is over Euro150,please pay VAT/customs fee yourself in destination.
For shipping and invoice details,just message us directly is ok.
Note 3
We have the installing and software of manuals for Kits or PCBs,please use it with the PCB of model rightly.