---
Package Included
104 standard ANSI Keycap Keyset
Only keycaps in package,no mechanical keyboard included.
Details
This keycaps are high quality ABS double shot shine through.This ABS is not so easy to get oiled as normal ones.
SA Profile is ball shape keycap,which is higher than XDA DSA.
From ESC row to Space row,the height is R2 R2 R3 R3 R3 R3.
The legend is in the north place and SA cap is very tall.If your keyboard led is on the south,the led effect is not good.If your keyboard only have underglow leds back of PCB,there will be no led shine through.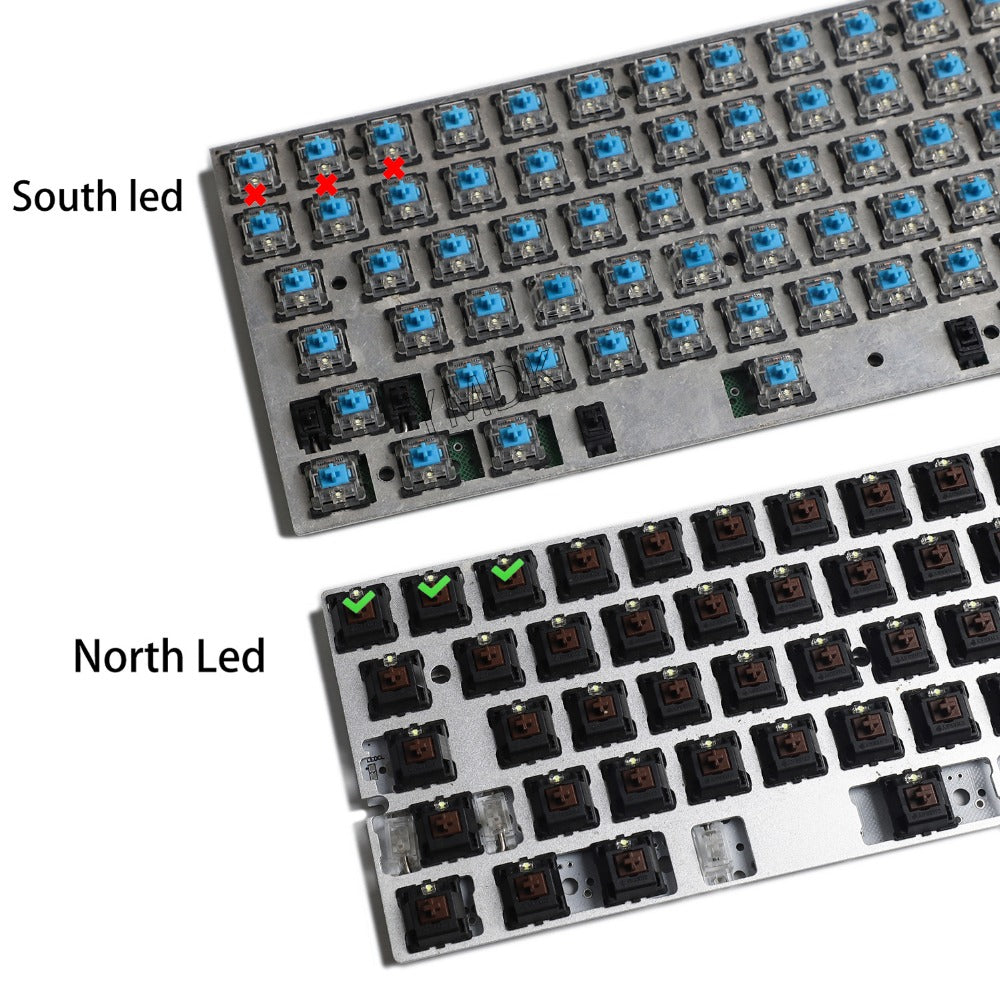 Compatiability
It can be used for most 104 87 61 MX switches keyboard and clones whose space is 6.25u,namely 11.7cm
64 68 84 96 layout can't use it.
Corsair Razer Logitech all can't use it.It needs to buy separate bottom keys to get it fit.
Size description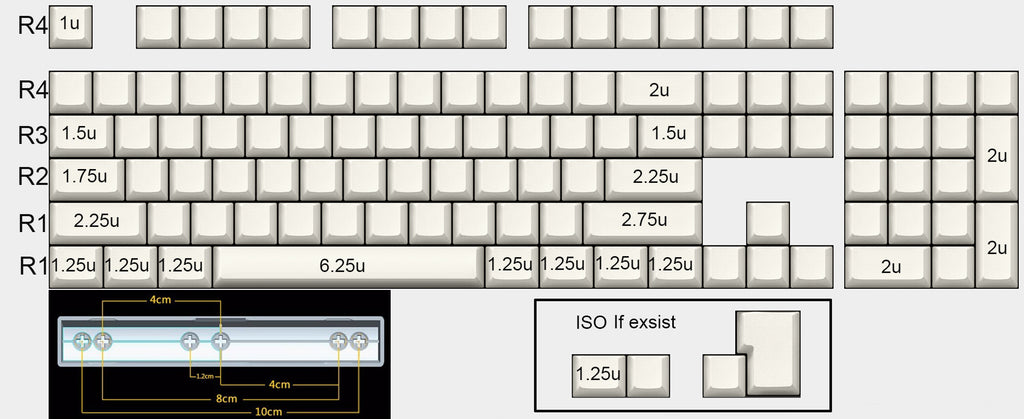 Incompatiability
The spacebar is not 6.25u,it can't be compatible,such as Cosair Logitech Razer Keyboard.
Some old Cherry brand keyboard whose caps lock back hole is off center,it can't be compatible,sucb as 1800.
Some stabilizers are little issue with these big keycap, but it is easily fixable. Please contact us if you encounter any similar problem.
Please leave us a message if you need special keycaps.
After Service
If some keys missing or broken on the way,just leave us message,we will send you missing or broken ones soon.Don't worry about it and don't leave feedback immediately.
Height Profile
Image Display
Black Gray Mixed
Blue White Mixed
Blue Yellow Mixed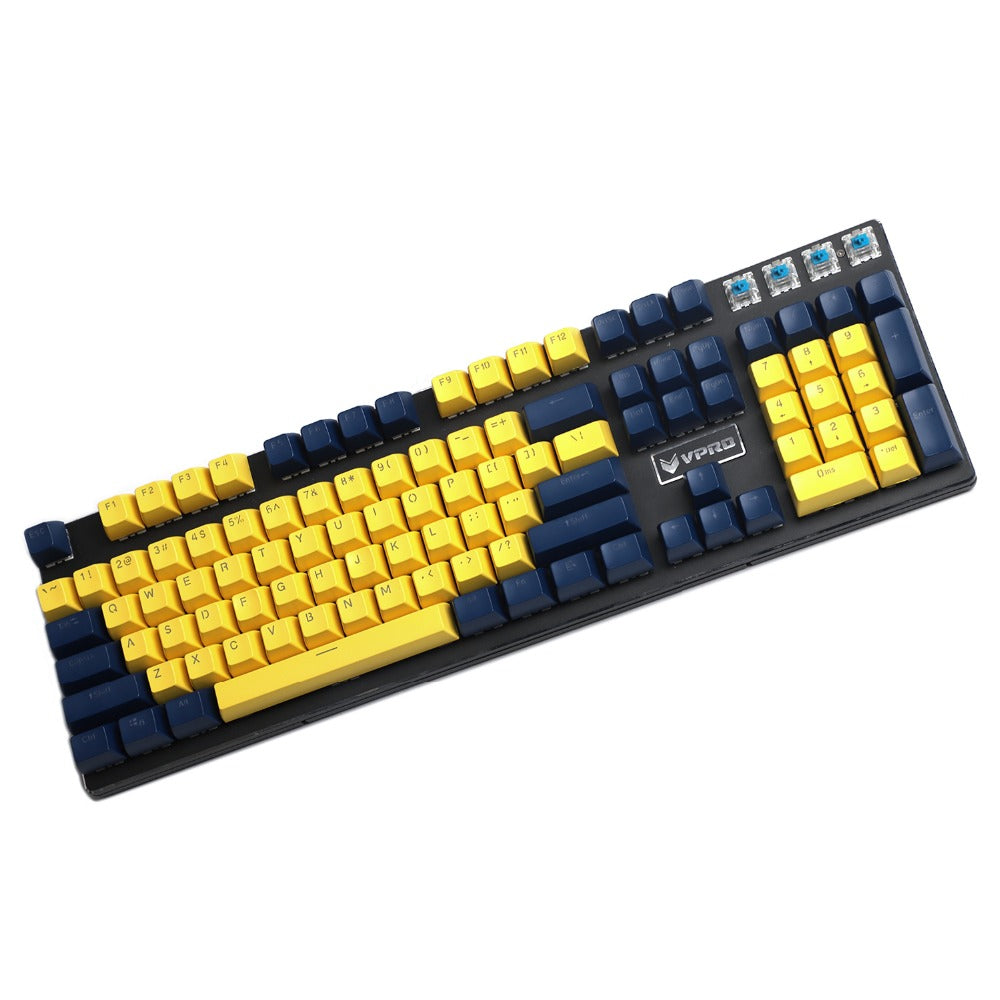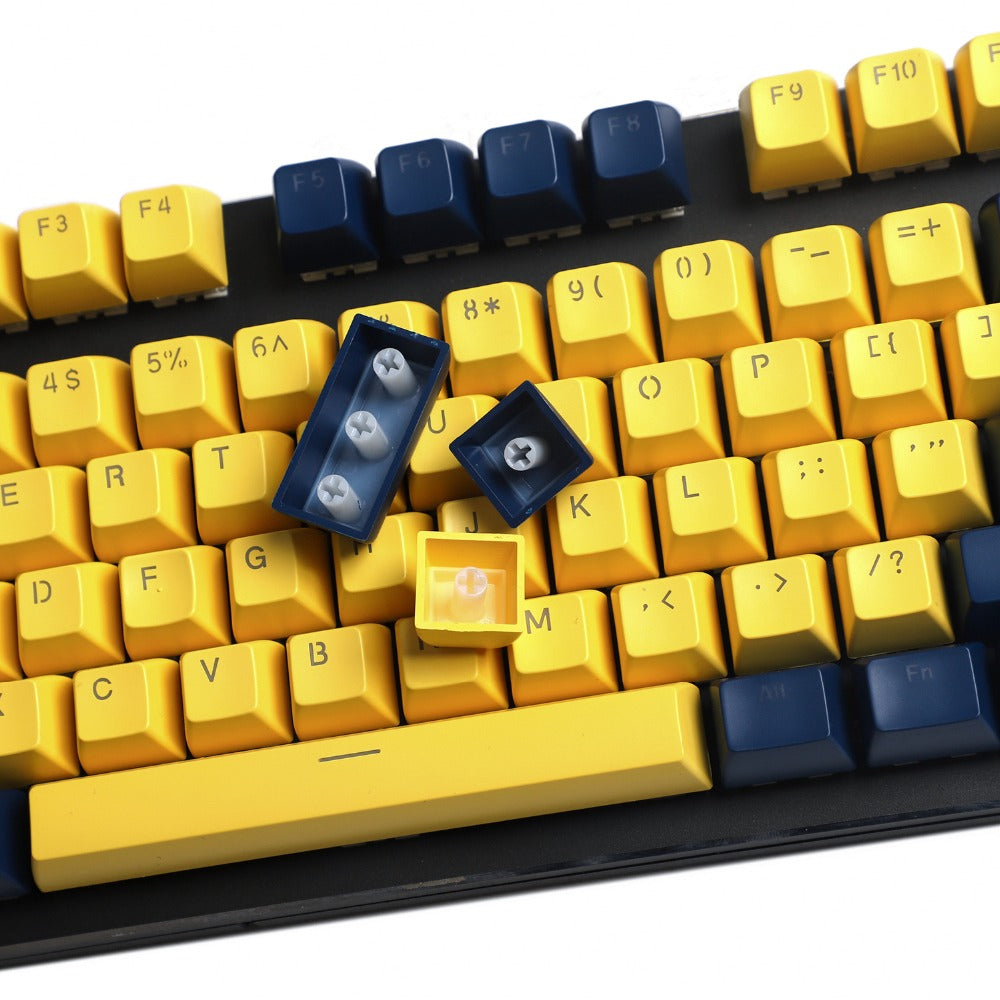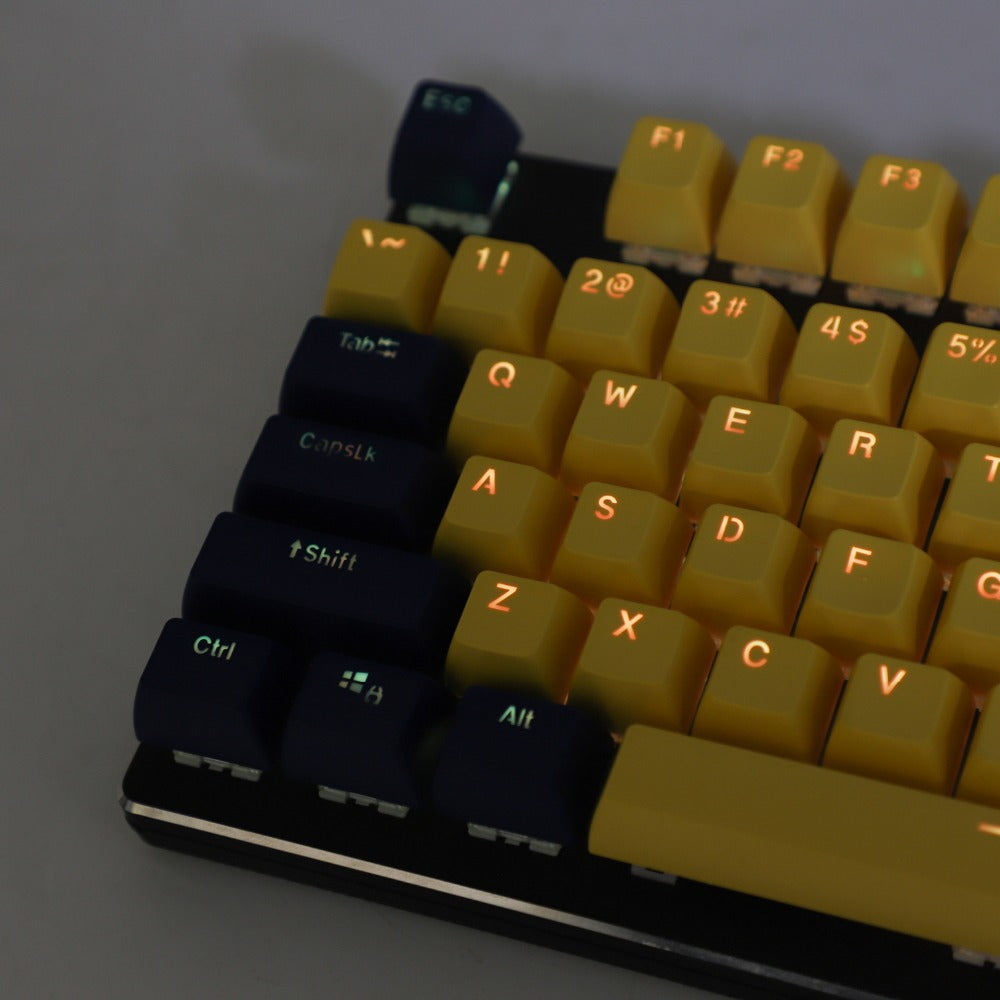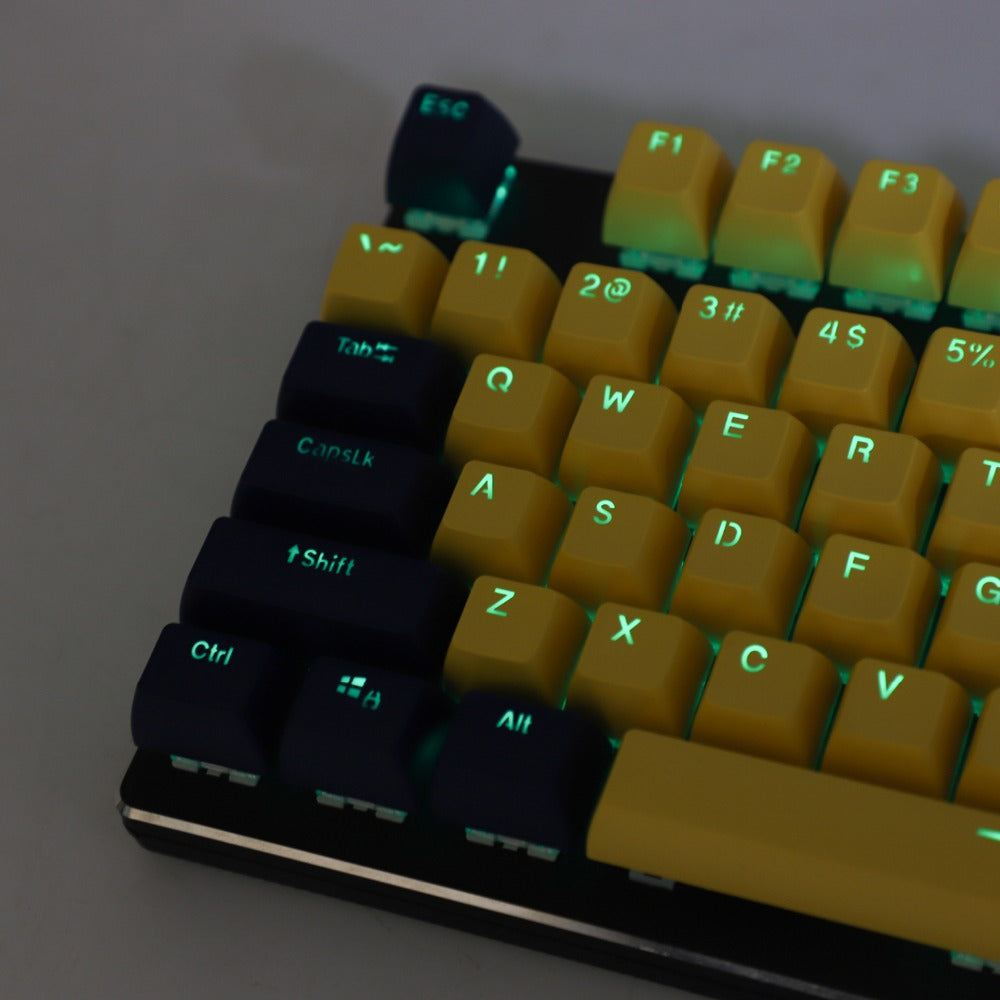 Black Light Gray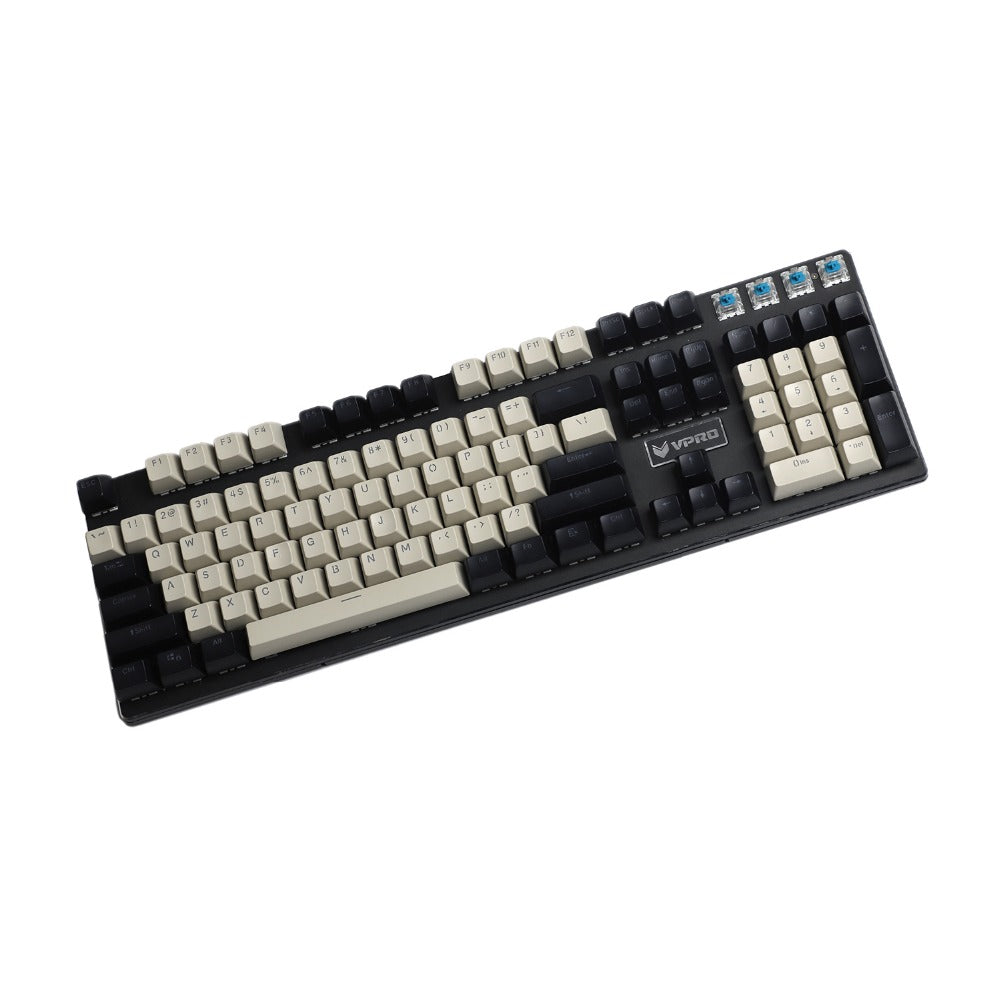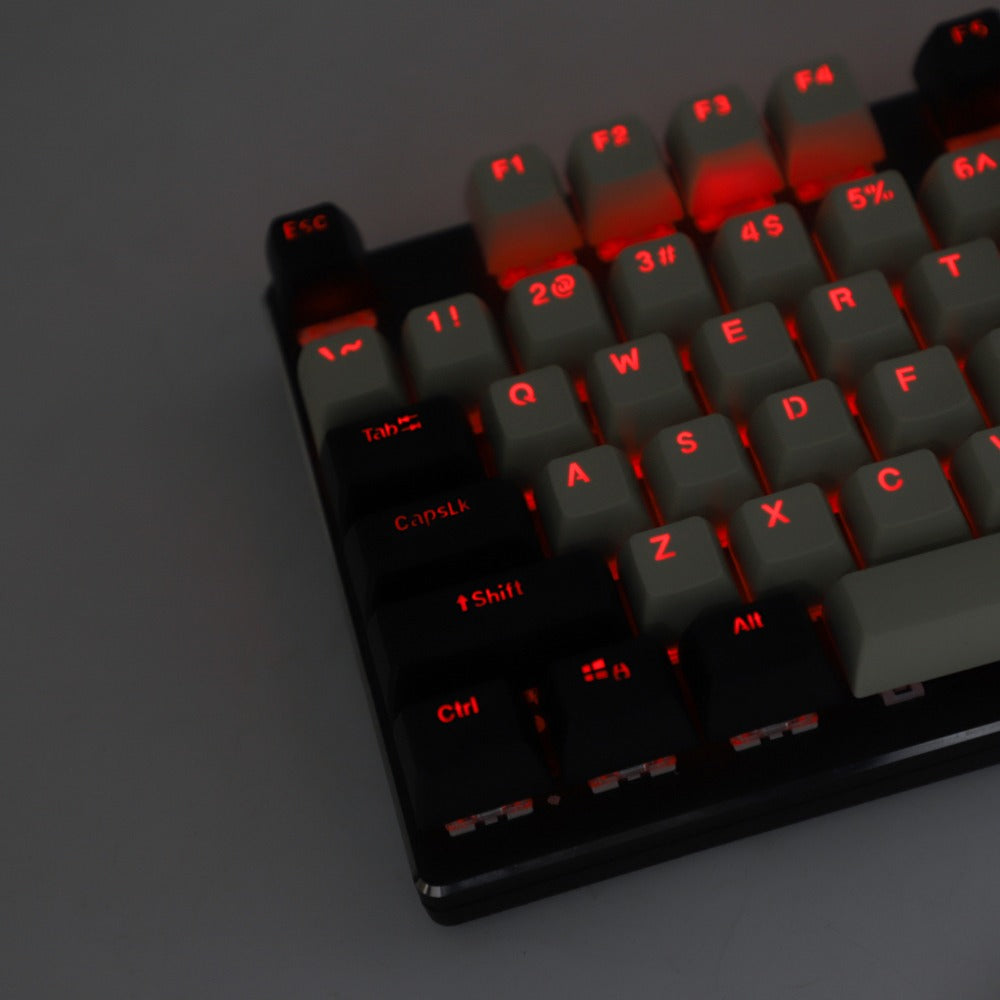 Red Black White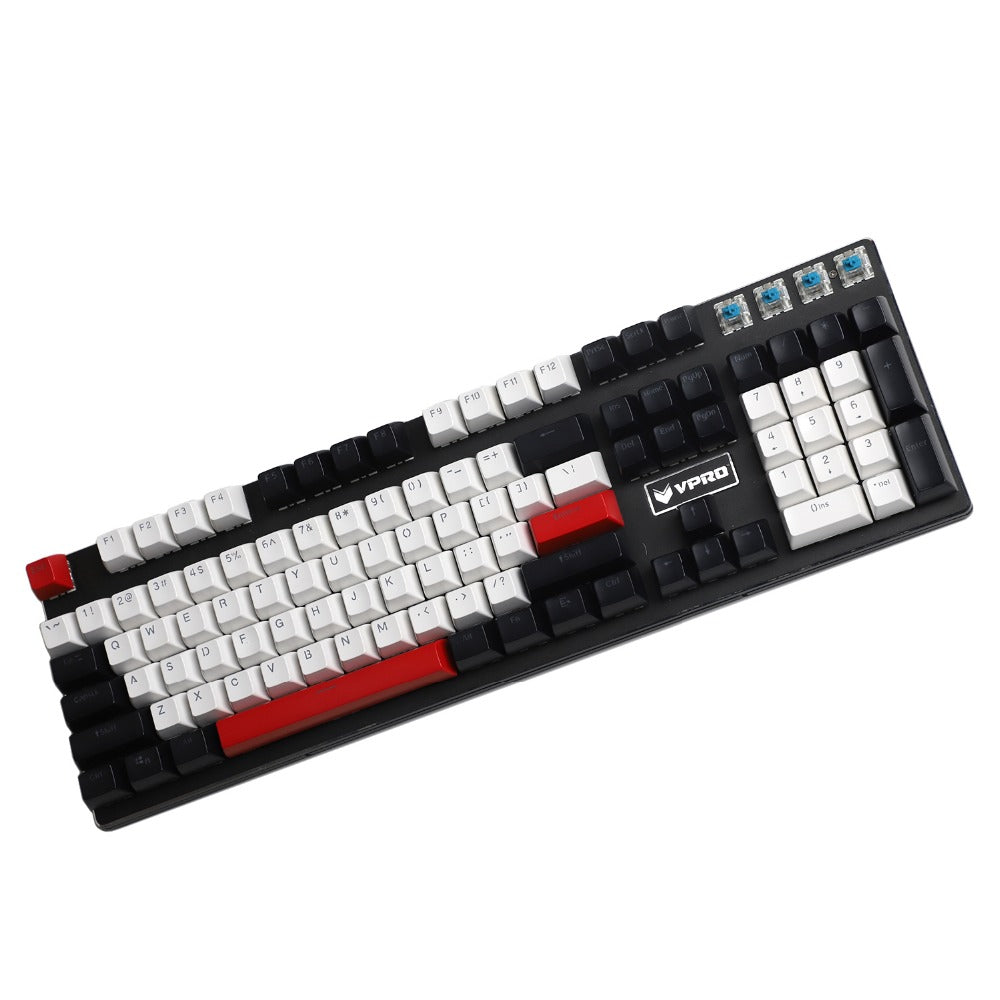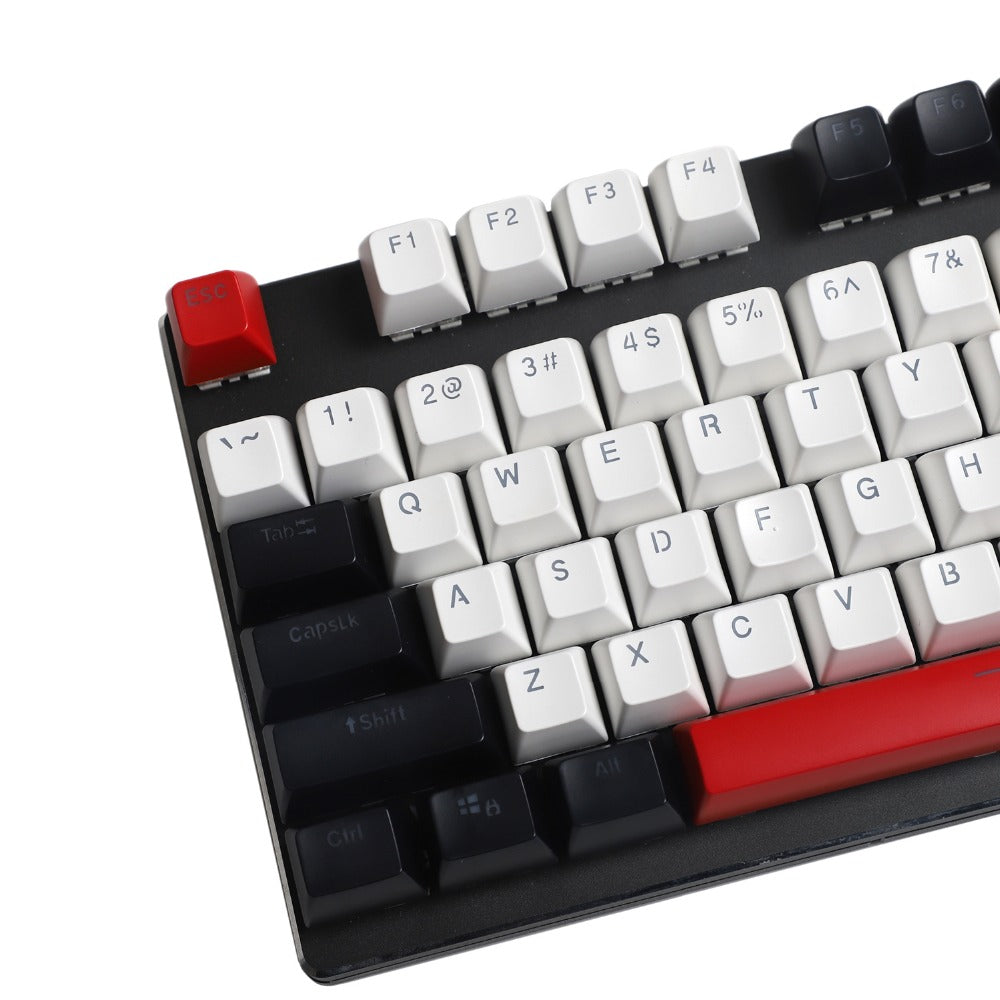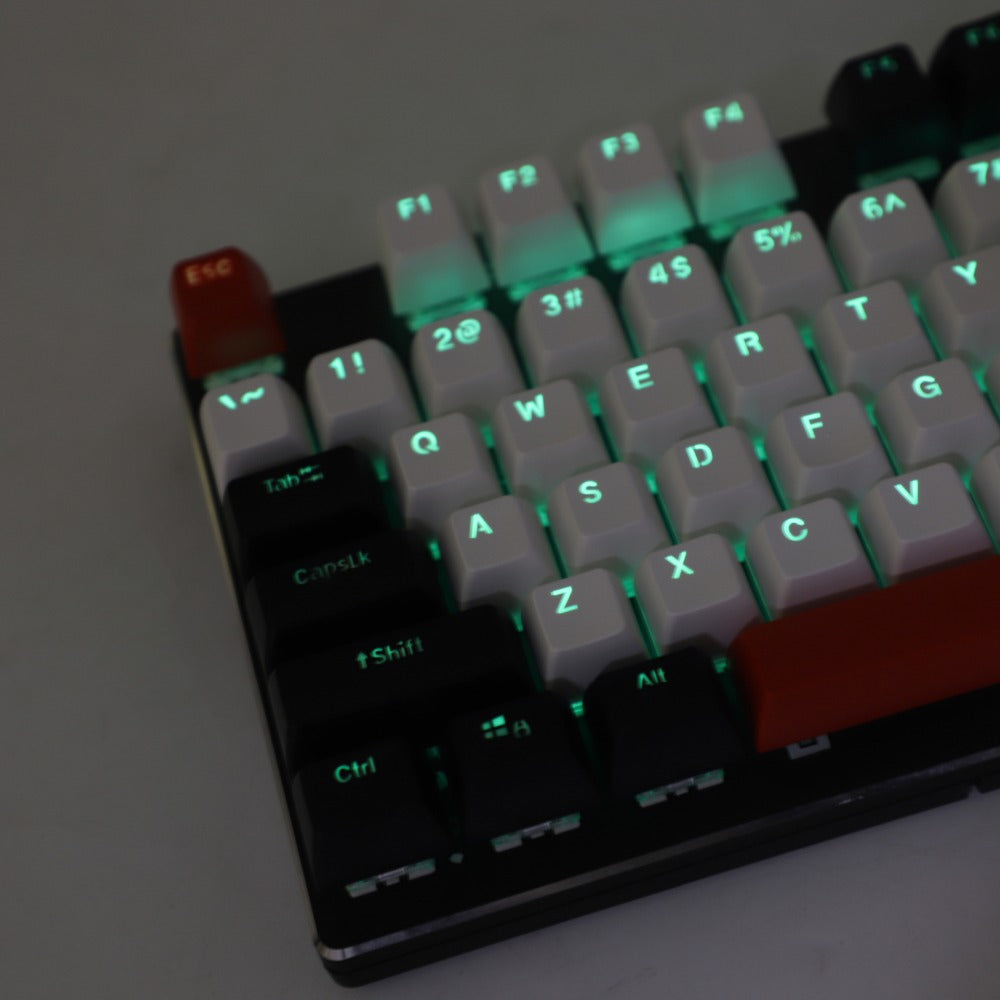 Black Red Mixed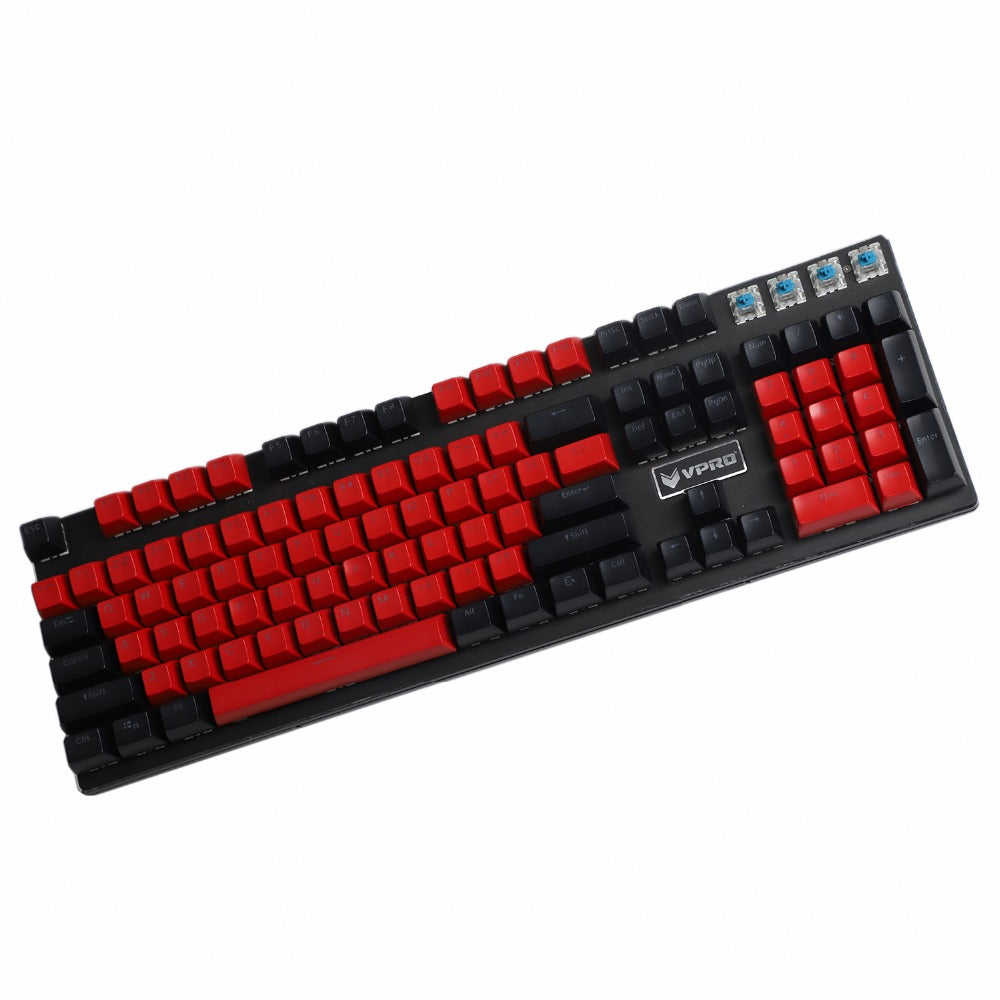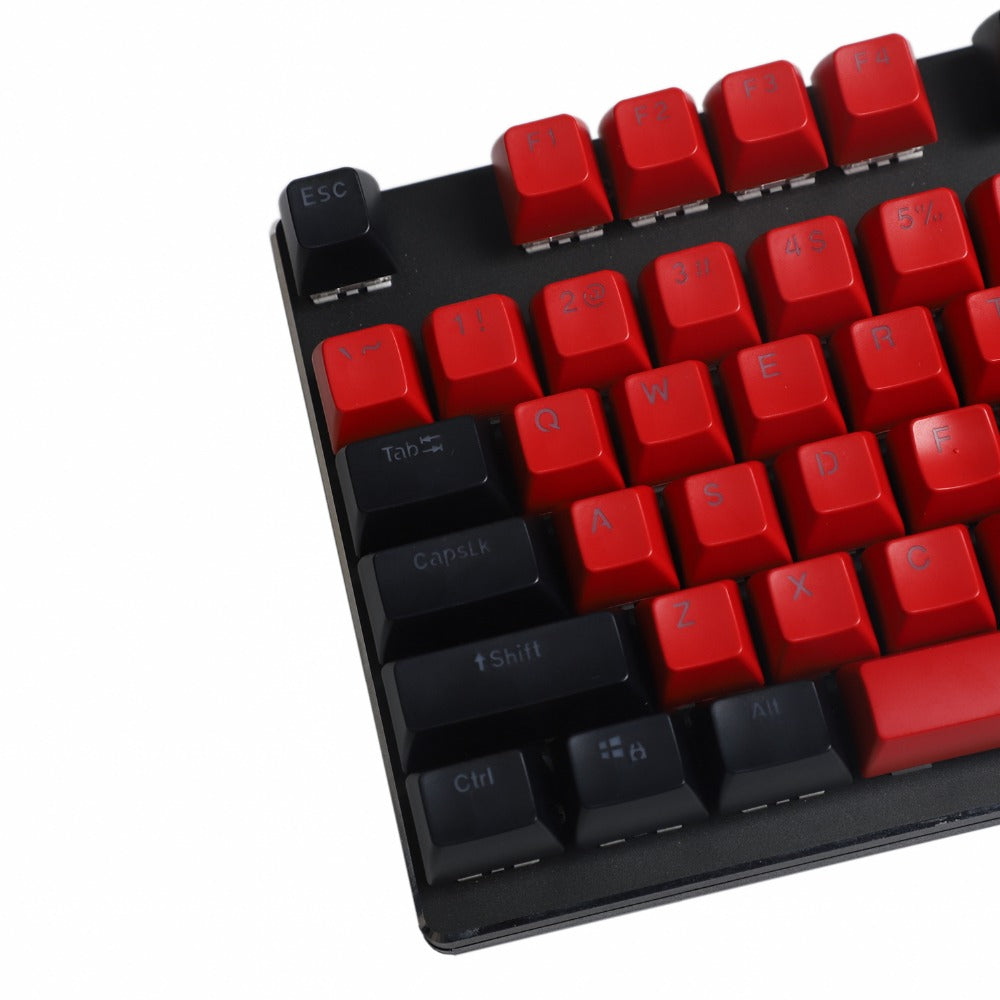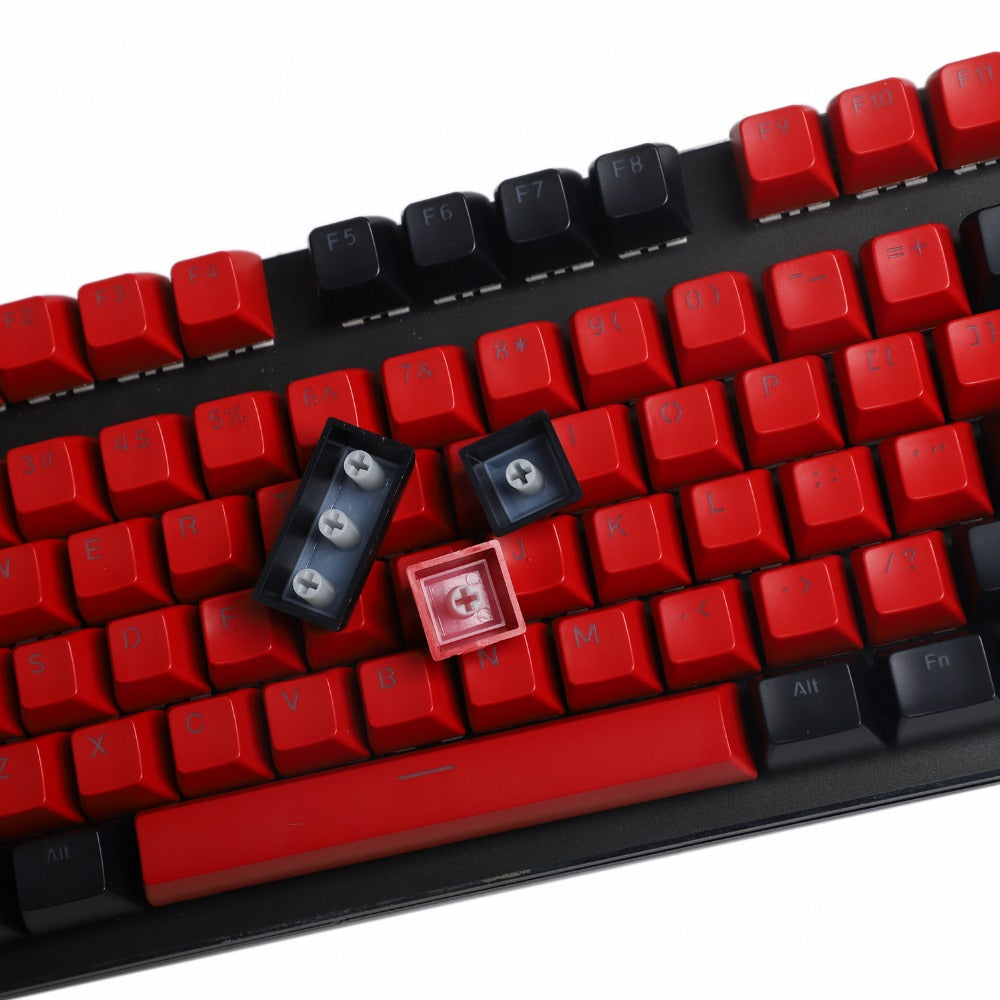 Red Beige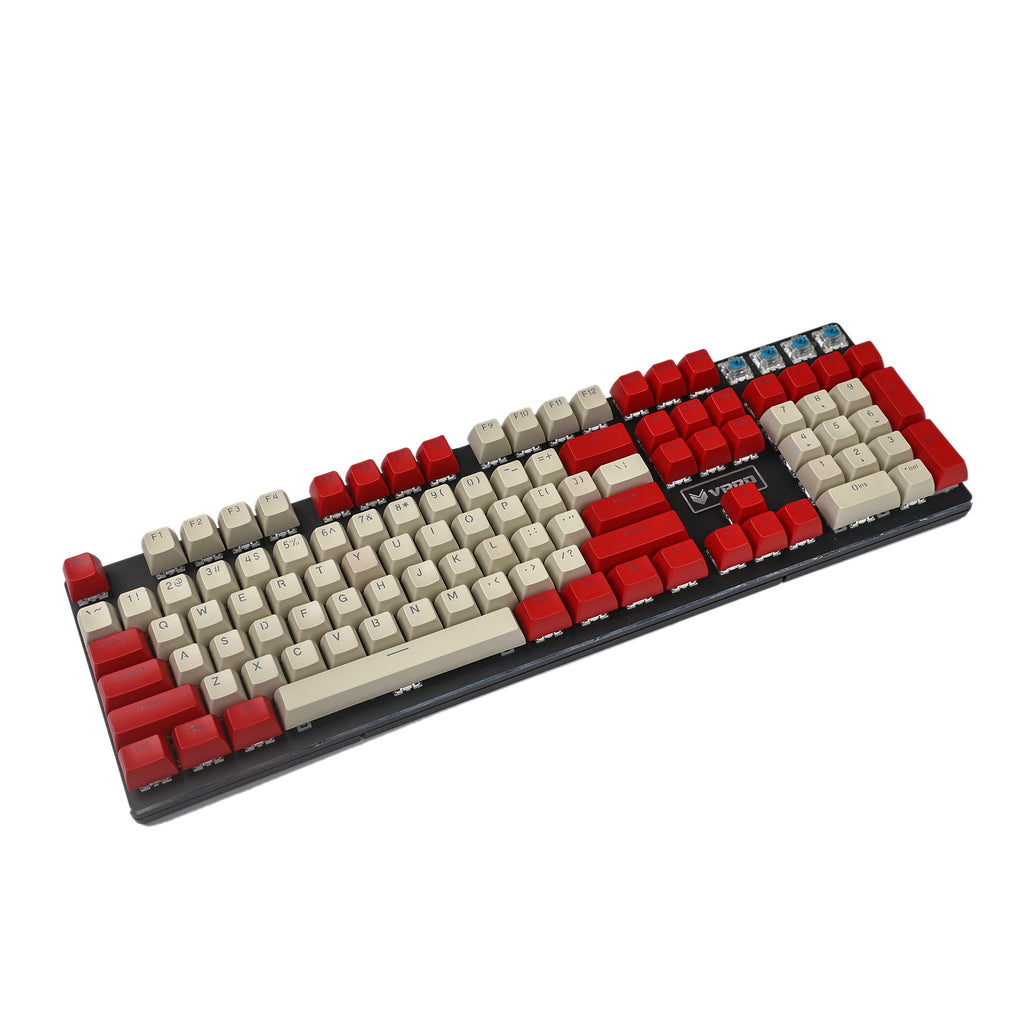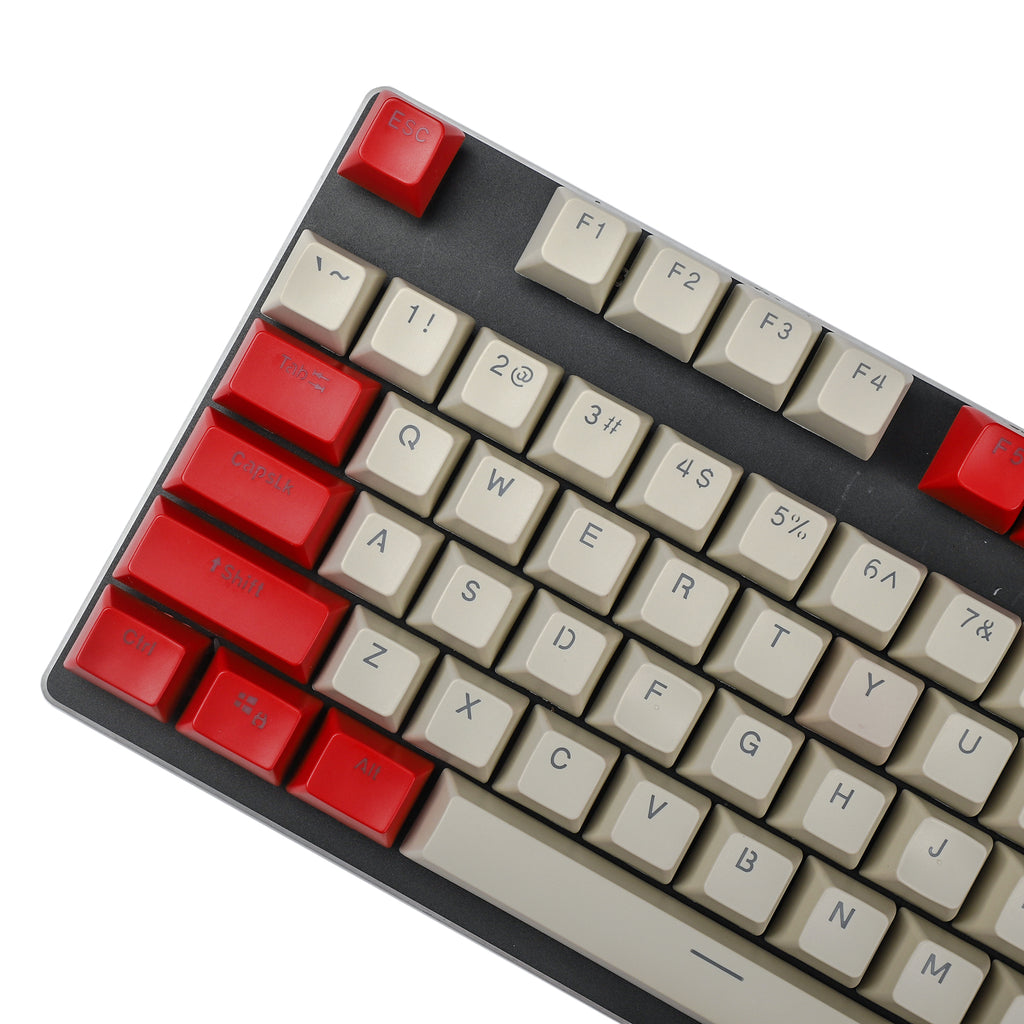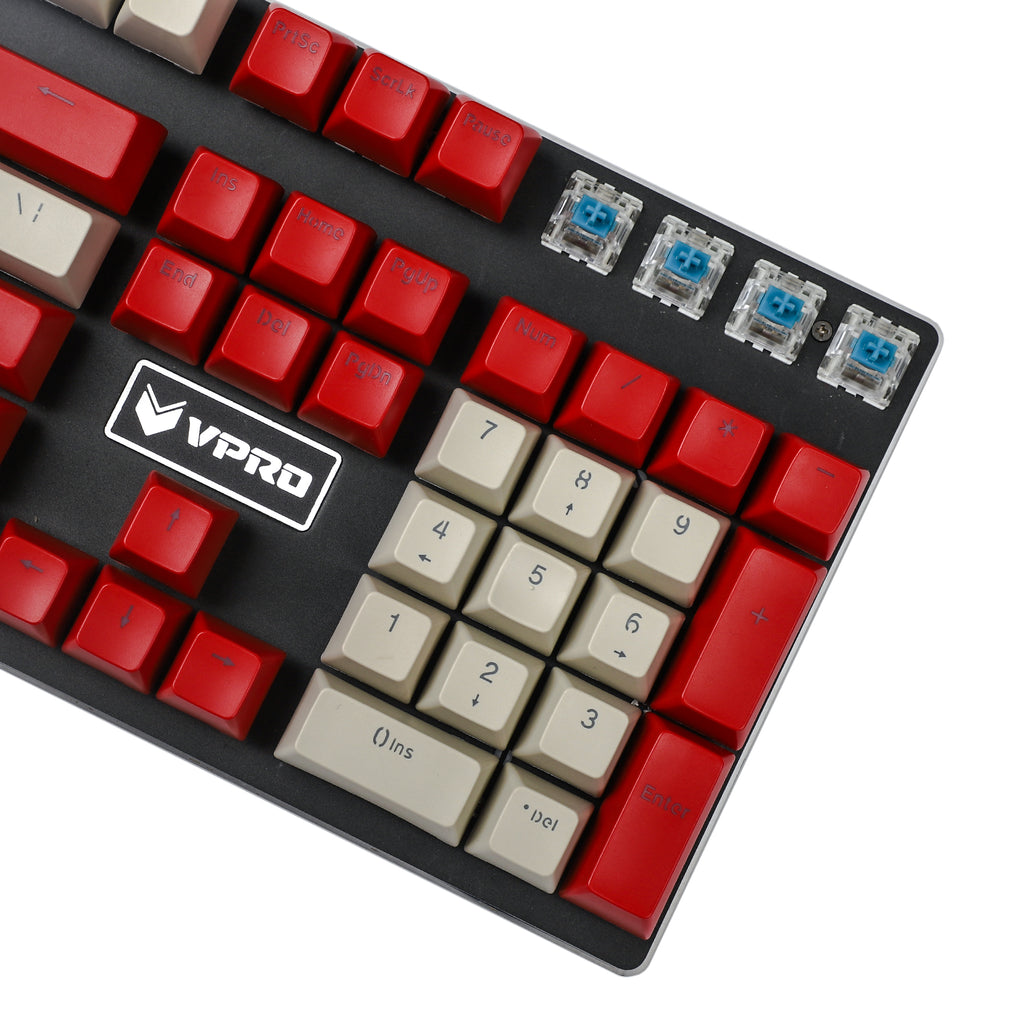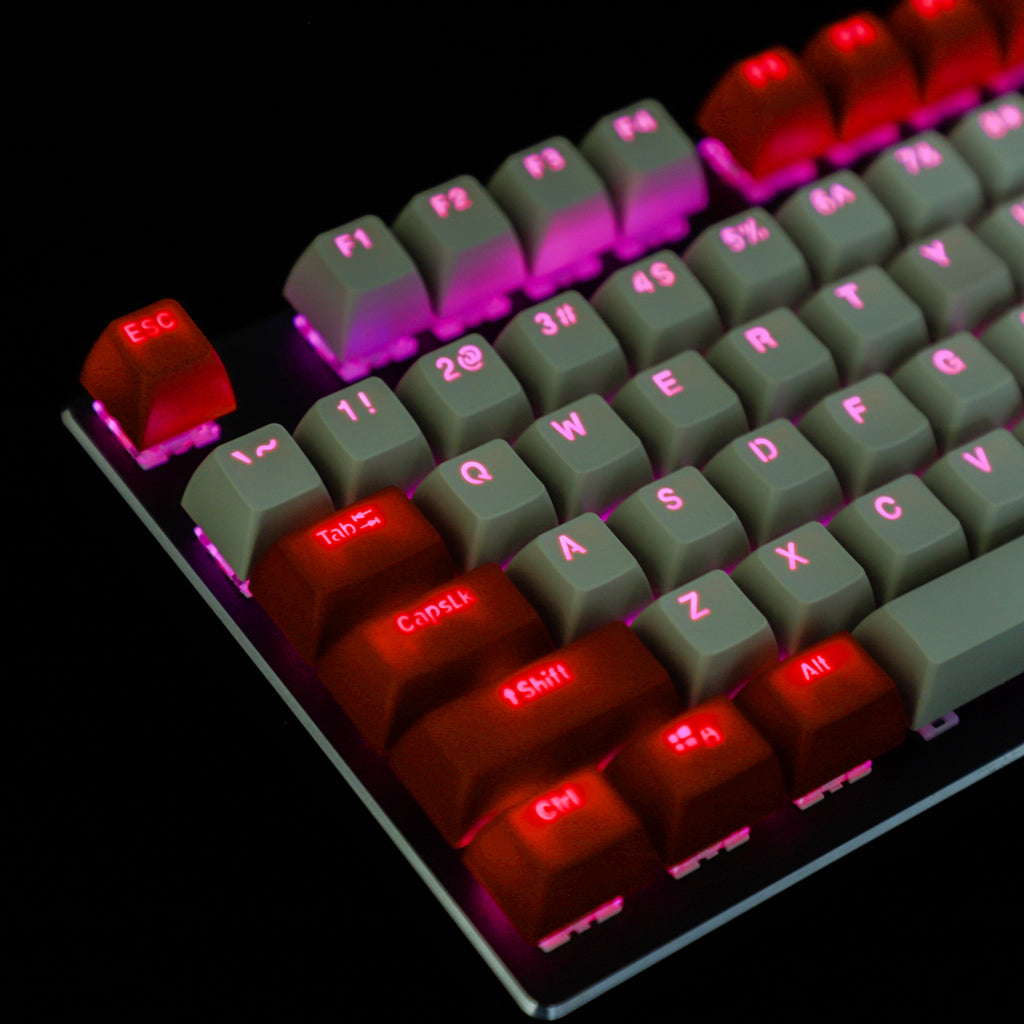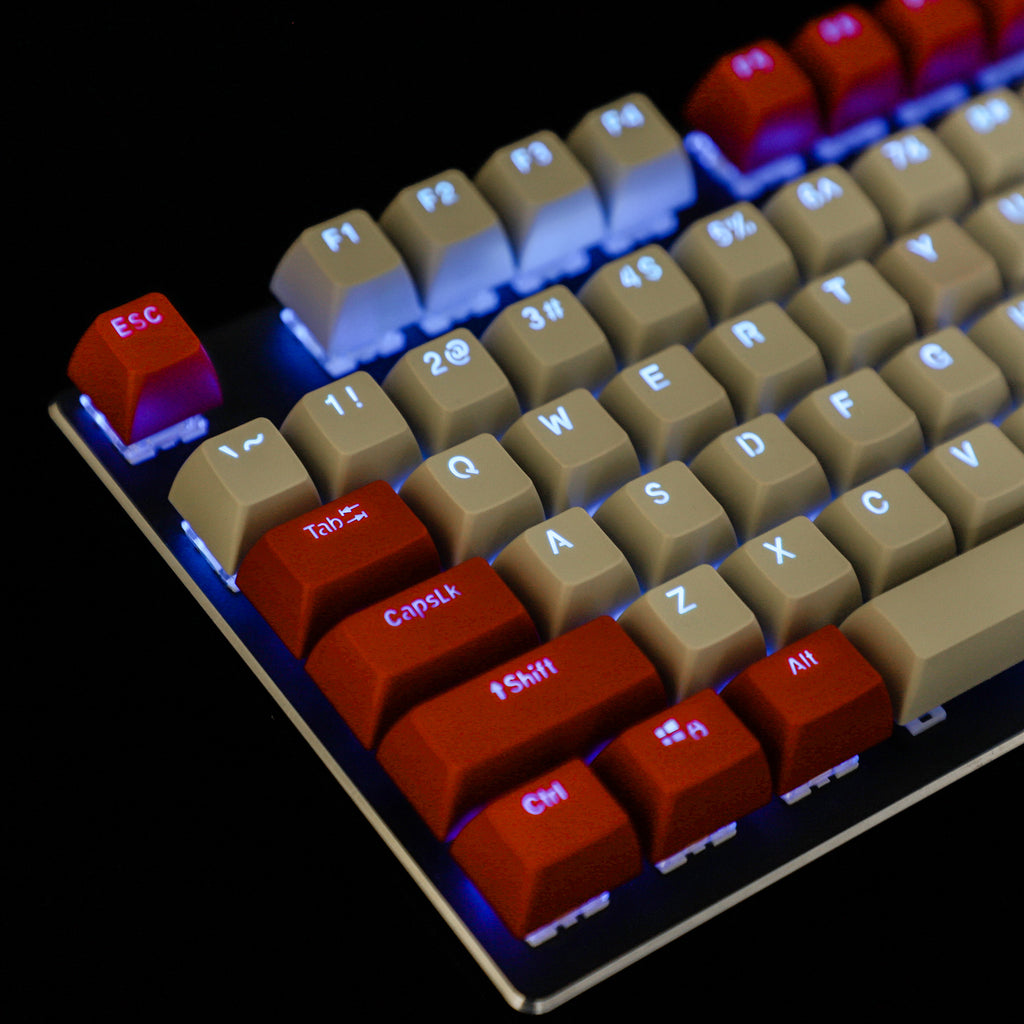 YMDKEY only support Paypal now,thanks for understanding.