---
Package Included
 CNC Case + Feet + Plate Stabilizers + GK61 Hot Swap PCB + Plate + USB Cable + Switch Removal Tool 
CNC alu kit uses alu anodized plate,there is black silver for your options
Details
The alu keyboard case is made of CNC aluminum sand Blast and then anodized.The plastic case is ABS amoulded.
PC case is made of CNC PC material which is much harder than acrylic case,shine through effect is very good as well.
Pls note: This pcb is fully programmable,however Fn sits at the right of bottom row and place can't change.
The chipset is MCU 32 bit,8M Flash,3 pcs 256*256*256 RGB drive to support full 16.8 million RGB.
PCB has RGB presoldered,it's under per switch.PCB RGB can support by music.
There is no switches in the kit,you can order Cherry Gateron Kailh SMD Box switches etc yourself.Just put in switches in is ok,no need soldering again.
PCB is programmable with the software below (Can download on official website)
Windows: drive.google.com/file/d/1oCvUmodD5n5TpfFfcPPB0IMwD2BCdzVh/view?usp=sharing
Mac system: drive.google.com/file/d/1Mbi6M30gf7LhLt8psYK99mUoXnubYjdS/view?usp=sharing
Additional Item you Can Add
RGB SMD Switches: Cherry  Gateron
Full Shine Through Keyset: Fog Keyset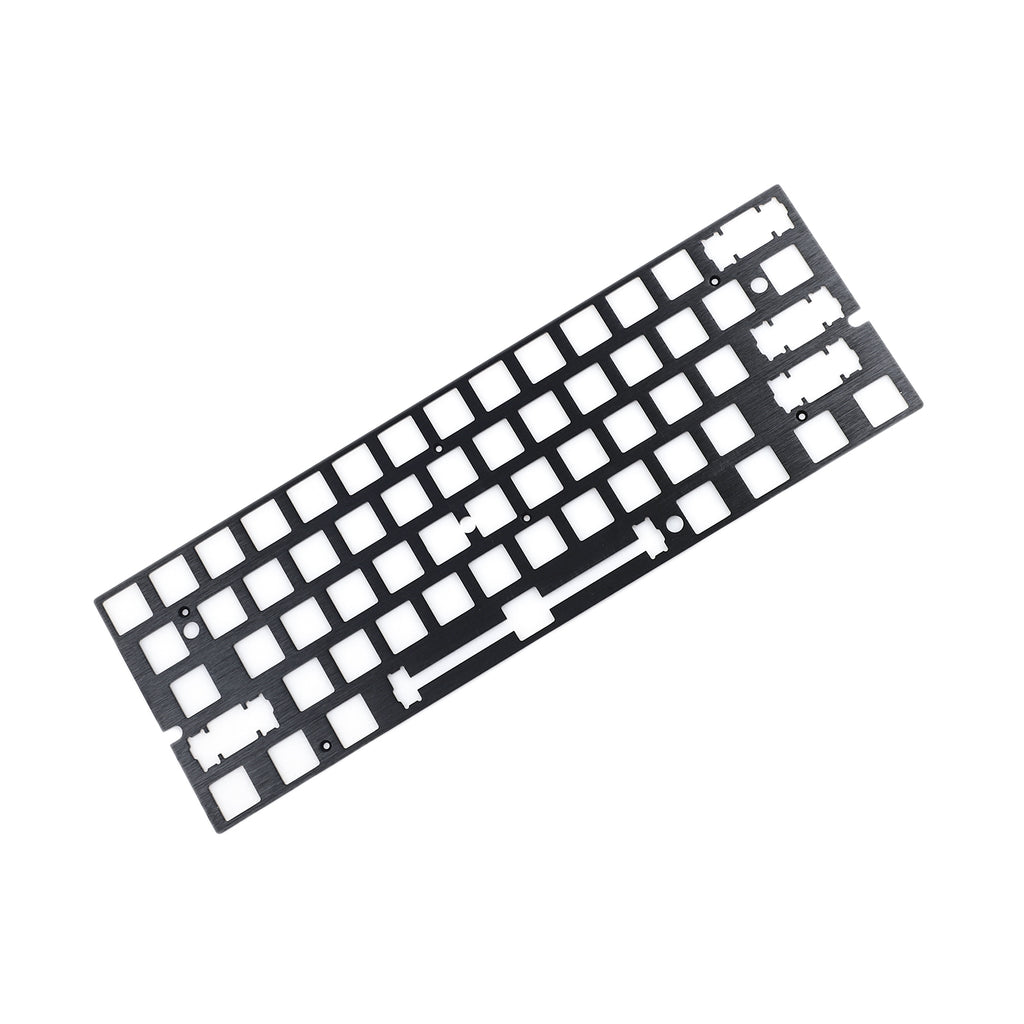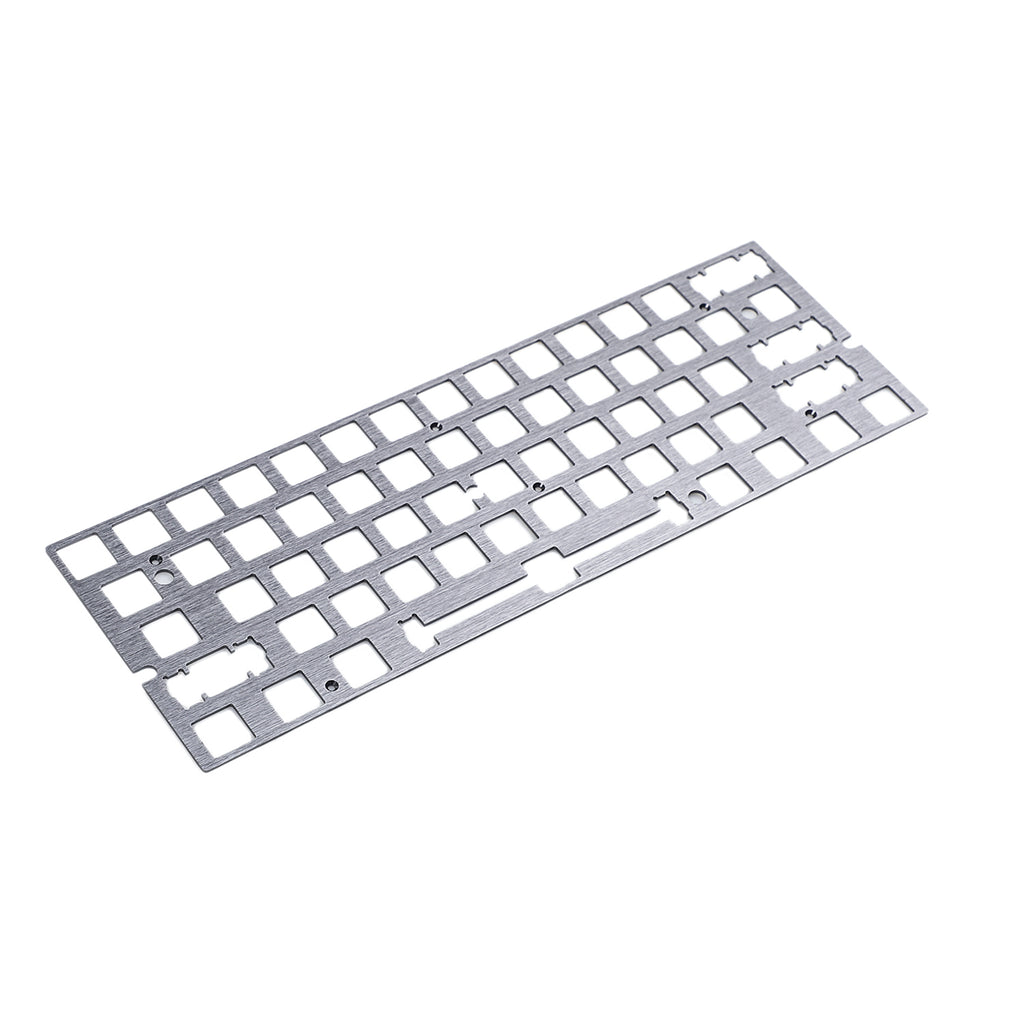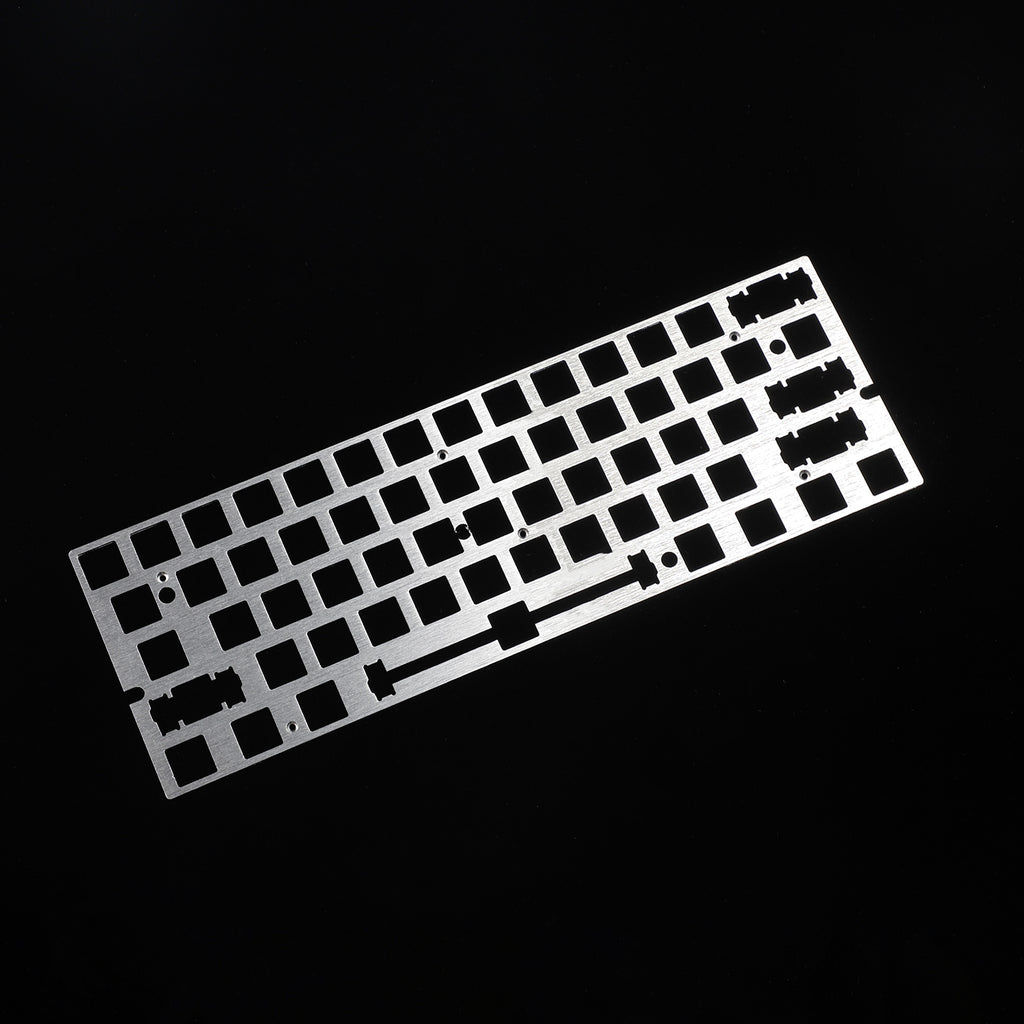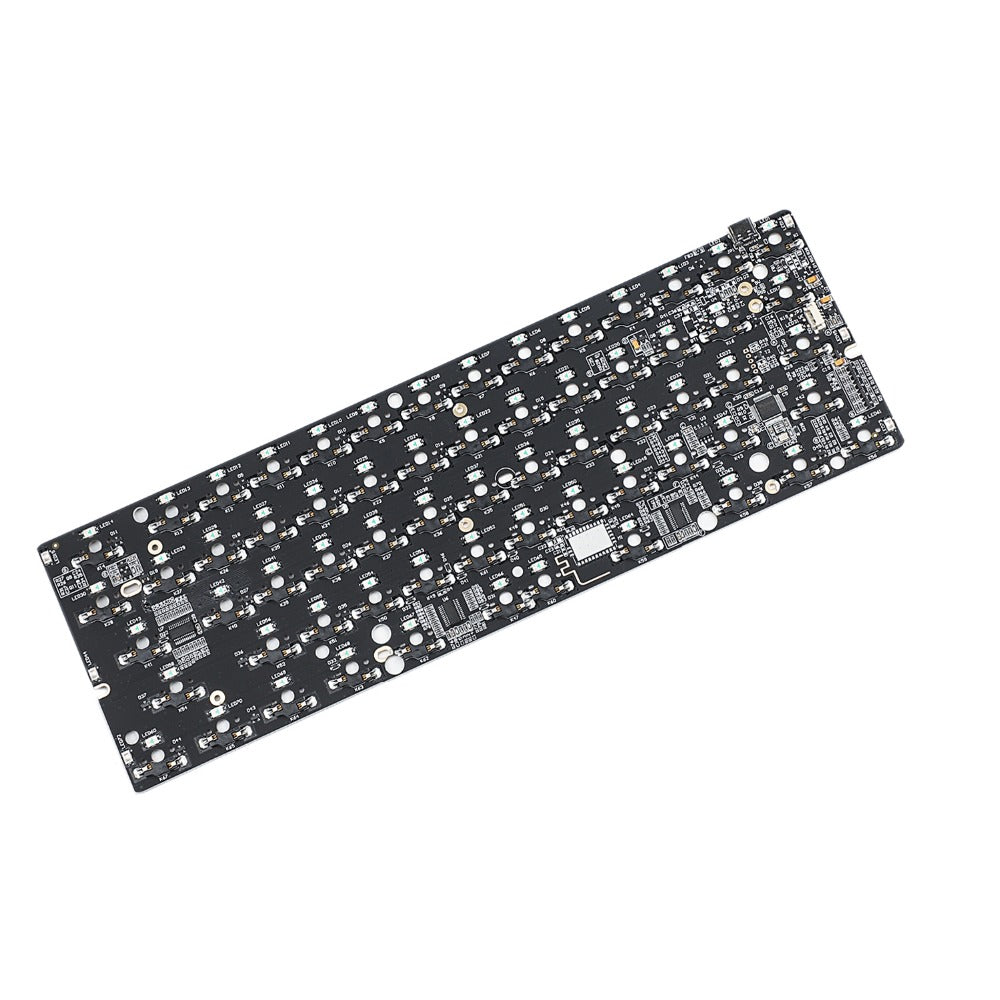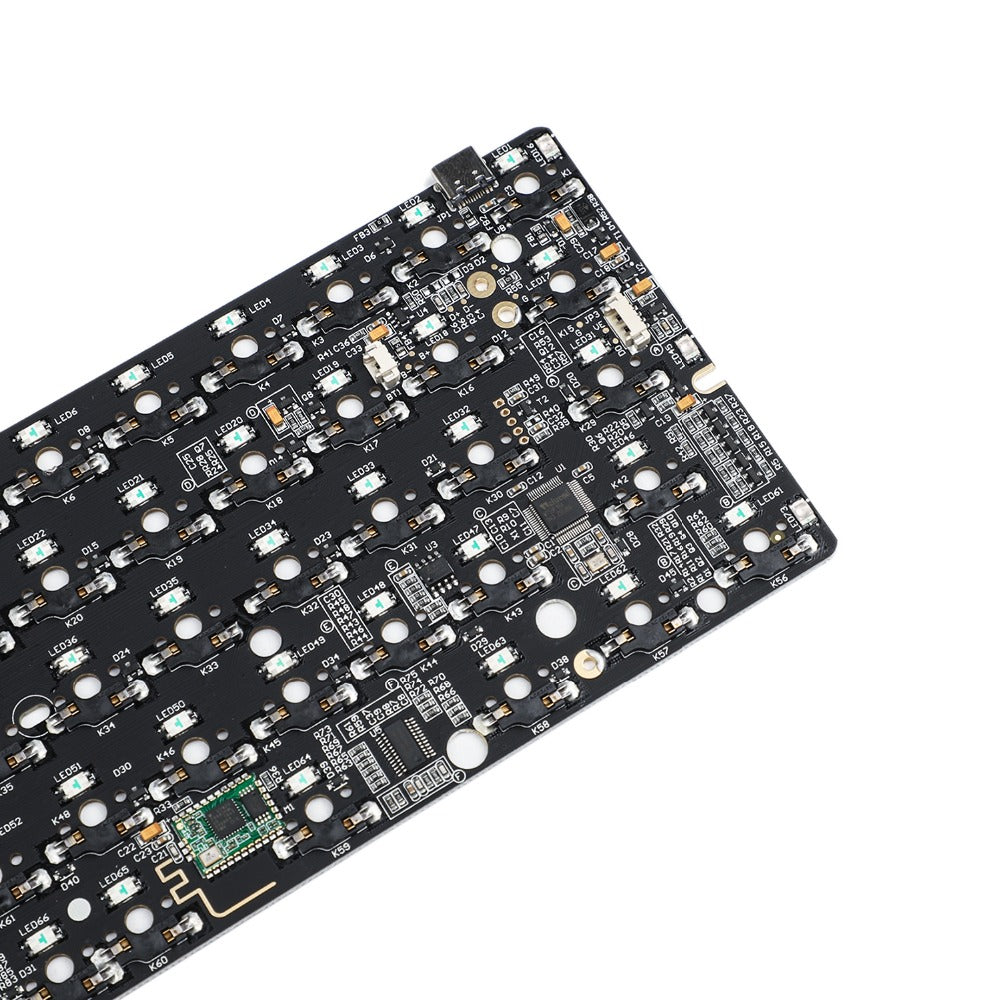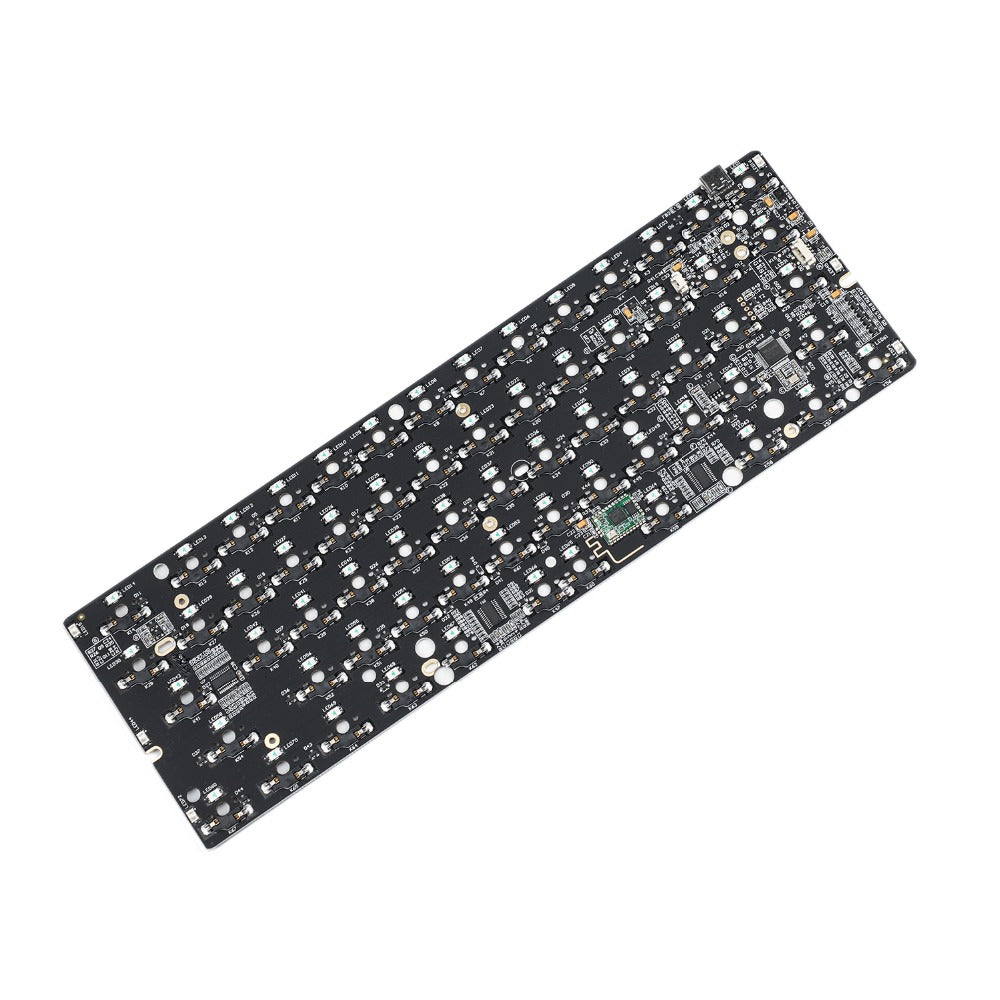 YMDKEY only support Paypal now,thanks for understanding.