---
Package Included
1xSK61 Keyboard + Puller + Cable + Some extra caps
Details
SK61 is hotswap keyboard,however it can only swap Gateron optical switches.Cherry MX switches can't interchange.
There is switch RGB leds under per switches.The keycap is dye-sublimation and the legend can't shine through.You can replace with 61 MX switches keycaps in future.
Even the legend can't shine through,the led can see some from the keycap bottom as well which is good in the night.
The customized optical switch lifetime is twice the classic mechanical switches, reaching more than 100 million times. It is more convenient for users to hot plug and replace shafts with different handfeel.
16 million color RGB backlight, support driver customization.
This Keyboard support NKRO and Macro functions.If you want to program it,just use this driver is ok in google link:
drive.google.com/open?id=1NQxMtKlI5PnjdT355soHQ4GN_JoaRMLT
About Switches
Optical Blue --Tactile clicky feeling,acuation weight is around 55±15gf,actuation distance is around 2.3mm
Optical Black--Linear switches,actuation weight is around 60±15gf
Optical Red--Linear switches,actuation weight is around 45±15gf
Optical Brown--Tactile unclicky feeling,acuation weight is around 55±15gf
White l Gray-wh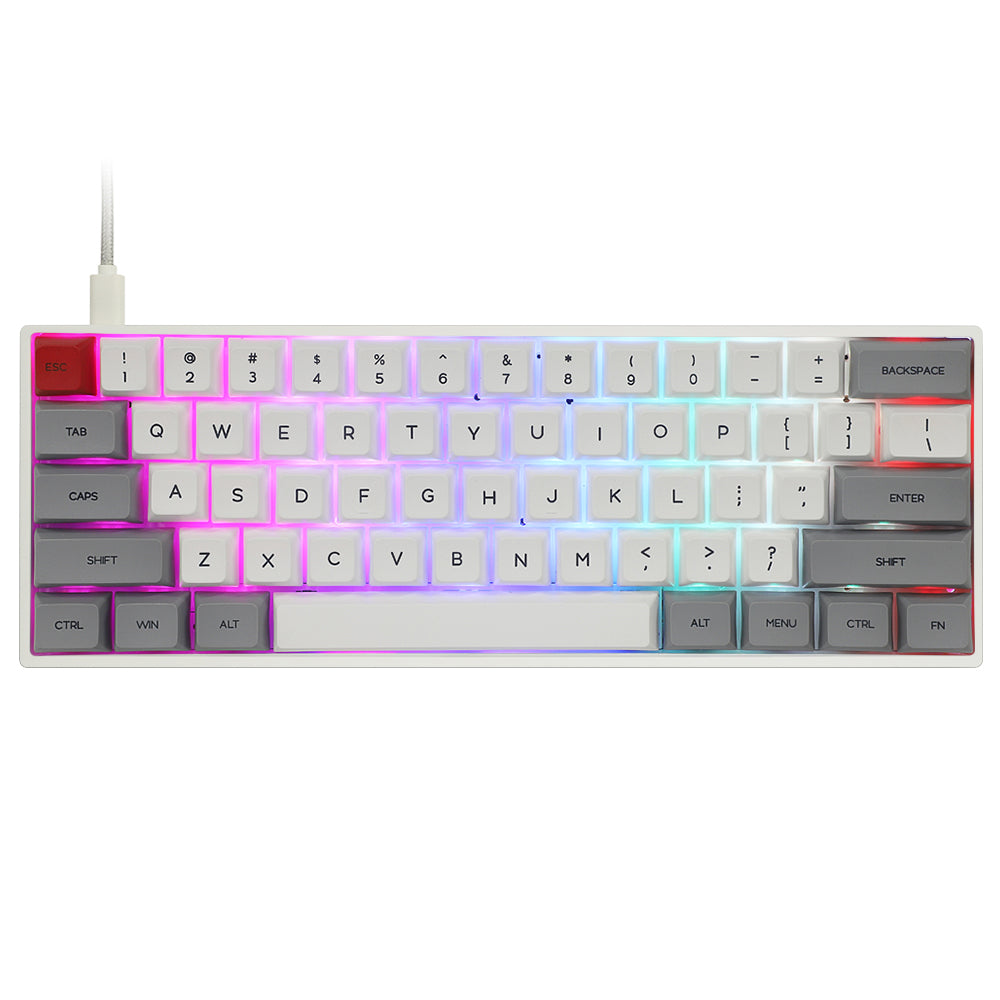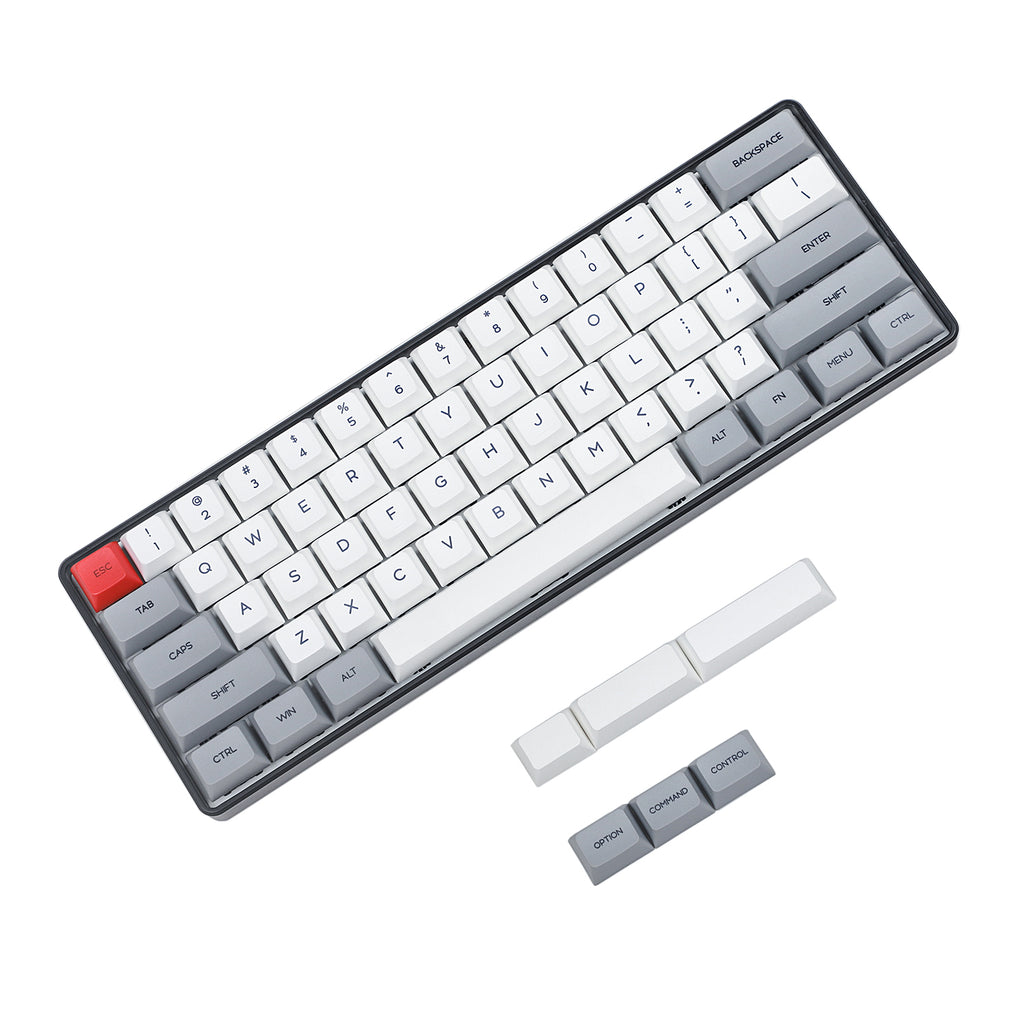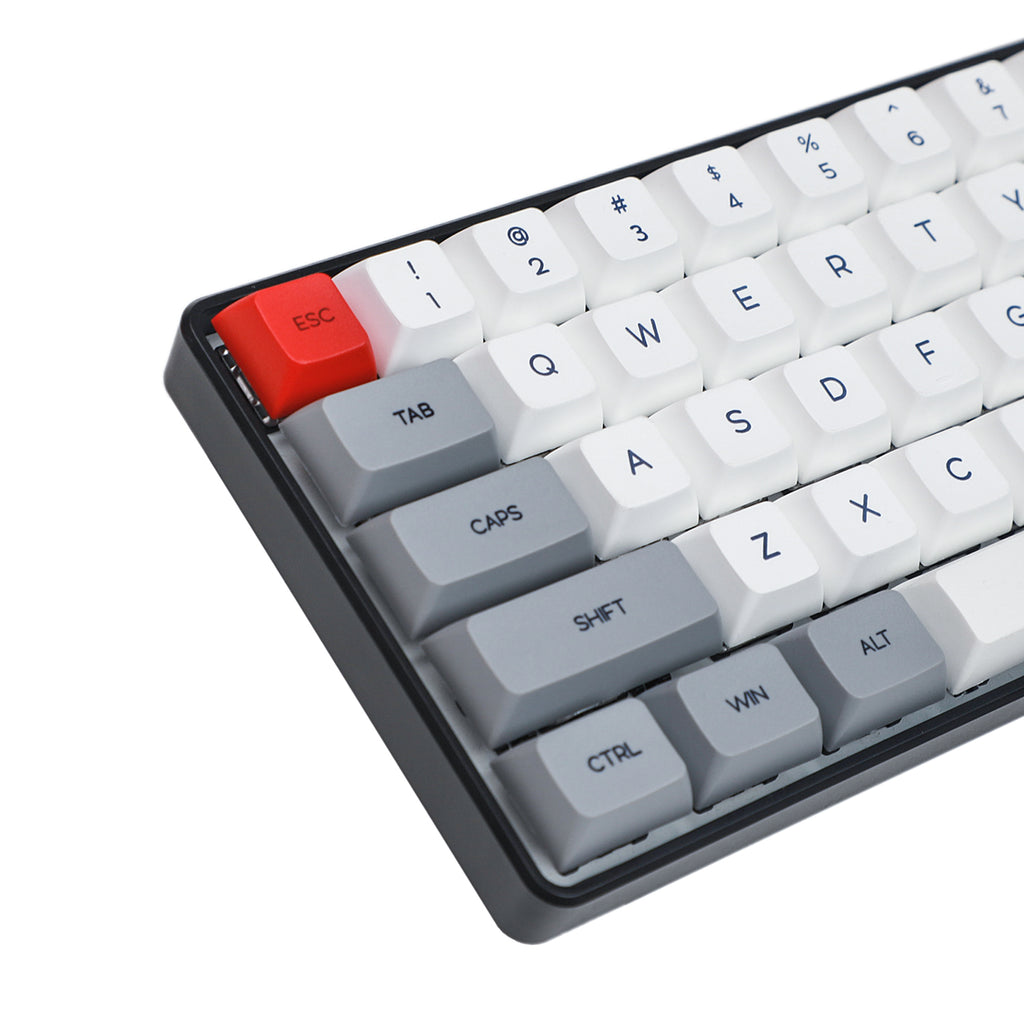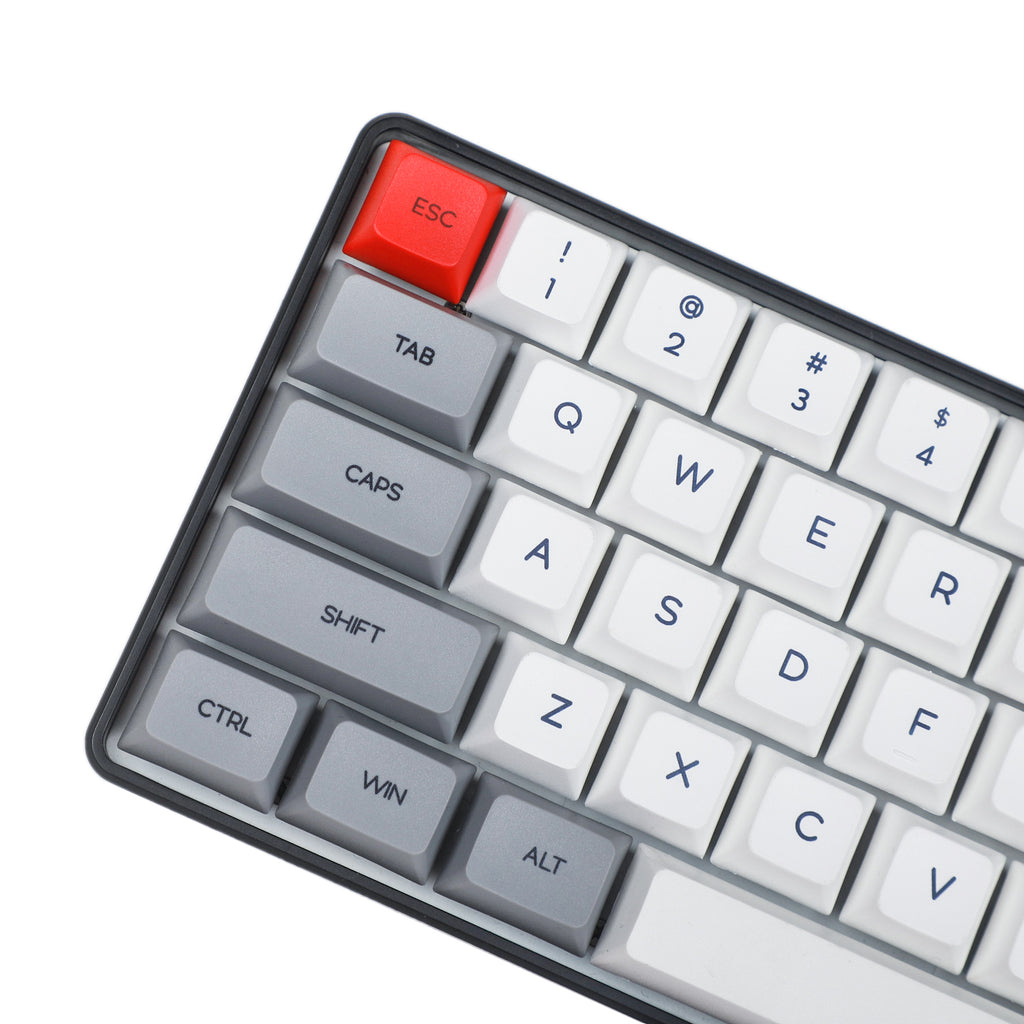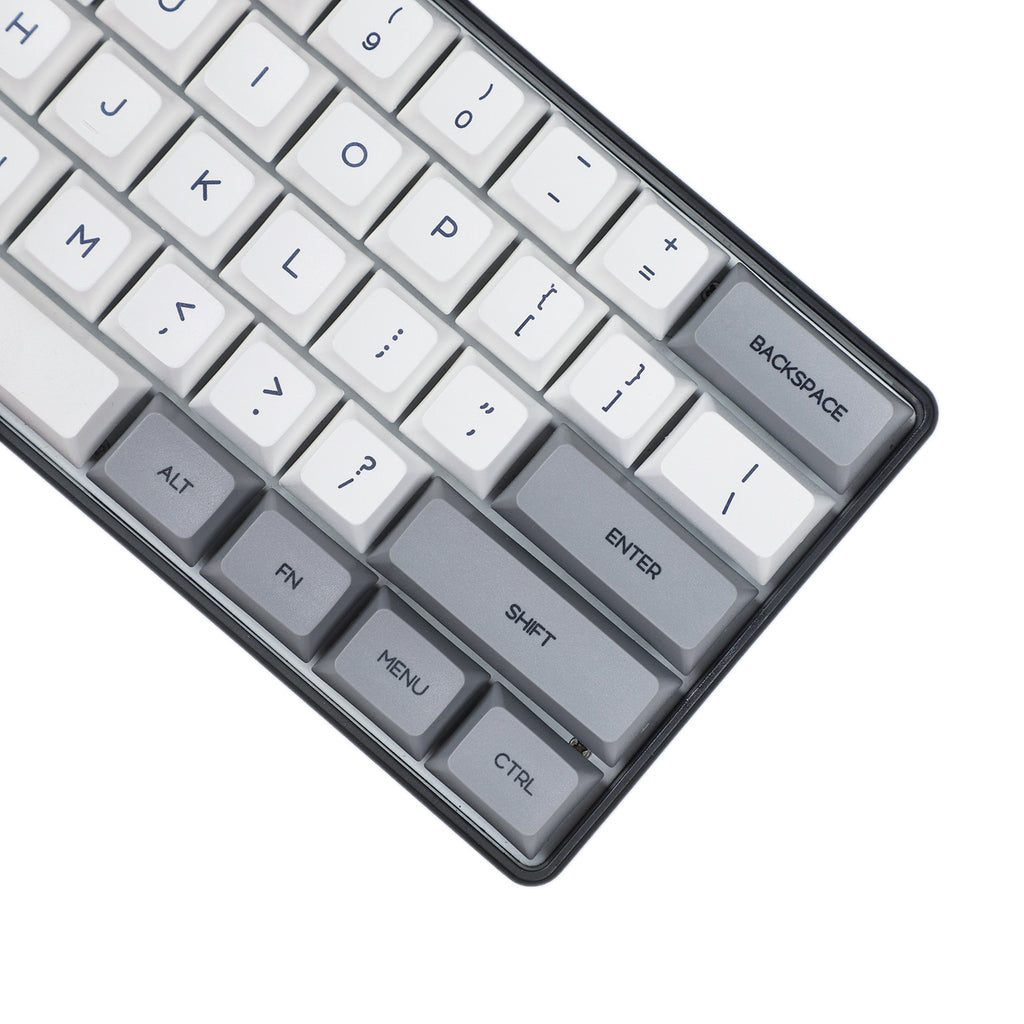 Black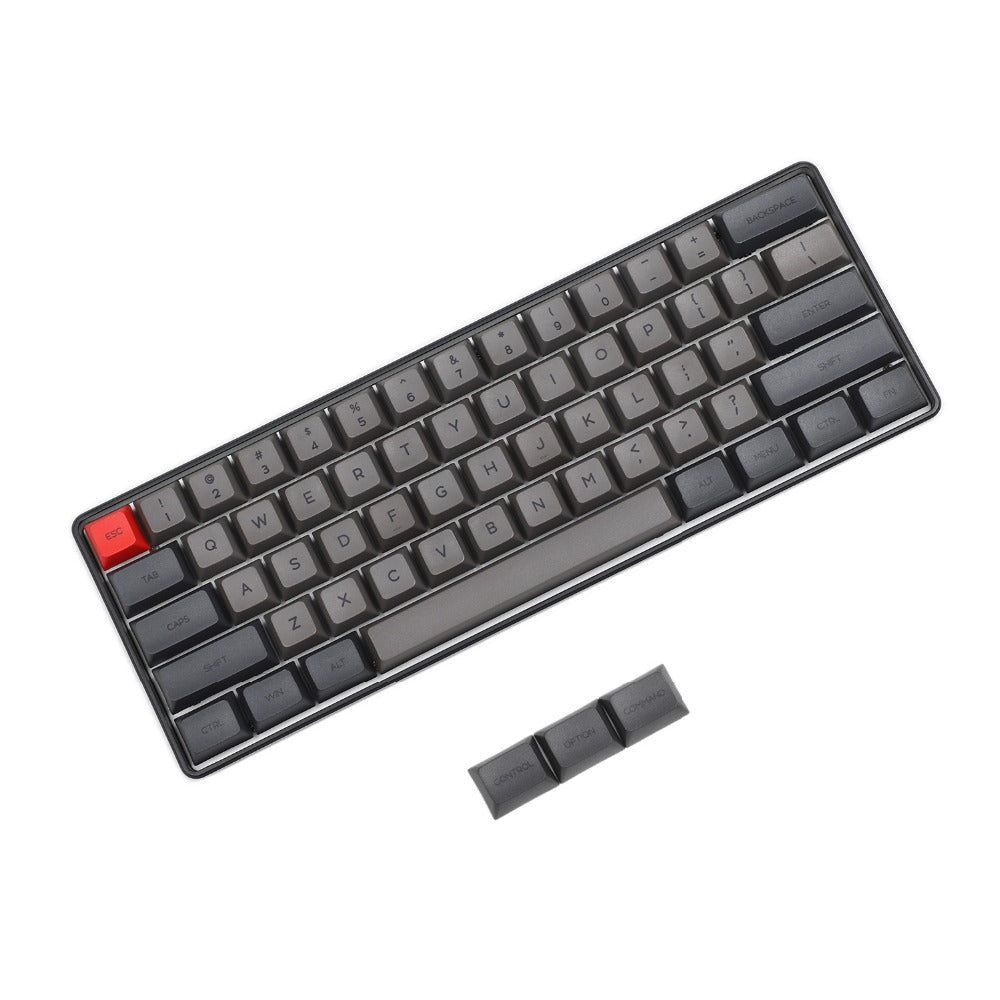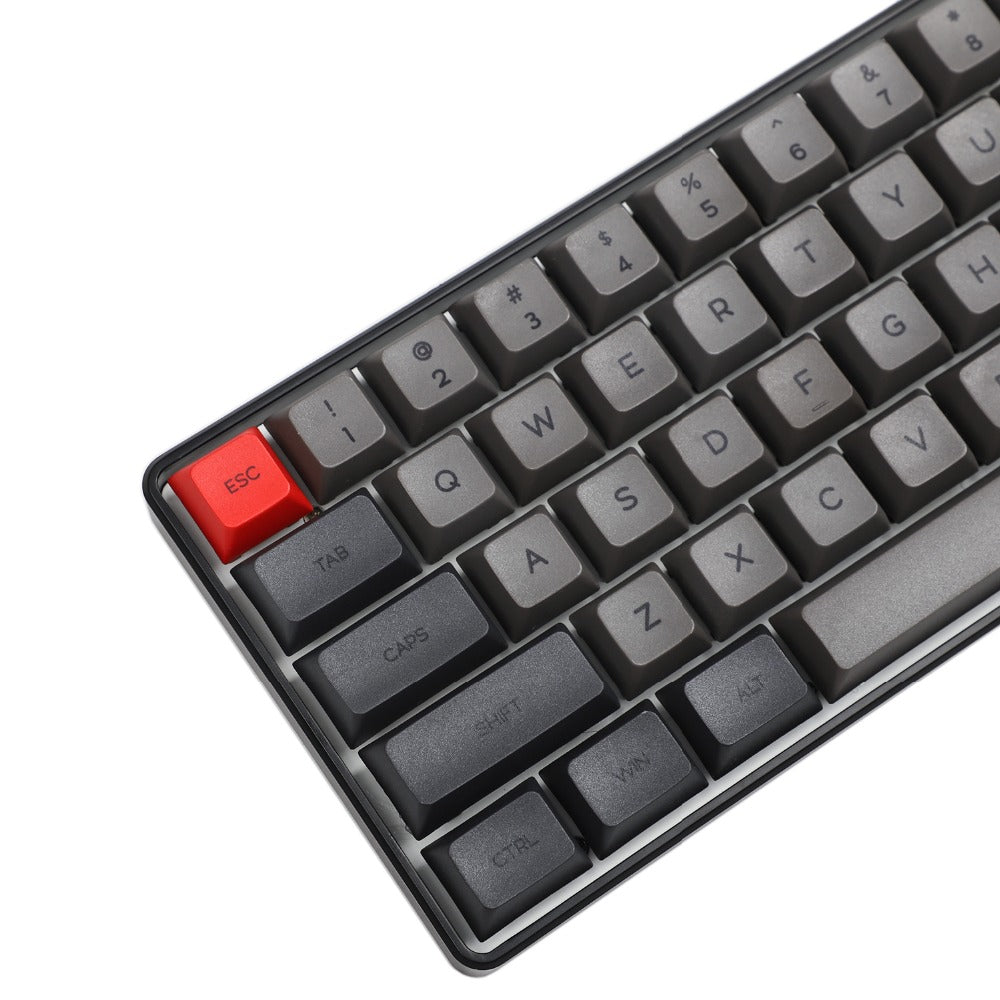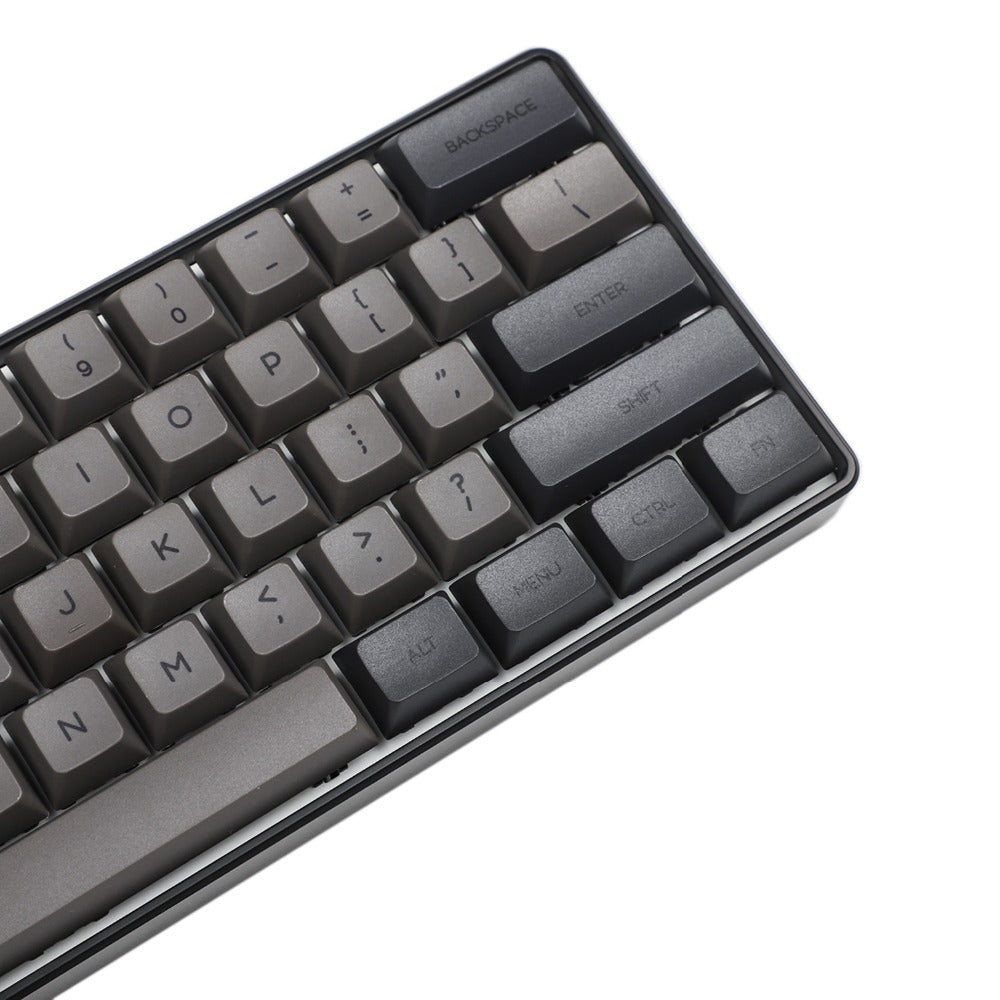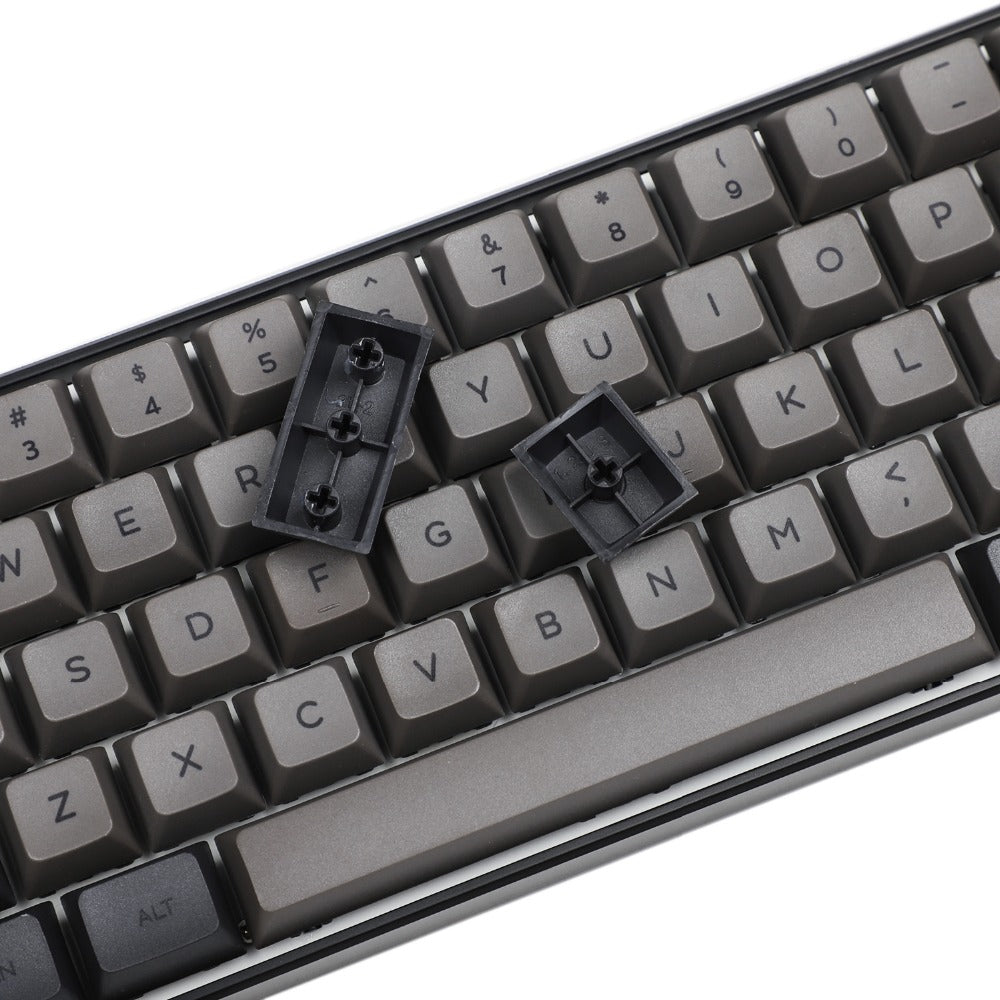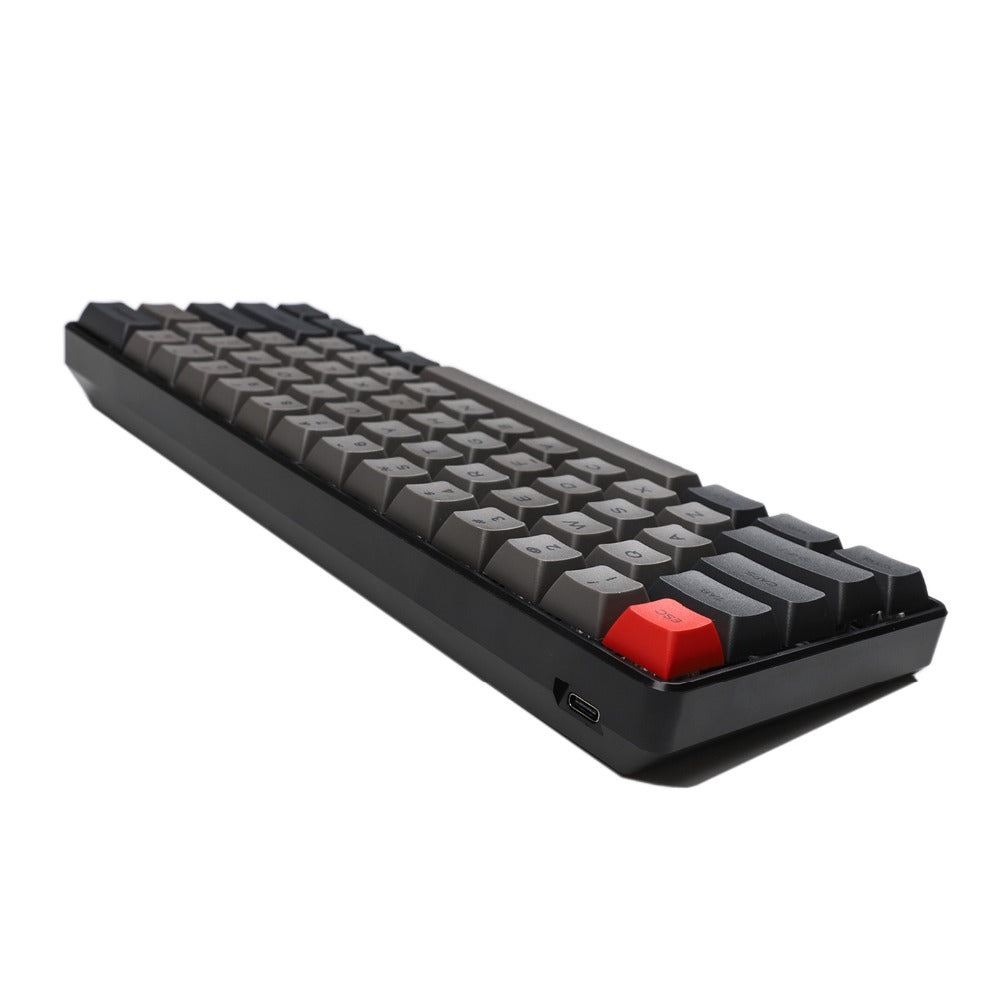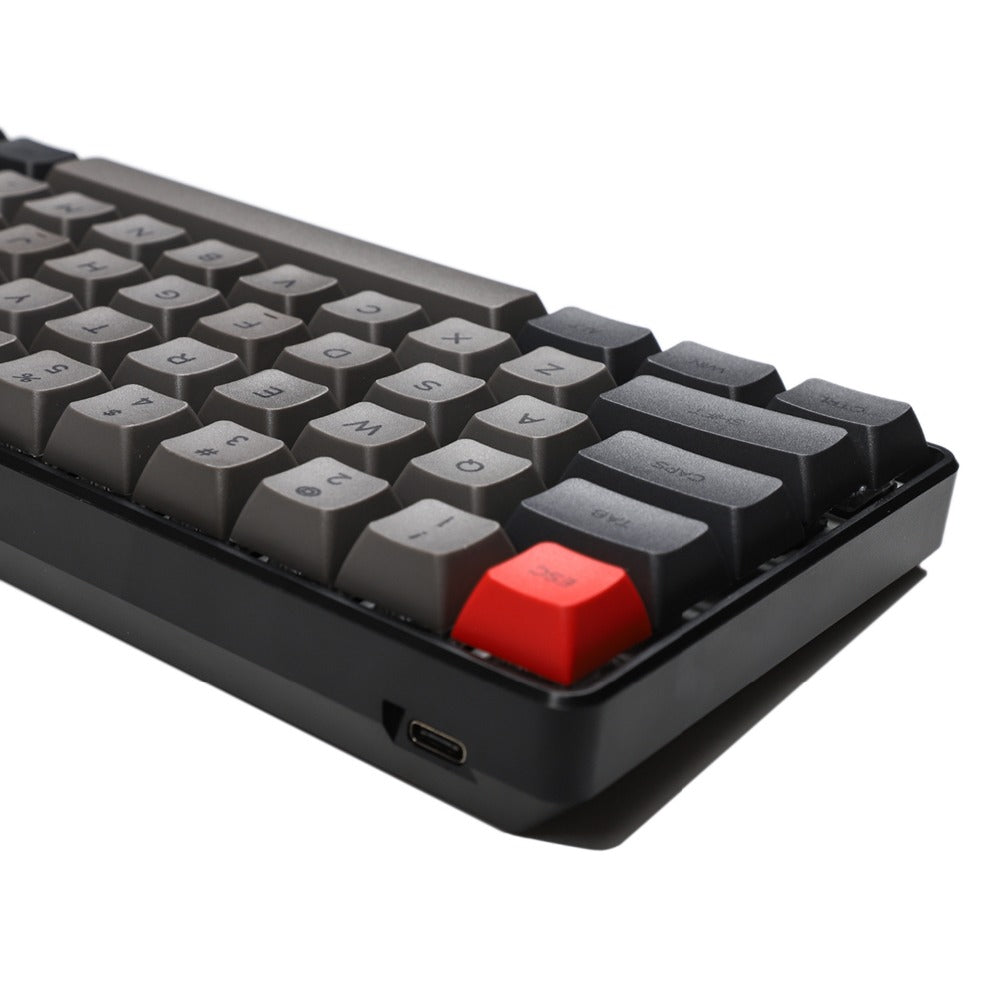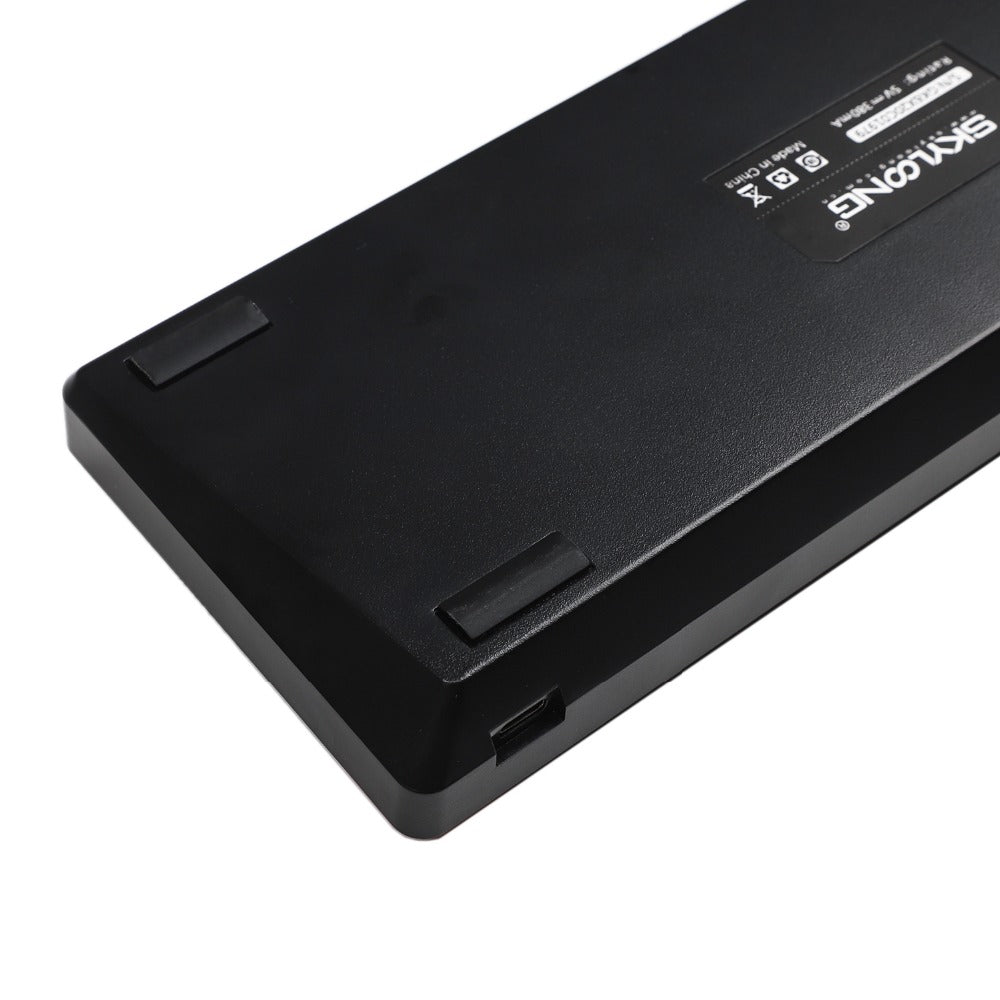 White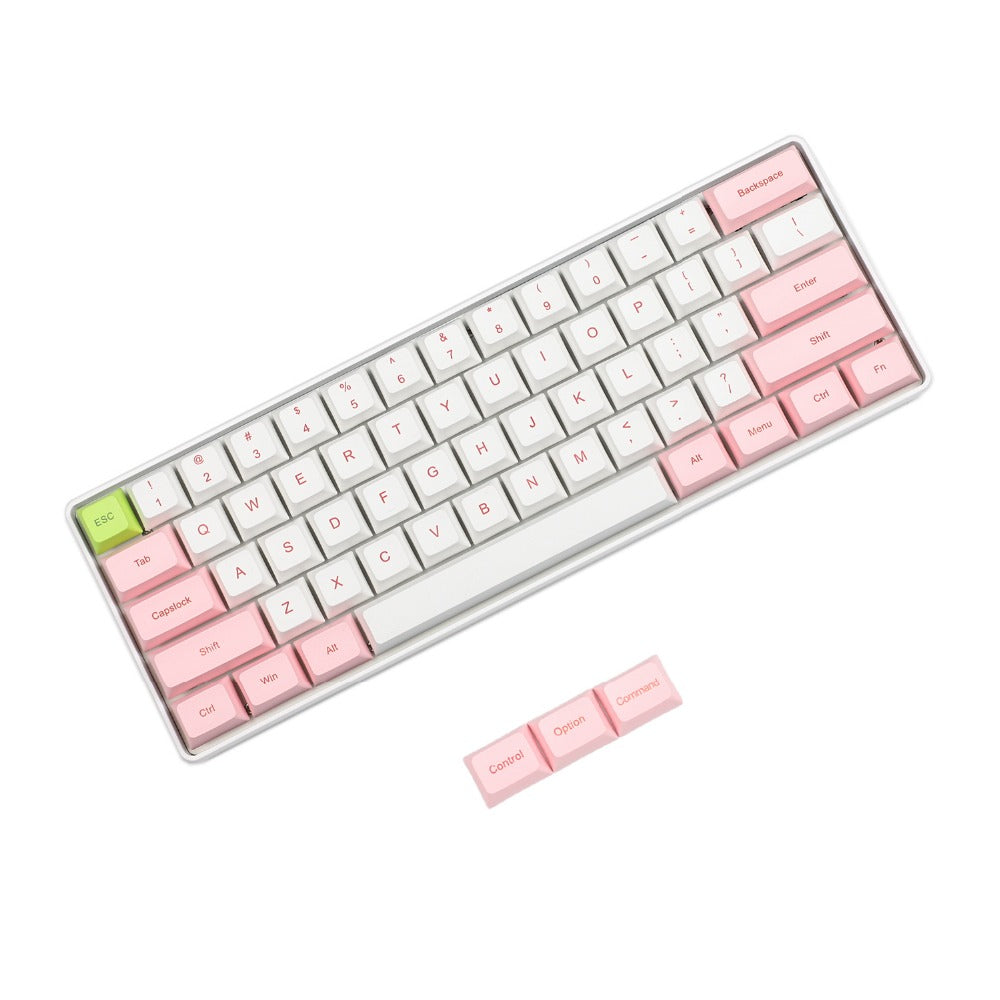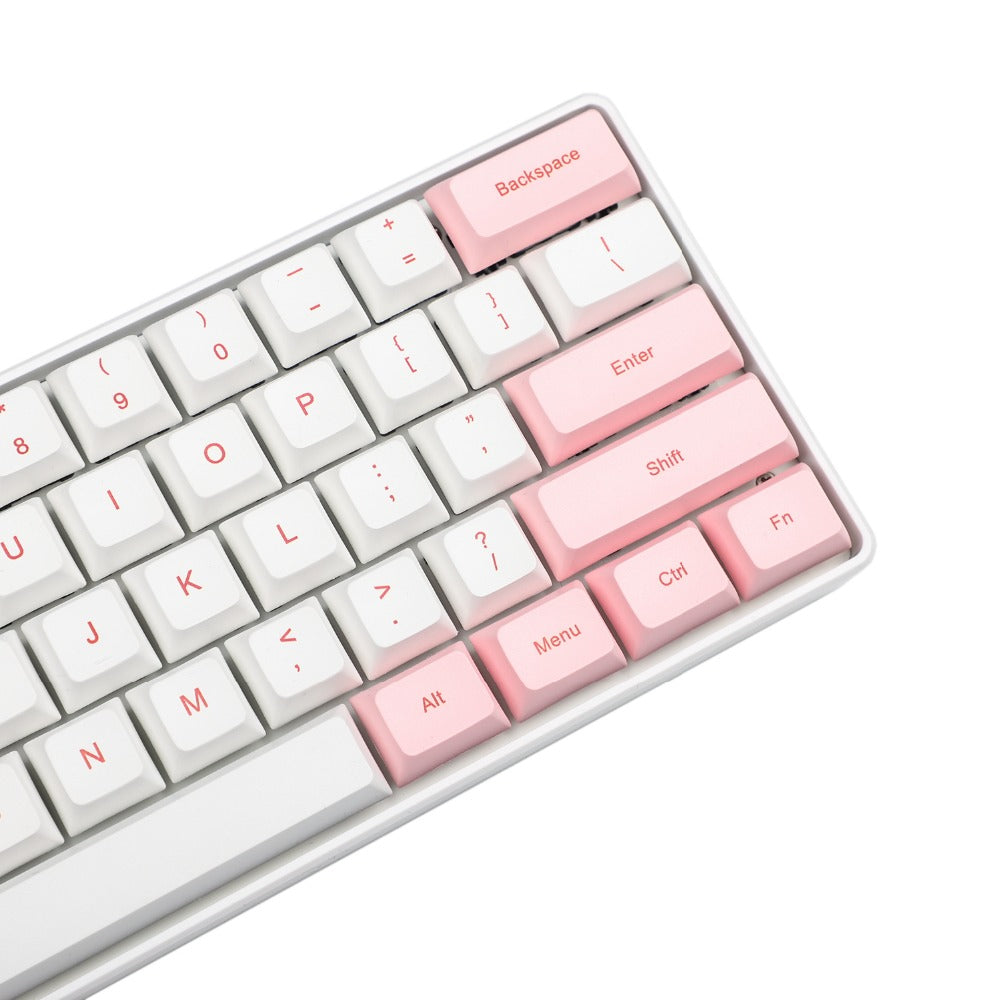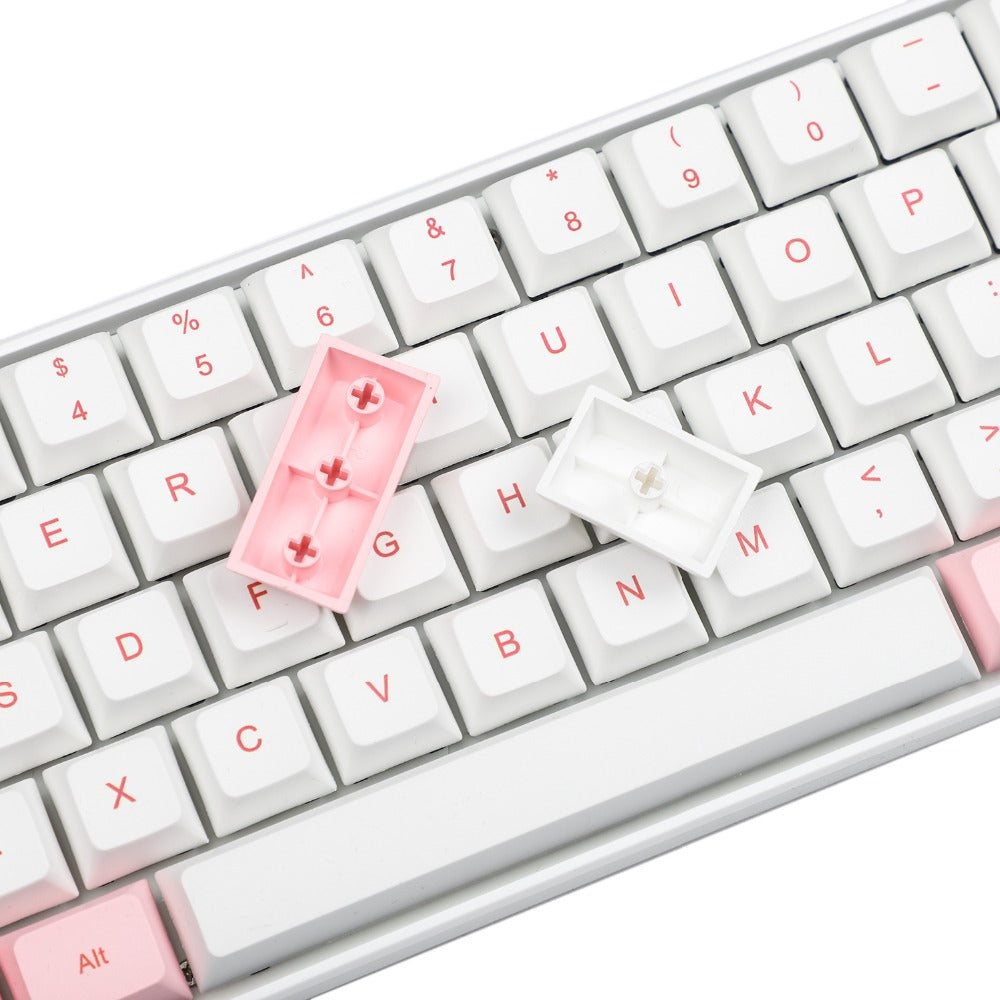 Optical switches