---
Package Included Keycaps
Basic 125 Set + ISO Additional Keys
Compatiability
Main 96 layout whose bottom is 1.25 1.25 1.25 6.25 1.5 1.5 1 1 or 1.25 1.25 1.25 6.25 1 1 1 1 1 or 1.25 1.25 1.25 6.25 1.25 1.25 1.25,such as Melody 96 Kira 96 RS96

Standard 104 87 61 ANSI ISO layout,such as Filco Ducky Poker which is most common

Main 84 layout, such as KBD75 YMD75 Keycool 84 XD84
If you want only need additional ISO kit,can just go to old page to order it is ok.
Details
This link is only the keycaps,no keyboard included.The keycap loading board is only to take photo,not included in the sold package.We will pack the keycaps in our own carton.
This keycap set is OEM profile,higher than Cherry profile.The legend is laser engraved.
The keycap is made of durable PBT material,the thickness is about 1.5mm.
Our store has opened keycap DIY services.If you have interests,don't hesitate to leave us message.
International ES layout is based on Latin American Spanish layout.
After Service
If some keys missing or broken on the way,just leave us message,we will send you missing or broken ones soon.Don't worry about it and don't leave feedback immediately.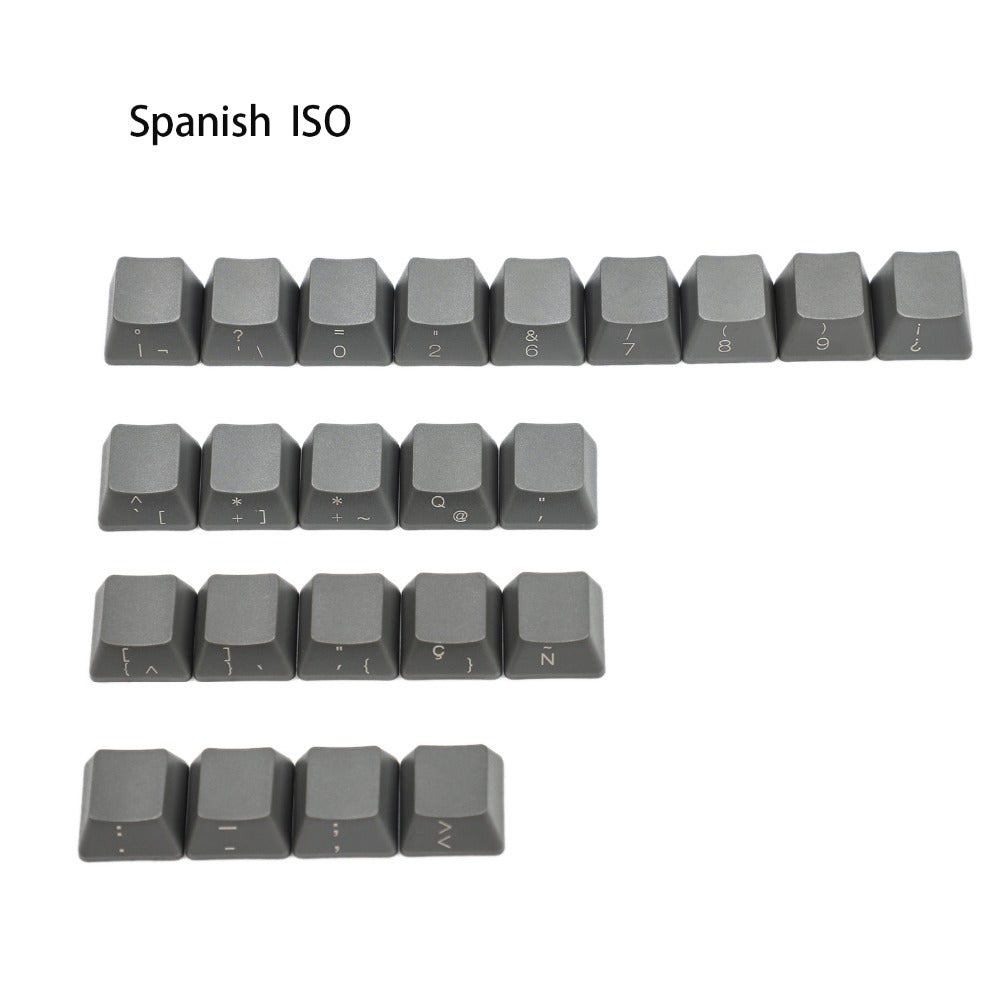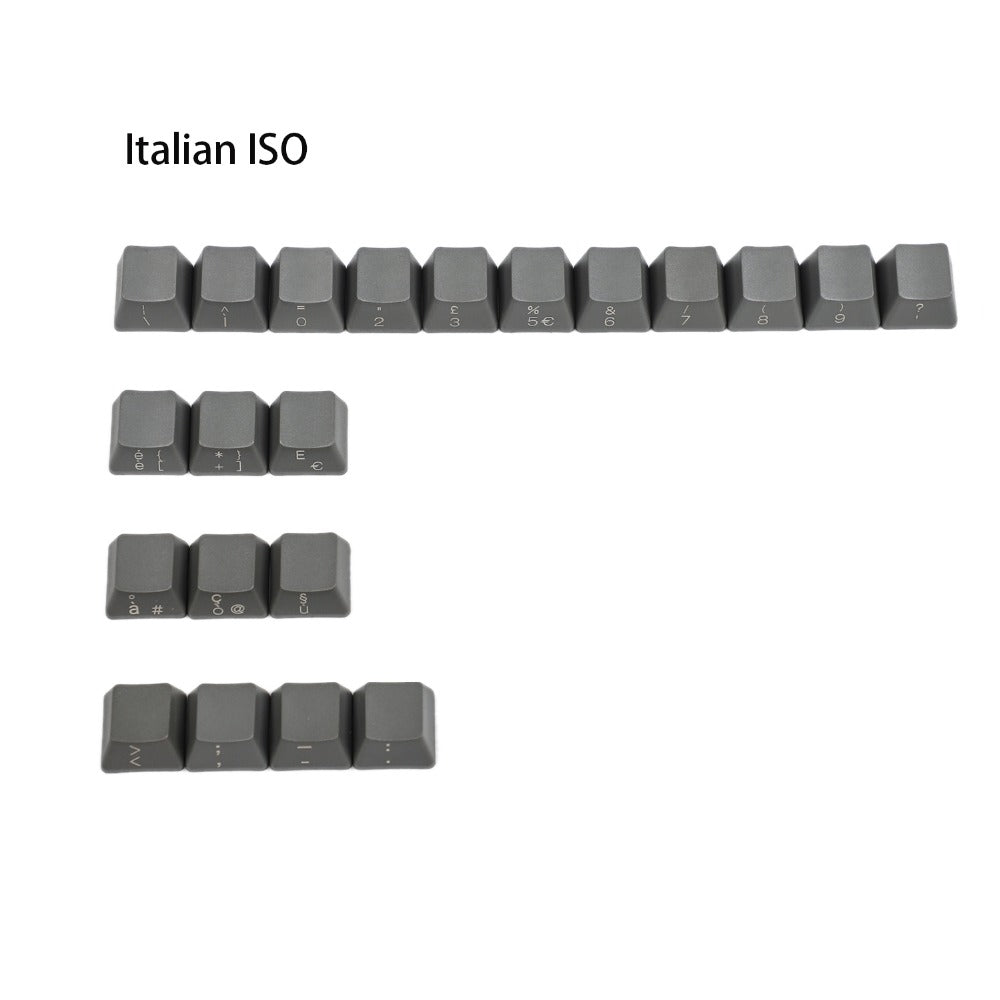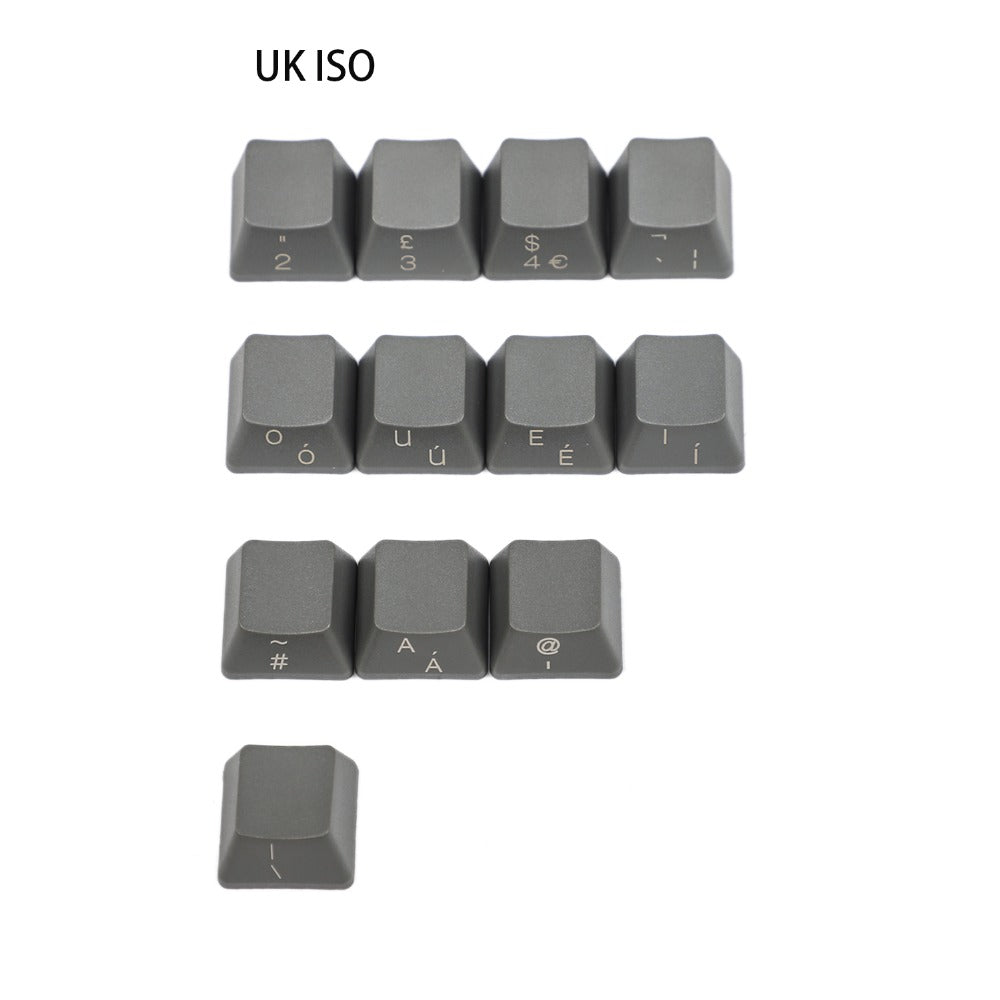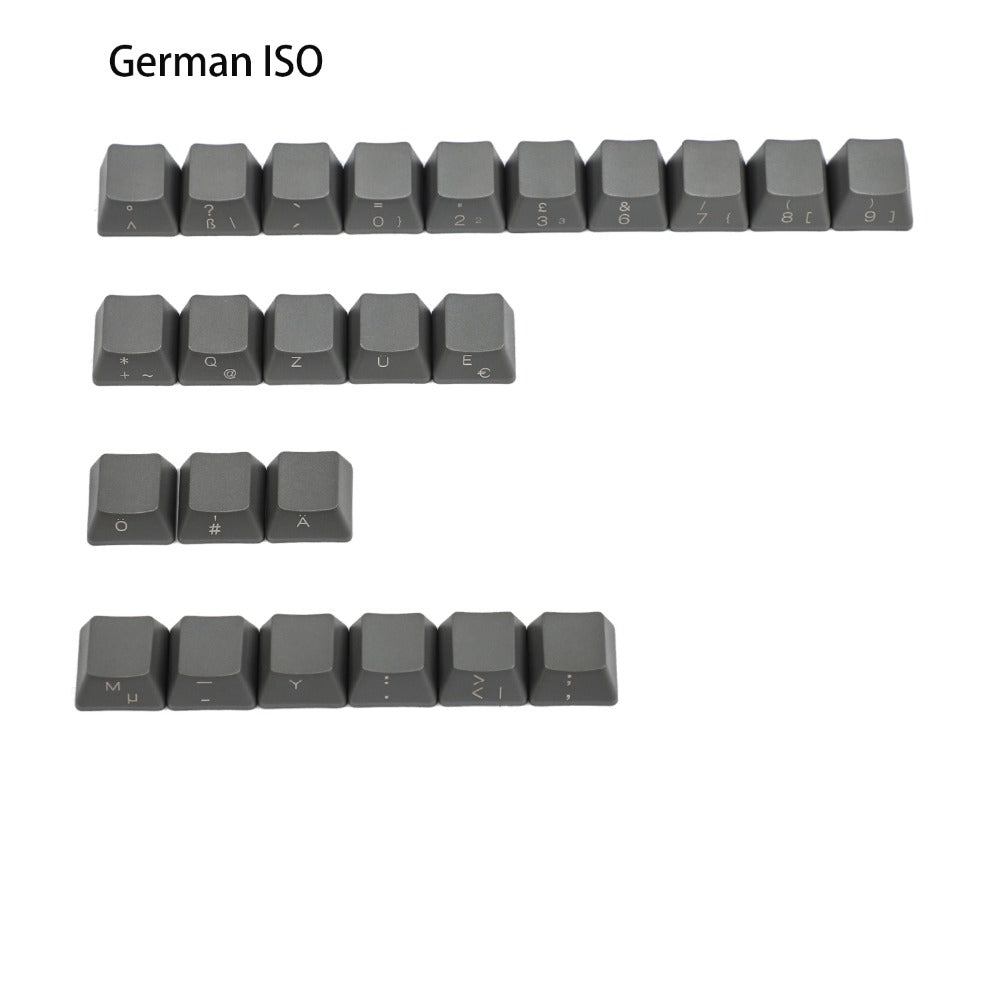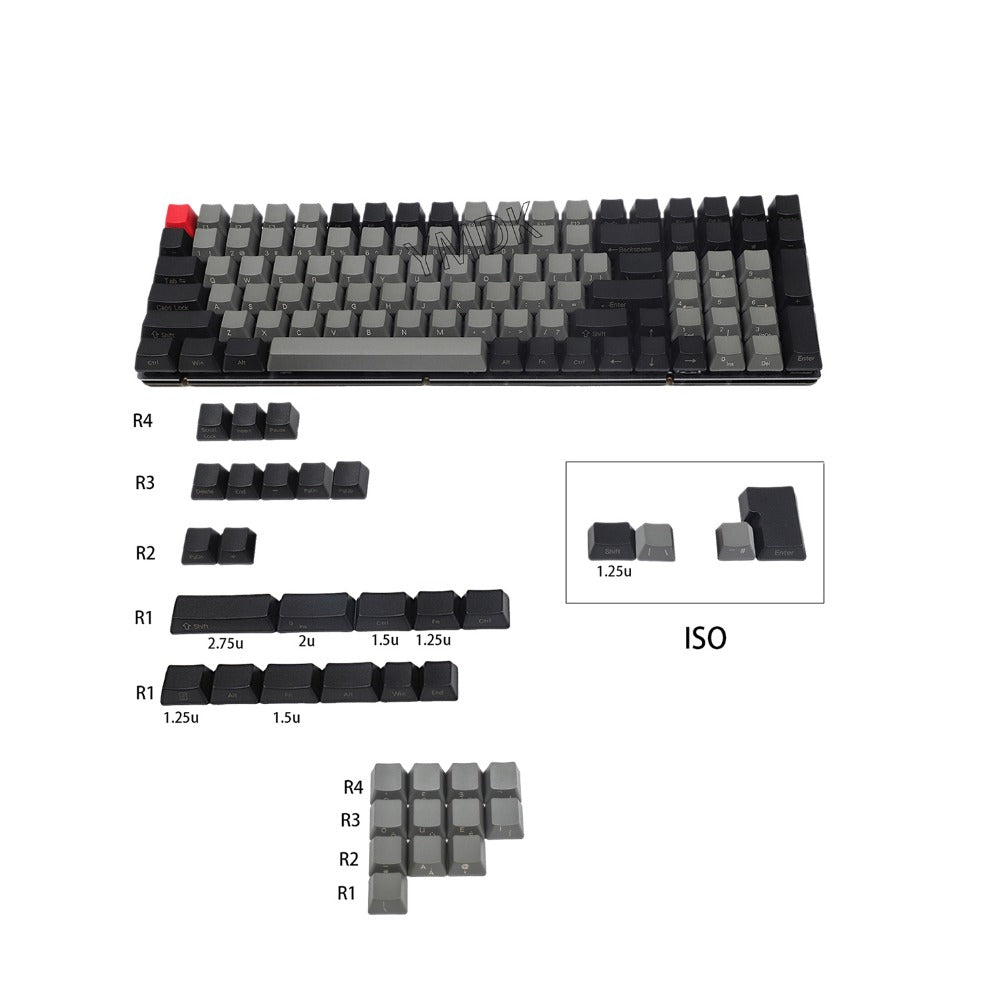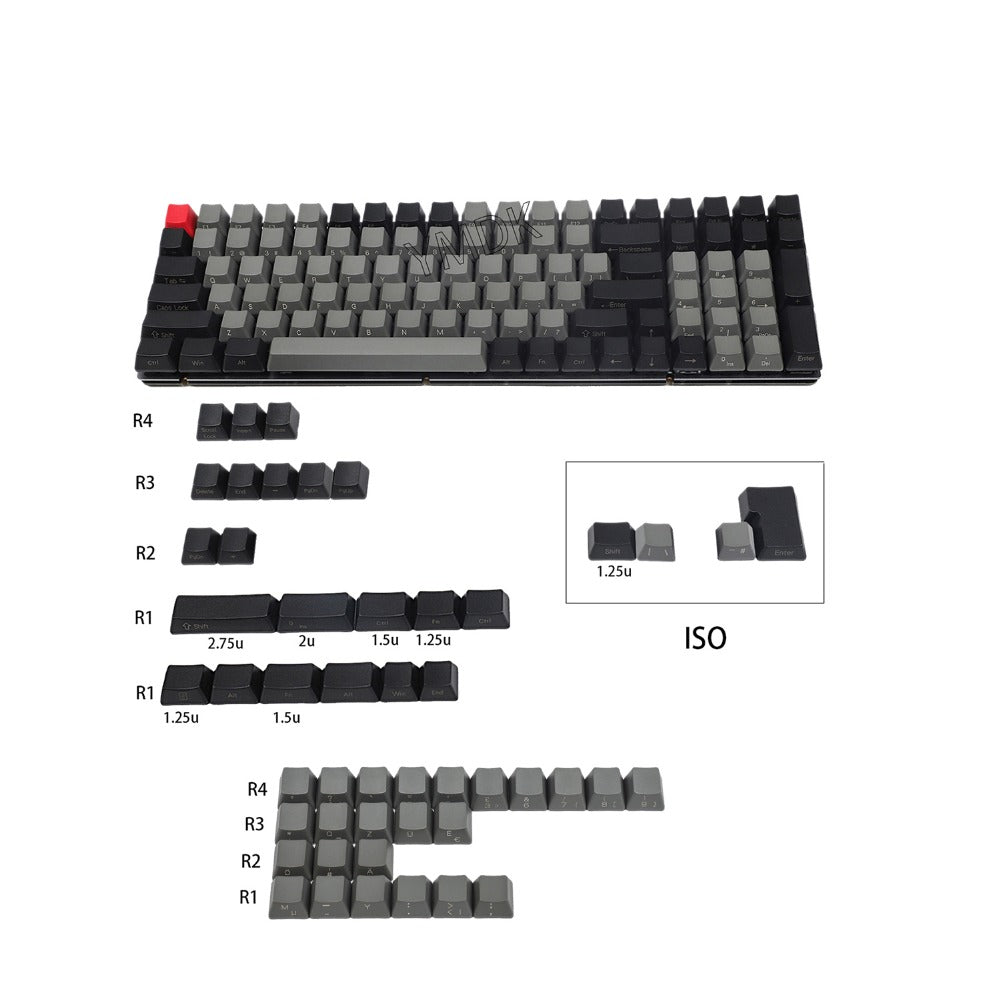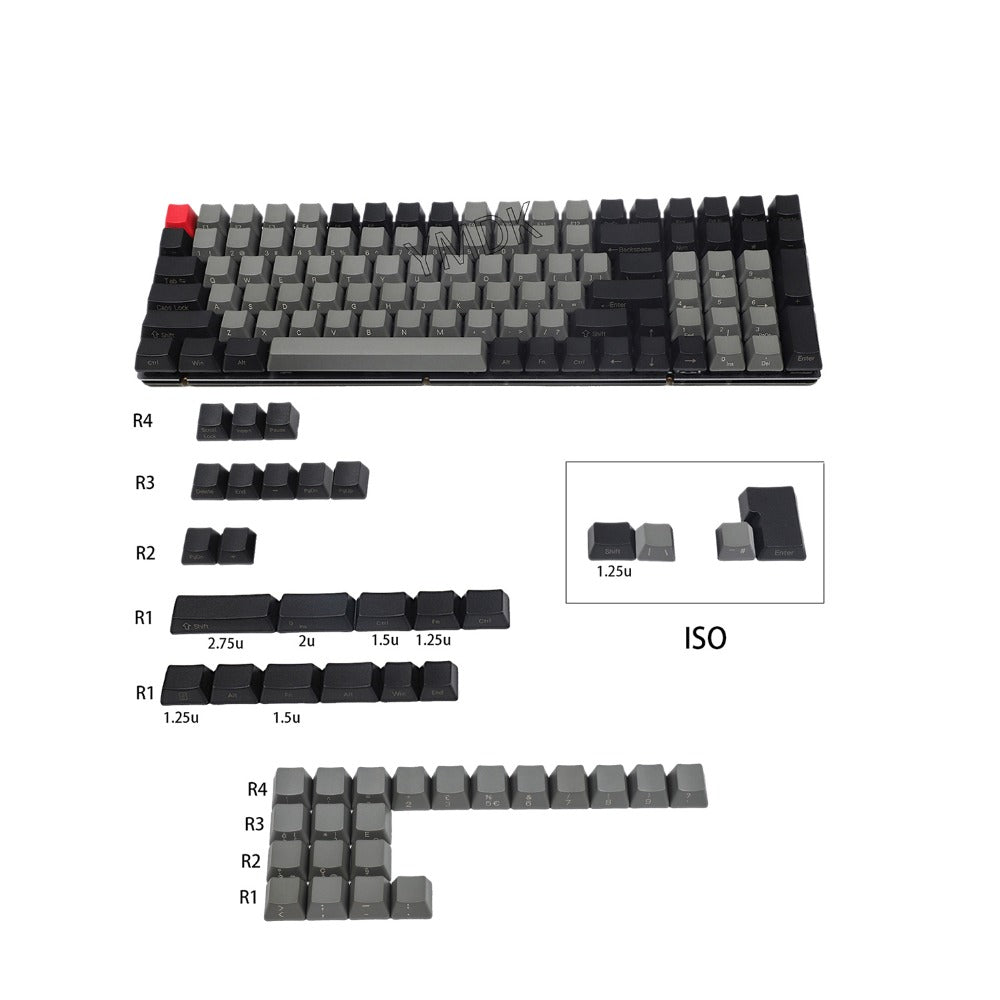 YMDKEY only support Paypal now,thanks for understanding.