---
Details
1.This link is only the shaft and switches for mechanical keyboard,no keyboard included.
2.It can support both normal RGB and SMD leds.
3.This switches is very silent compared to Cherry red pink.
4.Data
Total travel::4.0±0.4mm
Pre-travel::2.0±0.6mm
Operating force::62±15gf
Duration::50 million key strokes
Switch type::linear
Colorway:Lower Case(cream Green)\Upper case(Cream Pink)\Stem(Cream Yellow)
Stem:Self-lubricating
Pantone:Cream Green(0921C),Cream Pink(0331C),Cream Yellow(0131C)
Spring:Silver Color
5.Leds note

Image Display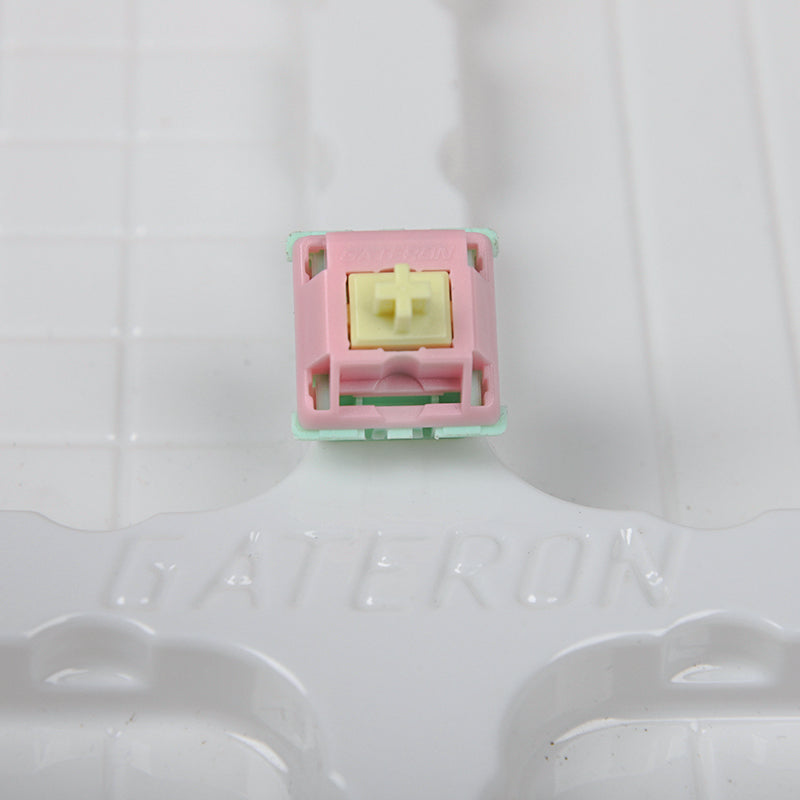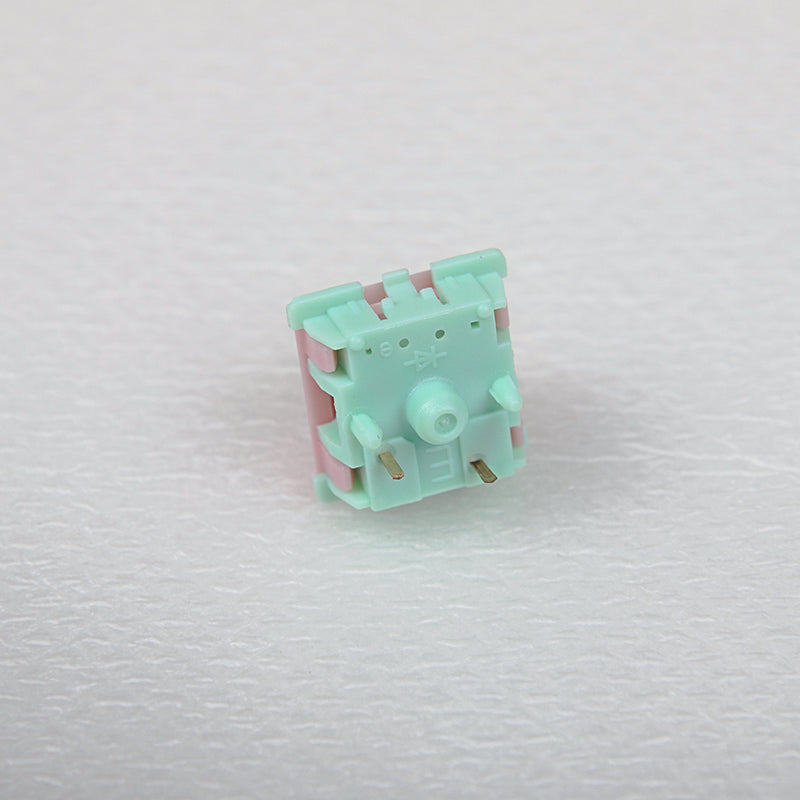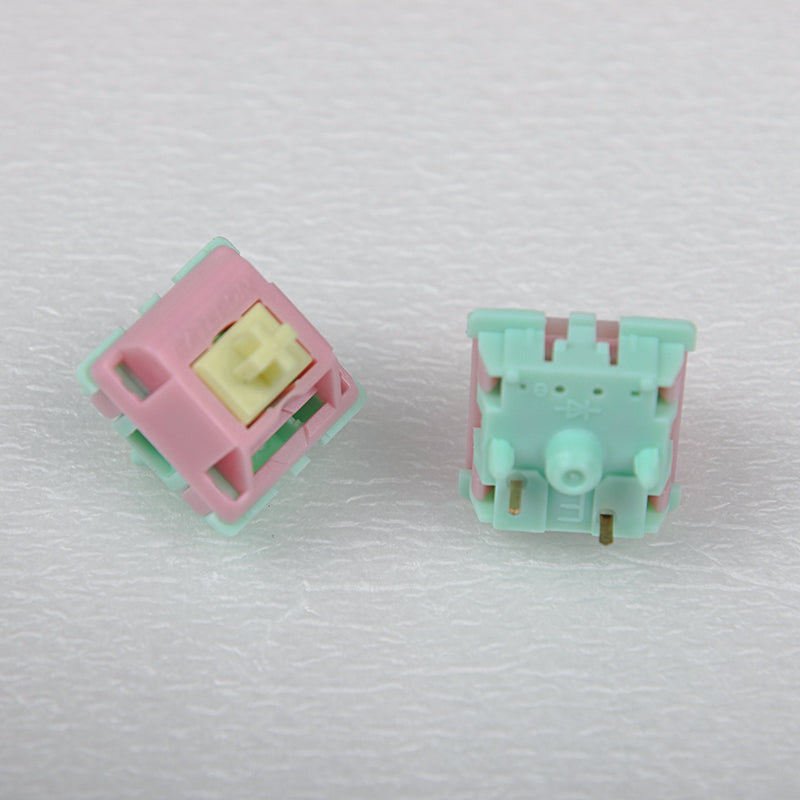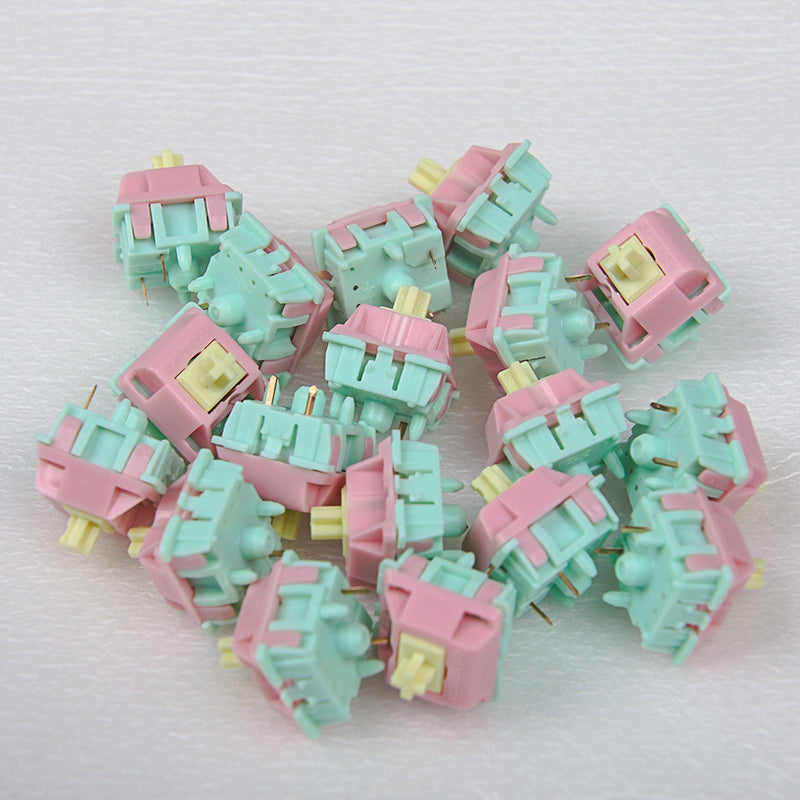 YMDKEY only support Paypal now,thanks for understanding.