---
Package Included
109 /121 keys Edition                       109/121 Keys Standard ANSI Keyset + 1 Wire Puller
149 /151 /165 Keys Edition               149 /151 /165 Keys ANSI ISO Full Keyset  + 1 Wire Puller
Details
This keycaps are made of PBT.XDA profile is little higher than DSA,little lower than SA.It's plain keycaps.
There is raised line on F J which is different from old XDA caps.
For space bar,7u/ 6.5u/ 6.25u/ 6u/ 5.5u/ 4.5u/ 3u space is Convex,1.75u/ 2u/ 2.25u/ 2.75u is only Concave
The thickness is around 1.4mm.
Size description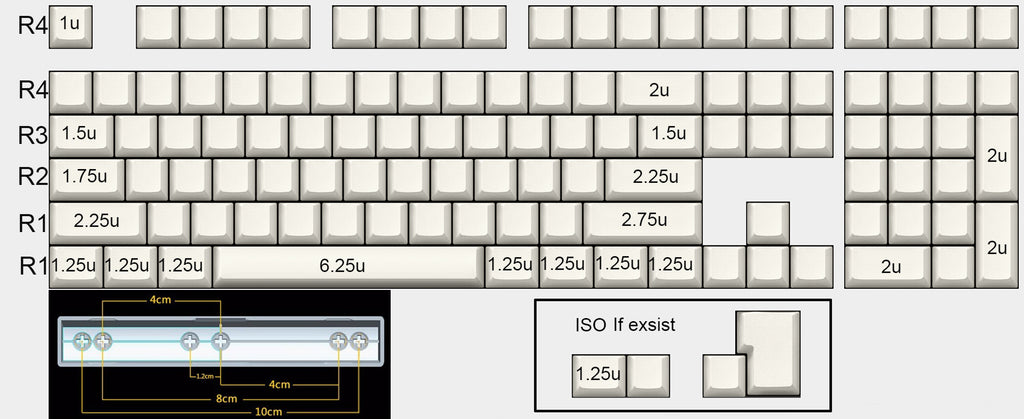 Height Profile
Compatiability
109 / 121 Key Edition 
Compatible with most Standard ANSI 108\104\87\61 MX mechanical keyboard whose space is 6.25u,around 11.7cm
149 / 151 keys Full Set (Only suitable for MX switches mechanical keyboard and some capacitive keyboard)
Filco: All series including Janpanese edition and USA edition
Cherry: All series compatible
Razer\Corsair: All series compatible
CM: All series compatible
Ganss: All series compatible
Ducky: All series compatible
Likeyboard\ TBKB\ Dareu\ Noppoo\ GH60\ 87 DIY\ 96 DIY\ Planck\ Atomic\ VEA\ Tada68: All series compatible
Steelseries: All series compatible (Except M800)
IKBC\ Varmilo\ Magicforce\ RK\ Keycool \XD64\ 104 DIY\ 1800 DIY\ Preonic\ Minivan\ Whitefox\ Rama\ Ergo\ Plum: All series ok
Logitech: G710 is compatibleLogitech: G710 is compatible (610 810 910 can't be compatible)
Aula: All series can't be compatible
165 keys Full Set (In addition to above layout,it also support split keyboard and keyboard which split spacebar)
Split 75% keyboard such as VEA 75%,YMDK Split 75
Split 64 keyboard such as SP64 in our store
DZ60 Split layout
After Service
If some keys missing or broken on the way,just leave us message,we will send you missing or broken ones soon.Don't worry about it and don't leave feedback immediately.
Image Disaply
Space gray 128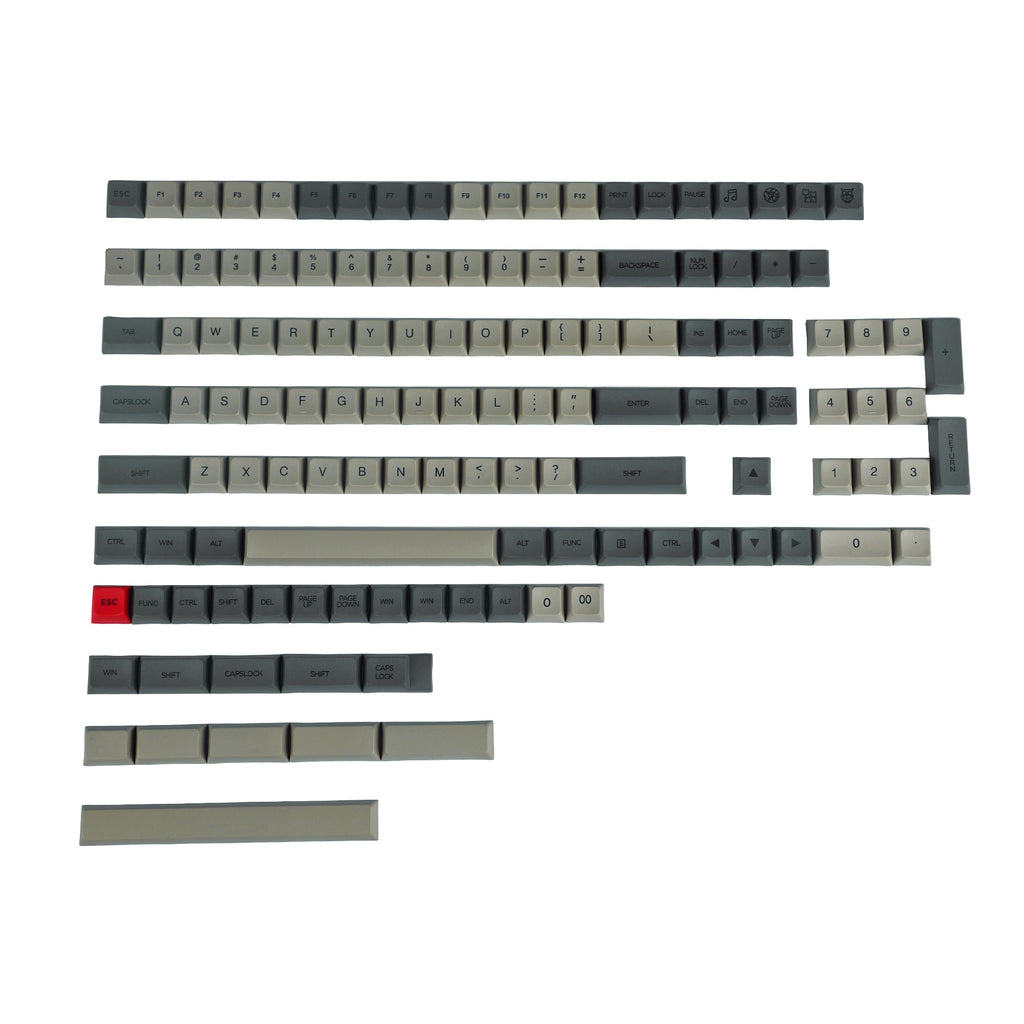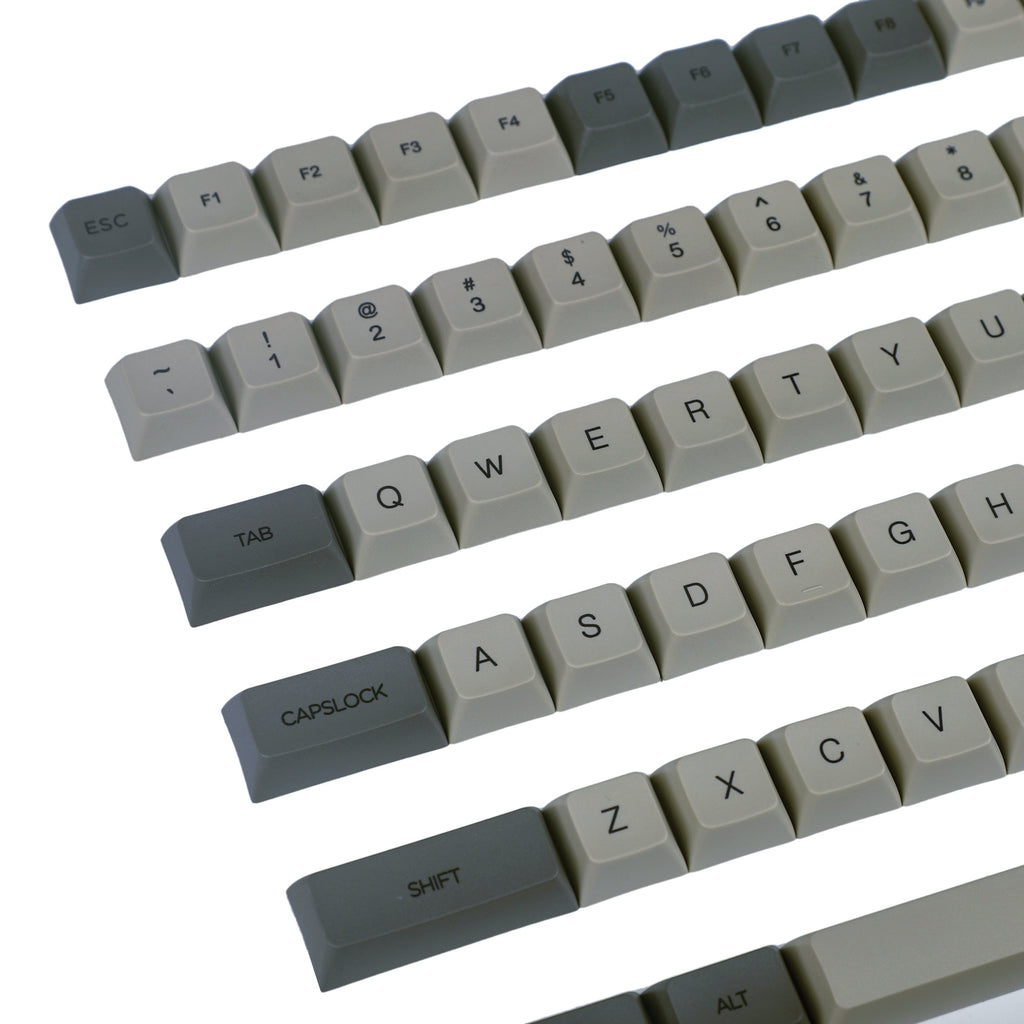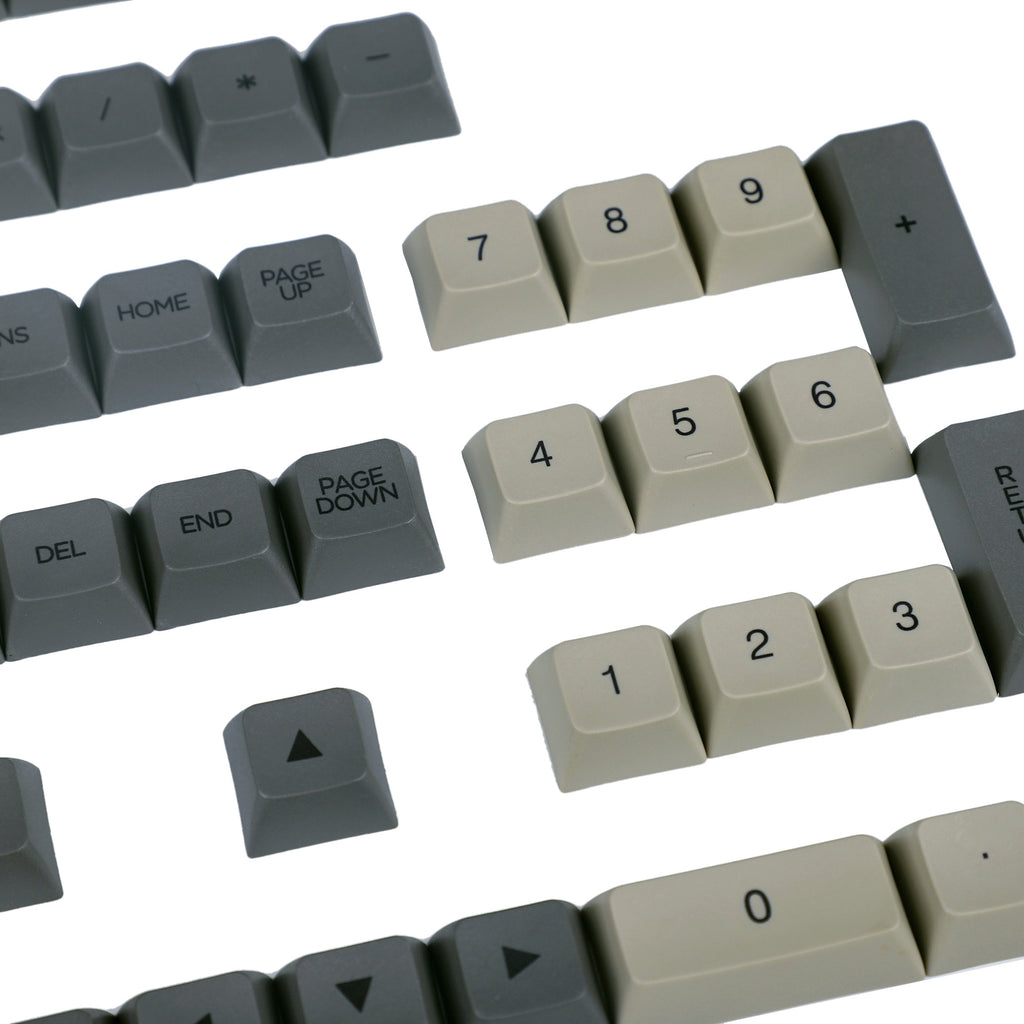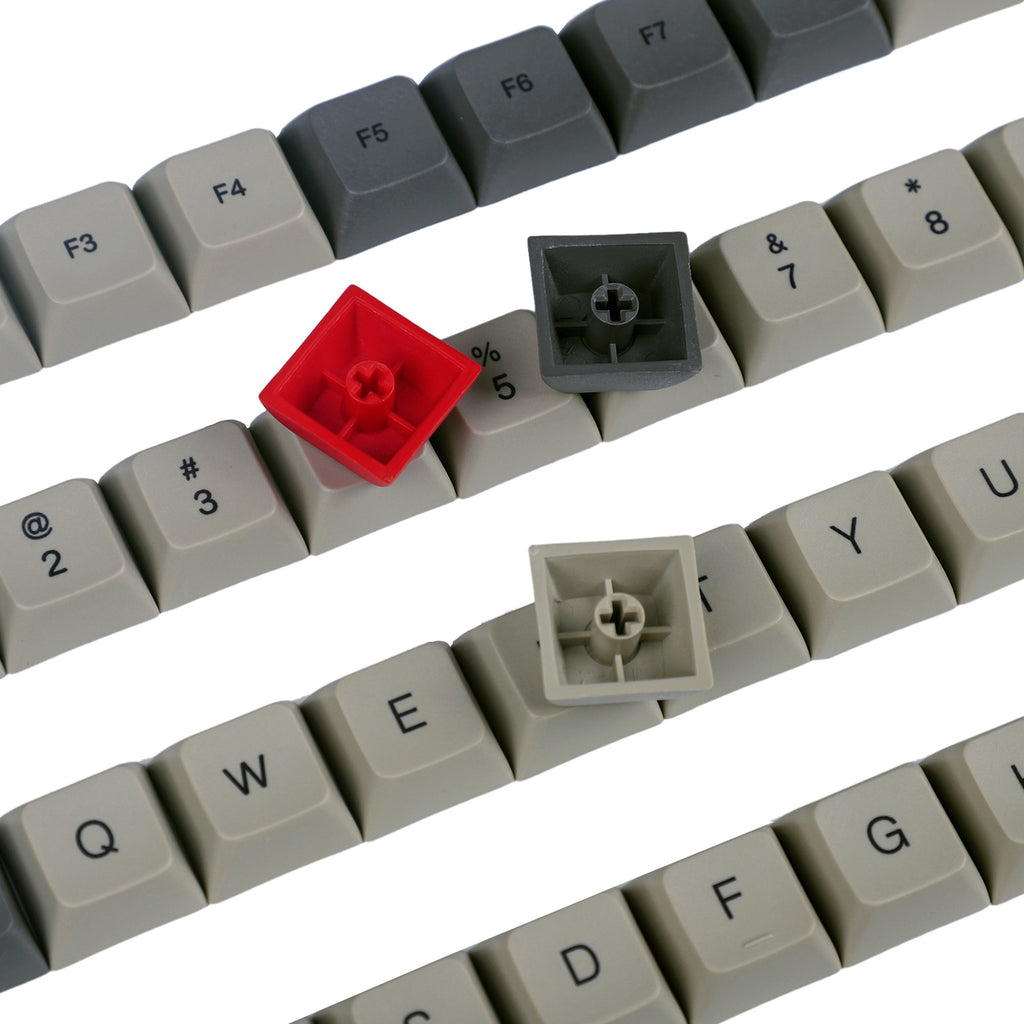 Moon 121
Moon 165
Mars 121
Space gray 109
Note 1
Ymdkey only support paypal now,thanks for understanding.
Note 2
Kindly note all price listed in page don't include destination taxes since every country is different policy.
If you located in EU UK,will charge VAT for orders under Euro150 when checkout since 1,July.
If you order is over Euro150,please pay VAT /customs fee yourself in destination.
For shipping and invoice details,just message us directly is ok.