---
Package Included
Option 1: CNC case plate + Hot Swap PCB + Acrylic Frame + 8 Rubber Feet + Screws + 5 pin cable to connect 2 split board+ Plate stabilizers (5x2u)

Option 2: CNC case plate + Hot Swap PCB + Acrylic Frame + 8 Rubber Feet + Screws + 5 pin cable to connect 2 split board+ Plate stabilizers (5x2u) +Switches*70 pcs

Option 3: CNC case plate + Hot Swap PCB + Acrylic Frame + 8 Rubber Feet + Screws + 5 pin cable to connect 2 split board+ Plate stabilizers (5x2u) +Switches*70 pcs+ZDA Dots Keycaps*1

For the case color,the name is mixed with upper case and bottom case,for example,Black l Black means black top and bottom,Silver l Red means silver top red bottom.
It have 2u left shit in keyboard.
Details
PCB is presoldered with diode and resistors and Kailh hot socket,you only need to prepare switches and keycaps to get it work.All MX switches is compatible including Cherry MX Gateron MX Kailh MX and Outemu MX etc.
PCB is high quality black gold pad and it is programmed with bootmapper.It supports split 64 layout.
​The bottom row is 1.25u 1u 1.25u 2.25u 1u 2.75u 1.25u 1.25u 1u 1u 1u.Other rows is same size as GK64
The left space is 2.25u,right space is 2.75u.This PCB is Mini USB port.
PCB attch to upper case with screws which is very tight and easy to mount switches on.
There is a acrylic frame in the middle which can see underglow shine through effects.
There is 3 indicator led hole at the left top.Numlock,Caps,Scrl.You can install led onto PCB yourself.
PCB is fully programmable.There is 12 underglow RGB leds under PCB which can change to many color as you want.
PCB Manuals

https://drive.google.com/file/d/1vMUbjzyKlsihNI8jNVvvqAk7vpWzmBqr/view?usp=sharing
Images Display
Option 1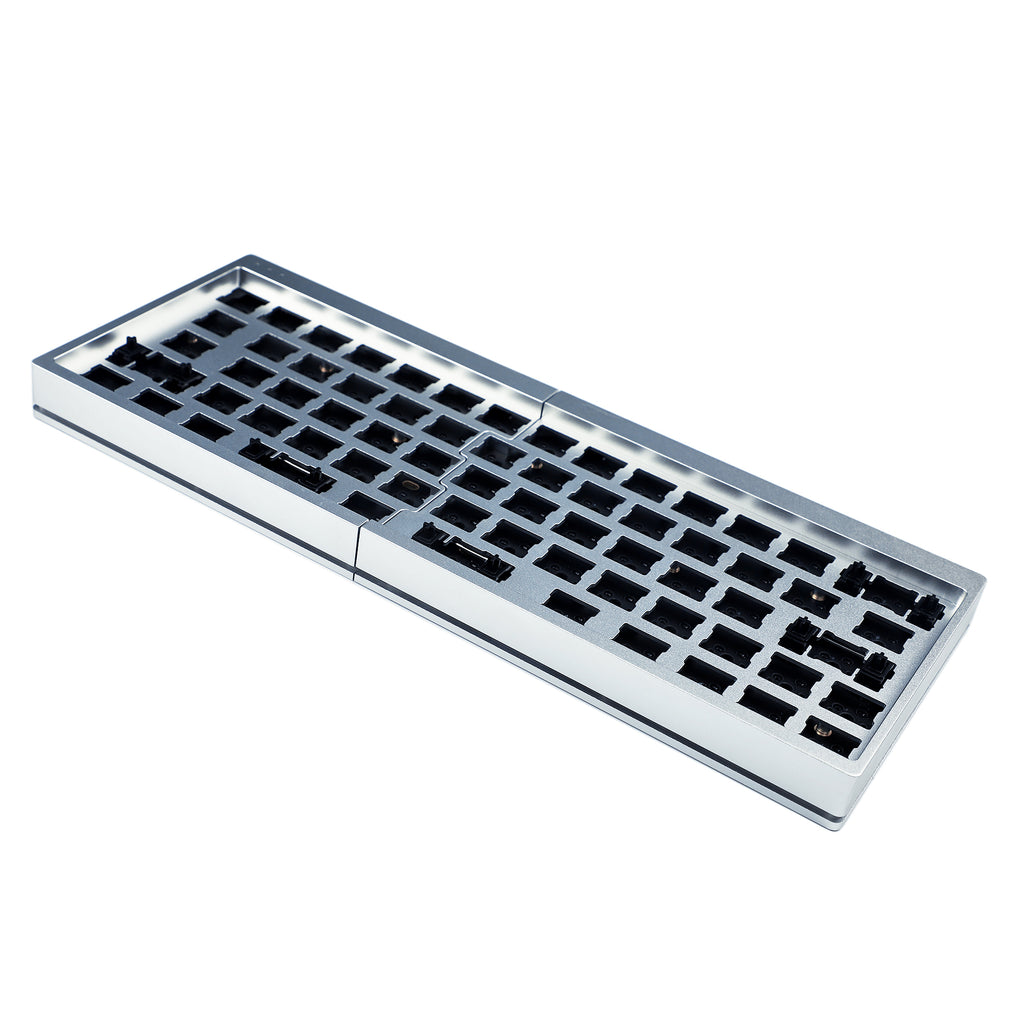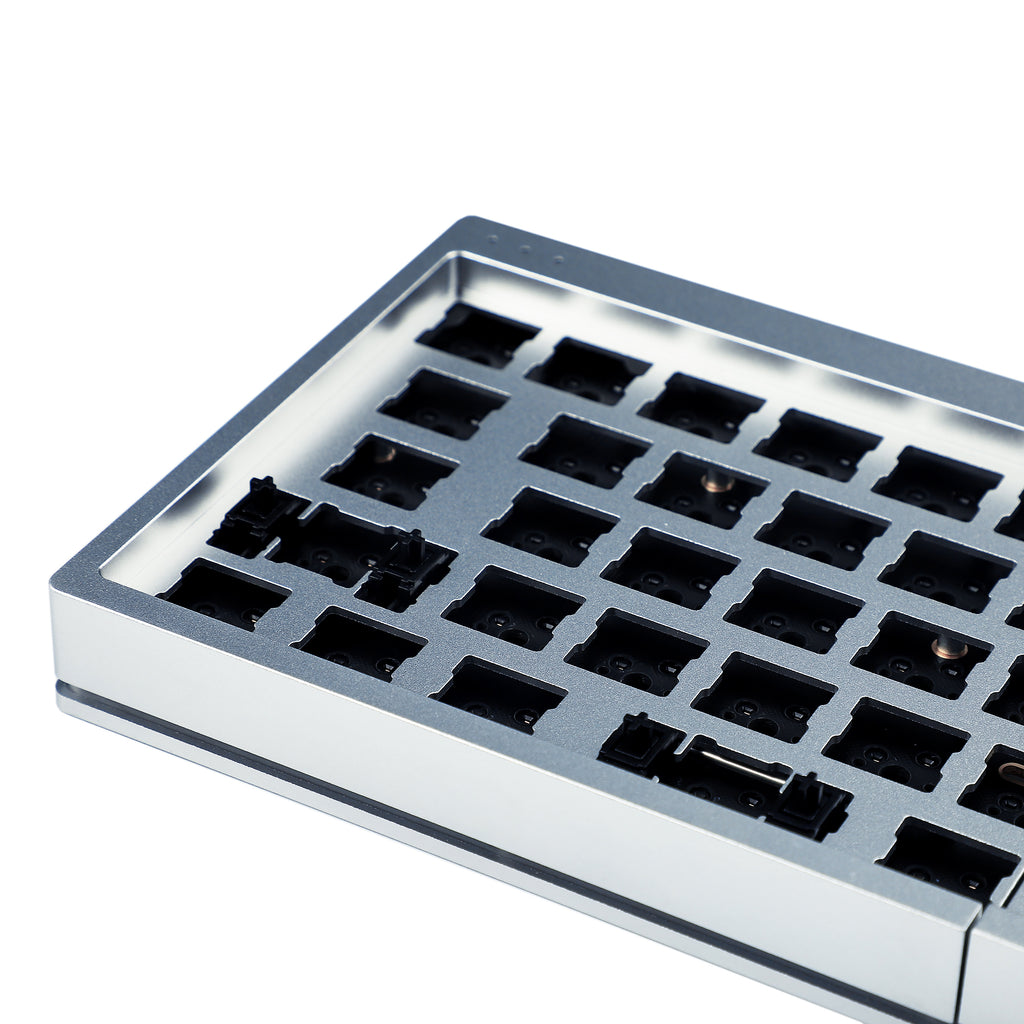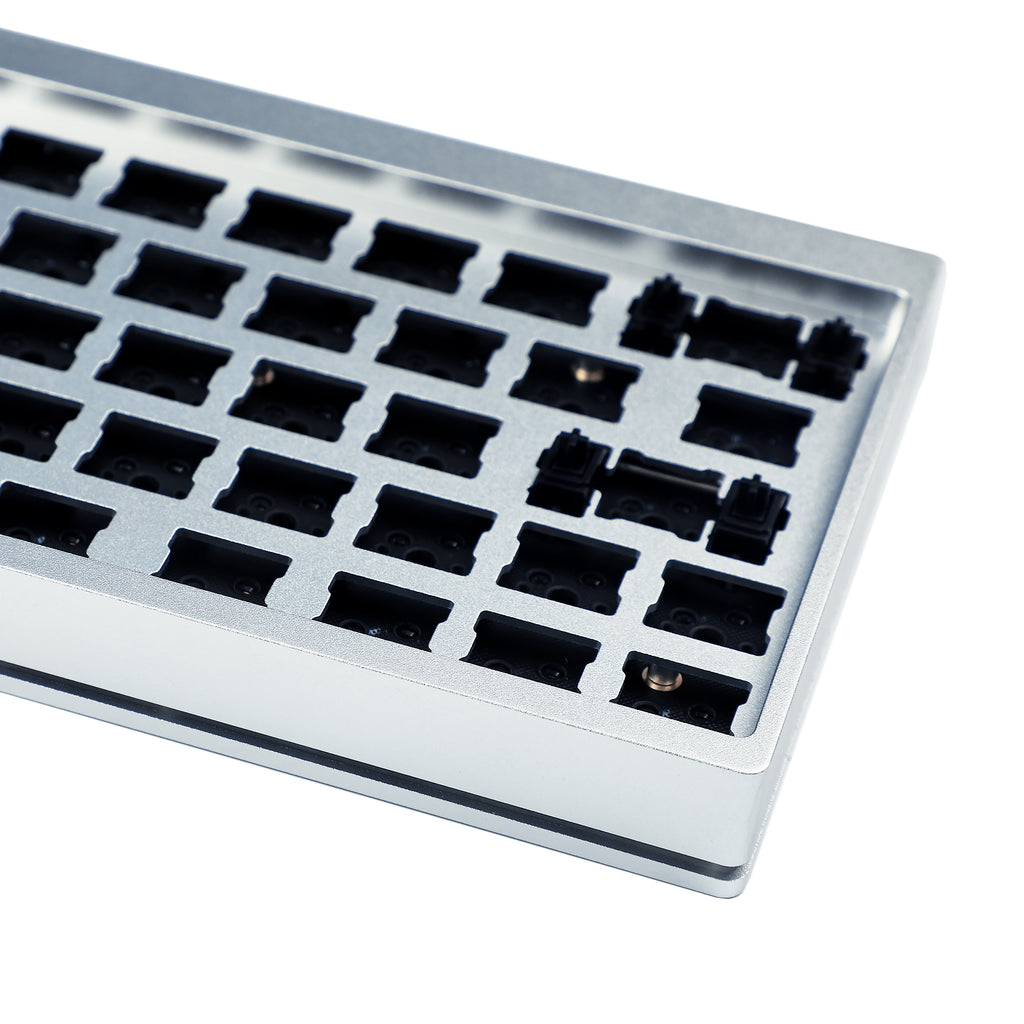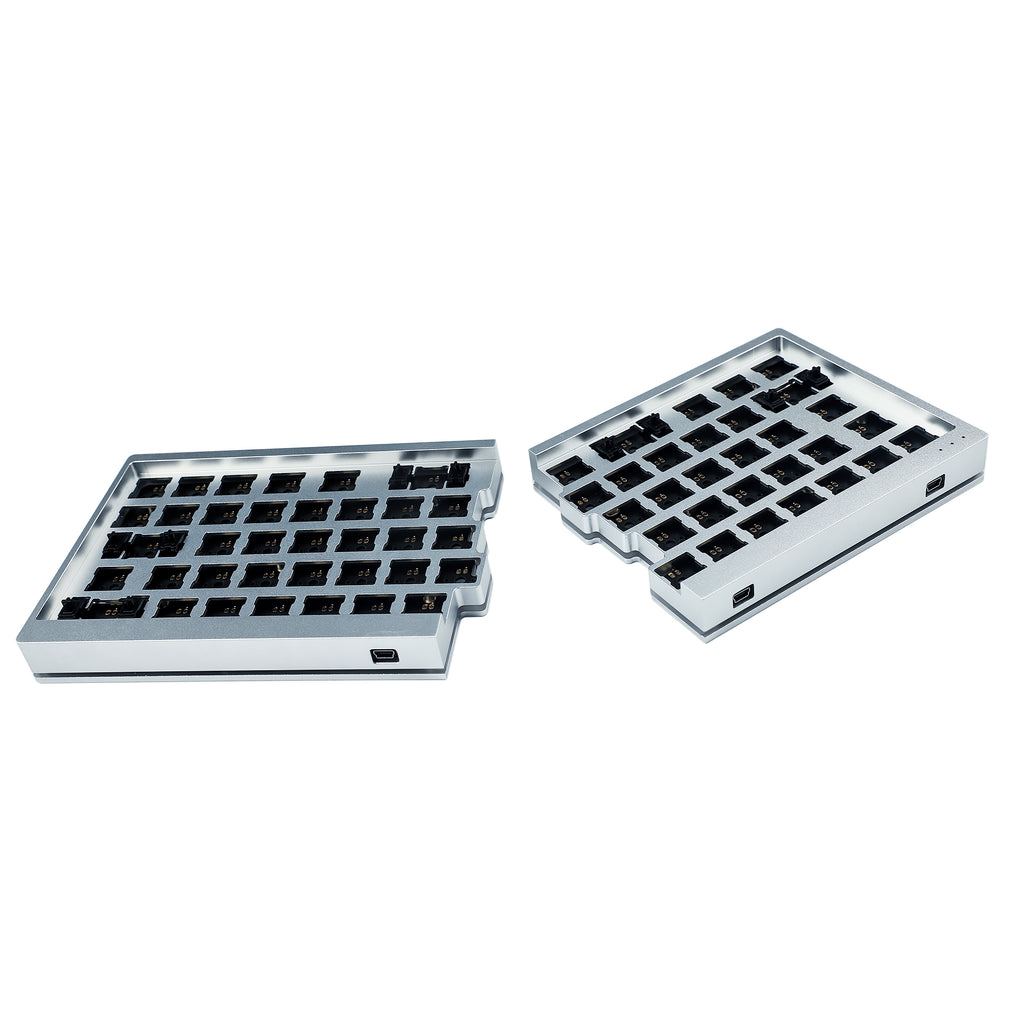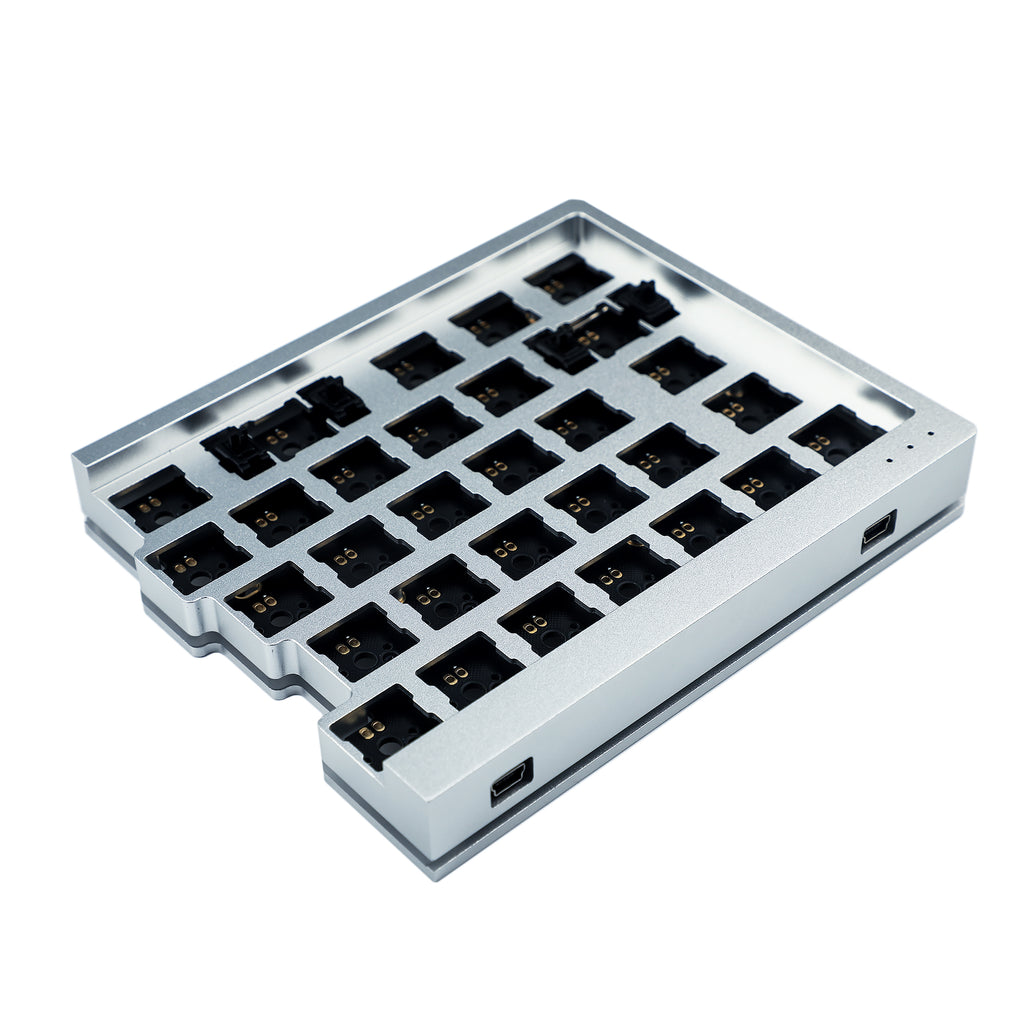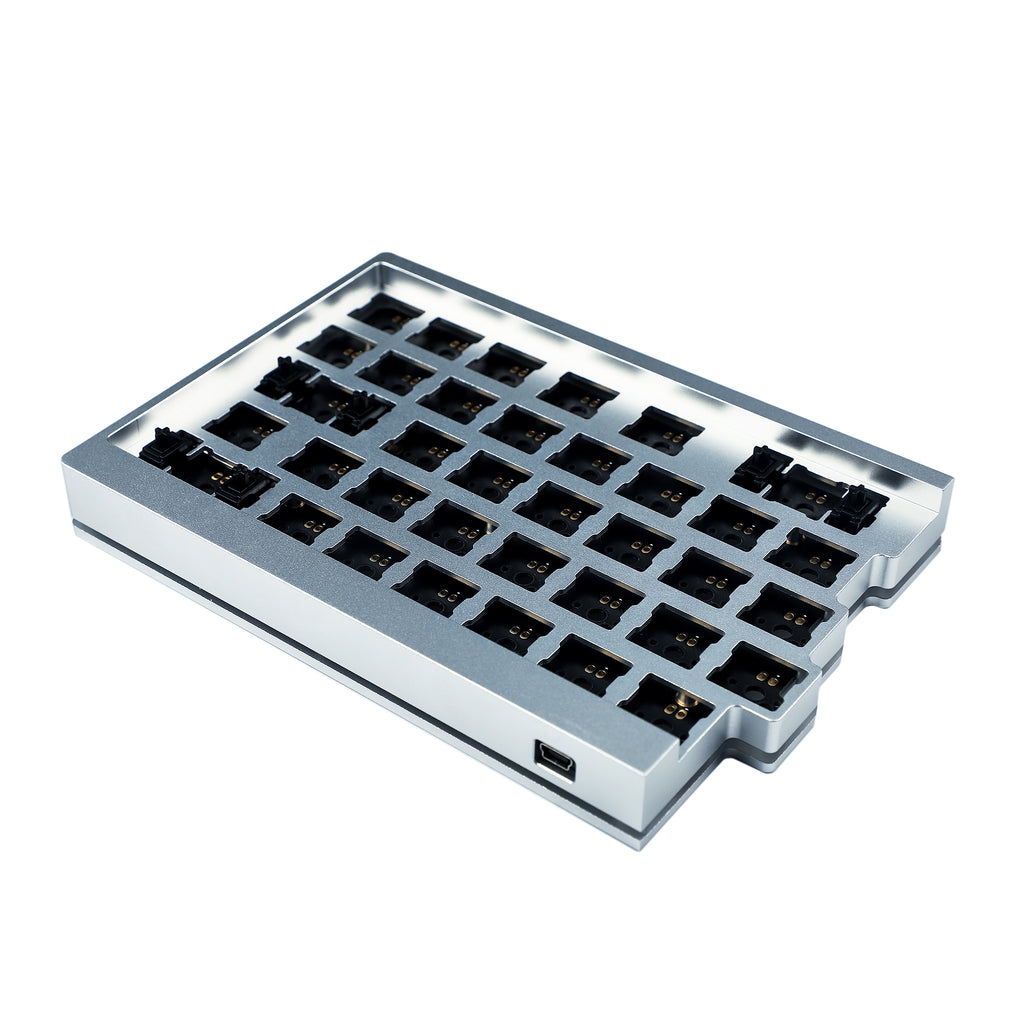 Option 2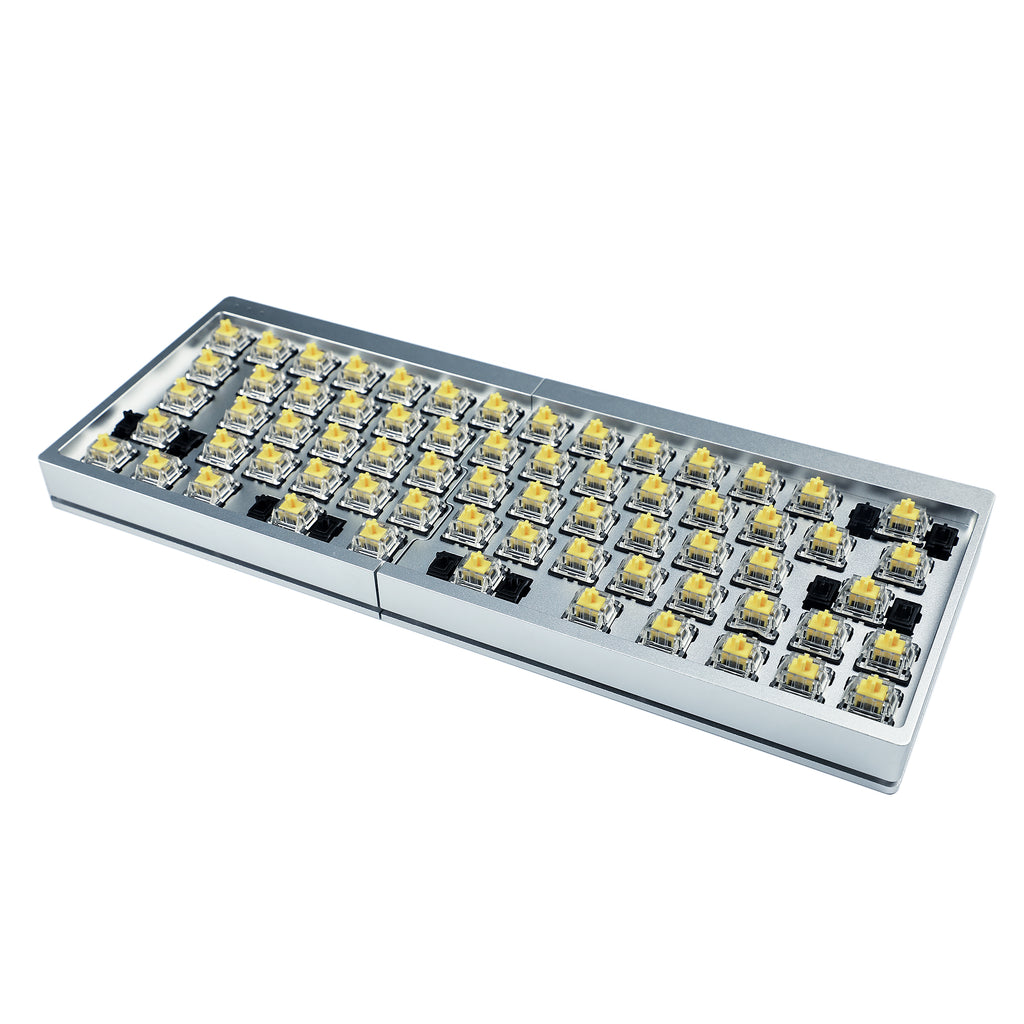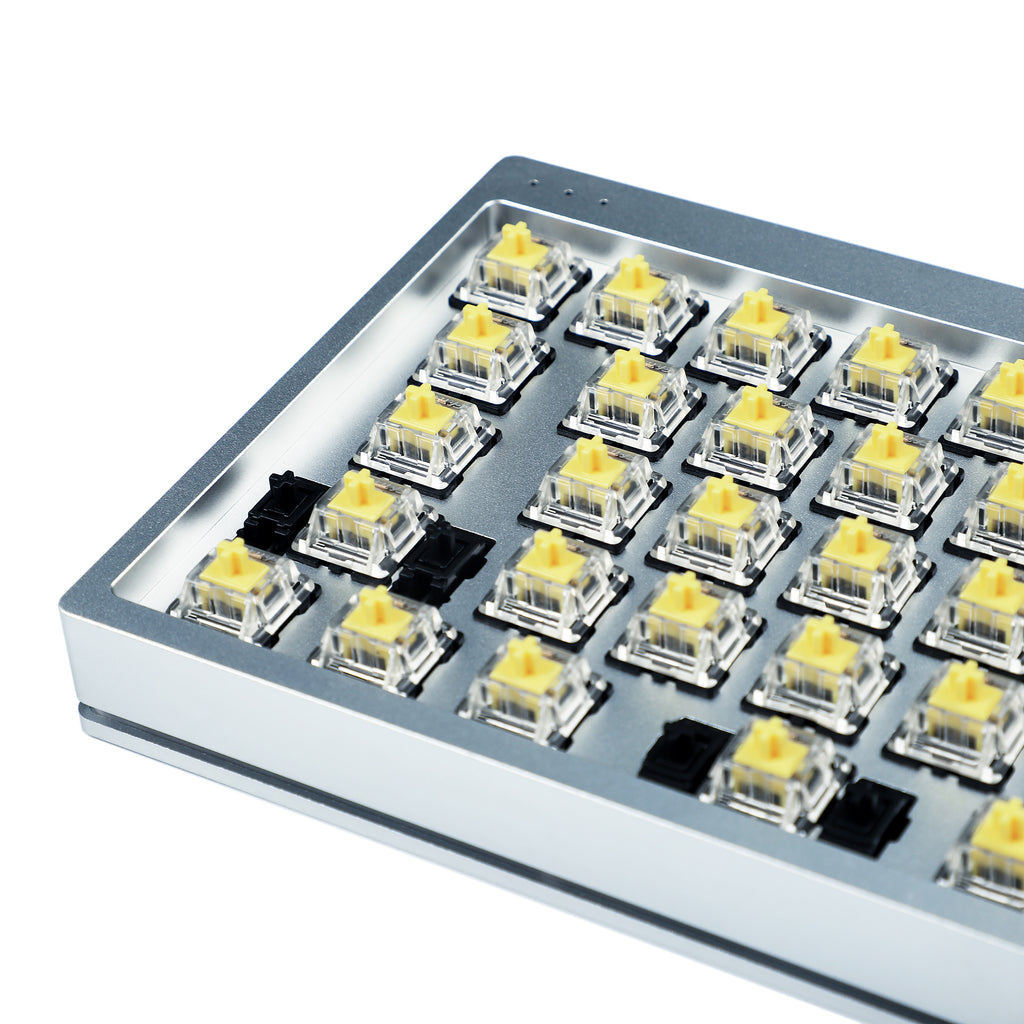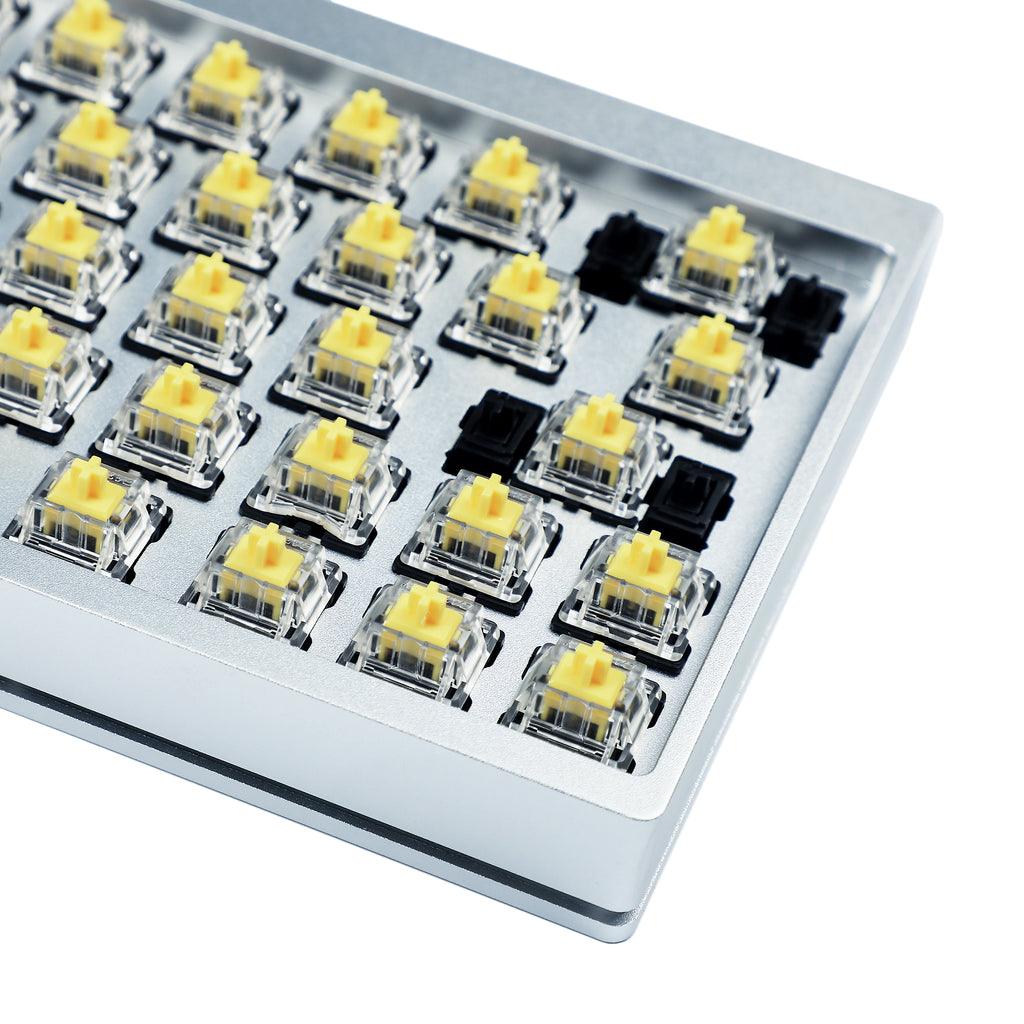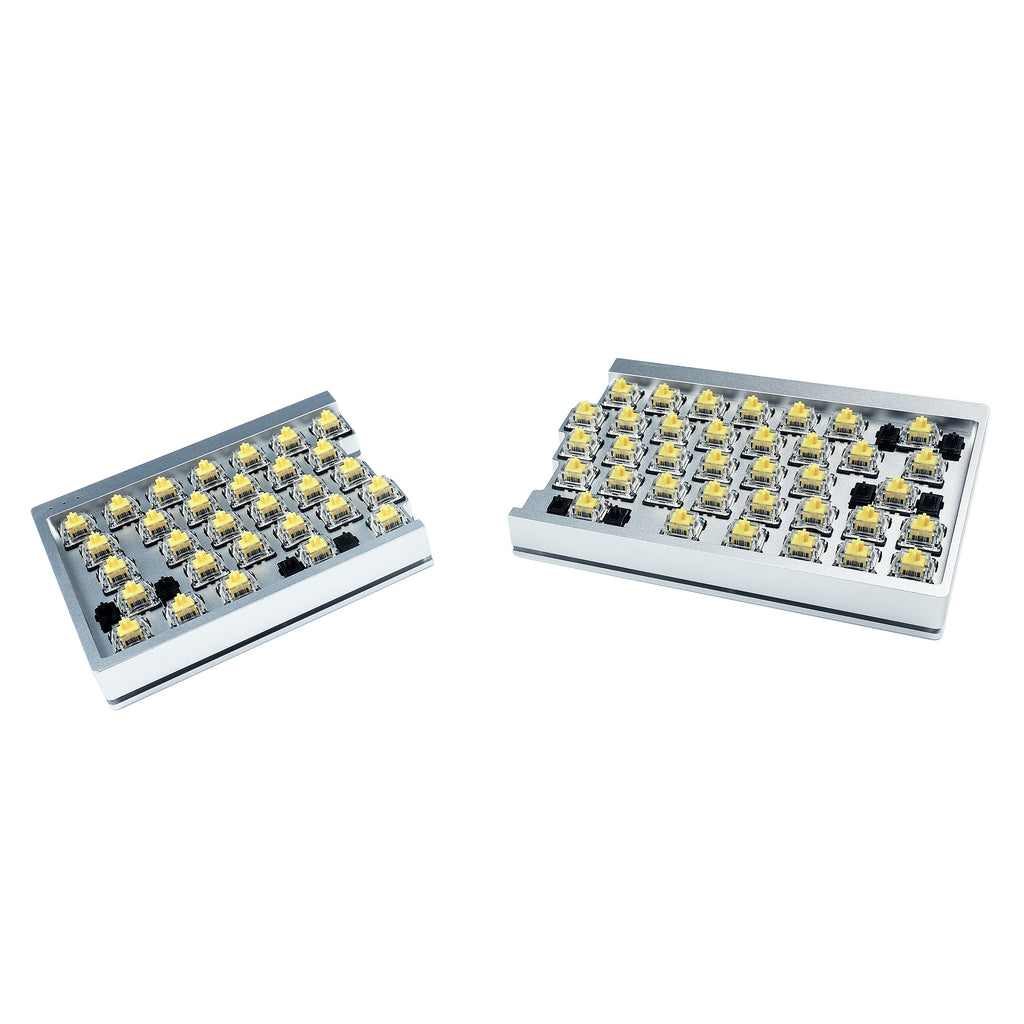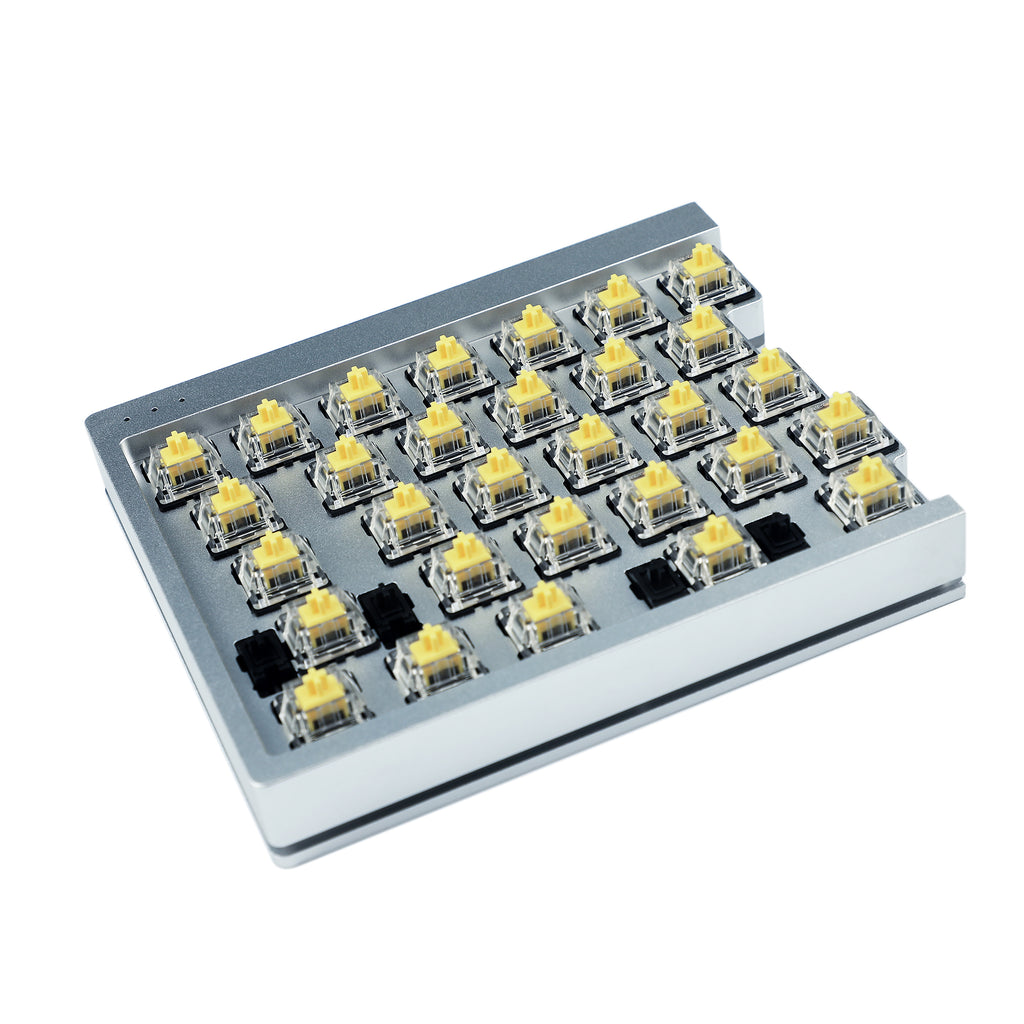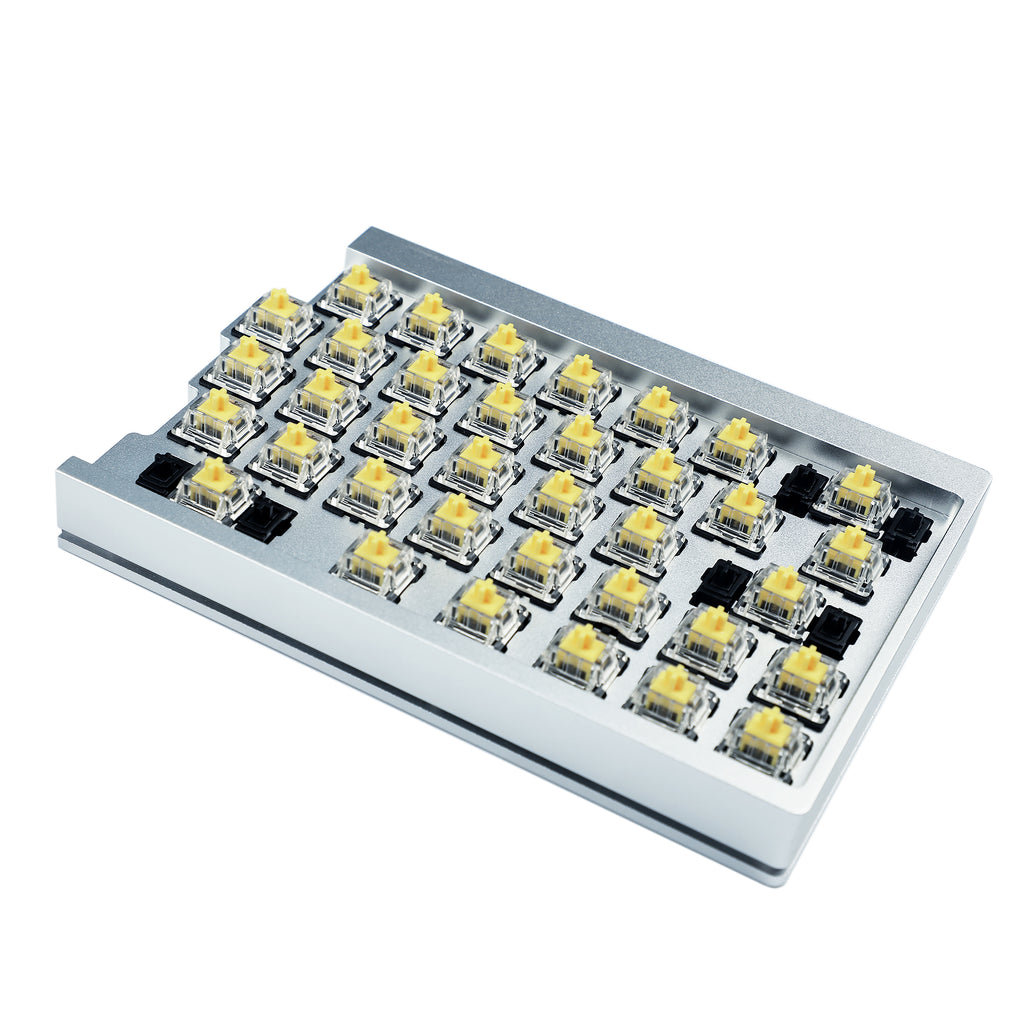 Option 3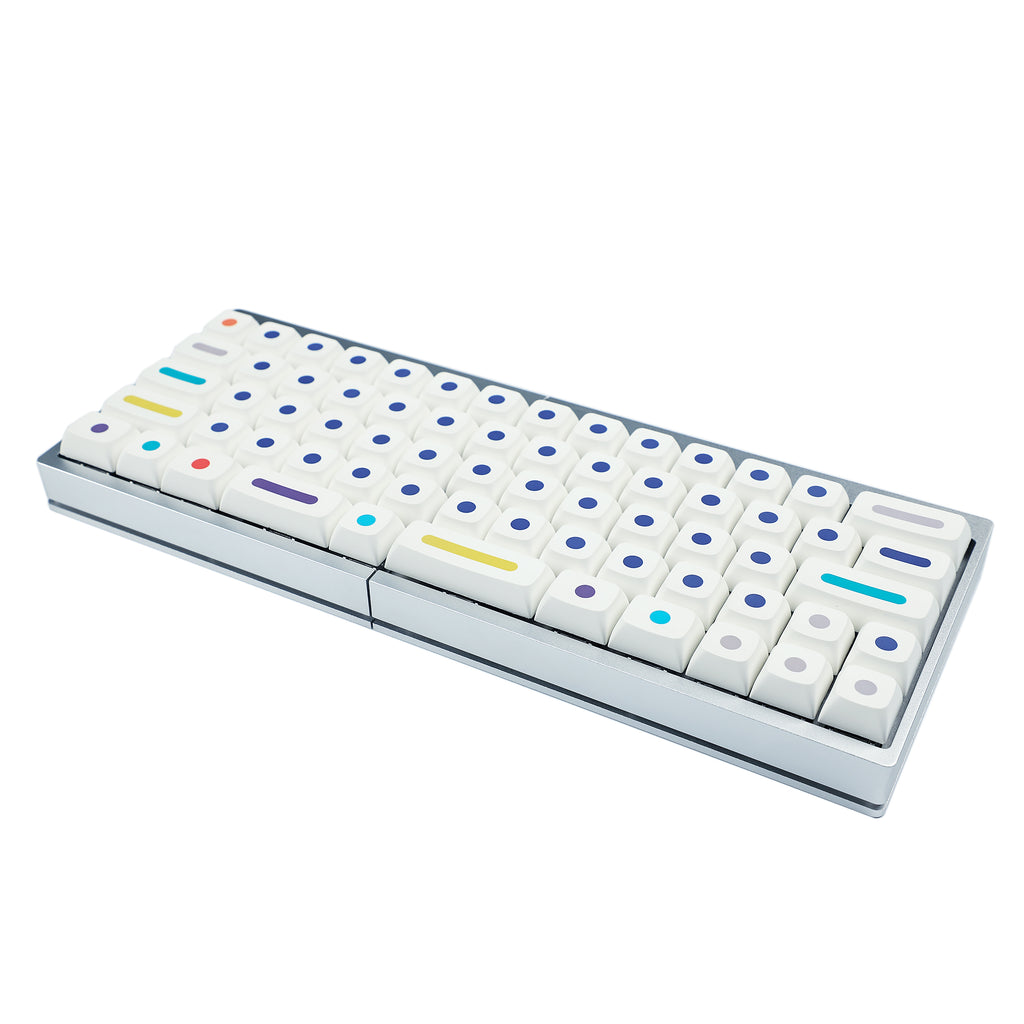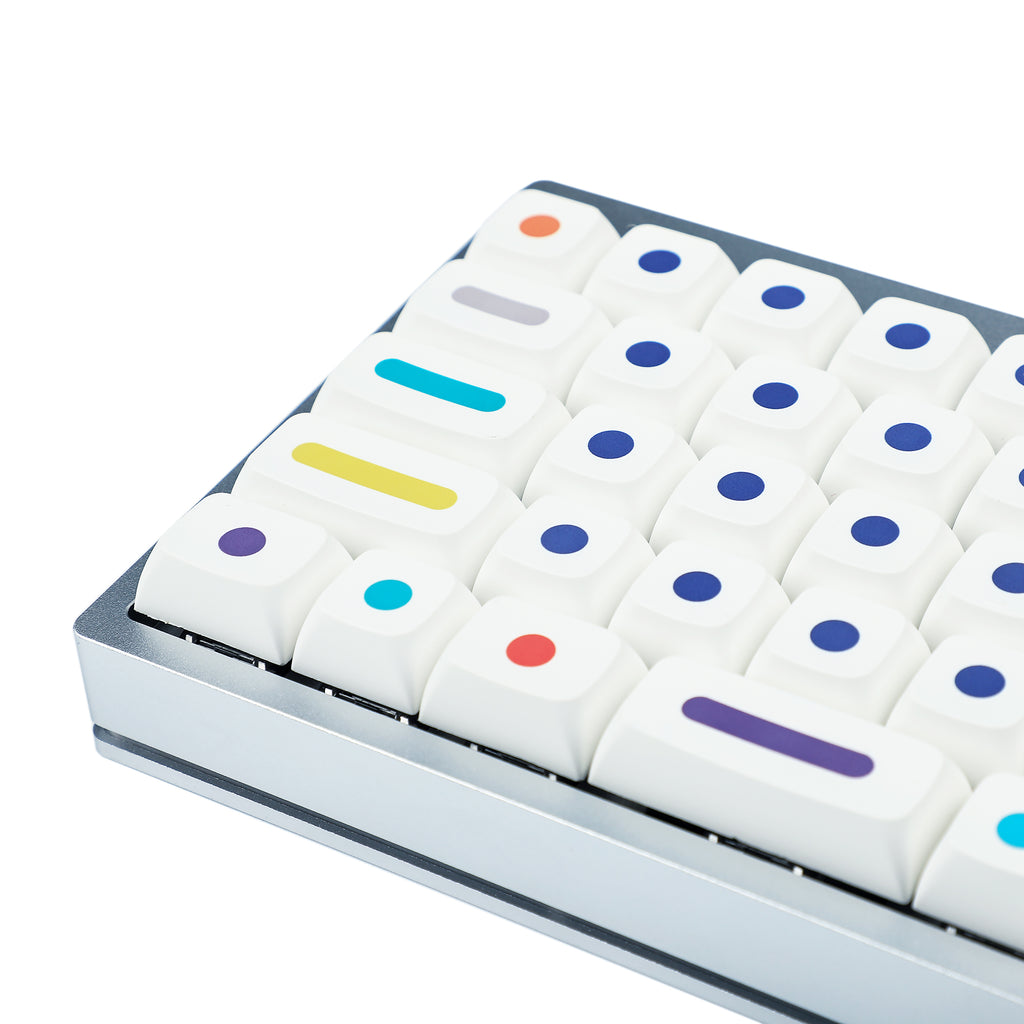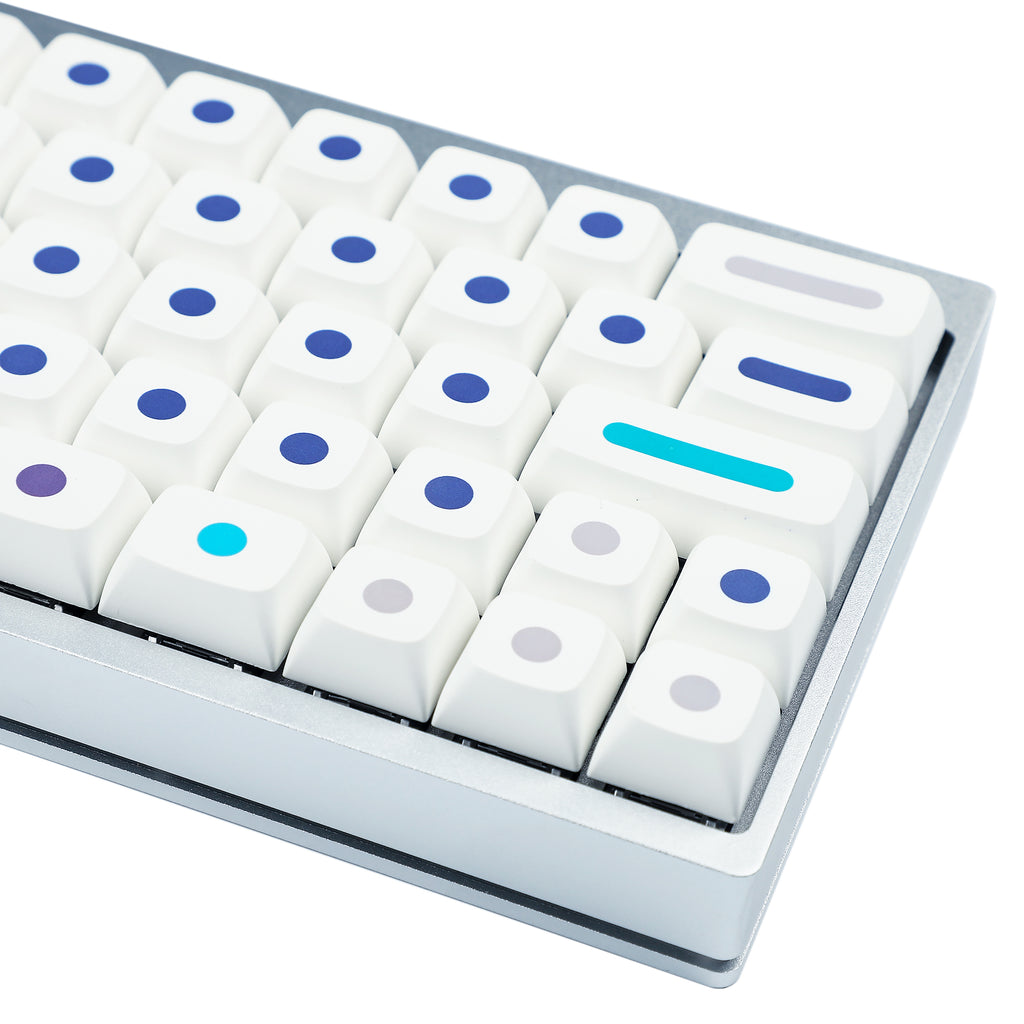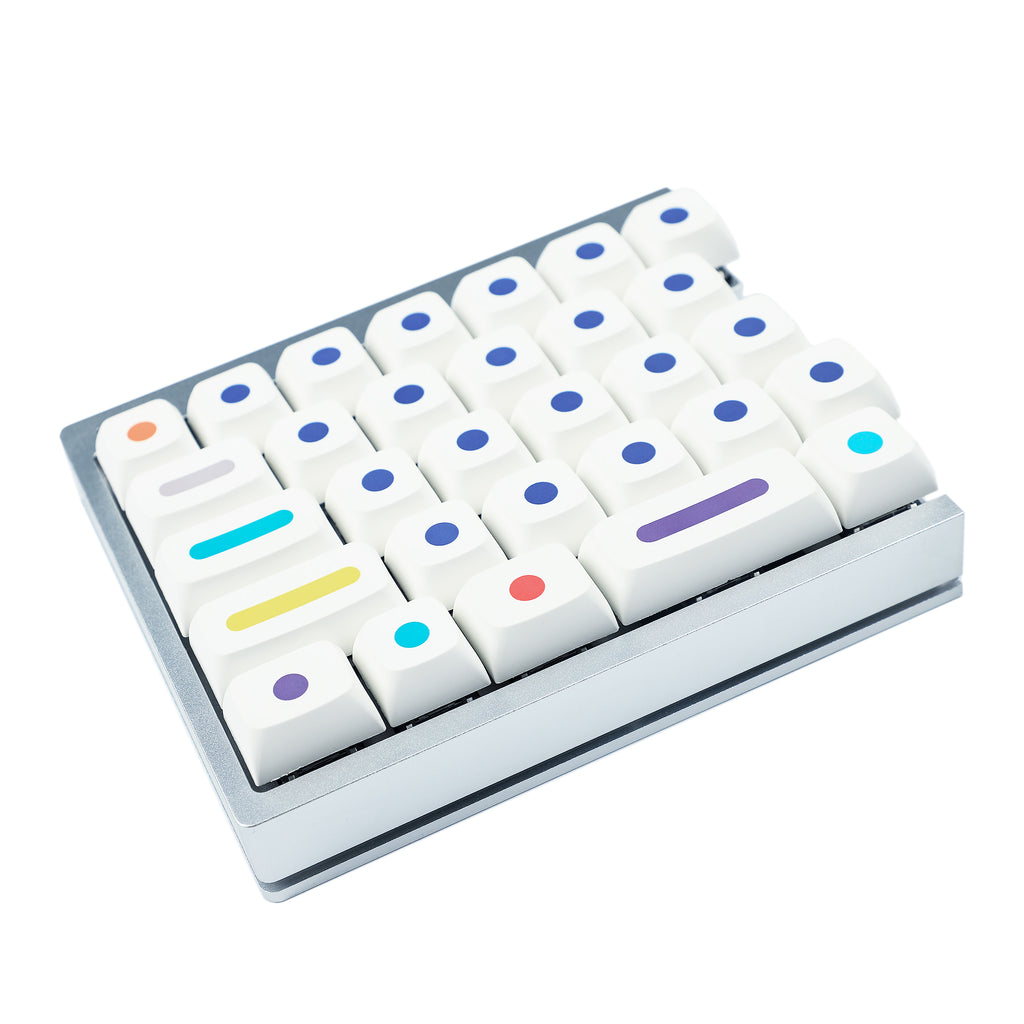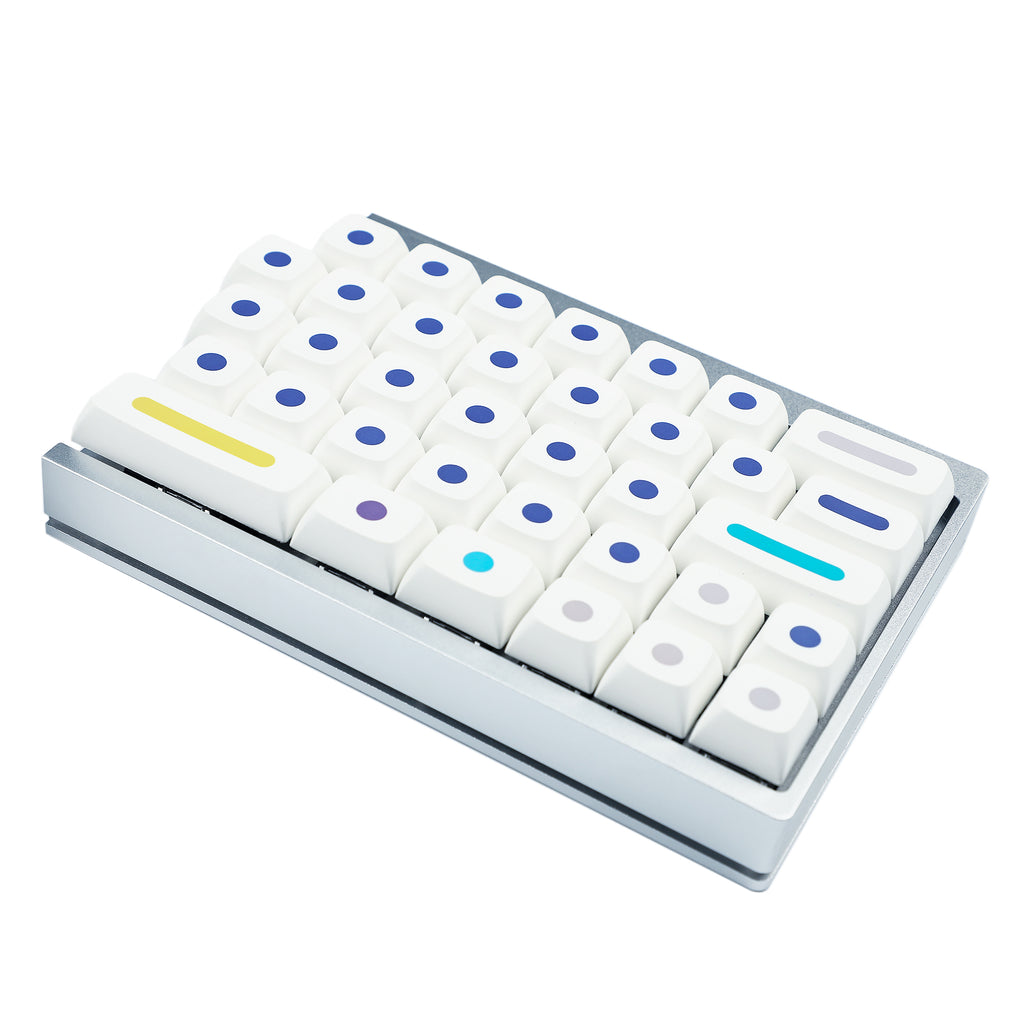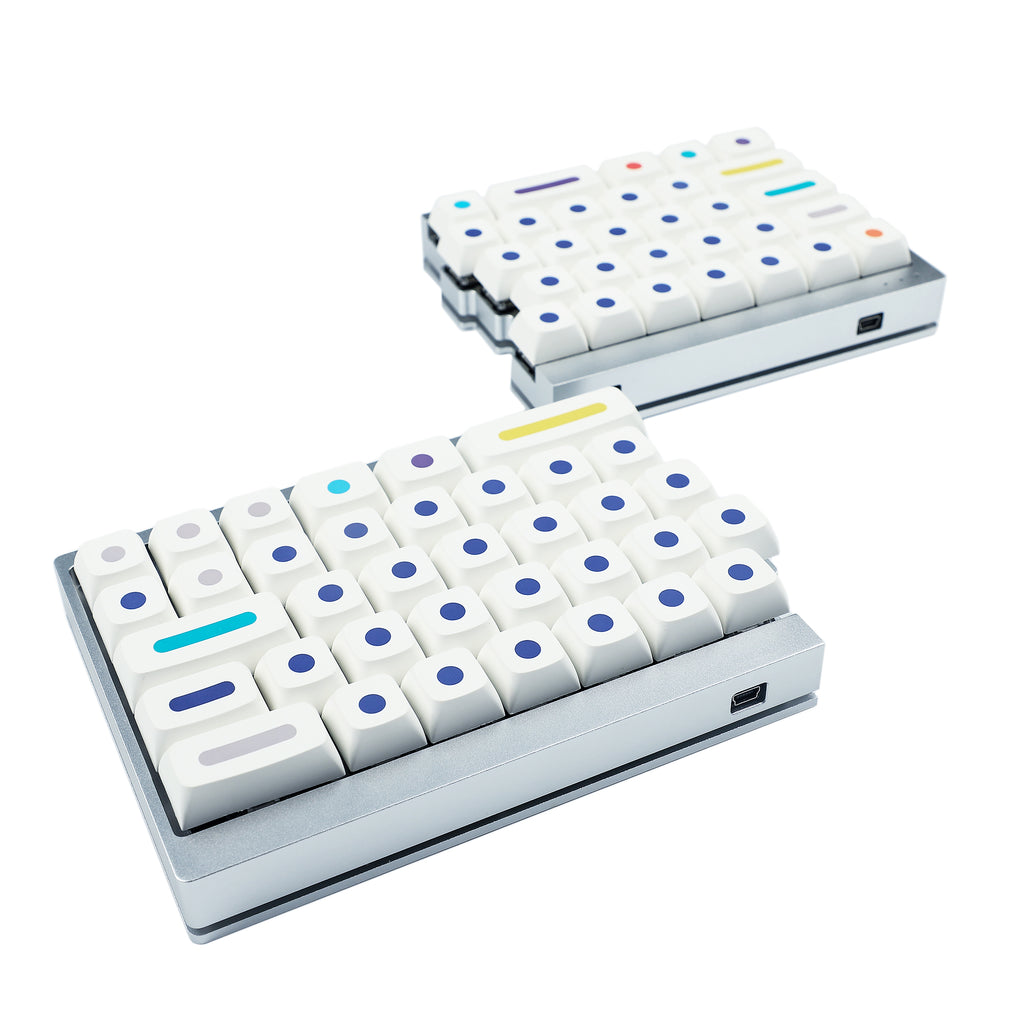 Note 1
Ymdkey only support paypal now,thanks for understanding.
Note 2
Kindly note all price listed in page don't include destination taxes since every country is different policy.
If you located in EU UK,will charge VAT for orders under Euro150 when checkout since 1,July.
If you order is over Euro150,please pay VAT /customs fee yourself in destination.
For shipping and invoice details,just message us directly is ok.