Regular price
$0.00 USD
Sale price
$39.90 USD
Unit price
per
Sale
Sold out
Package Included
60% Aluminum/Brass/Steel Plate
Details
For standard 60% layout,like DZ60 YMD64 GH60 etc.This plate is needed as the replacement when the plate is damaged because some reasons,so we list it alone.
It fits the GH60 case and YD60MQ PCB in our store,but if you need use it with other cases,please note the size of needing.
Brass plate is Brass material and CNC made and then brush finished and PVD
Aluminum plate is CNC made and brush finished and then anodized.
To support all layout listed,the plate has cut many place which left some wide open place.It's not quality issue.If it's little out of shape,can get it in shape by hands as usual.So don't worry for it.

It support many layouts below,if you need use it with other cases pcbs,please note the pcb need fit the layout firstly.And only support pcb that support pcb stabs.So it doesn't support the GK61 GK64 etc.
Layout Supported
Plate A supports 2u Lshift layout.Plate B supports 2.25u Lshift layout.Confirm with the image below.It can support many layouts,however need PCB to support it in the meantime. (Only YD64MQ PCB can support all these special layout)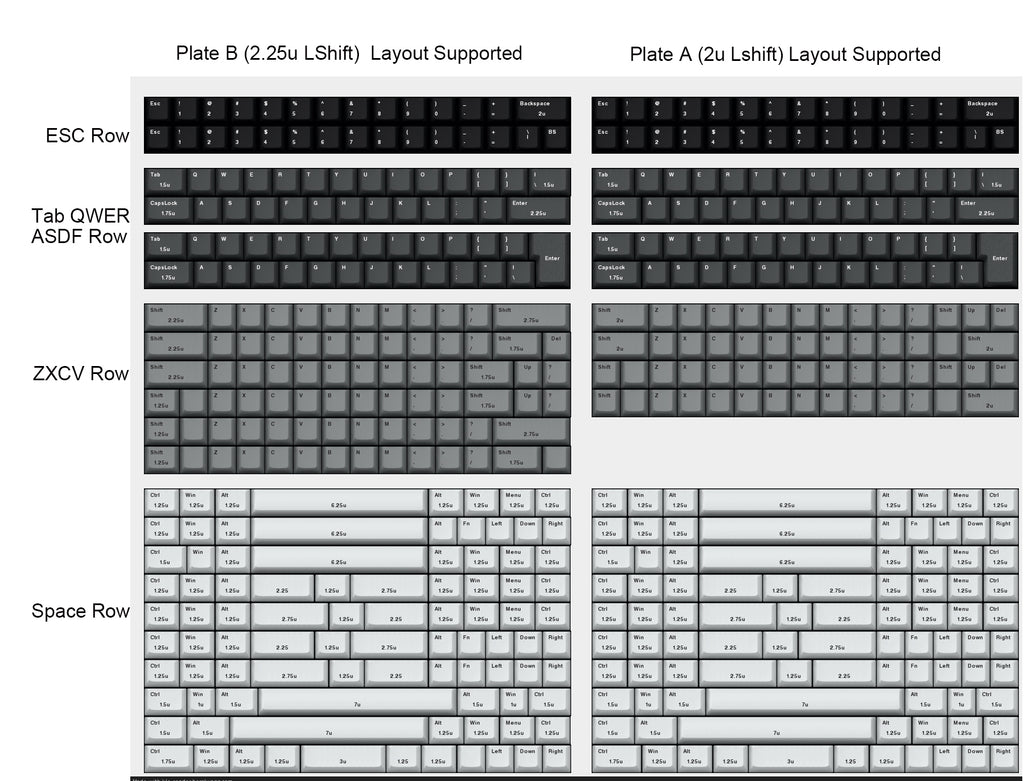 Images Display
Plate B(2.25 shift)

Plate A(2u shift)
View full details