---
Package Included
60% Aluminum/Brass/Steel Plate
Details
This link is only the plate for DZ60 YMD64 GH60 DIY keyboard.It can support 60 64 Minila split space layout.
There are Brass and aluminum material for this plate.Pls choose it when ordering.
Brass plate is Brass material and CNC made and then brush finished and PVD
Aluminum plate is CNC made and brush finished and then anodized.
To support all layout listed,the plate has cut many place which left some wide open place.It's not quality issue.If it's little out of shape,can get it in shape by hands as usual.So don't worry for it.

Layout Supported
Plate A supports 2u Lshift layout.Plate B supports 2.25u Lshift layout.Confirm with the image below.It can support many layouts,however need PCB to support it in the meantime. (Only YD64MQ PCB can support all these special layout)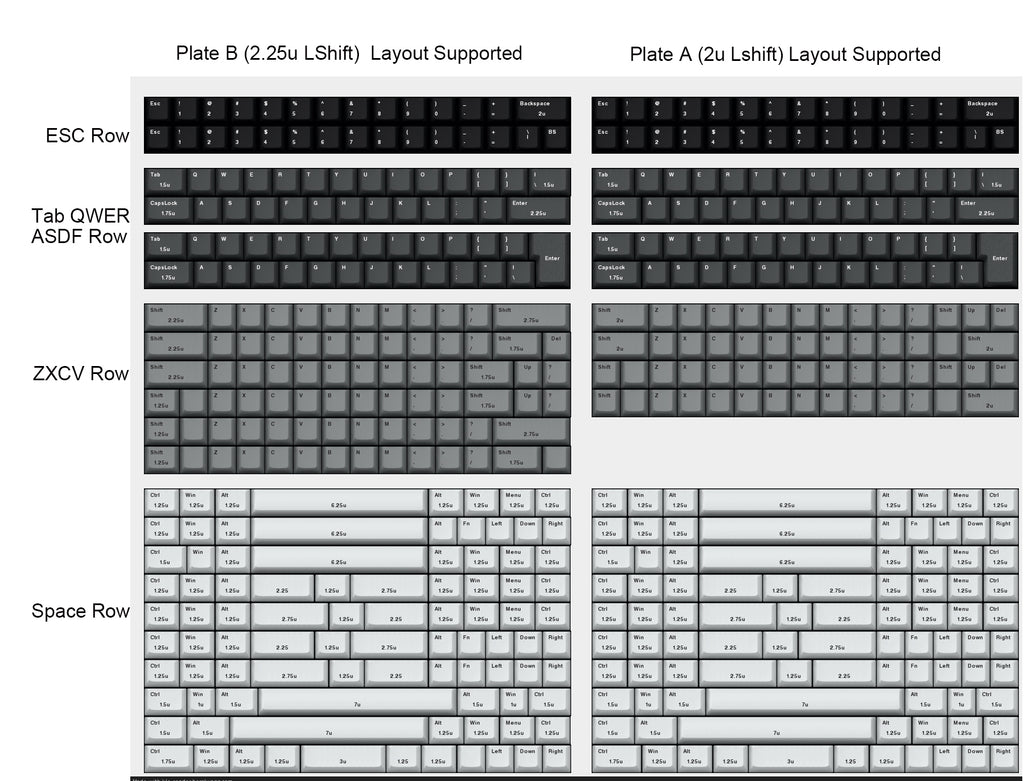 Images Display
Plate B(2.25 shift)

Plate A(2u shift)
Note 1
Ymdkey only support paypal now,thanks for understanding.
Note 2
Kindly note all price listed in page don't include destination taxes since every country is different policy.
If you located in EU UK,will charge VAT for orders under Euro150 when checkout since 1,July.
If you order is over Euro150,please pay VAT /customs fee yourself in destination.
For shipping and invoice details,just message us directly is ok.