---
Package Included
96/60% Carbon Dye Sublimation Keyset + Puller
Additional:Mac Keycaps Set

Details
Cherry profile is lower than OEM profile,they are all most popular profile in real use.
The thickness is around 1.42mm.
This keyset is made of PBT material.
The amoulding injection is on the back and the bottom of the keycap.If you care about this,just not order is ok.
Compatiability
96 Add Supplement Kit can be used for most ANSI ISO Cherry MX mechanical keyboard whose space is 6.25u,around 11.7cm.Such as Filco Ducky IKBC 104 TKL 61 ANSI and ISO mechanical keyboard
96 Add Supplement Kit  can also use for YMD96,Melody96,Kira96,XD64,Tada68,KBD75,ID80 etc.
64 Add Supplement Kit can be used for standard 61 ANSI MX switches keyboard whose bottom is 1x6.25+7x1.25u.
Compatible with popular 64 layout such as GK64 XD64 DZ64 
Compatible with popular 68 layout such as Tada68 YD68
Compatible with Minila Layout such as Filco Air Minila,YMD67 Minila
If you want blank keys for SP64 Split 75 or V.EA,,just add additional kit is ok.
Size Descrpiton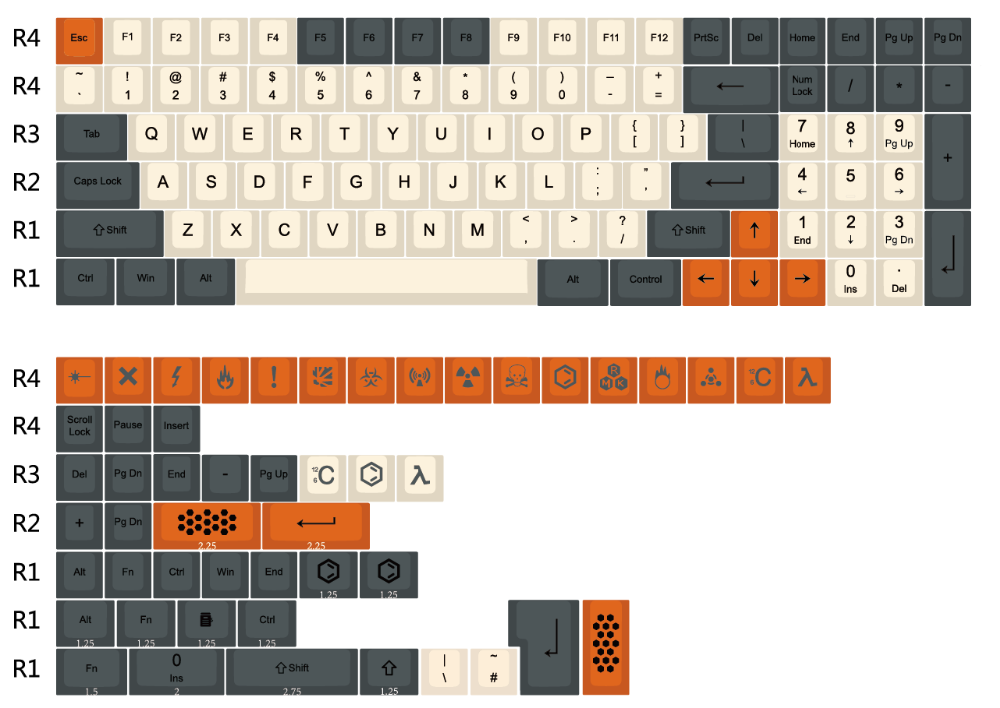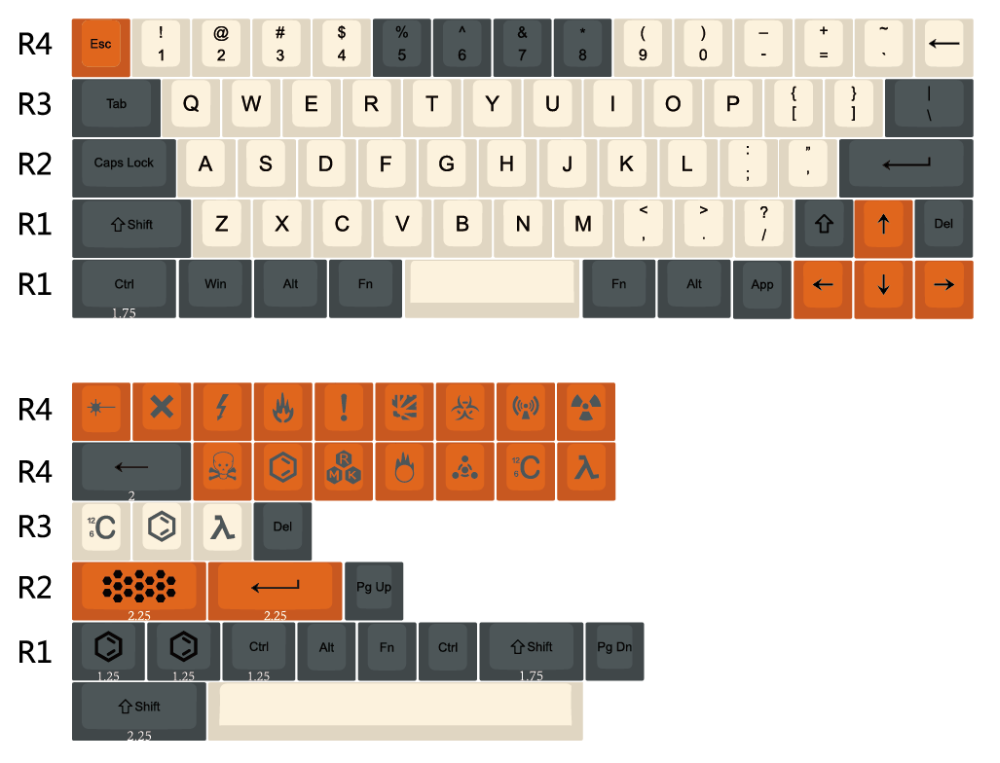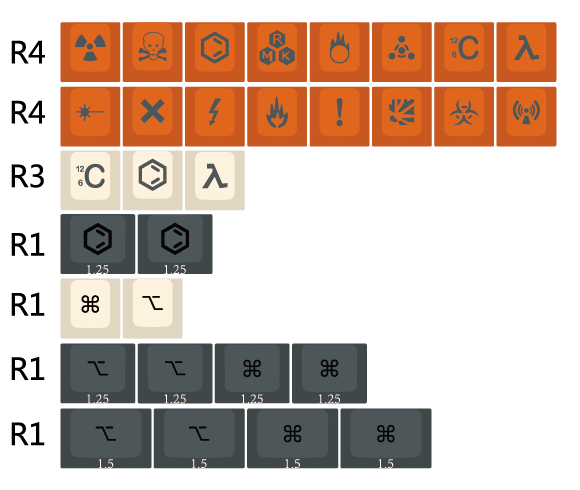 Incompatiability
If the spacebar is 6u 6.5u instead of 6.25u,it can't be compatible,such as some Cosair Logitech.You can order additional keys needed.We will produce special full set for them soon.
Some old Cherry keyboard whose Spacebar Capslock back hole is different is not compatible.
After Service
If some keys missing or broken on the way,just leave us message via david.chen@ymdkey.com,we will send you missing or broken ones soon.Don't worry about it and don't leave feedback immediately.
Images Display
Note 1
Ymdkey only support paypal now,thanks for understanding.
Note 2
Kindly note all price listed in page don't include destination taxes since every country is different policy.
If you located in EU UK,will charge VAT for orders under Euro150 when checkout since 1,July.
If you order is over Euro150,please pay VAT /customs fee yourself in destination.
For shipping and invoice details,just message us directly is ok.