Regular price
Sale price
$36.90 USD
Unit price
per
Sale
Sold out
Package Included(

Carbon Keycaps

)
96/60% Carbon Dye Sublimation Keyset + Puller
Additional:Mac Keycaps Set

Details
Cherry profile is the standard lower profile for MX mechanical,which makes pressing more quickly and more comfortably.
Consider the new carbon color of theme,we prepare two sets for it.96 84 add supplement for standard 108/tkl/61/96/84 etc layouts,61 64 add supplement for standard 60% layouts,like minila/61/2u shift 64/2.25u shift 64.
PBT material,thickness 1.42mm,dye-sublimation processing.
Cherry profile is lower than OEM profile,if you use it with OEM profile,please note that.Because handle feels will be so different in this situation.
From R4 to R1(F1 raw-ZXC raw),it is lower with number of reducing.
Note
If your keyboard doesn't use mechanical mx or optical switches,the keycaps will not fit it.
If your keyboard use the low-profile mechanical switches,it will not fit.
Some old Cherry brand keyboard whose space stem is off center,it can't be compatible,such as 1800 3000.
For 96 or 84 layout whose bottom is 1.25 1.25 1.25 6.25 1.5 1.5 or 1.25 1.25 1.25 6.25 1 1 1,96 84 add supplement fits fully. 
For standard 108 tkl 61 whose bottom is 1.25 1.25 1.25 6.25 1.25 1.25 1.25 1.25,96 84 add supplement fits fully.
It has 1u/1.25u/1.5u alt ctrl fn keys in the 96 84 add supplement keycaps set,so will fit many special layouts,you can check your keyboard of layout before order it.
For 61 64 add supplement option,it is for some speical layouts that like 2u/2.25u shift 64/68 etc layouts,so you can check it before order.And it still support standard 61 layout and minila layout.
Only 96 84 add supplement supports ISO ANSI layouts together.
If you need add mac keys,can add mac parts as your needing.
After Service
If some keys missing or broken on the way,just leave us message,we will send you missing or broken ones soon.
Size Descrpiton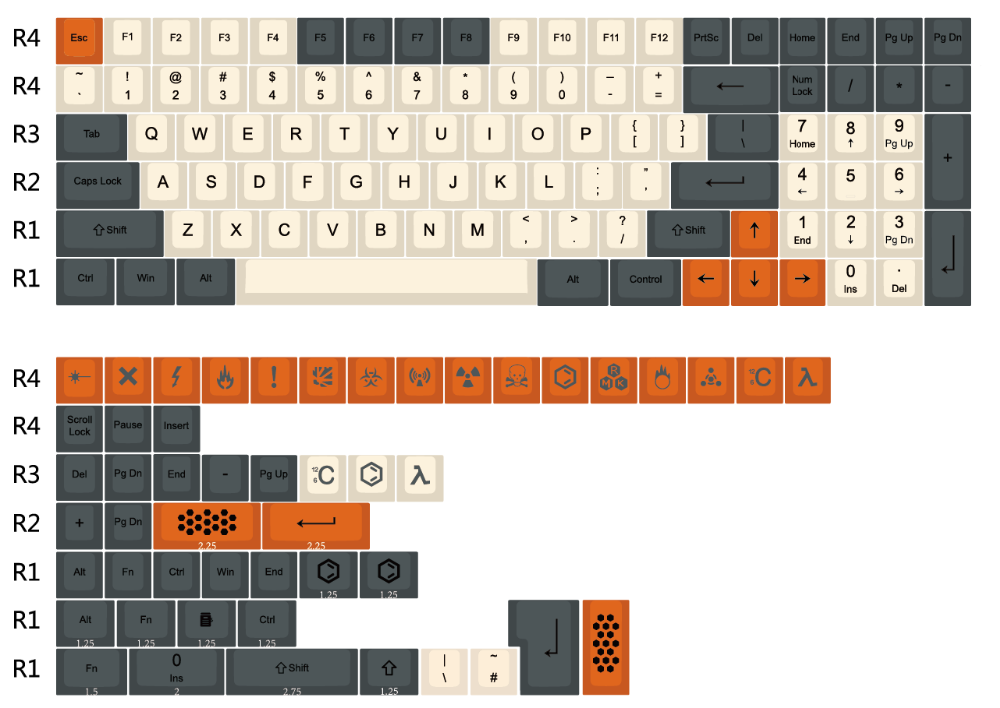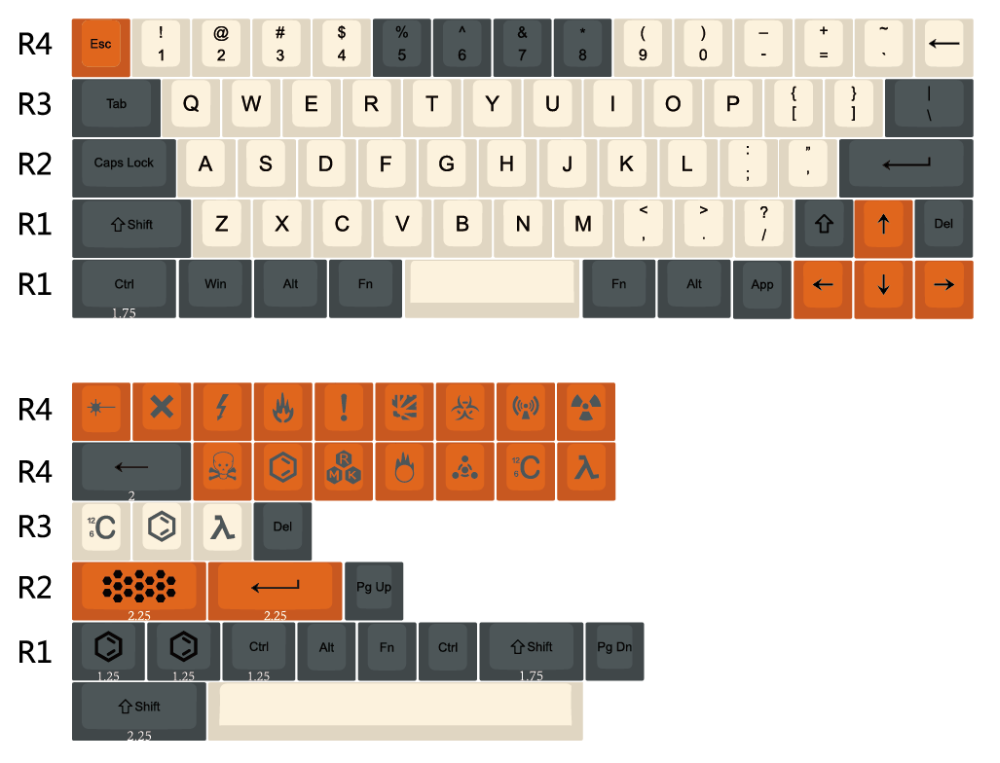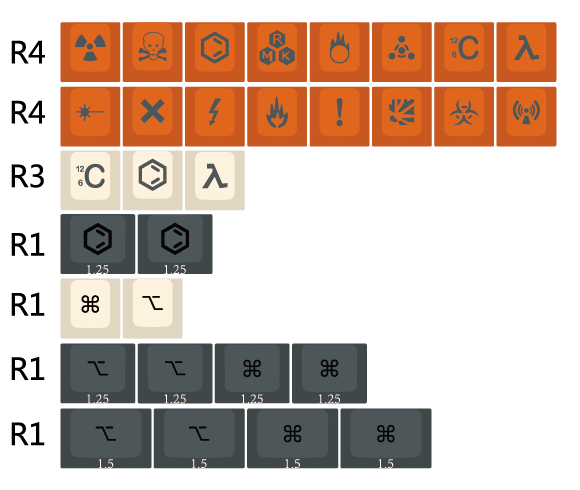 Images Display
View full details