---
Package Included(

GK64 Brass Plate

)
GK64 Brass Plate For 60%(+Stabs)
Details
This is the plate for GK64 kit,can use it as the replacement for GK64 of plastic kit.And can still use it in GH60 case with GK64/YD60MQ PCB etc to do a new keyboard with standard 2u shift 64 layout.
If you choose stabilizers kit,there will be 1x6.25u + 3x2u which is enough for 64 keyboard.And it only support plate mounted stabs now for the plate.
Brass plate is PVD sand blasted.The hardness and sound is better than steel plate.
The OEM plate stabilizers is more smooth but bigger noise,genuine Cherry stabilizers is more silent.
Compatibility
To use on old GK64 GK64s,can attach PCB to plate with 3 screws.Or just attach with switches.It can't use in original GK64 plastic case.Need to replace a GH60 size case
To use on new GK64x GK64xs,PCB and plate can attach with all screws.Or just attach PCB plate by switches is ok as well
To use on GH60 PCB (64 layout),such as DZ60 YD60M OK60 XD60.
How to Mount with GK64/GK64x/GK64xs PCB
1.Mount 4 switches to plate in 4 corners and then plug to PCB
2.After 4 switches mounting propler,the plate PCB will be stable,then mount other switches onto plate PCB is ok
3.Mount PCB plate together to Gh60 size case
Layout support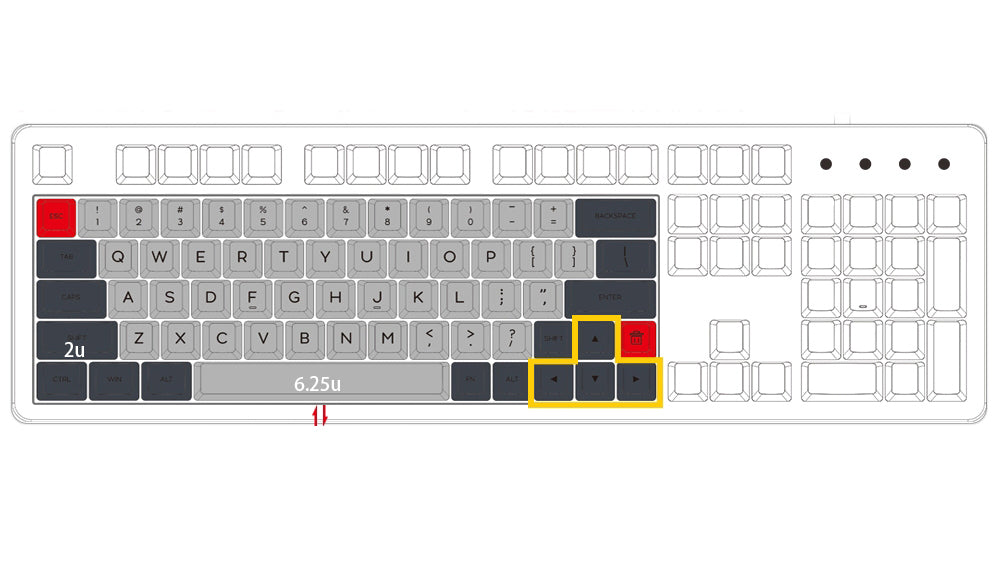 Images Display
Note 1
Ymdkey only support paypal now,thanks for understanding.
Note 2
Kindly note all price listed in page don't include destination taxes since every country is different policy.
If you located in EU,will charge VAT for orders under Euro150 when checkout.
If your order is over Euro150,please pay VAT/customs fee yourself in destination.
For shipping and invoice details,just message us directly is ok.
Note 3
We have the installing and software of manuals for Kits or PCBs,please use it with the PCB of model rightly.