Regular price
Sale price
$69.00 USD
Unit price
per
Sale
Sold out
Package Included(

GK64 Plastic Case Kit

)
Option 1: Plastic Case + Hotswap Type C PCB + Plate + Stabilizers + Cable + Removal Tool + Space Module + Feets + Screws
Option 2: Plastic Case + Hotswap Type C PCB + Plate + Stabilizers
 

+ Cable + Removal Tool + Space Module + Feets + Screws + Switches*70 pcs
Option 3: Plastic Case + Hotswap Type C PCB + Plate + Stabilizers + Cable + Removal Tool + Space Module + Feets + Screws + Switches*70 pcs + DSA Dye Sub Caps
GK64x is wired edition,GK64xs is bluetooth edition.Bluetooth edition has an 1900mAh volume battery.
​Only PCB options only has a PCB,no cable stabilizers battery included.If you order xs,prepare a 1.25 pin red black connector battery yourself.
Please note that the GK64XS PCB had been upgraded the newest purple color for only pcb option.
Details
GK64 as the 60% layout,it is better for gaming.
Black or white ABS plastic case.

Hotswap 64 layout RGB north facing PCB with type C port,support GK Manuals programmable.
PCB chipset is MCU 32 bit,3 pcs 256*256*256 RGB drive to support full 16.8 million RGB.
Plate still is white steel plate,support splitted spacebar layout.You can just change the space module as your needing.
Note
Support Bios setting on PC main board, as well as Usb online update.
Support Mac Operation System,only base function.
Built-in microphone under spacebar, support External sound source play.
Standard layer can't be changed in GK manuals.
GK Manuals
Windows: http://cloudmouse.oss-cn-beijing.aliyuncs.com/AppData/41/GK6XPlus%20Driver6.0.0.52.exe
Mac system: http://cloudmouse.oss-cn-beijing.aliyuncs.com/AppData/90/GK6X%20Mac%20App-1.0.0.9.dmg
Images Display
Option 1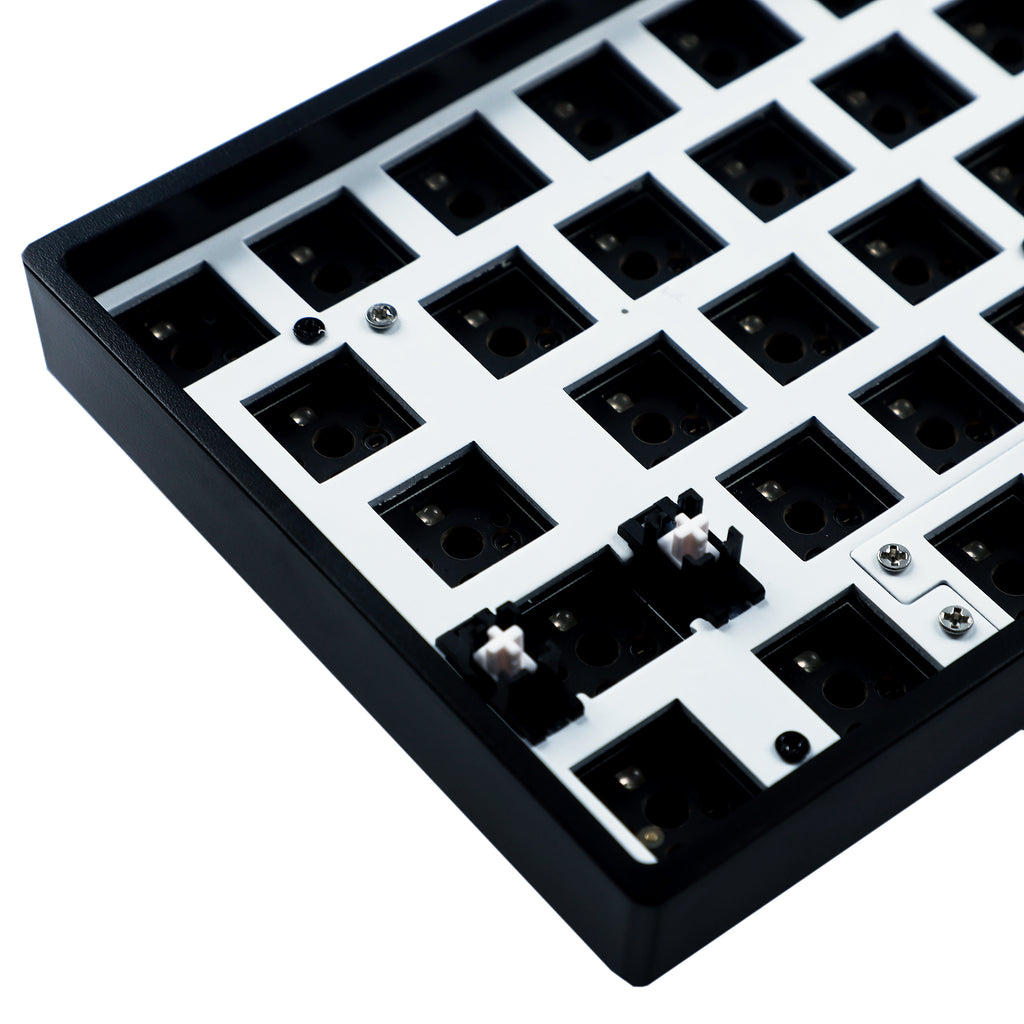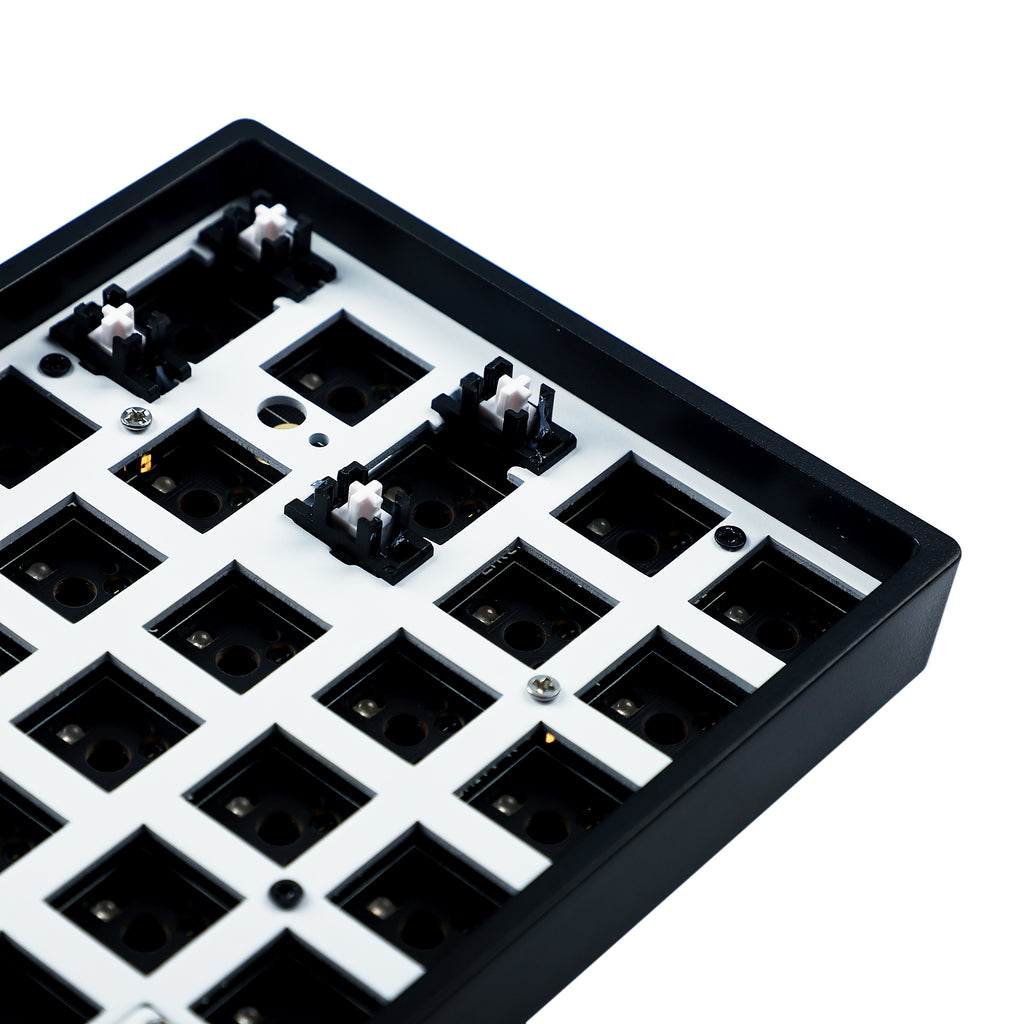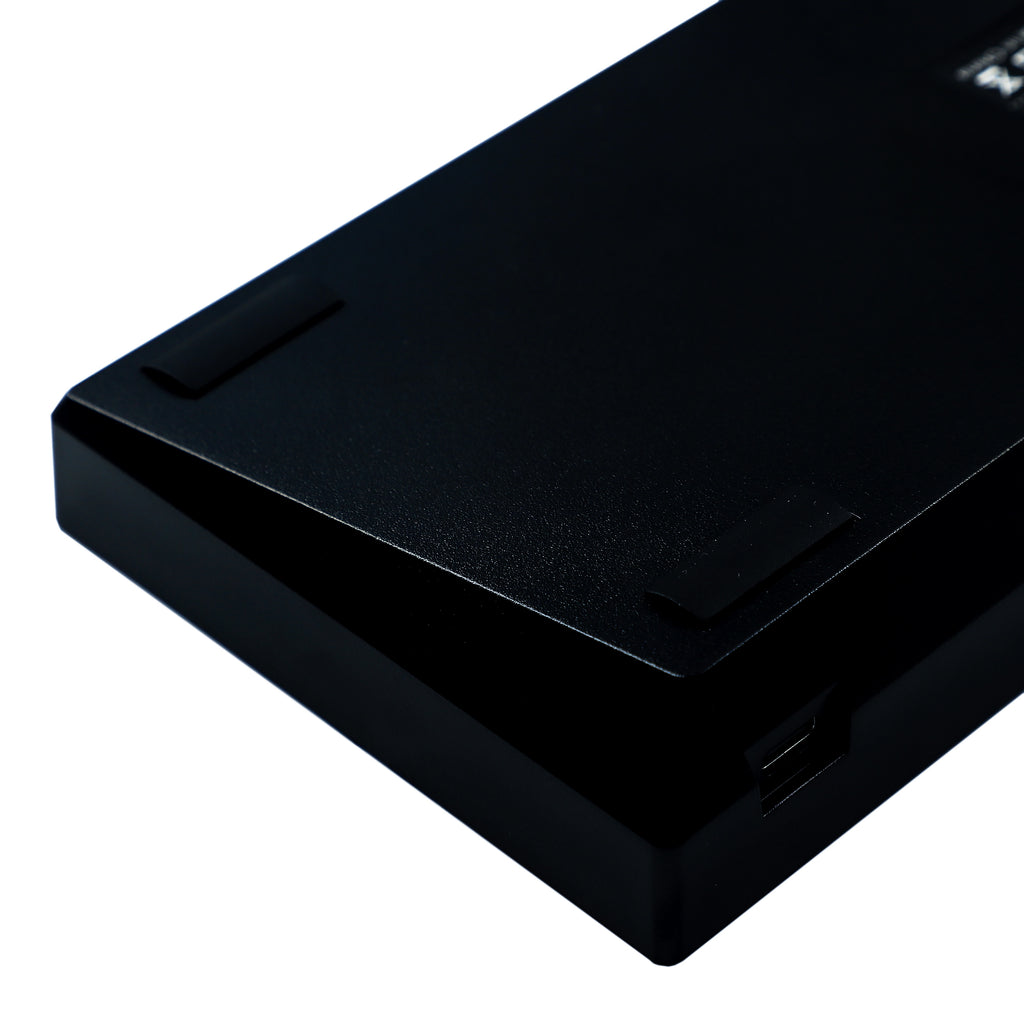 Option 2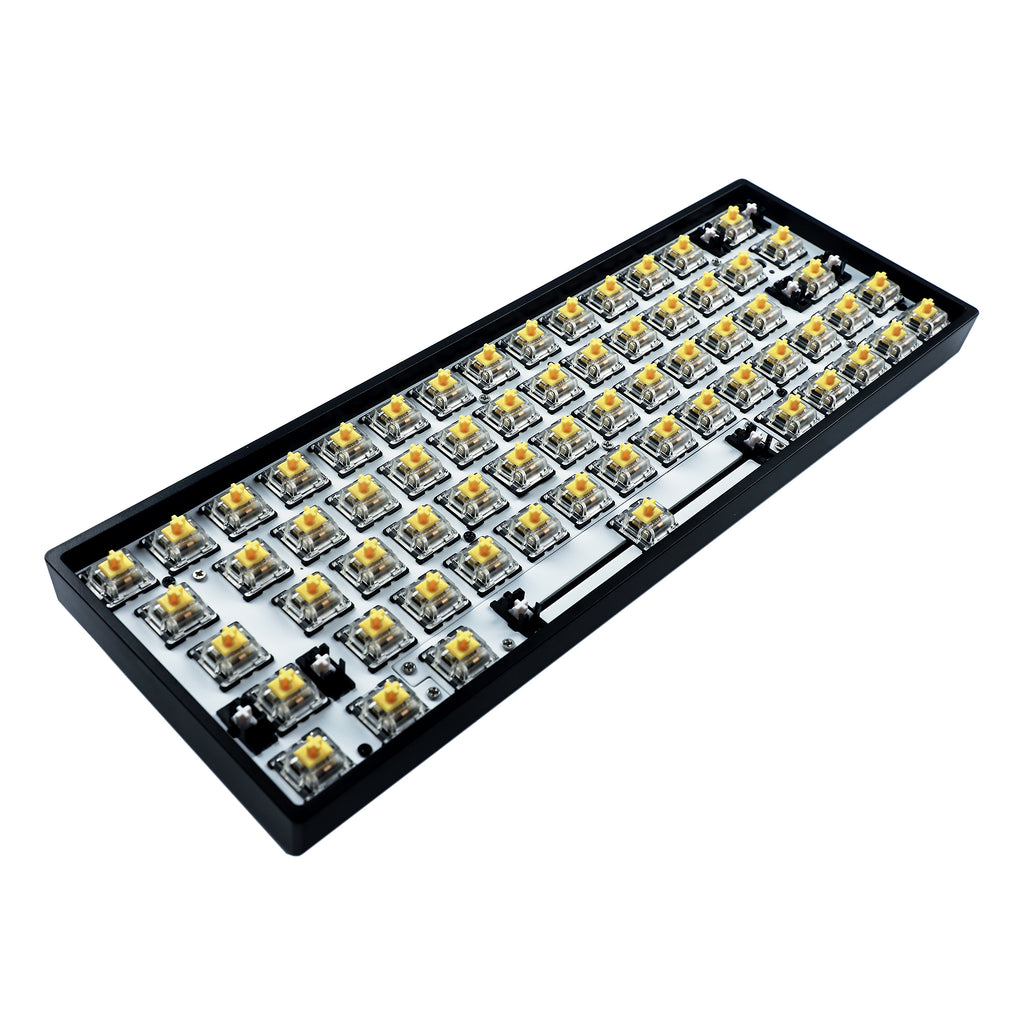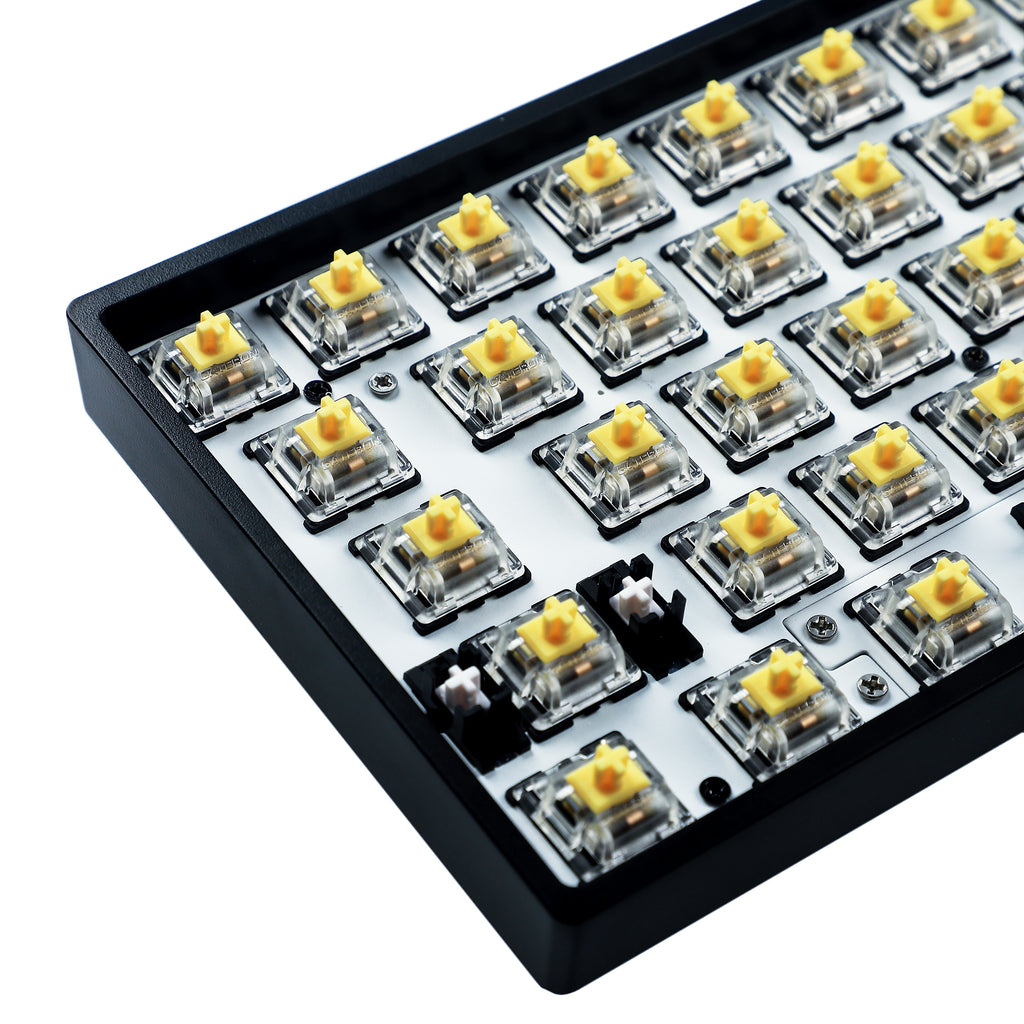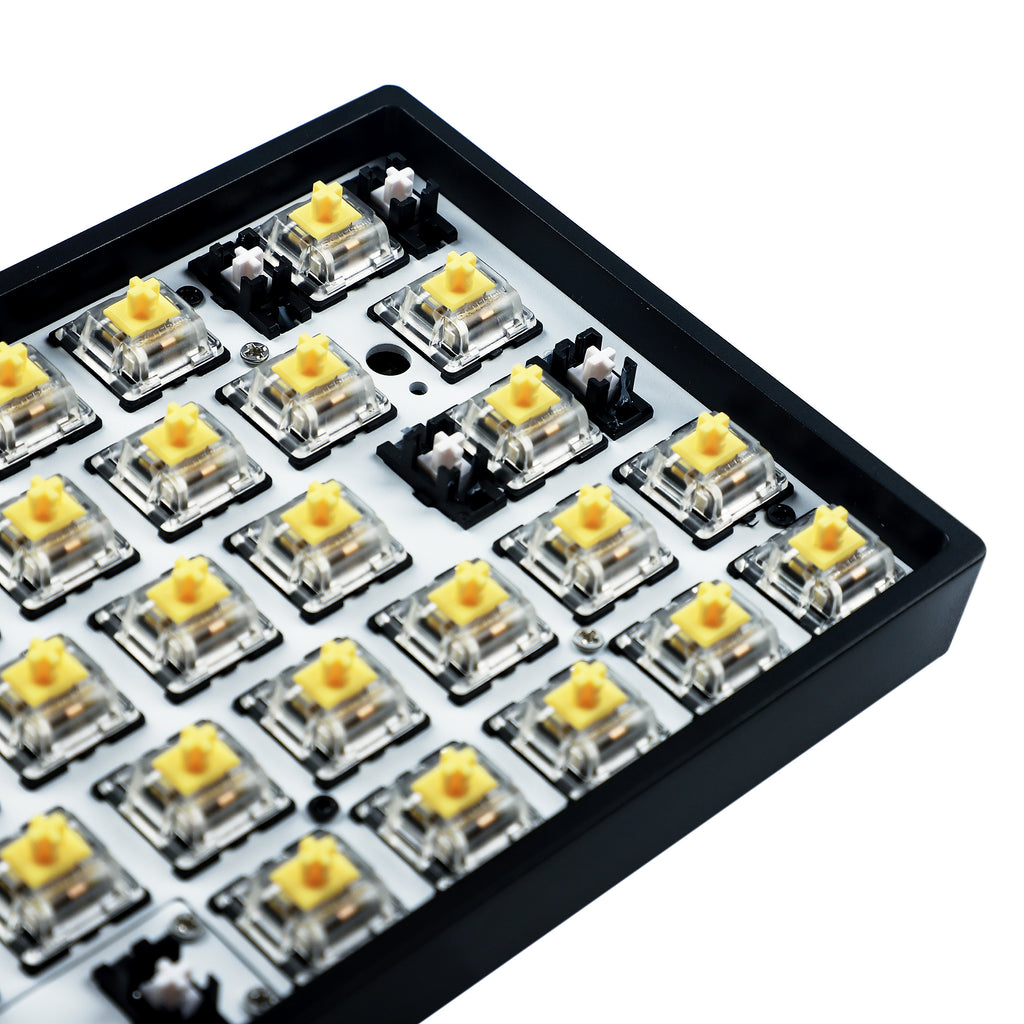 Option 3
View full details