---
Package Included(

GK68 Aluminum/PC Case Kit

)
Option 1: CNC Case + Feet + Stabilizers + Hotswap Type C PCB + Plate + Cable + Removal Tool + Space Module + 1900mah Battery
Option 2: CNC Case + Feet + Stabilizers + Hotswap Type C PCB + Plate + Cable + Removal Tool + Space Module + 1900mah Battery +Switches*70 pcs
Option 2: CNC Case + Feet + Stabilizers + Hotswap Type C PCB + Plate + Cable + Removal Tool + Space Module + 1900mah Battery +Switches*70 pcs + DSA Dye Sub Keycaps
If you order PC case,there is a RGB stripe presented inside.All case is CNC produced
GK68xs is bluetooth edition which support both wired wireless.
Details
GK68XS is bluetooth edition upgraded for GK68s,battery is 1900mah.Bluetooth edition support wired and bluetooth both.
The stabilizers is produced by Gateron factory which is tighter and better than before.For linear switches,please unistall the stabilizer and clip it to get better tactile feeling.If clicky switches,can just keep as it is.
Replacable space module is screwed to case directly.If you want to replace to GH60 case,you need to replace a GH60 size plate which support 64 layout
GK68x /GK68xs adds insert pin for underglow RGB strip now.
Pls note: This pcb is fully programmable,however Fn sits at the right of bottom row and place can't change.
The chipset is MCU 32 bit,8M Flash,3 pcs 256*256*256 RGB drive to support full 16.8 million RGB.
PCB has switches RGB presoldered,it's under per switch.There is no underglow RGB presoldered.
Bluetooth option is bluetooth 5.1,uses broadcom bluetooth chip and program which is more stable even than some 4.0 in the market.You can switch wired and bluetooth mode with Fn+Spc,enter into pairing mode by Fn+ZXC,can connect 3 device at most.
Bluetooth option RAlt ZXC Space key led is related to bluetooth mode,such as when battery volume is low,Ralt led will change color.So if these led color is different from other leds,it's not broken.
​Bluetooth stand by time is around 10 days,if you use it without led,it can last around 6-8 days,if you use it with leds,it last around 2-4 days.The battery will charge in auto when you insert USB to PC or charger when the capacity is under 90%.
GK Manuals
Windows: http://cloudmouse.oss-cn-beijing.aliyuncs.com/AppData/41/GK6XPlus%20Driver6.0.0.52.exe
Mac system: http://cloudmouse.oss-cn-beijing.aliyuncs.com/AppData/90/GK6X%20Mac%20App-1.0.0.9.dmg
Images Display
Option 1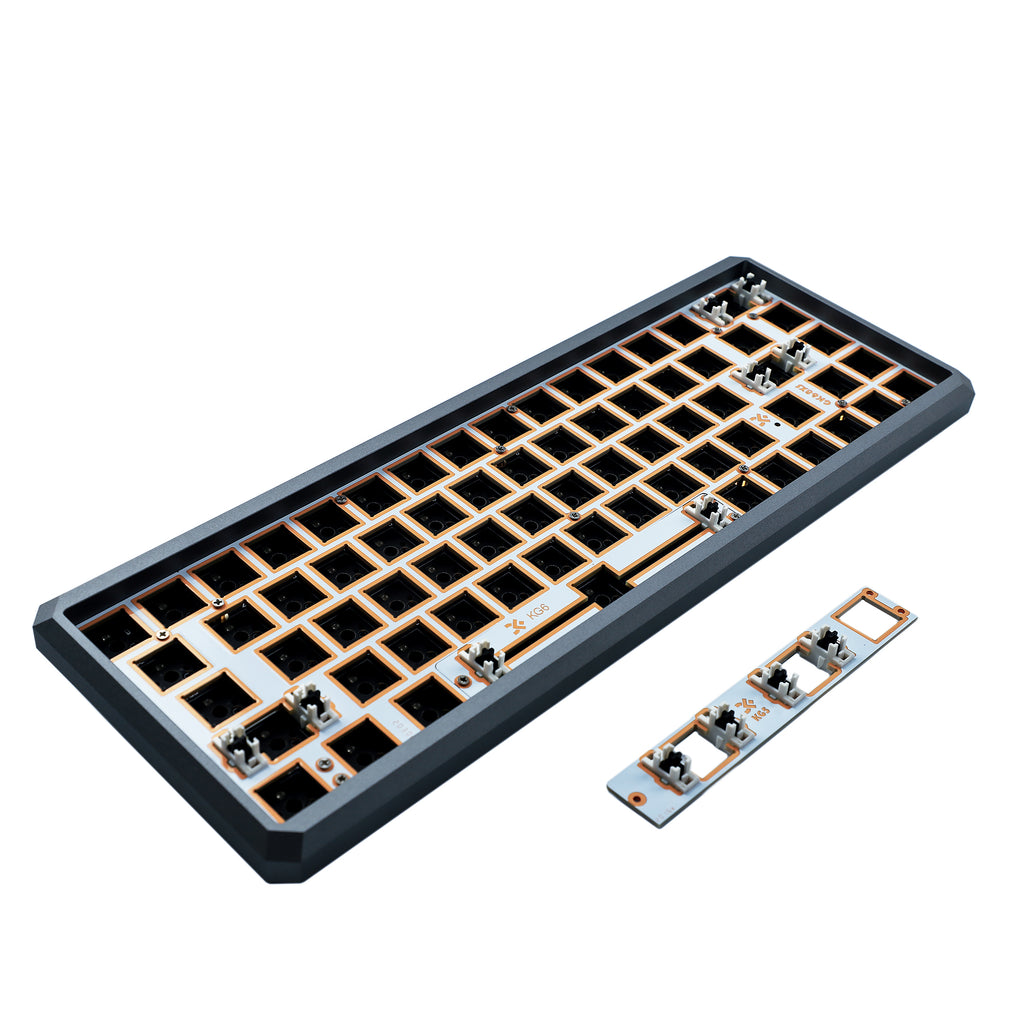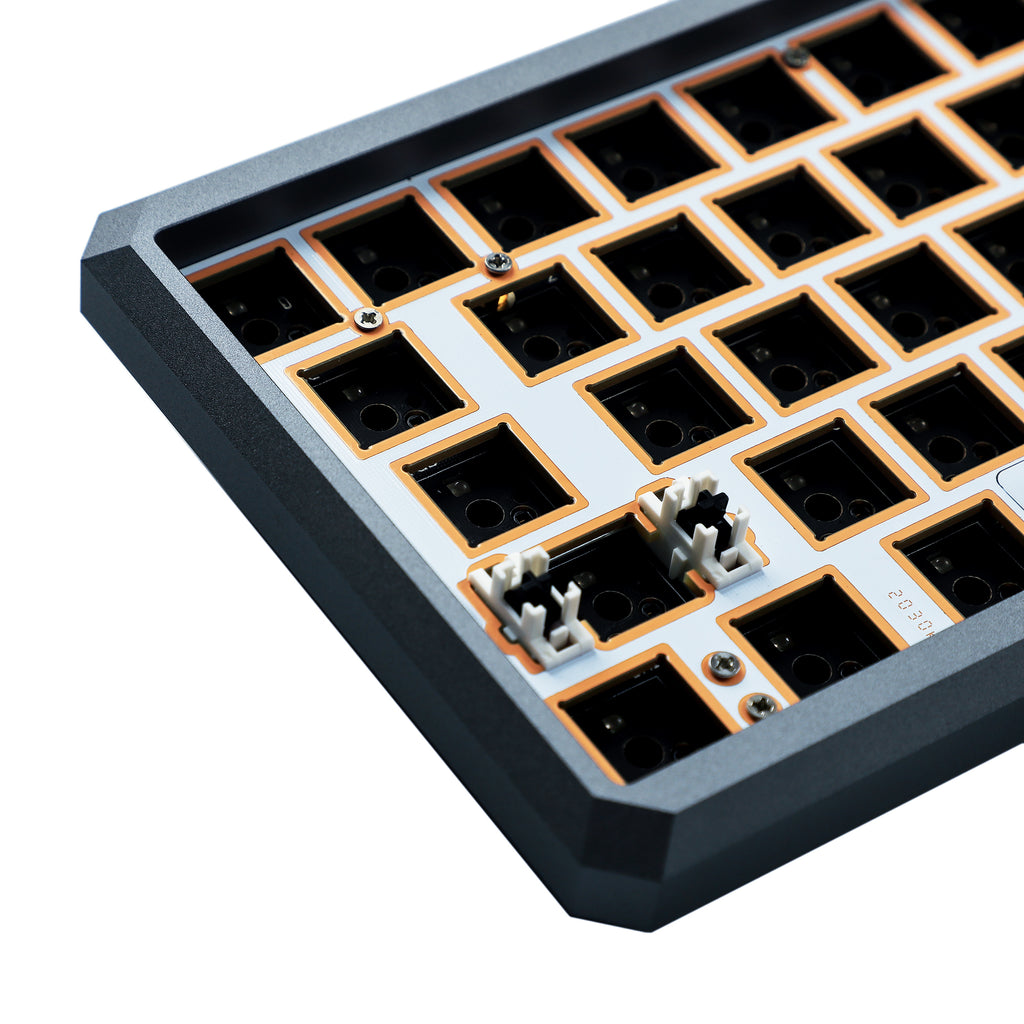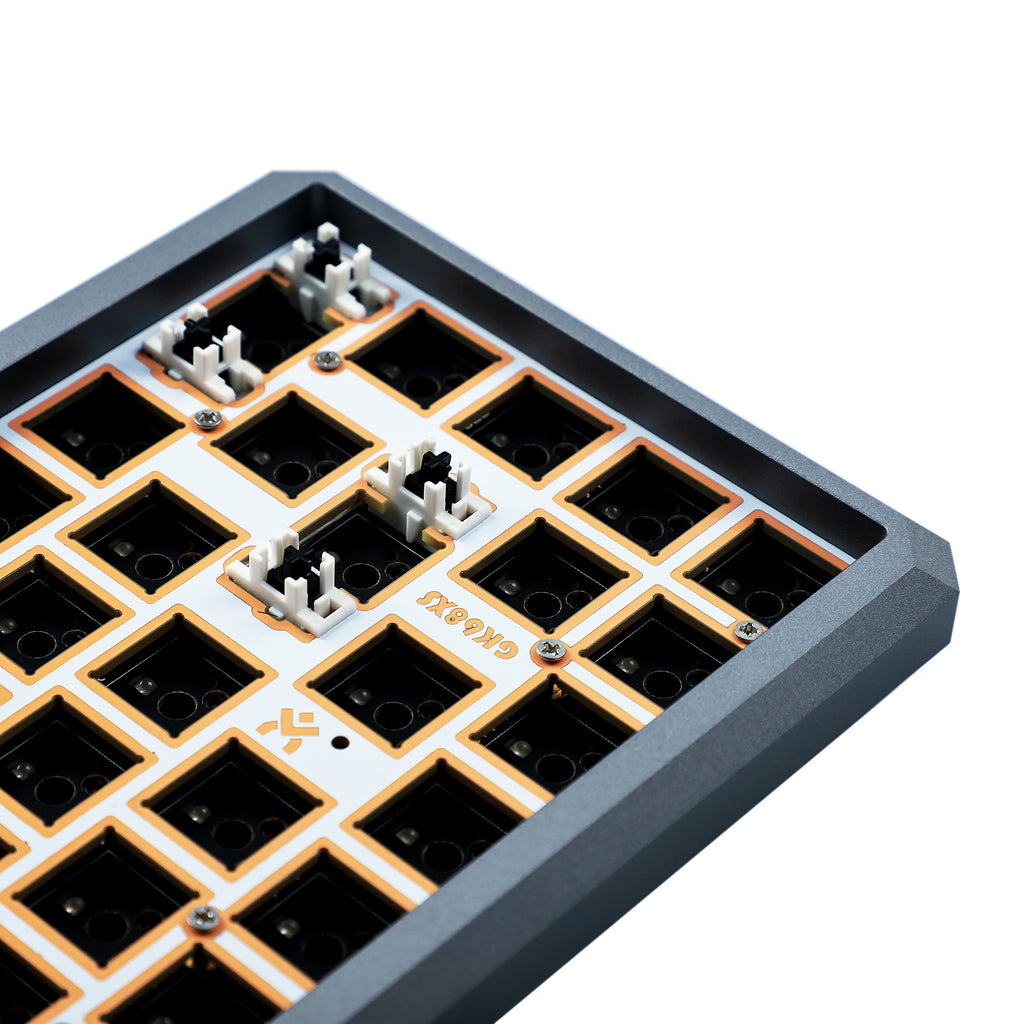 Option 2
Option 3
Note 1
Ymdkey only support paypal now,thanks for understanding.
Note 2
Kindly note all price listed in page don't include destination taxes since every country is different policy.
If you located in EU UK,will charge VAT for orders under Euro150 when checkout since 1,July.
If you order is over Euro150,please pay VAT /customs fee yourself in destination.
For shipping and invoice details,just message us directly is ok.