---
Package Included(

GK68 Aluminum/PC Case Kit

)
Option 1: CNC Case + Hotswap Type C PCB + Plate + Stabilizers + Cable + Removal Tool + Space Module + 1900mah Battery + Feets + Screws
Option 2: CNC Case + Hotswap Type C PCB + Plate + Stabilizers
 

+ Cable + Removal Tool + Space Module + 1900mah Battery + Feets + Screws + Switches*70 pcs
Option 2: CNC Case + Hotswap Type C PCB + Plate + Stabilizers + Cable + Removal Tool + Space Module + 1900mah Battery + Feets + Screws + Switches*70 pcs + DSA Dye Sub Keycaps
If you order PC case,there is a RGB stripe presented inside.
GK68xs is bluetooth edition which supports both wired wireless.
Details
GK68 as the 65% layout,it is better for gaming.
CNC anodized aluminum/PC case.

Hotswap 68 layout RGB north facing PCB with type C port,supports GK Manuals programmable.
PCB chipset is MCU 32 bit,3 pcs 256*256*256 RGB drive to support full 16.8 million RGB.
Plate is glass fiber material,that is same with pcb.
Support splitted spacebar layout,you can just change the space module as your needing.
Keyboard Size: 320*117*18-30 mm(Had not add switches and keycaps of height)
Note
Support Bios setting on PC main board, as well as Usb online update.
Support Mac Operation System,only base function.
Built-in microphone under spacebar, support External sound source play.
Standard layer can't be changed in GK manuals.
GK Manuals
Windows: http://cloudmouse.oss-cn-beijing.aliyuncs.com/AppData/41/GK6XPlus%20Driver6.0.0.52.exe
Mac system: http://cloudmouse.oss-cn-beijing.aliyuncs.com/AppData/90/GK6X%20Mac%20App-1.0.0.9.dmg
Images Display
Option 1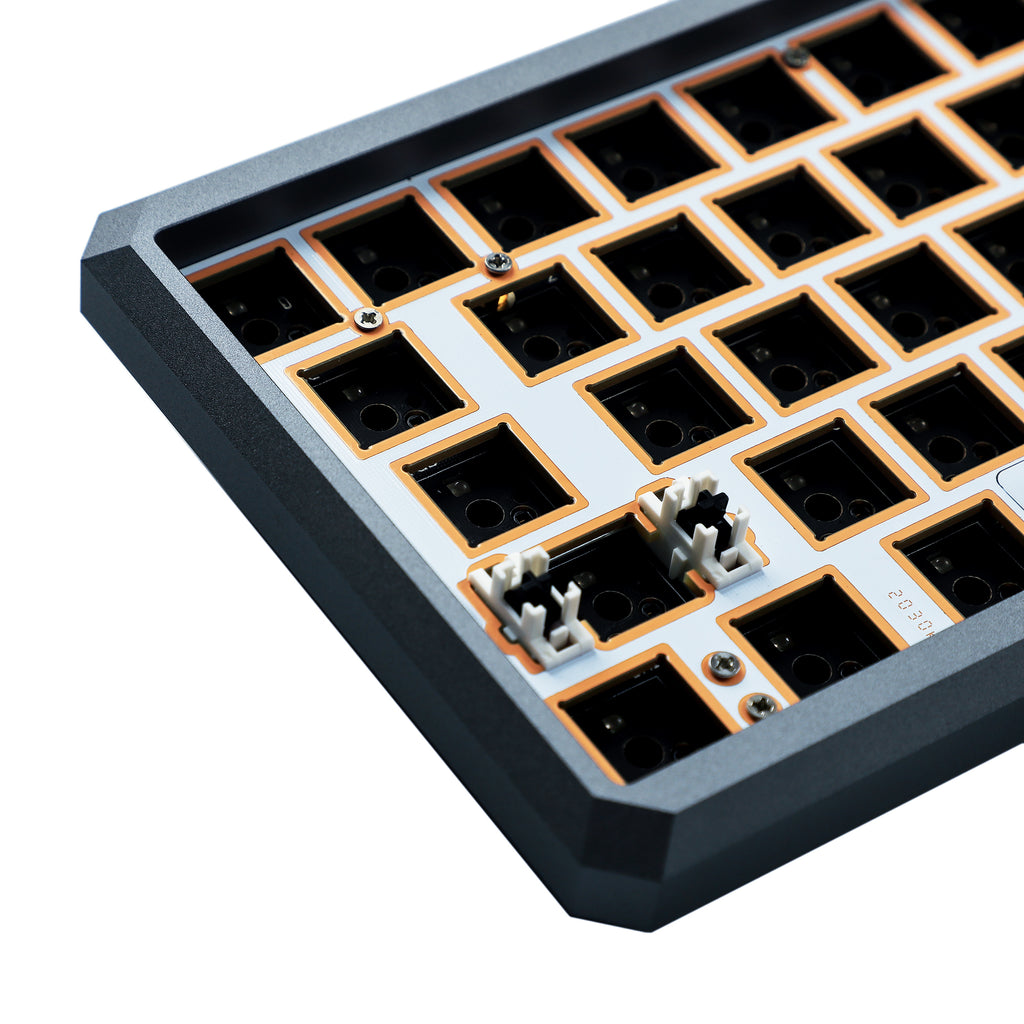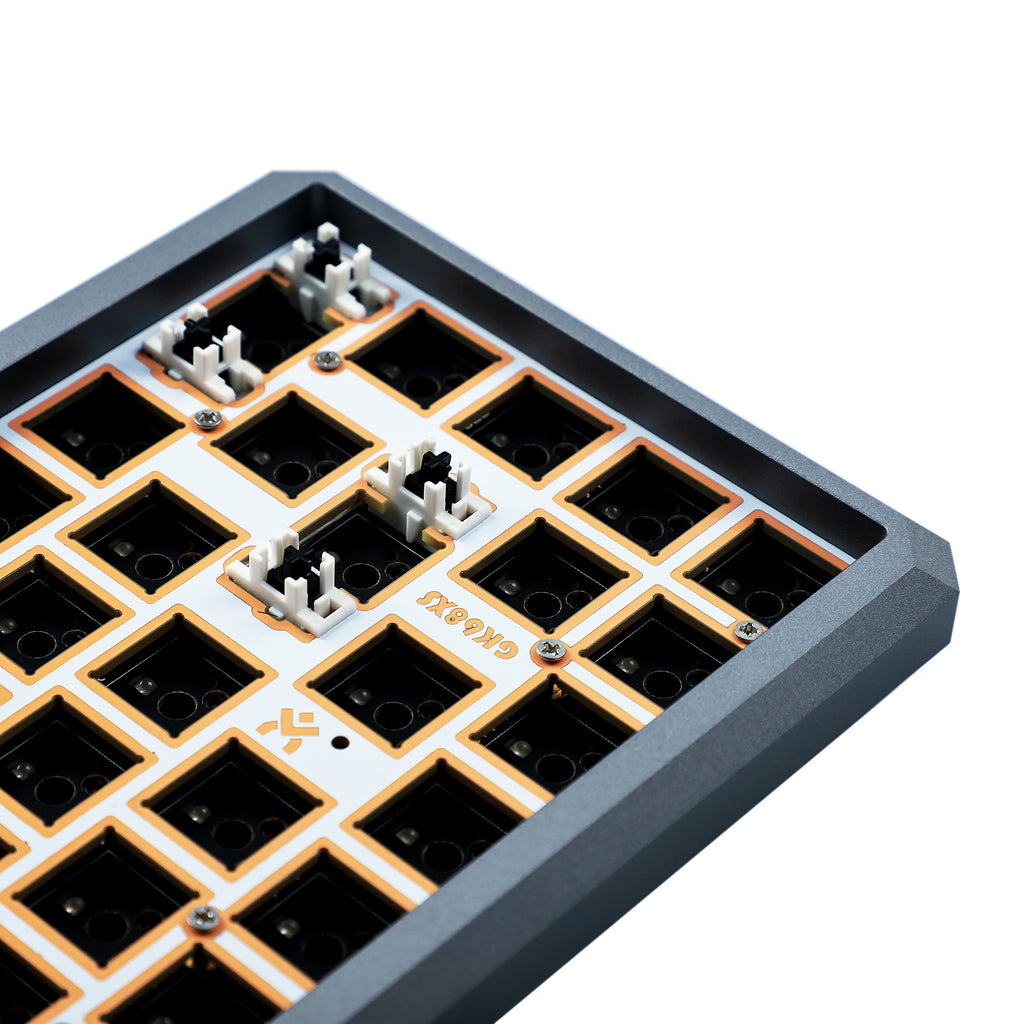 Option 2
Option 3
Note 1
Ymdkey only support paypal now,thanks for understanding.
Note 2
Kindly note all price listed in page don't include destination taxes since every country is different policy.
If you located in EU,will charge VAT for orders under Euro150 when checkout.
If your order is over Euro150,please pay VAT/customs fee yourself in destination.
For shipping and invoice details,just message us directly is ok.
Note 3
We have the installing and software of manuals for Kits or PCBs,please use it with the PCB of model rightly.