---
Package Included
Enough Screw-in Stabilizers + Screws + Rubber pad
Details
This stabilizers are PCB screw-in stabilizers which is directly mounted on PCB.
The wire and the copper screw thread is real gold pated high quality.
The wire thickness is around 1.5mm which is not stuck on some keyboard like GMK,nor too loose like other screw-in stabilizers which make the wire sound big.
You can oil as much as you want to adjust the tactile feeling and the sound.If no oil,the sound will be bigger.Kindly note it.
Options
60 87 Stab set is 1x6.25 (7u) +4x2u which can be used for GH60 87 Tenkeyless Keyboard
104 Stab set is 1x6.25 (7u) +7x2u which is used for 96 104 108 keyboard
Single 2u 625u 7u is only 1 pcs stabilizers
The exact lengh for each wire
7u is 4.525 inch
6.25u is 3.98 inch
6u is 3.8 inch
2u is 1 inch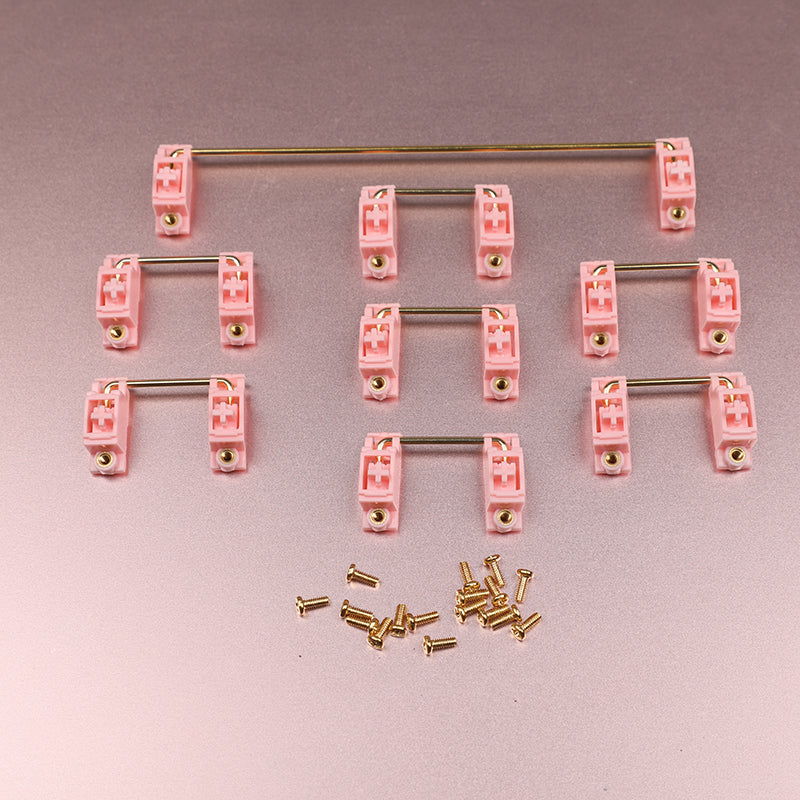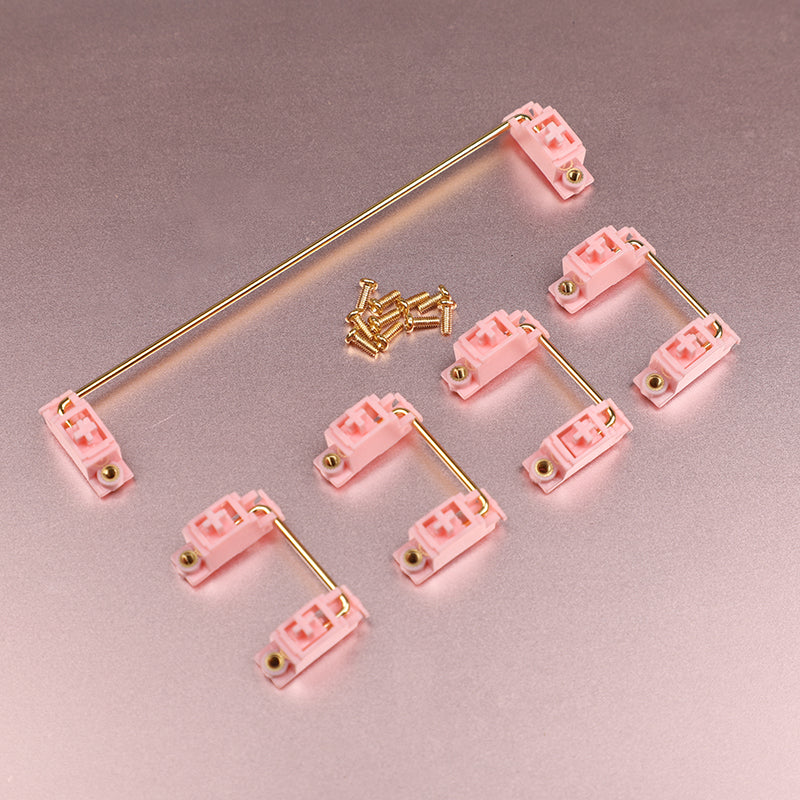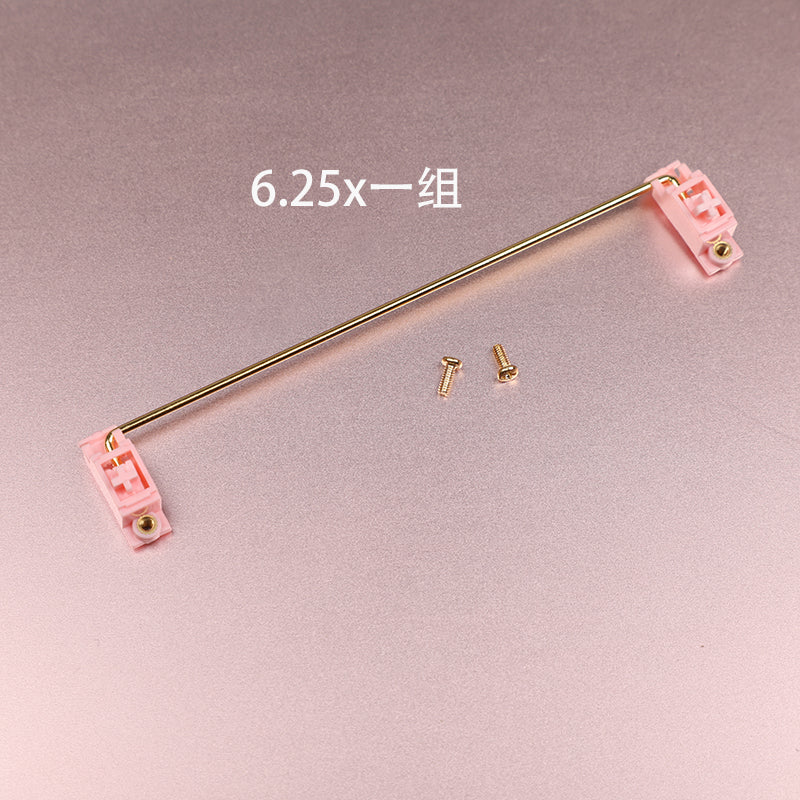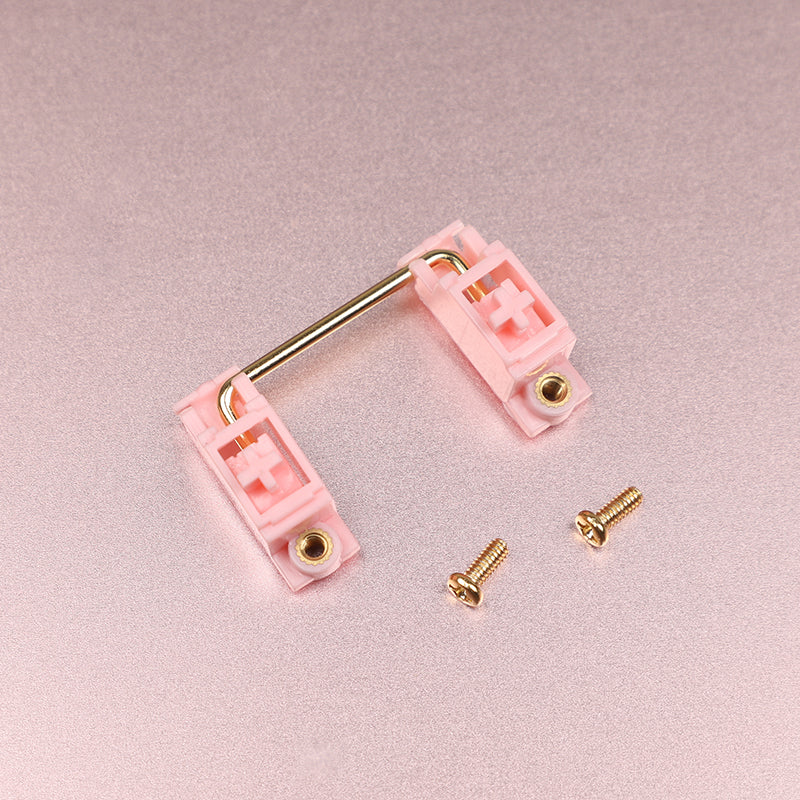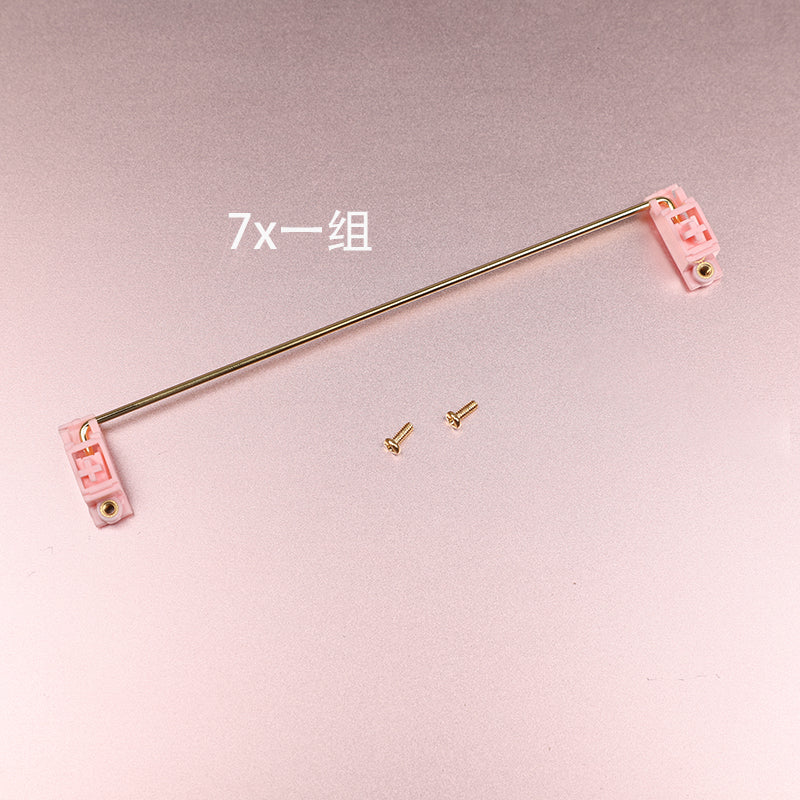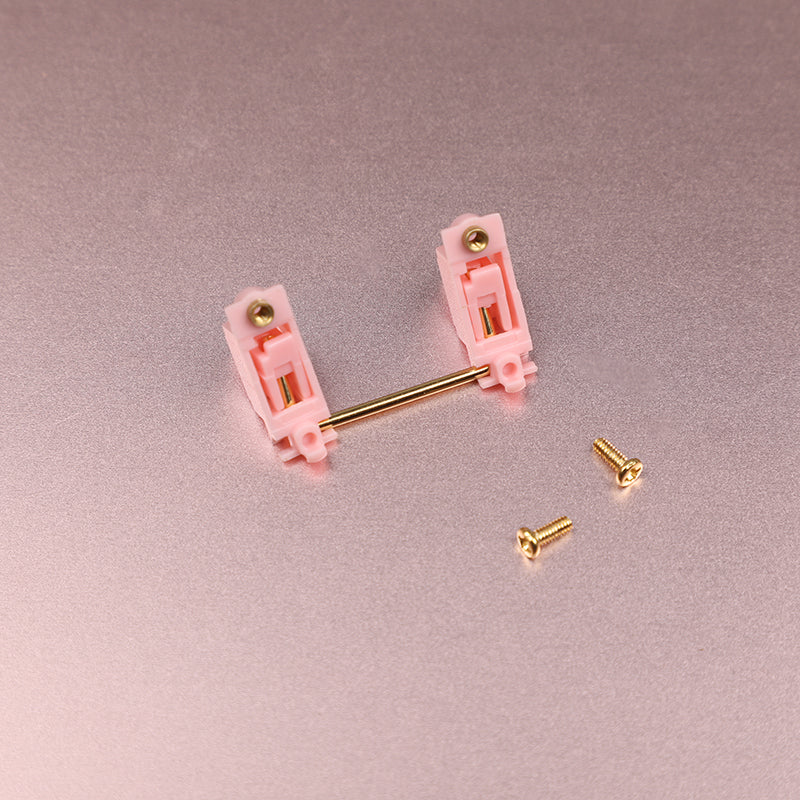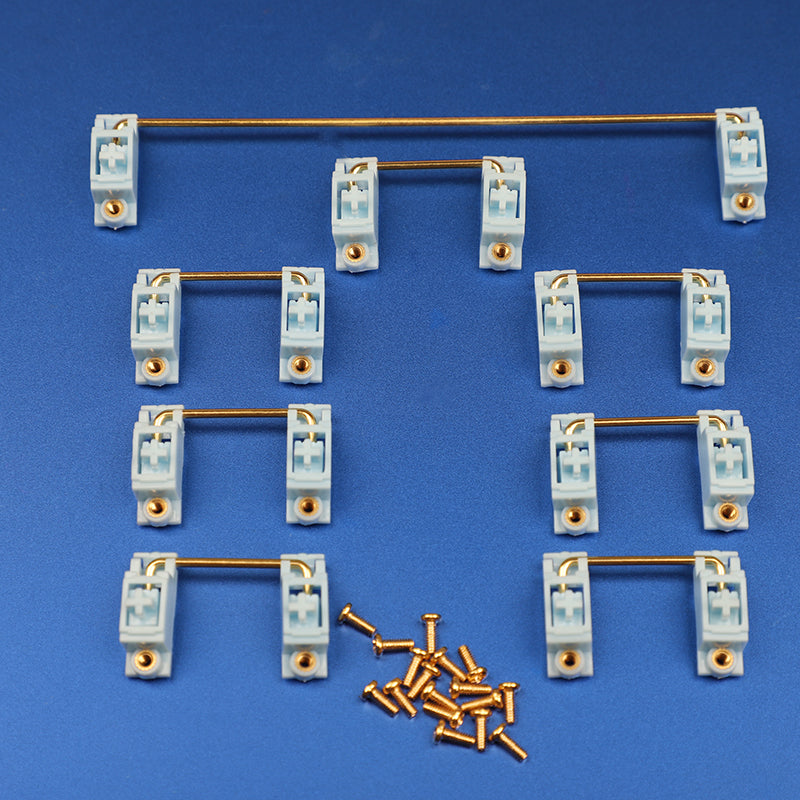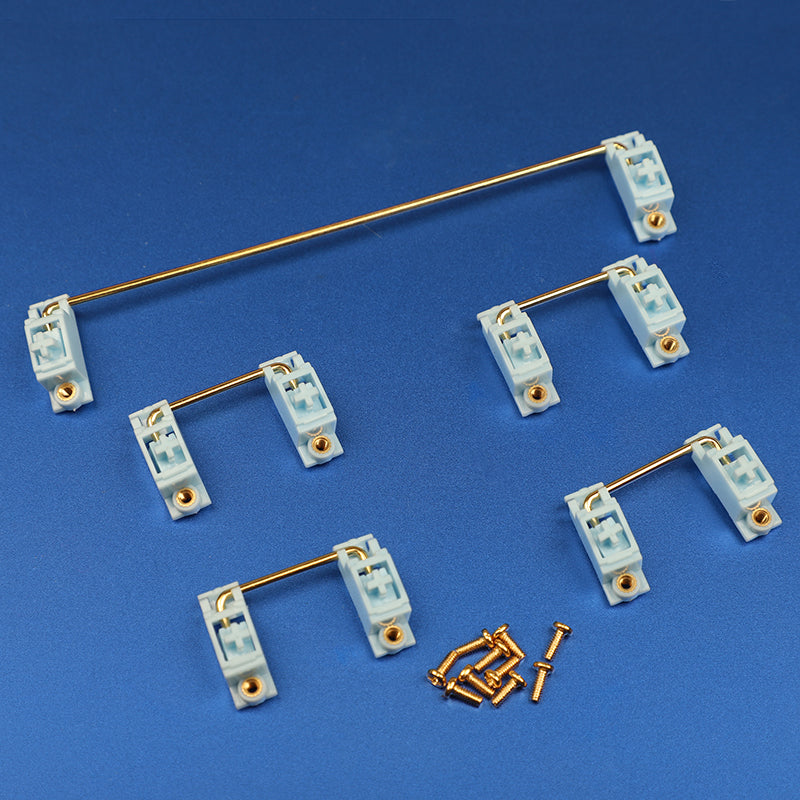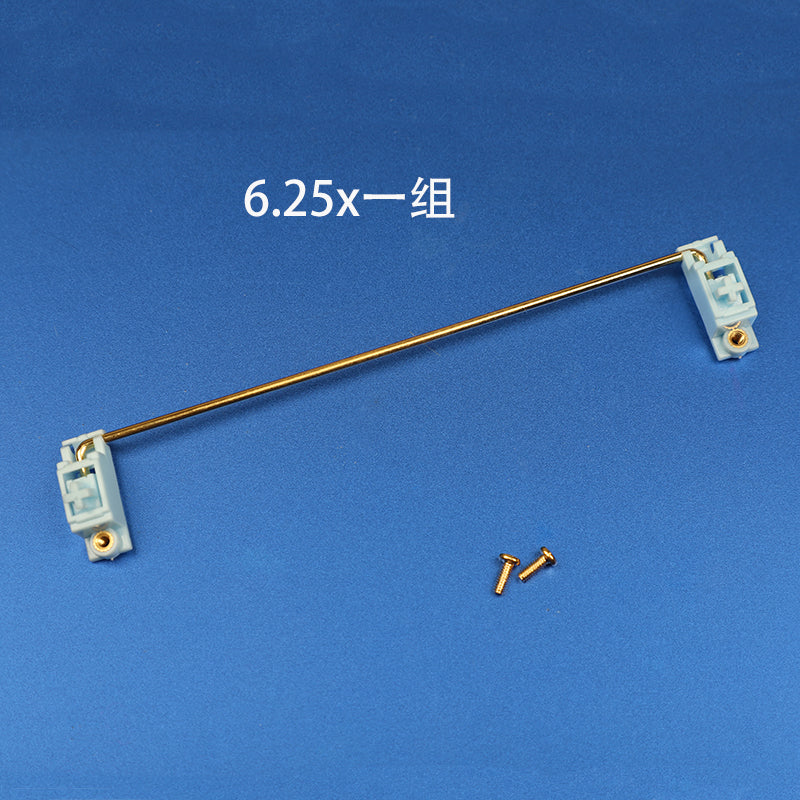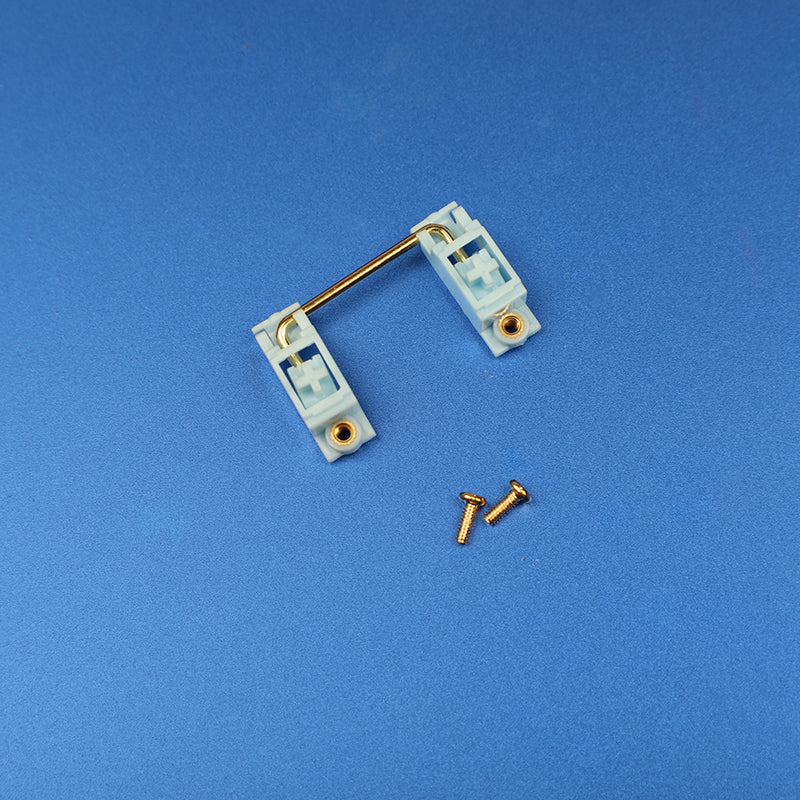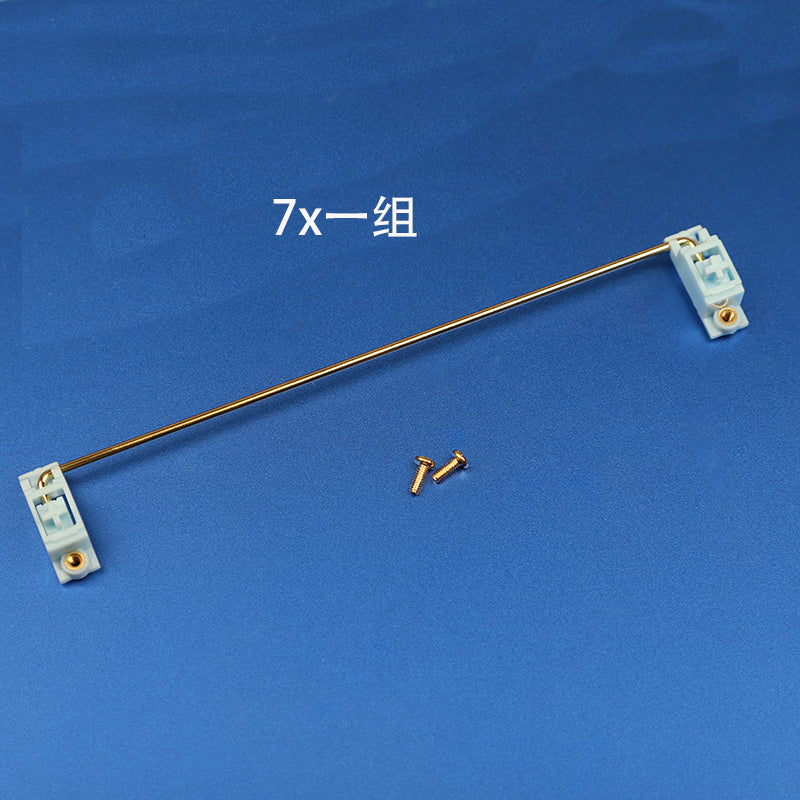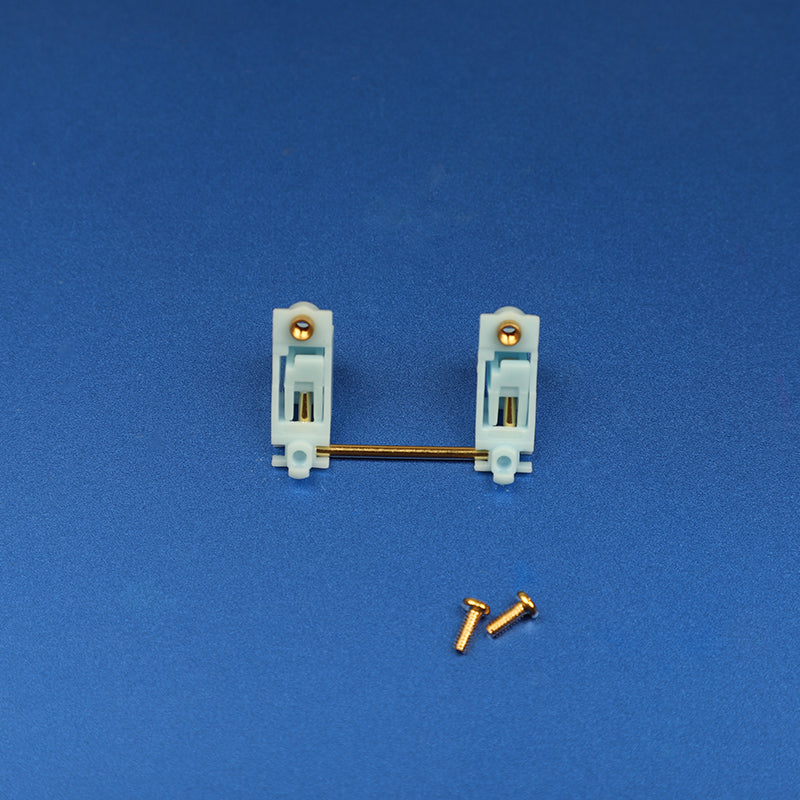 YMDKEY only support Paypal now,thanks for understanding.