---
Package Included(

ID75 Aluminum And Acrylic Layer Kit

)
Option 1: Case+Hotswap ID75 PCB+Cable+Switch Puller+Screws+Feets
Option 2: Case+Hotswap ID75 PCB+Cable +Switch Puller+Screws+Feets+switches*80 pcs
Option 3: Case+Hotswap ID75 PCB+Cable+Switch Puller+Screws +Feets+Switches*80 pcs+DSA 75 Dye Sub Keycap from image
Please note the hotswap pcb upgrade to new ID75 Rev.
If you need add RGB backlit leds for ID 75 hotswap Rev PCB,can just order kit with more 10 pcs this links to upgrade rgb backlit for per keys.(Upgrade leds by 5 usd)
Details
Ortholinear keyboard keep the finger more flexible in working.From our air40 ortholinear to ID75 ortholinear,it is a better option for more keys.And keep the middle size for working and gaming.
CNC anodized aluminum case with acrylic layer for rgb underglow,keep the rgb underglow working better.And if you upgrade pcb be all rgb leds(for backlit),can still keep the rgb leds of working fully.
Integrated plate of top part will make the switches of pressing directly.
Hotswap north facing rgb underglow pcb,fit VIA only now.If you need add rgb backlit,can still add more 5 usd(10 pcs,total 5 usd)to add the rgb backlit.Of course,we still have the acrylic rgb kit for it in this link.
Note
New edition PCB use F103 chipset whose Flash Memory Card is 128k.Much bigger than 32u4.Switch led support 3528 WS2812s Reversed RGB led.You can add on yourself,or just add usd 5 to us to add on for you.
If you want special function,can still use MSYS and VS Code to make the file.However that need to learn yourself on website.Normal customers is enough to use VIA directly.
We don't provide the teaching service for the MSYS because it is really complicated for different system in Windows or Mac etc.If you need more layers of file,we can create for you.

Add foam better for handle feels.
VIA manuals
drive.google.com/file/d/1GBH7PJpw_qYQDJefRYSbvCboMjCTEk-R/view?usp=sharing
Images Display
Option 1

Option 2

Option 3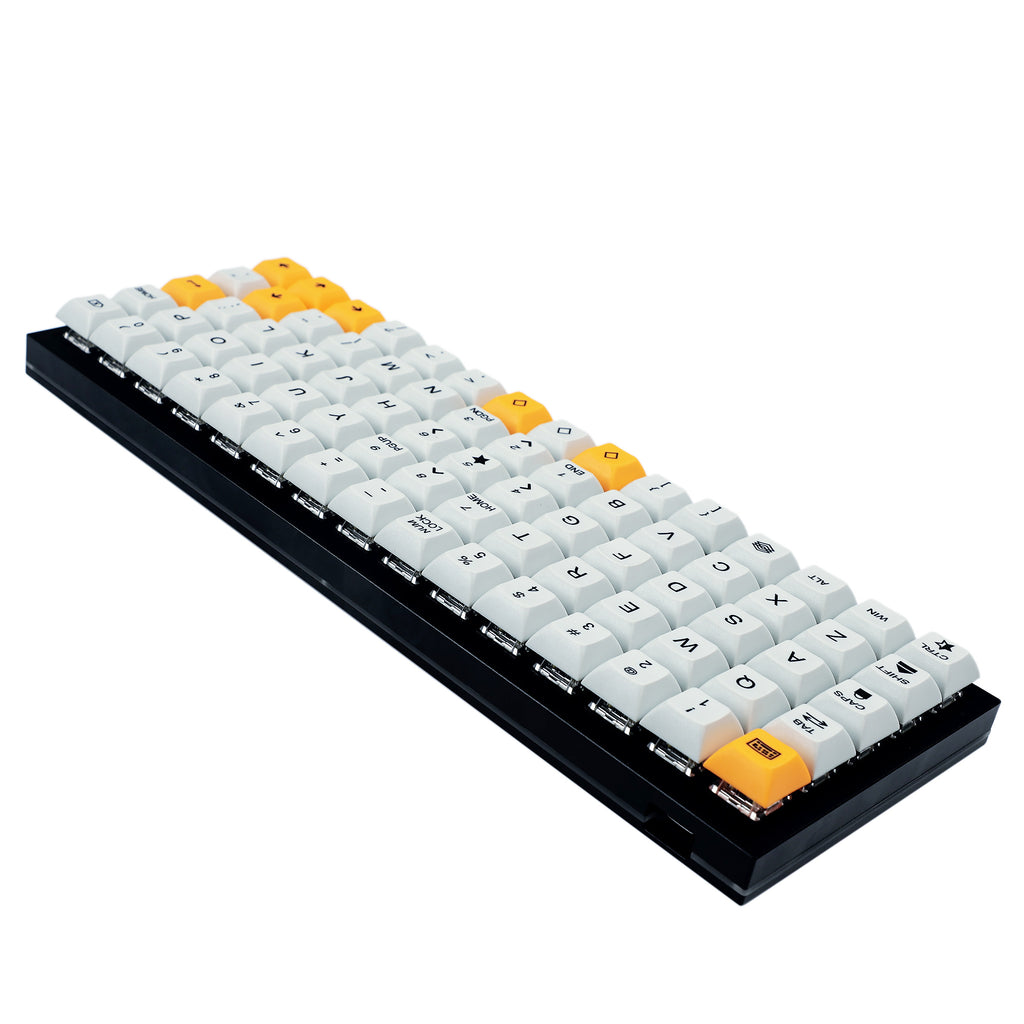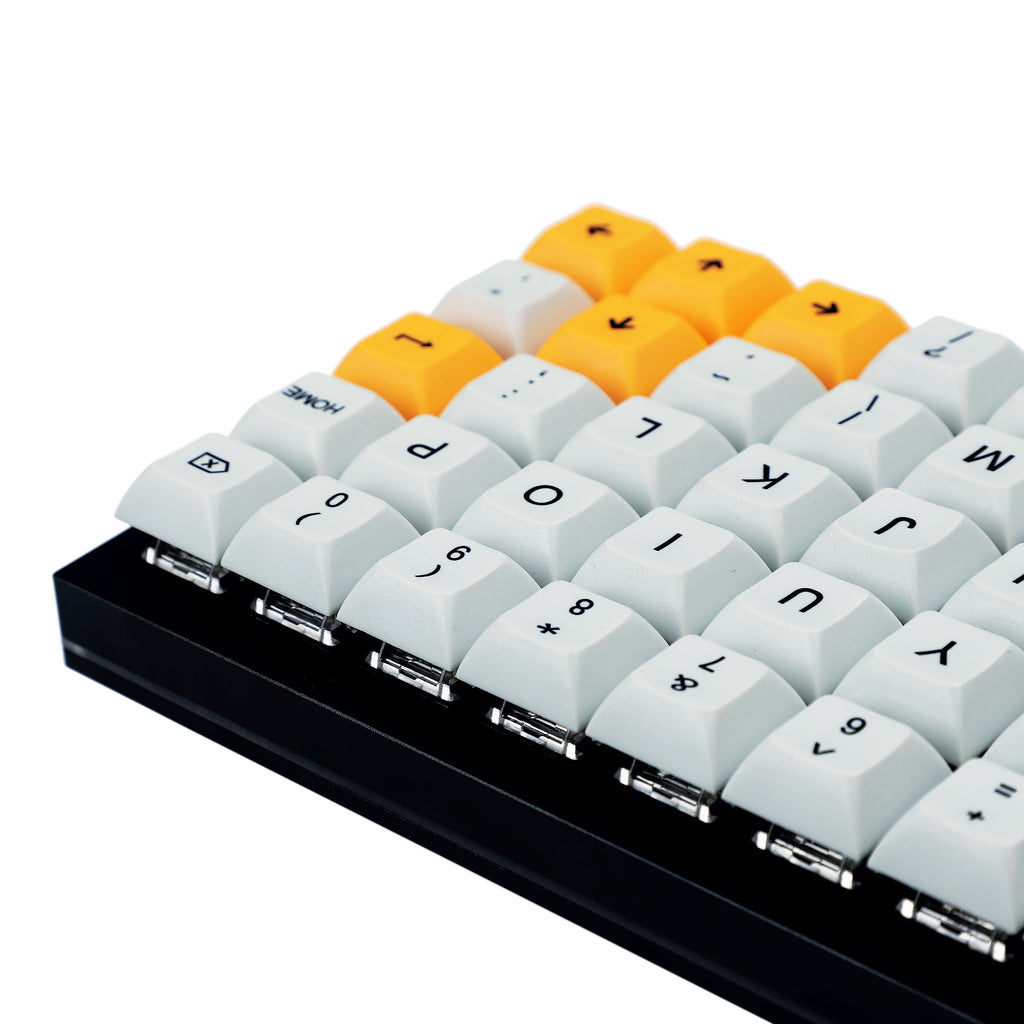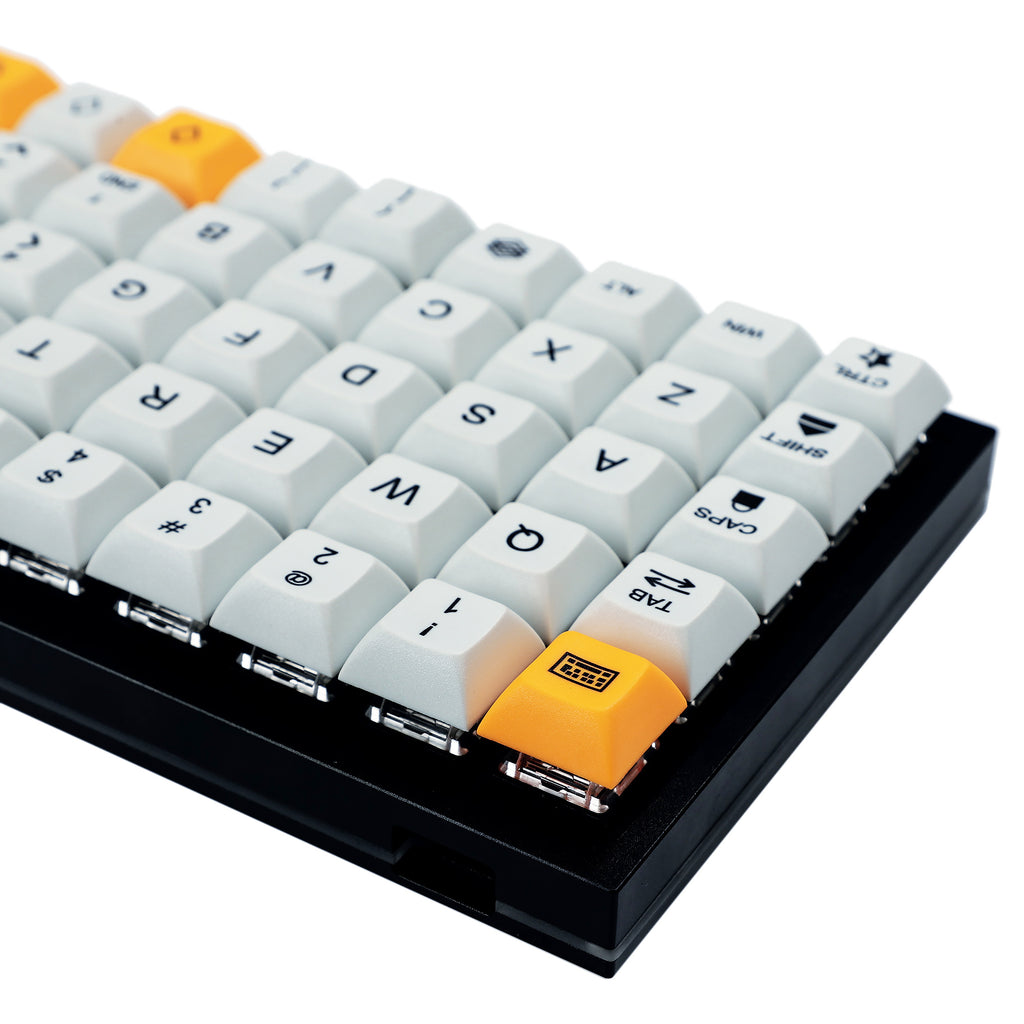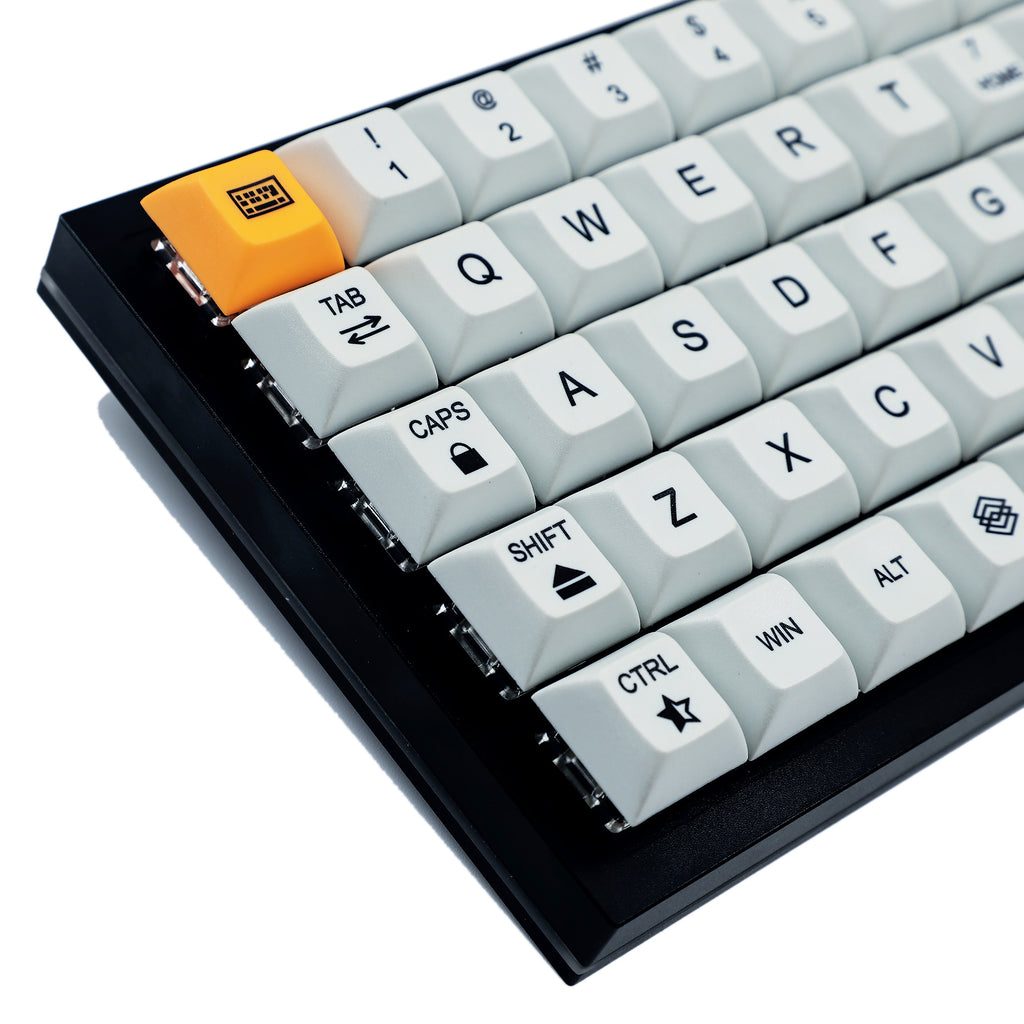 Note 1
Ymdkey only support paypal now,thanks for understanding.
Note 2
Kindly note all price listed in page don't include destination taxes since every country is different policy.
If you located in EU UK,will charge VAT for orders under Euro150 when checkout since 1,July.
If you order is over Euro150,please pay VAT /customs fee yourself in destination.
For shipping and invoice details,just message us directly is ok.