---
Package Included(

YMD-75% 84 Acrylic Kit

)
 Option 1:Only Case+Screws+Aluminum Feets
 Option 2:Case+Plate+PCB+PCB Stabilizers+Screws+Aluminum Feets+Non Assembly Service
 Option 3:  Case+Plate+PCB+PCB stabilizers+Screws+Aluminum Feets+Switches+Assembly Service
If you only need case,please choose "only case" option
Details
From 108 TKL etc to 75%,75% as the standard middle size layout keyboard,fits working and gaming of situation better for some special spaces.
This acylirc case with RGB underglow PCB will make the underglow leds of working so better,so we adivse you use it in private environment.
If you need the better rgb,can consider the V4 RGB link kit.
CNC full acrylic case has the material of influences in hardness but keeps better underglow for PCB.
Soldering south facing with rgb underglow PCB only supports bootmapper now,so if you choose it,please note that.And it still needs a soldering iron to install switches.Of course,it support ANSI ISO together.
Hotswap north facing with rgb underglow pcb supports qmk and via together,but we only give one layout for it.It is layout B ANSI.
Plate still is aluminum/Brass/PC as the material to fix switches with pcb.Keep more options for handle feel of switches.
Keyboard Szie: 317*129*14 mm(Had not added the switches,keycaps,aluminum feets of heights)
Note
If you need change the hotswap pcb of layout with this kit,can just leave a message in cart of page for kit.
For soldering pcb,you still need a soldering iron to install switches.And it only can use bootmapper to program now.So if you flash it with others,can contact us to get the way that reset pcb.
Soldering and hotswap pcb all only support one backlit led now if you solder it yourself.So if you consider the rgb of working,can try this rgb pcb for it.Of course,we still have some kits for it.
Case Size(Unit:mm)
PCB Manuals
YMD75 V2 Soldering PCB
https://drive.google.com/file/d/1vMUbjzyKlsihNI8jNVvvqAk7vpWzmBqr/view?usp=sharing
YMD75 V3 Hotswap PCB
VIA Manuals: drive.google.com/file/d/1Wb30VnqHMV0dIVNKqcVWVaVzL5ZZgRxM/view?usp=sharing
This kit support the layout as below(Soldered V2 PCB)
Images Display
Option 1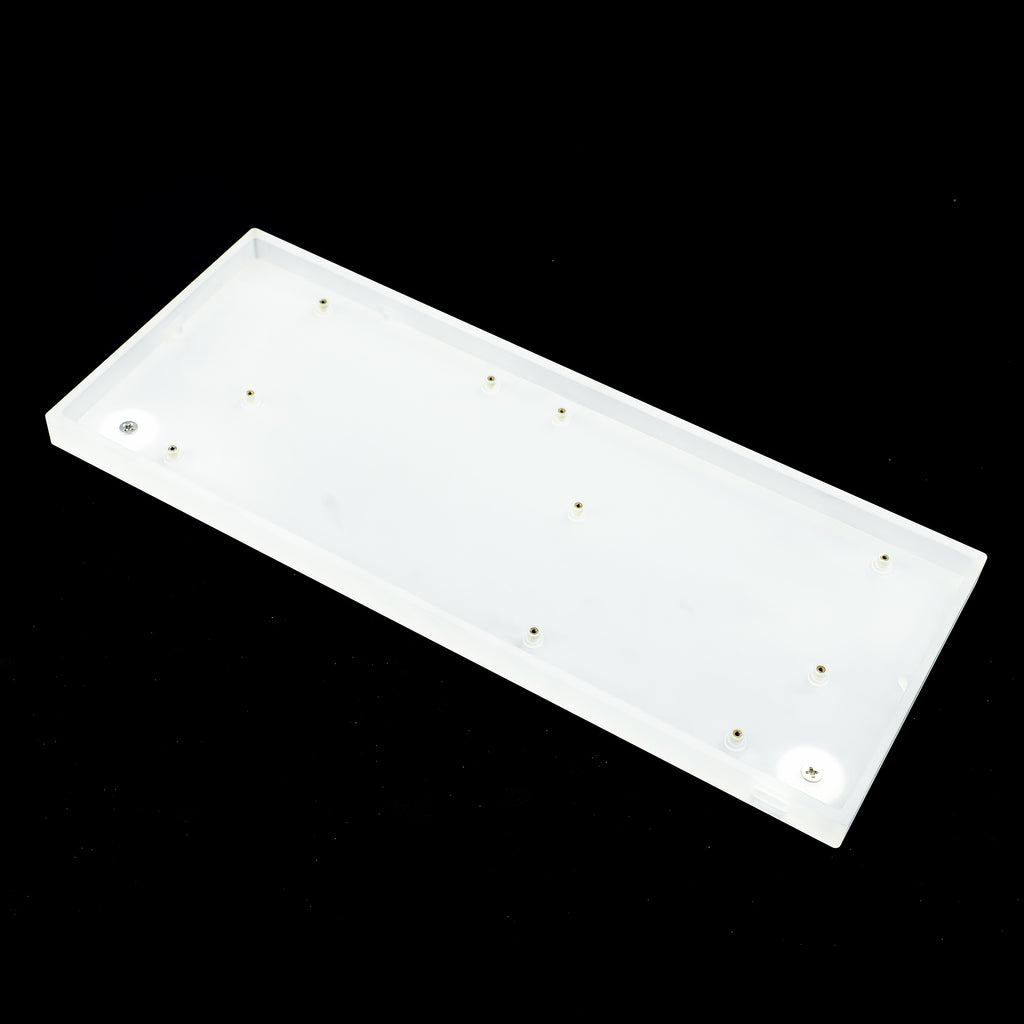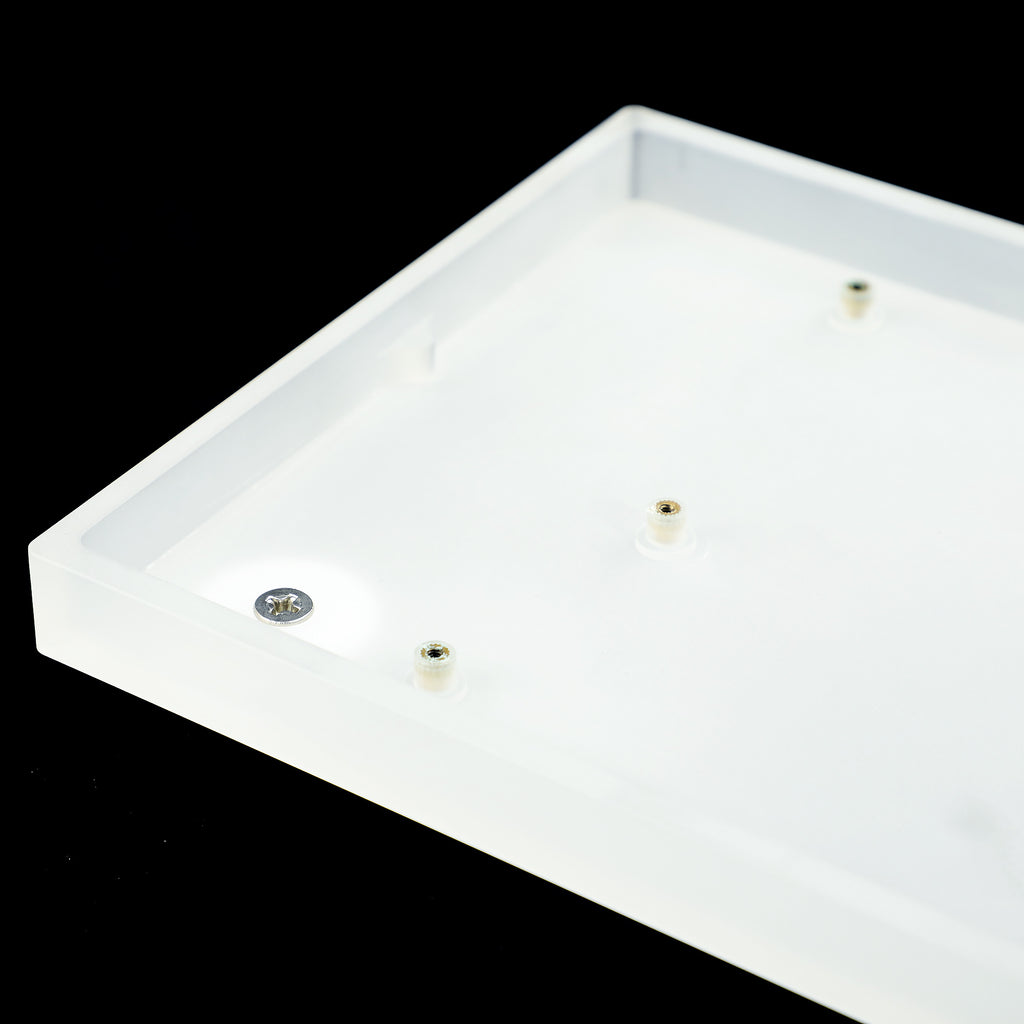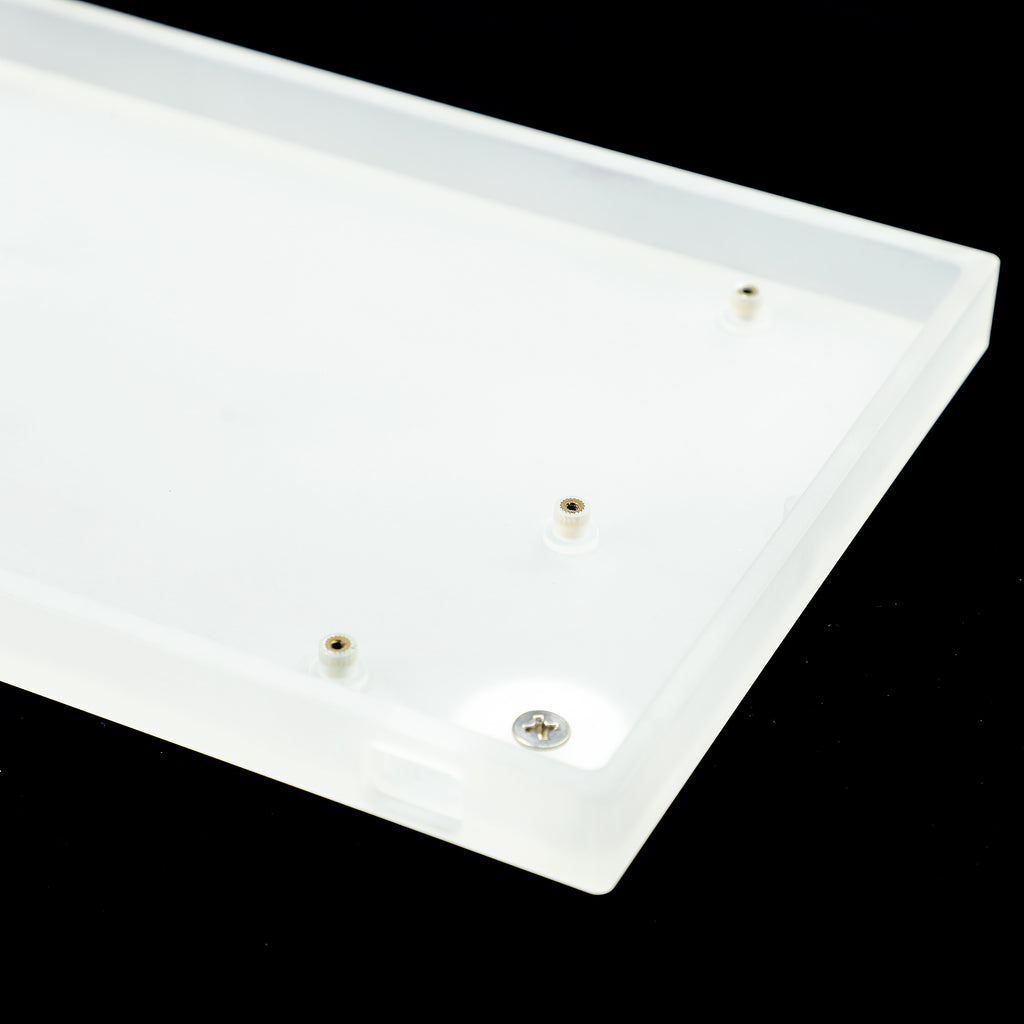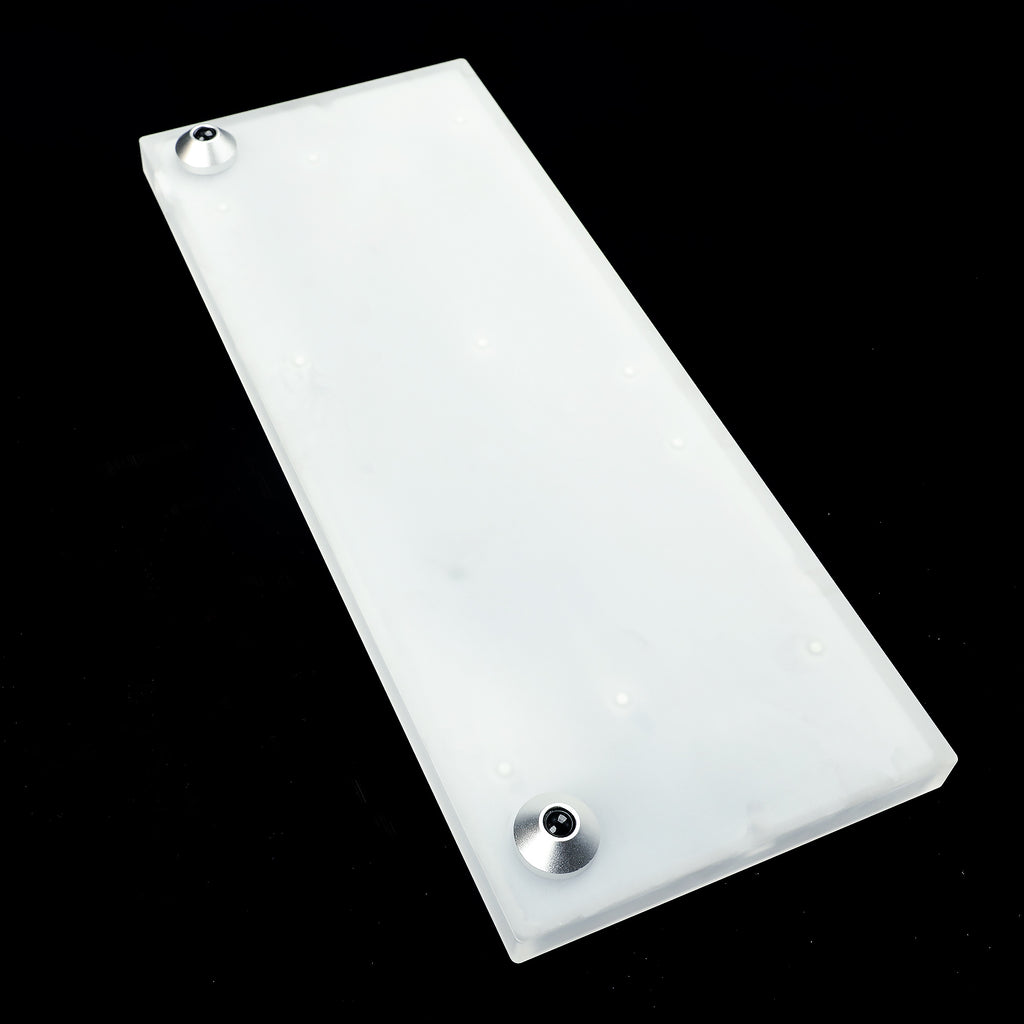 Option 2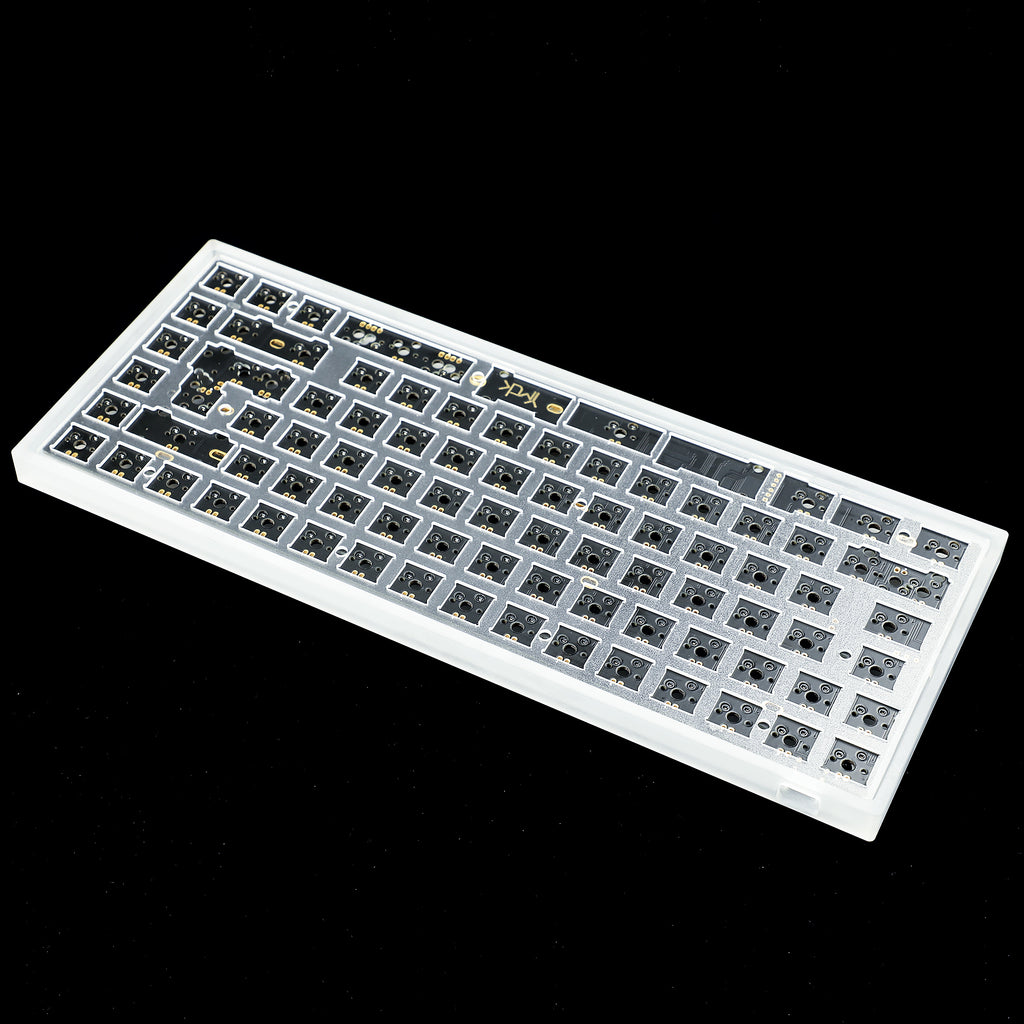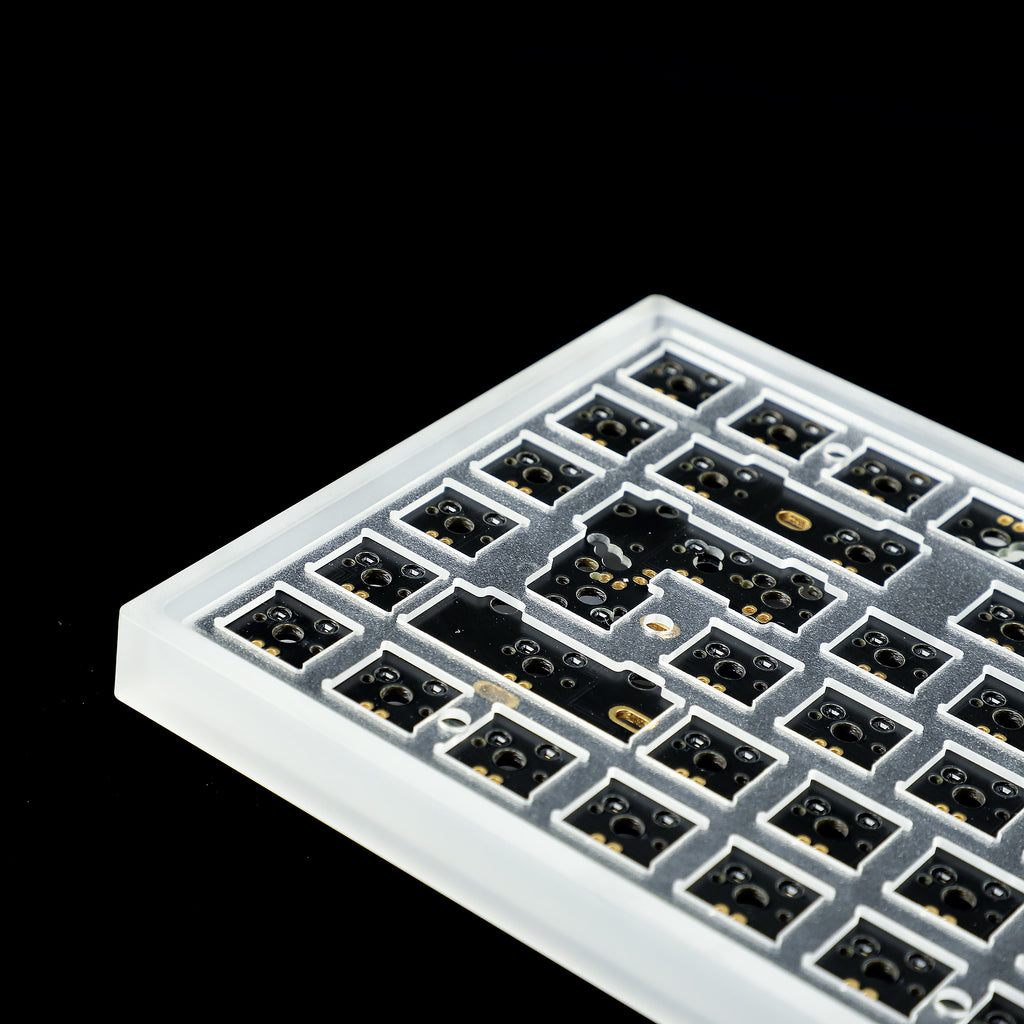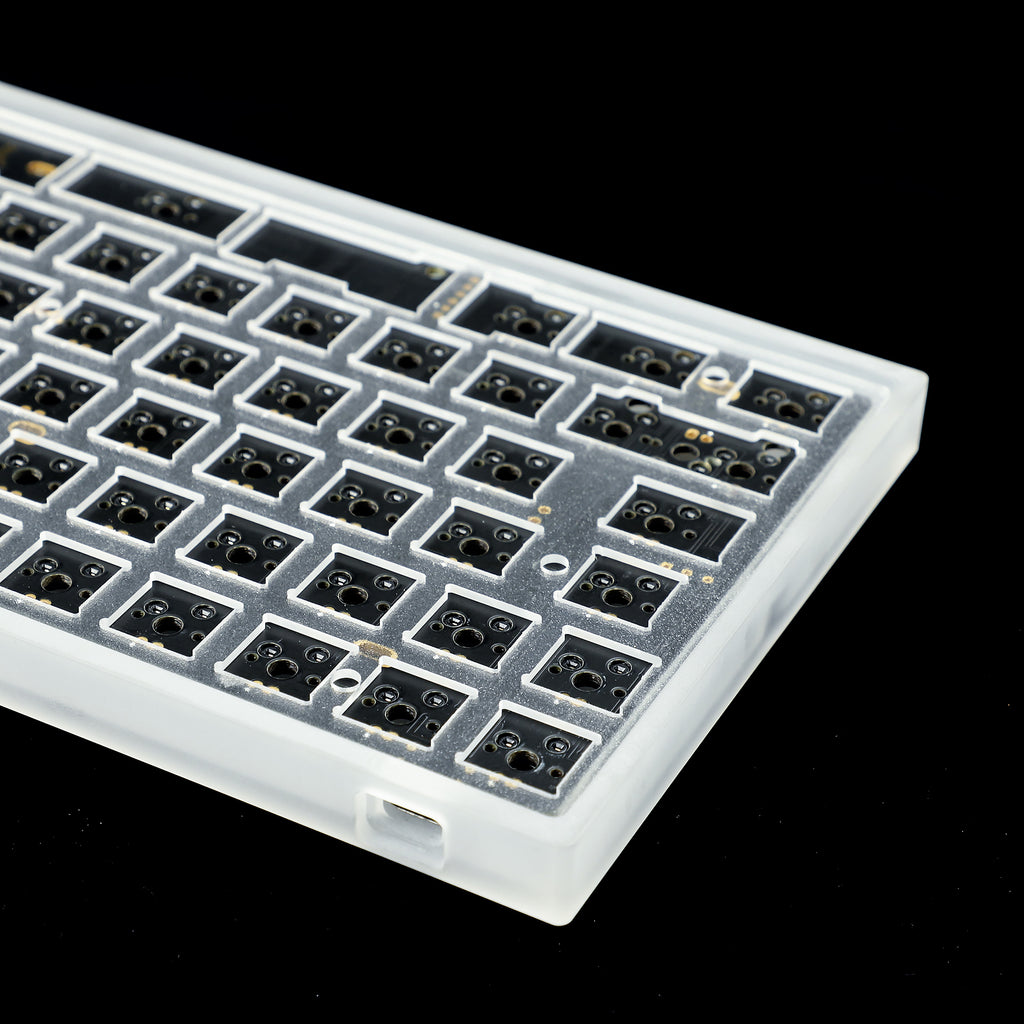 Option 3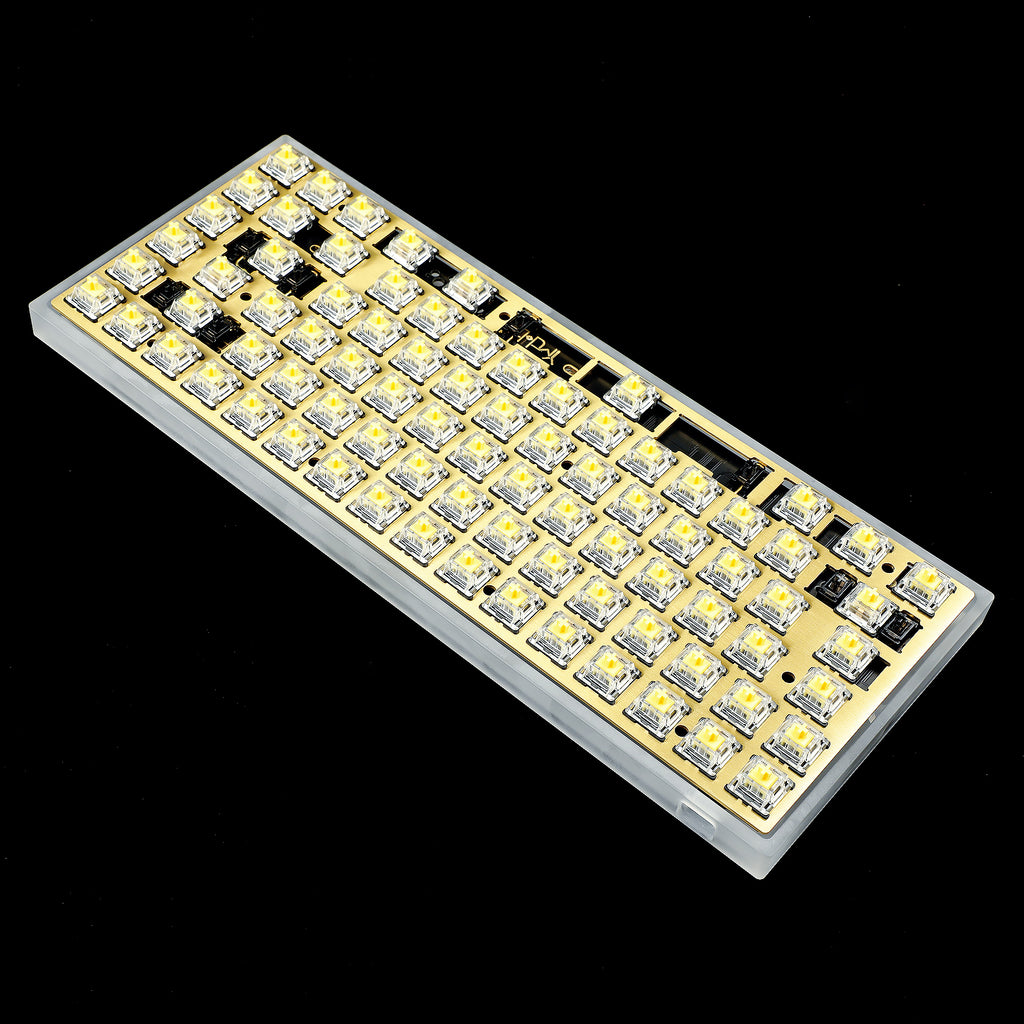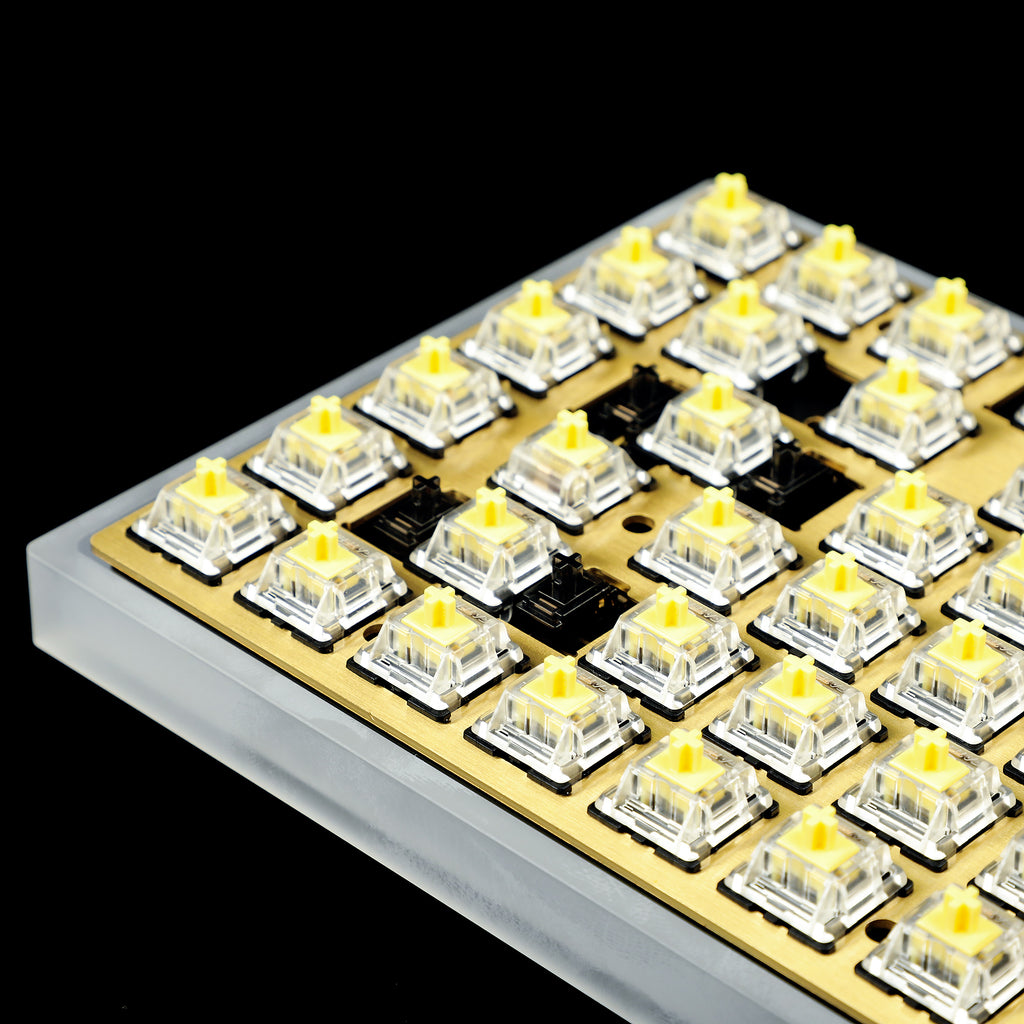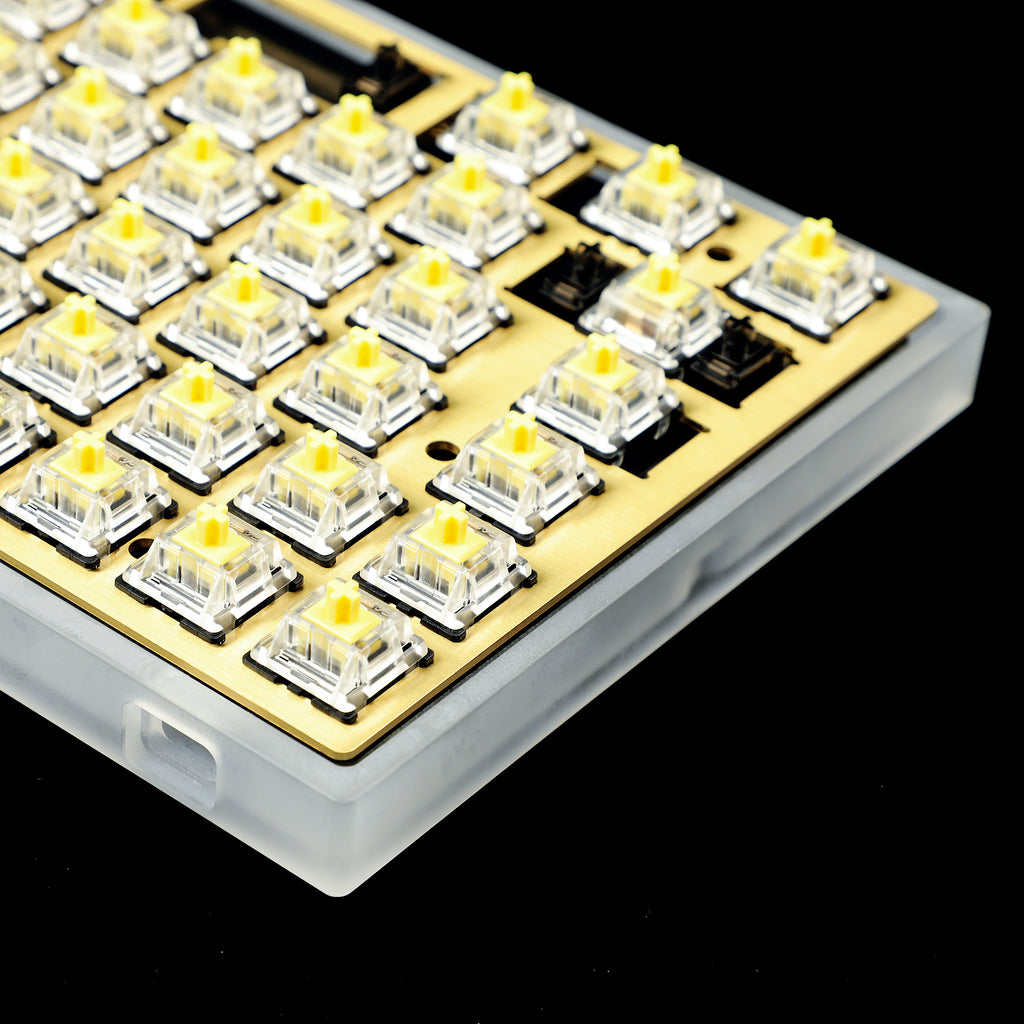 Note 1
Ymdkey only support paypal now,thanks for understanding.
Note 2
Kindly note all price listed in page don't include destination taxes since every country is different policy.
If you located in EU,will charge VAT for orders under Euro150 when checkout.
If your order is over Euro150,please pay VAT/customs fee yourself in destination.
For shipping and invoice details,just message us directly is ok.
Note 3
We have the installing and software of manuals for Kits or PCBs,please use it with the PCB of model rightly.